When a product's name features the word 'Heritage' it conjures an associated sense of… promise. And tradition. And ancestry. Expressing the word 'Heritage' carries a message of brand culture and company history. It celebrates the legacy of generations of evolution. With the release of its limited-run 'Heritage Special' loudspeakers, Dynaudio confidently advances enduring philosophies and applies long-refined technologies in a product which expresses a powerful mythology. The new speaker shouts its legacy credentials with an assured voice, accentuated by the reintroduction of a timeless enclosure aesthetic now further improved by modern craftsmanship. That's the 'Heritage' box ticked. But is it also 'Special' or is that simply bravado?
Back to the Present
Bearing more than a passing resemblance to the Contour 1.3, with which this writer fell in love with in the early 1990s, the Heritage Special returns to a design language expressed by the finest real wood veneers adorning a simple, Scandinavian-chic cabinet. Making a return is the 1990s signature baffle groove, which is partially overlapped by the non-flush-mounted mid-bass driver with its basket edges bordering the enclosure's own. It's as unassuming an aesthetic as can be… yet, there's an inherent beauty in that simplicity.
While on the beautiful enclosure, it's worth mentioning the limited-run (only 2500 units will be manufactured) Heritage Special's cabinet is superbly built from 19mm high grade MDF which is further supported and reinforced via bitumen panels and strategic bracing. A Swedish supplier was engaged to provide the heavy polyester enclosure acoustic damping material. So yes, the cabinet is solid-to-the-knock. The sustainable and natural 'American Walnut' hand-finished veneer is immaculately applied and panel-matched. I gave the enclosure a close inspection, as I always do, especially with products claiming high levels of craftsmanship, and found the cabinet joins were absolutely seamless and were colour-match-selected. And yes, the Heritage Special is entirely hand-built in Skanderborg, Denmark by Dynaudio's own crafts people. Perfection. All-round.
As beautiful as the Heritage Special cabinet presents, it's the driver technology, crossover design and final voicing which are mostly responsible for delivering music. Here, Dynaudio has employed its flagship Esotar 3 tweeter and a modified version of the superbly-engineered Evidence mid-bass driver in a basic 2-way configuration.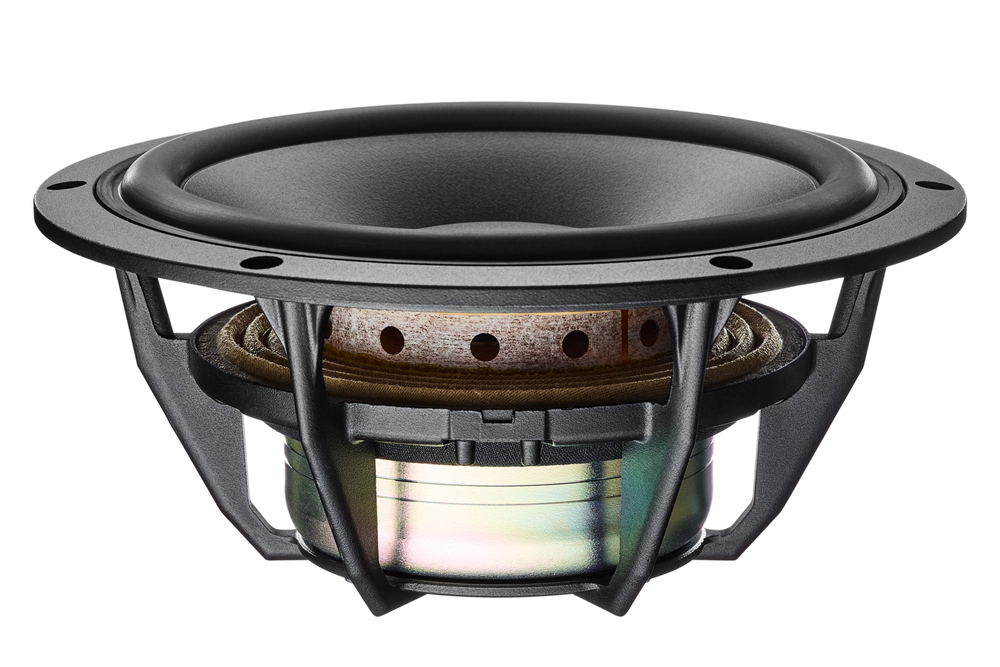 The Esotar 3 tweeter is adapted from Dynaudio's top-shelf Confidence line. The 28mm dome tweeter features a large and powerful neodymium magnet system and the company's Hexis 'dome-inside-a-dome' technology. In conjunction with rear chamber felt padding and rear cone diffusor strategies, Hexis aims to reduce internal resonance and back-wave distortions. In a departure from the multiple generations of semi translucent diaphragms, the Esotar 3's dome is now a solid black colour.
The main driver is derived from Dynaudio's Evidence Platinum loudspeakers. The new 18W75 XL Heritage Special MSP (Magnesium Silicate Polymer) 180mm Woofer features an improved glass fibre former voice coil with "aluminium windings", a massive hybrid motor system which employs both neodymium and ferrite magnets and a Nomex spider (also used in Confidence and Contour models). As with all of Dynaudio's drivers, the new 18W75 XL is capable of massive power handling. In addition to other strategies, the voice coil is also cooled via Dynaudio's traditional dust-cap perimeter venting system.
Dynaudio's Senior Acoustic Designer Daniel Emonts handled the Heritage Special's crossover design. Emonts developed an exclusive slow roll-off first-order crossover topology employing high quality Mundorf 'Evo Oil' capacitors in the signal path among other custom designed components. Time alignment strategies have been implemented in the first-order topology, albeit without physical driver acoustic centre alignment. Internal wiring from crossover to drivers is 18AWG Van den Hul. The WBT NextGen speaker binding posts are a pleasure to use and grip our cables' spade lugs tightly with minimum hand effort. The rear panel is constructed from a nicely-brushed aluminium plate which houses the reflex port and features Dynaudio's company information and other details including the serial number. The number is individualised for each particular pair within the limited 2500 production.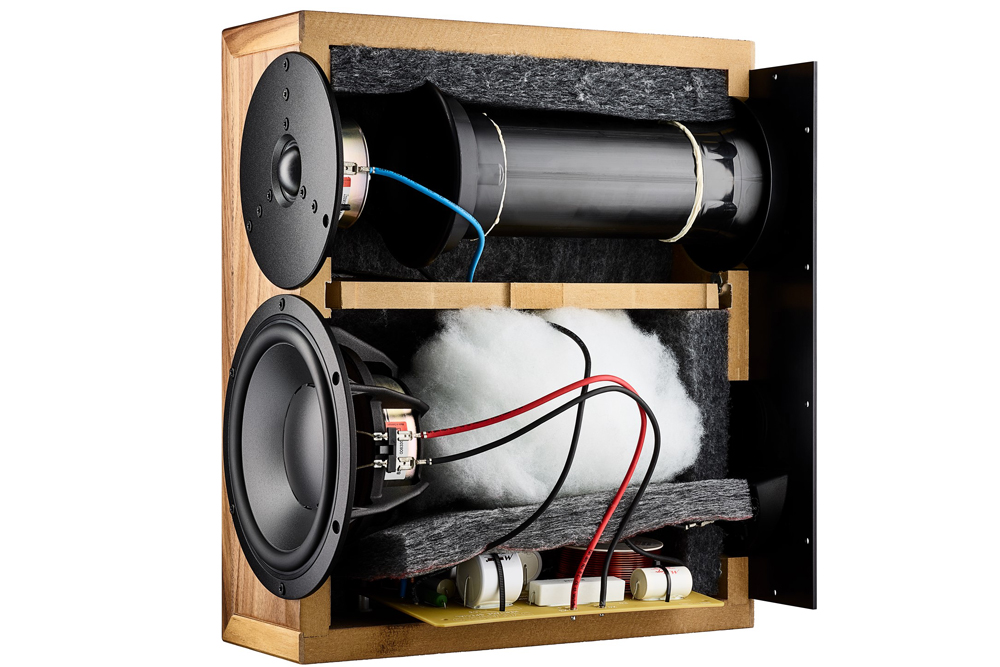 The Heritage Special is moderately efficient at 85dB (2.83V/1m). It's been my experience that Dynaudio speakers, for the most part, can handle and also require decent power to drive them, something that the Heritage Special's conservative 200 watts power rating clearly illustrates. The sensitivity figure, coupled to a 4 ohms nominal impedance would suggest high current solid state amplification to be most suited to provide the driving requirements for full bass and dynamic expression potential. For a speaker of this size, the stated frequency response is pleasingly wide at 42Hz to 23kHz at +/- 3dB and the quoted crossover point is given as 2.2kHz.
Again I'll point out that the Heritage Special is a superbly built speaker which, while being conservatively styled in a traditional Dynaudio design language of yore, is undeniably beautiful. It's thoroughly Scandinavian, resplendent in a glorious real wood veneer and, in contrast with its traditionalist simplicity, possessing some of the best engineering in the business. Oh, and did I mention Dynaudio's massive 'Jupiter' speaker measurement and testing rig? Yes, the Heritage Special enjoys the benefits of that spare-no-expense scientific resource consisting of over 30 microphones rigged in a massive array. The rig can take measurements in 360 degrees within the 13m³ space and, itself, is a feat of engineering which serves as evidence of Dynaudio's commitment to scientific precision.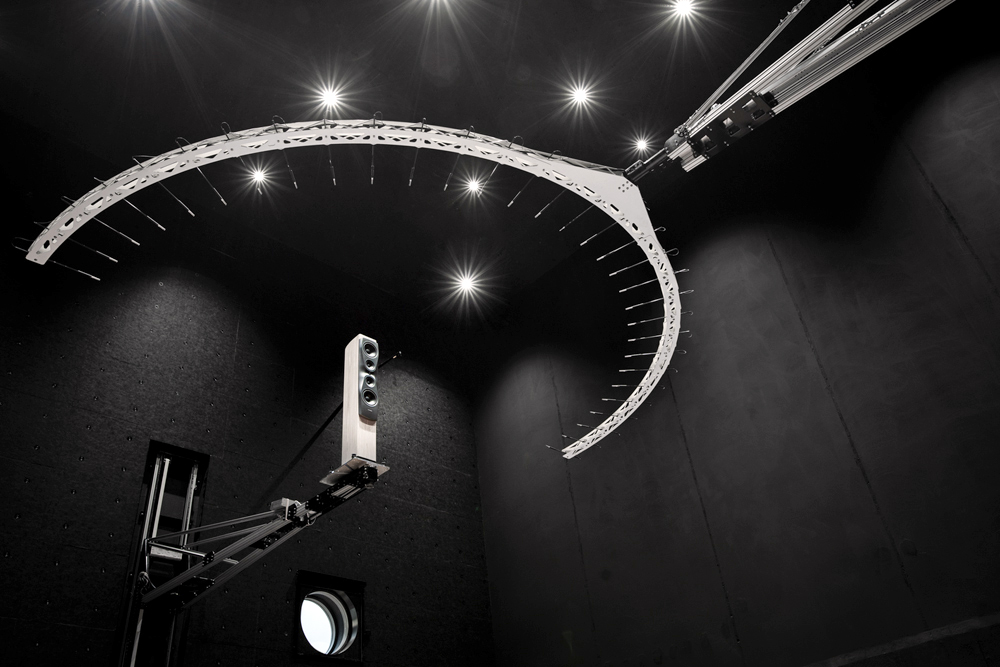 Special Confidence
I was looking forward to enjoying the wonderful Esotar tweeter once again. Back in 2019, I had the pleasure of having in for review the then-new Confidence 20 standmount (review here). It was a terrific performer and, although aesthetically quite different to the Heritage Special, the two models have quite a bit in common. For starters, there's the simple 2-way configuration, the Esotar 3 tweeter teamed with an MSP mid-bass driver and a roughly similar enclosure size in terms of internal volume. Both speakers slot-in at the premium end of Dynaudio's standmount offerings, however, with the Confidence 20 representing a new, and beautifully contemporary design language contrasting the equally attractive but traditional styling of the Special Heritage.
Yes, the Esotar 3 tweeter lived up to the fond memories of the Confidence 20. Yet, it's a more musically-satisfying driver than the stunning previous-gen Esotar tweeter employed in the coveted Contour 1.3. The Heritage Special's handling of the high frequencies was nothing short of… appealingly informative. It's an open an 'airy' communicator of delicate textures while also being capable of merciless analysis. It bluntly exposes upstream electronics and cables. If there's a wayward element up the signal path, the Heritage Special will let you know with a subtle, but perceivable, sibilance. It never strays into objectionable behaviour, however, but it's just there stating, "Hey, you guys need to be handing over quality or you'll be hearing from me!"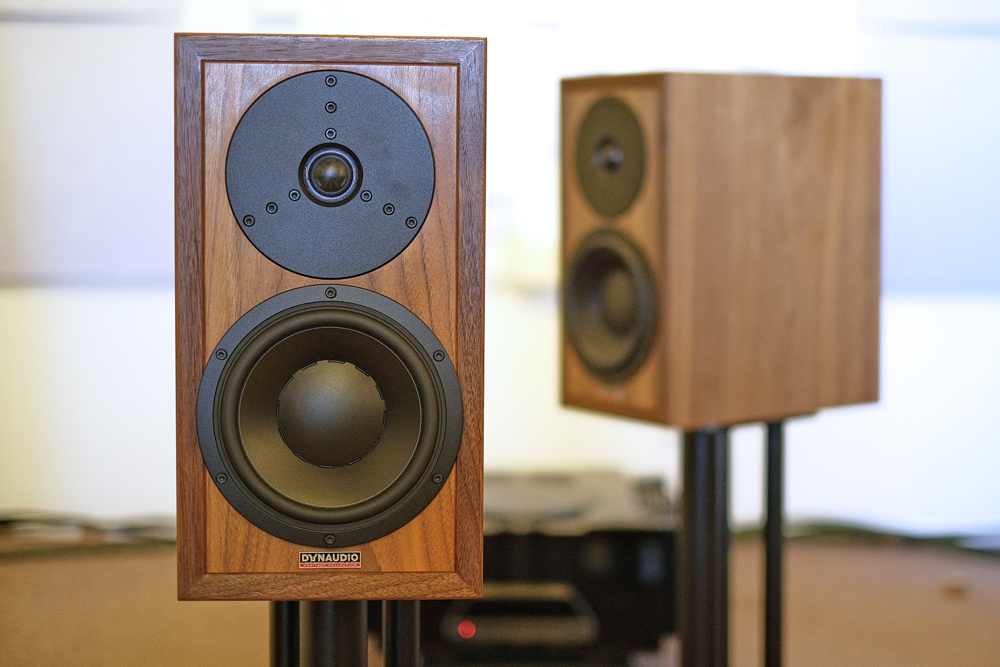 Yet it's this very nature of the Esotar 3 tweeter which, even more so in this Heritage Special application, provides a terrific sense of rhythmic flow among other qualities. There have been past Dynaudio designs which were sublime with orchestral works and intimate vocal compositions, yet some audio enthusiasts wished for added… metronomic swing. The Heritage Special will quench those desires. This speaker can rock n' roll with the best of them while also maintaining the refinement the brand's upper echelon speakers are renowned for.
Upfront closely-miked vocals like Dominique Fils-Aimé's on "Birds" from her Nameless album had a very slight tinge of sibilance through the 's' and 't' sounds which disappeared once the culprit – in this case a cable under casual evaluation – was dismissed and replaced. A simple solution and a gratifying outcome from a thoroughly communicative loudspeaker design. Back in synergistic balance and all is rather glorious.
While on female vocals, Melanie De Biasio's No Deal is a very well-produced album. On the track "The Flow" the Heritage Special superbly renders De Biasio's voice in stark relief to the soft drum beats and keyboard runs which provide the song's undertow theme. When the flute solo enters towards the track's last third, the Heritage Specials (HS from now on) do a stunning job of producing the true tonality, the naturalness, of the instrument as played by De Biasio (she's not just an outstanding vocalist). Easily discernible are her breath in/out fluctuations and the rhythmic undulations of the solo, with this level of profound insight never subtracting from the music on offer.
On Emily Jane White's "Pallid Eyes" from her album They Moved in Shadow All Together shared with the listener astonishing amounts of low level detail on guitars. The finger-striking-metal-string transient played clear and fast. White's vocals are fairly-closely miked and the HS recreated her intensity and presence in an emotive way. Superb.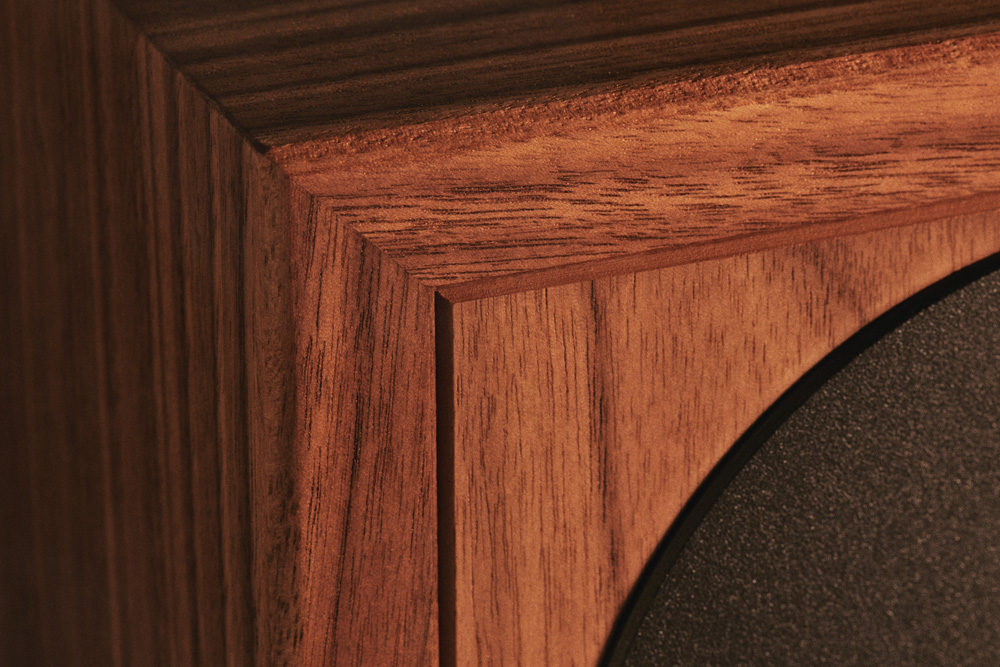 Super-satisfying were the various orchestral works I spun throughout my audition period. Works from Beethoven, Bruckner, Mahler, Sibelius and many more displayed a sense of scale and grandiose beauty which I found addictive (Sibelius' Violin Concerto as played by Pinchas Zuckerman, conducted by Daniel Barenboim with the Chicago Symphony orchestra was particularly moving). There were dynamic contrasts, subtle nuances and precise tonality to orchestras of all sizes while the instruments were appropriately-aligned in expansive soundfields (the stage depth was remarkable). Soundstages were populated with sharply-focused and firmly-placed images. While not a one-trick pony by any means, the HS however excelled at presenting large scale orchestral works.
Rawer, more aggressive material provided equal enjoyment. On Metallica's somewhat underrated Load, the closing track "The Outlaw Torn" hits hard for a 2-way speaker of this size. The chorus words "… and if I close my mind in fear, please pry it open… (See me), and if my face becomes sincere, beware" are clearly outlined and intelligible among the chaos of buzzing guitars and pounding drums. One of the music's drivers, the snare, was superbly rendered with sharp transient snap and wide dynamic contrast. There's a… heaviness and gravitas to the replayed music which, of course, suits this particular genre. It's also evidenced on the concussive kick drum via the HS speakers' fast transients through the upper bass while there's meat in the bones of the fuzz guitars' full-bodied lower mids.
I loved the natural purity and extended tonal palette the Heritage Specials demonstrated on Joël Grare's album Paris. Istanbul. Shanghai. This is subtle, beautiful World music rich with percussion and string nuance. The ambience demonstrated through the HS puts the listener in the recording venue while the tonal qualities on offer are exquisite. The Esotar 3 tweeter is an extraordinarily refined driver with the capacity to recreate a venue's acoustic signature while providing delicate detail, the correct metallic resonant character and airy extension on cymbals, cow bells and the like.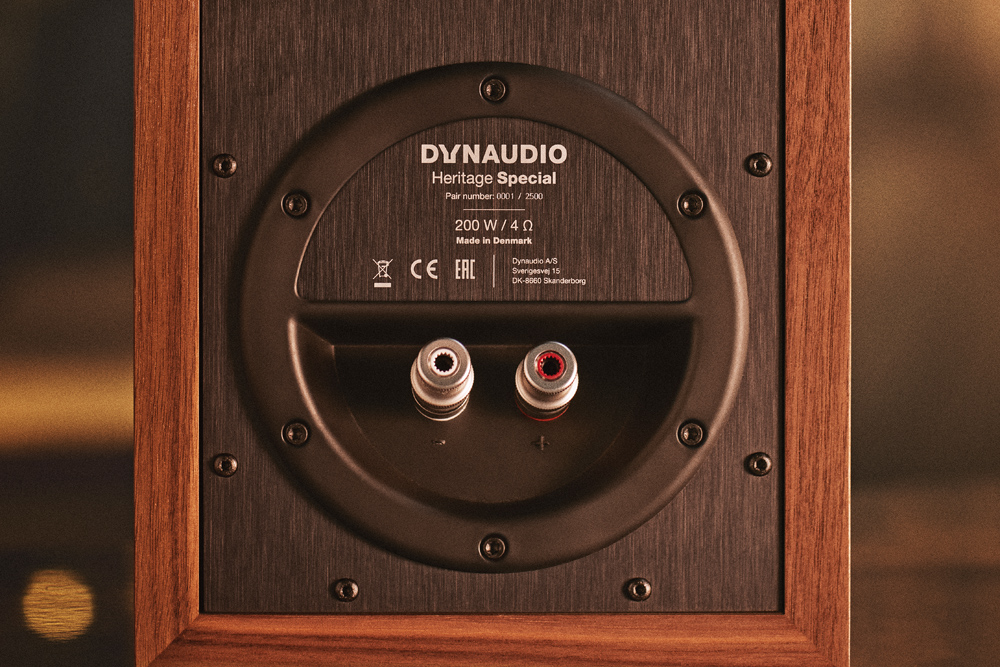 On Mino Cinelu's self-titled album, the first track "Chouval Boa" starts with the sounds of an African landscape rich in insect and fauna sounds in a savannah which spreads wide, deep and high beyond the loudspeakers' plane in all those directions. This is excellent soundstaging, confirming the precision with which the drivers are matched to each other and the crossover. The massive drum and low-bass hits on "Oncoming Horizons" played fast and tight with great leading edge sharpness. Bass depth extension was good for a standmount speaker with a 7-inch mid-bass driver. For those seeking a full-range sound in a larger room, Dynaudio offers the Sub 3 which, on paper, would seem like a terrific match (I'd recommend two Sub 3s for optimum room coupling).
Conclusion
Subsequent to the Heritage Special's collection and in light of the ample enjoyment of having them in-house for a few weeks, I pondered how this remarkable loudspeaker would be perceived in say, five years' time… or in ten years. (Yes, I was missing them). In years to come, how will the Heritage Special be judged? What place will it hold in the proud annals of Dynaudio's canon?
In my opinion, its beautiful, simplistically-Nordic aesthetic coupled with driver and crossover technologies resulting from sophisticated engineering has produced an extraordinary communicator. It will be a sought-after classic. I imagine the attraction of its limited production numbers will motivate fervent enthusiast pursuit. The temptation was certainly there, strongly, for me. Yes, Dynaudio's Heritage Special is… well, quite frankly… rather spesh.
… Edgar Kramer
This email address is being protected from spambots. You need JavaScript enabled to view it.
Associated Equipment
Speakers — Wilson Audio Alexia Series 2, Axis Loudspeakers VoiceBox S (nearfield monitor), Vermouth Audio Little Luccas Mk.II
Amplifier — Gryphon Audio Antileon EVO
Preamplifier — Supratek Cortese, Lightspeed Attenuator LDR passive
Sources — Digital: 432EVO High-End Music Server Roon Core, Yamaha CD-S2100 transport, Totaldac d1-direct DAC. Analogue: Transrotor Crescendo with Konstant Studio controller, Reed 1X Tonearm with upgraded internal wiring, Shelter Harmony cartridge, The Funk Firm Houdini cartridge decoupler, Supratek Cortese & REDGUM Audio RGPH2 phono stages
Processor — DEQX PreMate
Cables — PSC Audio custom design XLR, Vermouth Audio Reference loom,Vermouth Audio Black Pearl Mk.II loom
Audio Rack — SGR Audio Statement Model V
Acoustic Treatment — Vicoustic Multifuser Wood, Wavewood Ultra, Cinema Round Premium and Super Bass Extreme
Miscellaneous — GigaWatt PF-1 EVO, Les Davis Audio Viscoelastic CLD discs, VRC Vinyl Record Cleaning system plus miscellaneous accessories
Dynaudio Heritage Special Loudspeakers
Price: AU$11,000
Warranty: Ten Years (With Registration)
Australian Distributor: BusiSoft AV
+61 3 9810 2900
www.busisoft.com.au
Dynaudio A/S
Sverigesvej 15
8660 Skanderborg
Denmark
+45 8652 3411
www.dynaudio.com