A new flagship cable range from Vermouth Audio has been announced, with the company now adding a loudspeaker cable to the Reference line-up.
The new Reference series is a culmination of all the technology, design and engineering lessons learnt over the last nine years of cable design. The new line enjoys the benefits of the best materials and proprietary cable configurations from Vermouth Audio while also featuring superb bespoke connectors.
Vermouth Audio's principal and designer Hendry Ramli told SoundStage! Australia, "Born out of the company's obsession with musicality and realism of musical reproduction, the Reference series will do nothing but convey truly what was recorded, without adding a pinch of salt to the sound."
Ramli then continued, "Perfection does not exist, but the effort to pursue perfection does. The new loudspeaker cable offers an airy sound with high frequencies, without adding any exaggeration to the frequencies. The mids are fluid and full-bodied, while separations are layered nicely. It is very hard to find an analogy for this musical goodness, perhaps it's like having a fine 9-course meal presented all at once on your table. You can see them beautifully and experience them all at once! … This cable is designed to make you fall in love with music all over again."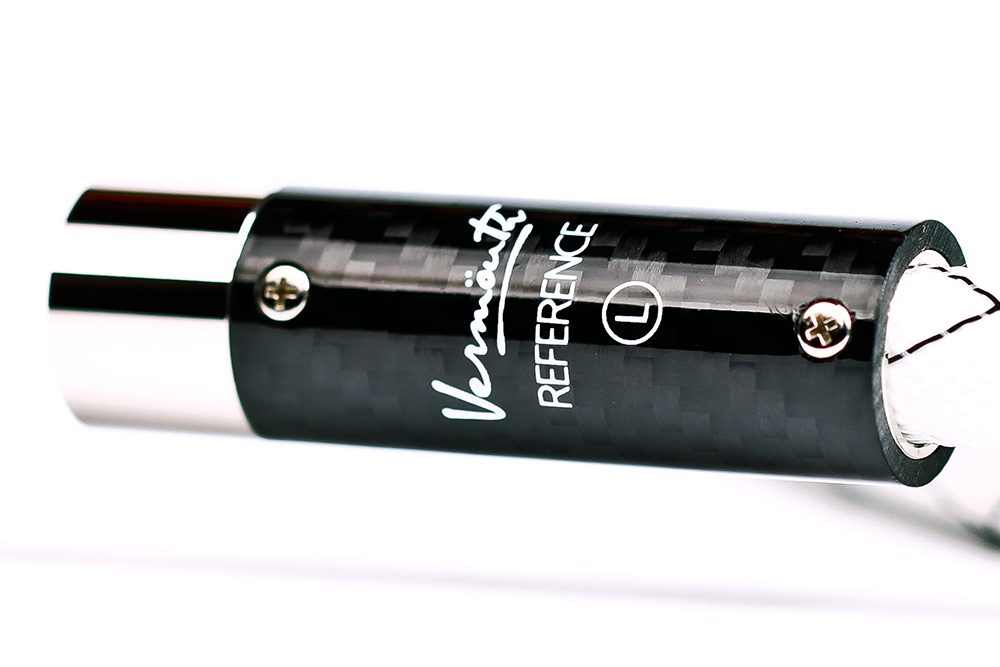 The XLR and RCA (lockable) Reference cables use multi-sized OCC copper which is used in conjunction with rectangular OCC conductors. Double PTFE tape protection is used in combination with a cooper/Mylar-wrapped braided OCC copper shield. The cable structure is suspended within an 'air tube spacer'. The bespoke connectors are of the highest quality and feature carbon fibre shells. The Reference AC power cables feature 39 OCC copper conductors making a 10-gauge cable with excellent copper braided shielding. The connector used here is the excellent Furutech FI-28 Rhodium with a custom carbon fibre shell.
We at SoundStage! Australia had the pleasure of reviewing the then flagship (now penultimate) Black Pearl cables (review here) which not only impressed us with their excellent build quality – which was second to none – but also with the performance available at the price. We have the new Reference cables in-house for a future review.
Vermouth Audio Reference Cables
Price: Direct Enquiry to Vermouth Audio
Australian Distributor: Krispy Audio
+61 2 8006 4666
www.krispyaudio.com.au