After what may seem like… umm, aeons, an updated Network Player from Ayon has been announced with the company enhancing the S-10 platform to S-10 II status and making it a far more capable offering.
The new Ayon S-10 II is a significantly updated and upgraded version of its predecessor, with the modular component now offering a number of new features and functions (some are optional add-ons, consult with your dealer for the full list and pricing). In fact, the S-10 II can be configured to be somewhat of a Swiss Army knife, offering a highly evolved Network Player/streamer, a built-in dual-mono Digital-to-Analogue Converter (DAC) for USB computer audio playback, an analogue preamplifier with analogue volume control (optional) and a PCM to DSD converter (optional). Commendably, Ayon has provided a path for S-10 owners to upgrade to the new S-10 II.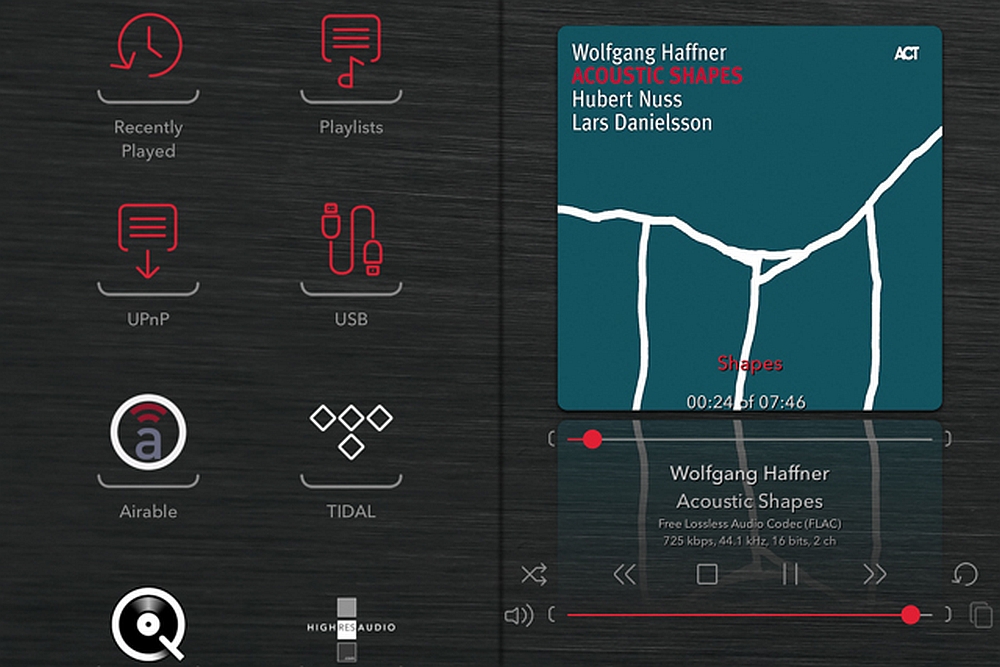 The UPnP/DNLA-based S-10 II supports Tidal, Qobuz, internet streaming and 'Airable Services' while being able to play back a wide selection of file formats at up to 32-bit/764 khz of resolution with DSD being supported at up to DSD256. The optional DSD converter can handle PCM conversion to DSD128 and DSD256. Digital inputs are via S/PDIF and USB. Two optional analogue inputs via RCA are available on order. Network connectivity is supported via both RJ45 Gigabit Ethernet and dual-band Wi-Fi. Dual USB A inputs allow external storage device connection. A server option is available too and can be specified to house HDD or SSD drives. A free Ayon Controller app is available.
The S-10 II's valve output stage is based on a 6H30 Class-A triode circuit which can be used via single-ended or fully-balanced options (RCA and XLR outputs). In order to maintain Ayon's renowned signal purity, and despite the inner complexities of a sophisticated product such as S-10 II, the signal paths have been kept as short as possible (gold-plated 'industrial grade' PCBs), ensuring good signal integrity and transparency. The S-10 II uses high quality and 'premium' components throughout.
Another Ayon trademark is the use of extensively engineered power supplies. In the case of the S-10 II, Ayon has applied an improved AC noise suppression and line filtering technique while also separating the individual amplification stages' power supplies based – again being mindful of noise – on low-noise R-Core transformers. There are eight separate voltage regulators on-board.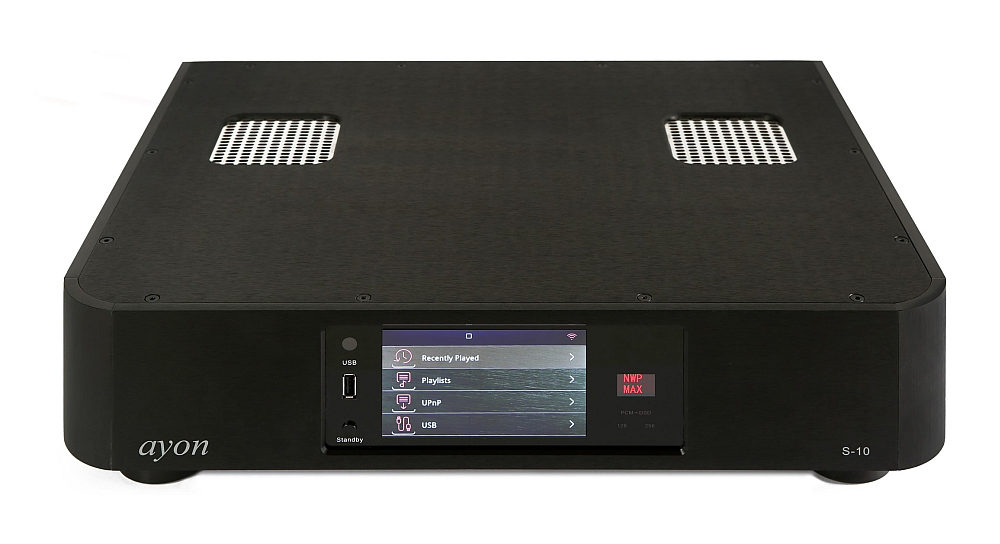 The S-10 II's frequency response has been quoted as covering the 20 Hz to 20 kHz at +/-0.3dB. Dynamic Range is over 120dB, Channel Separation is above 105dB from 20 Hz to 20 kHz and the unit's output impedance is specified as 700 ohms both single-ended and balanced.
Ayon's comment to SoundStage! Australia about the S-10 II was that "the best possible reproduction has top priority. Its spacious 3D sound illustration combined with an enormous agility, timbre and powerful reproduction are only a few trademarks unified in this exceptional device."
Ayon S-10 II Network Player
Price: AU$11,500
Australian Distributor: Absolute Hi End
+61 488 777 999
www.absolutehiend.com