Australian electronics specialist REDGUM Audio has announced the RGAP 'Audio Pipeline', a new audio cable which the company states offers an outstanding performance versus value ratio.
The RGAP Audio Pipeline cables could not be more unpretentious. While featuring good engineering principles such as the use of high quality OFC copper conductors in multi-strand and multi-section configurations, the cables' exterior is rather understated. The Audio Pipeline cables exterior simply don an elegant blue-coloured jacket and are terminated via good quality gold plated, Teflon-insulated RCA connectors.
The new cable is designed with a centre signal conductor constructed from a bundle of 80 cores of 0.09mm Oxygen Free Copper (OFC) with the grouping then being lightly twisted and finally encased in a "special foamed polyethylene insulating jacket." Each channel is then independently screened with a 12-section 9-strand braided OFC sheath shield which is claimed to provide a very low noise specification and high RF rejection.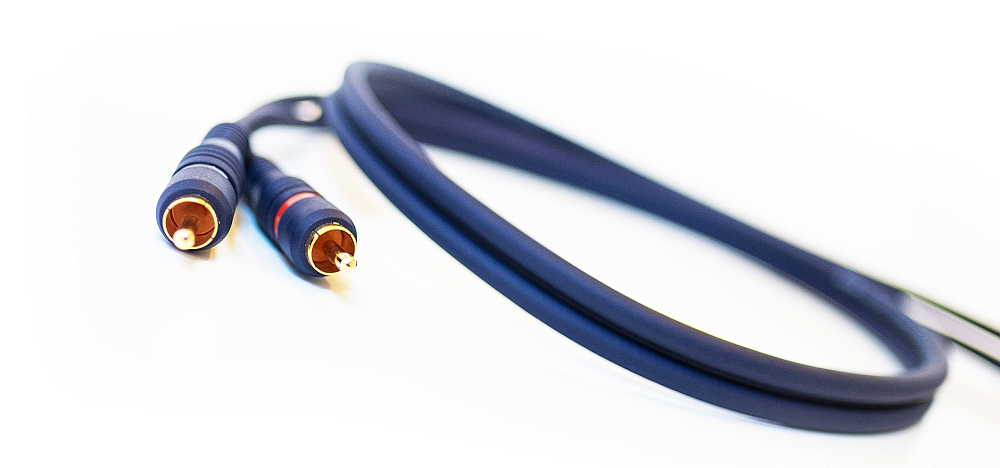 The Audio Pipeline cable construction is said to offer very low capacitance and REDGUM Audio, rather unusually but commendably, provides specifications to back the claim. A 1m RCA length (including the RCA connector) is specified as having 0.08 ohms resistance, inductance of 0.18uH at 200 kHz and 82.3pF at 200 kHz of capacitance, all specifications making for a neutral and extended cable design which promises to retain signal integrity. Given both the construction and specifications it would seem the Audio Pipeline cable offers a whole lot for very little outlay.
Lindy Gerber, REDGUM Audio's Promotions Manager told SoundStage! Australia, "the RGAP cables are researched, developed, designed and manufactured in conjunction with some of the most knowledgeable specialists in the industry." She continued on to state, "… They are designed to provide focus and sound staging with a strong sense of three-dimensionality, resolution and detail. Take a listen and prepare to be amazed!"
The RGAP 'Audio Pipeline' cables are available now from REDGUM Audio stockists around the country.
REDGUM Audio RGAP Audio Pipeline Cables
Price: AU$79 (1m RCA)
REDGUM Audio
+61 3 9001-6788
www.redgumaudio.com