Amsterdam, among the coolest and most beautiful cities in Europe with its iconic channel-seared winding network ever-circling, was the locale for the launch of the new KEF LS50W Nocturne. I, along with press from around Asia and Europe, was invited to attend the event which was launched by KEF Managing Director Grace Lo. The new special edition speaker, a variant of the highly successful original design, has been created via a symbiotic spawning from the technical and artistic minds of Dr Jack Oclee-Brown KEF's Head of Acoustic Engineering and one of Europe's leading high-end designers Marcel Wanders.
KEF Managing Director Grace Lo launches the LS50W Nocturne event in Amsterdam at the trendy Andaz Hotel
Wanders' home town is Amsterdam, where he runs the famed MOOOI studio, a beautiful gallery and creative space peppered with exhibits blending beauty and function. The stunningly striking items on display – ranging from unusual lamp motifs to the organically-flowing lines of divans and chairs, to the complex patterns of colourful tapestries – have been created both by the man himself and as a result of collaborations with select designers whose talents have inspired Wanders.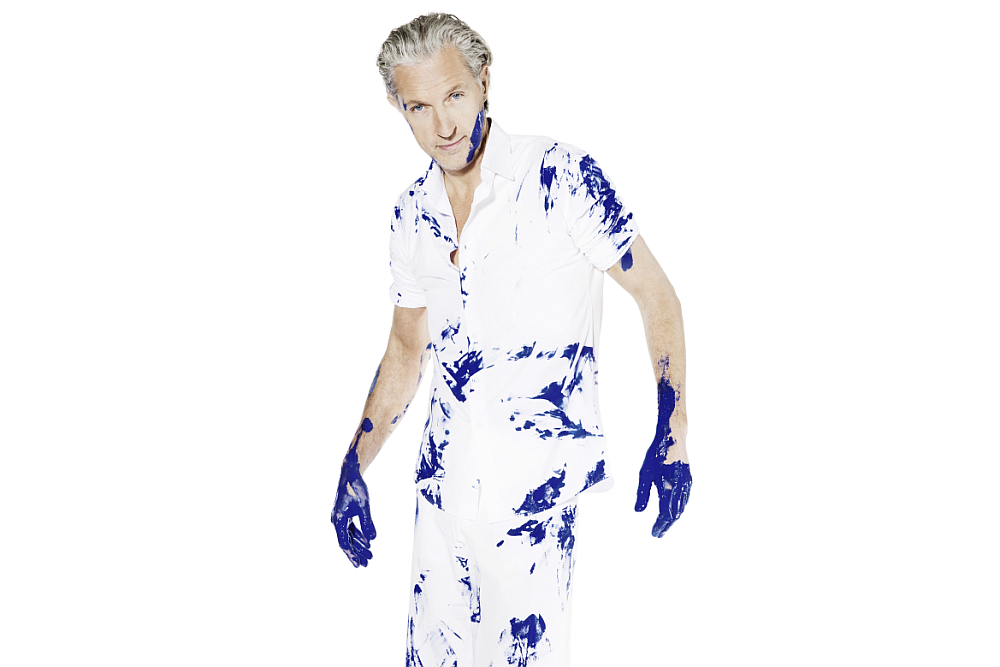 Acclaimed designer Marcel Wanders
Much has been written about the LS50W and the product – and its passive inspiration, the original LS50 – has received wide acclaim from the press and consumers around the globe. KEF felt that the speakers' design, with its elegant simplicity and almost organic form, deserved yet another design aspect to it in order to celebrate and indeed enhance its beauty. A collaboration was formed with Wanders, who had himself admired the LS50 from both a design point of view and as an instrument for music playback. Of music, Marcel said:
When you hear music you hear space. It's like virtual reality for the ears. Music creates a sense of space and with high quality playback it recreates it for you to experience. The LS50W is a super design that gives you big sound in a compact form. We had a chance to make a beautiful visual symbol, an instrument of music in their home. I wanted to make it more beautiful and to belong to this beautiful world of super high technology.
I asked Marcel where the inspiration for the Nocturne came from, whether it was an organic or industrial inspiration:
I like to work with things we already know. I like to find something that we forgot and then give it back to you. I like to dream of designs that are helped by things that we have already. We have a fantastic culture together and I like to revitalise that. I designed my idea of a visual representation of music. It mixes new and old ways, musical signs from many cultures, digital ideas, etc. It's a representation of all times and elevates the spirit of humanity.
Marcel went on to describe the very intensely difficult and time consuming techniques – which does not involve simple printing – to apply the design patterns on to the speakers and mentioned his desire to have the motif reflect the colour of the ambient light so the speaker almost 'glows' in the dark. The design is reminiscent of a mix of cultural tribal patterns, digital phenomena and individually separated clockwork machinations. It's modern and yet, as Wanders put it, it reflects themes of things past.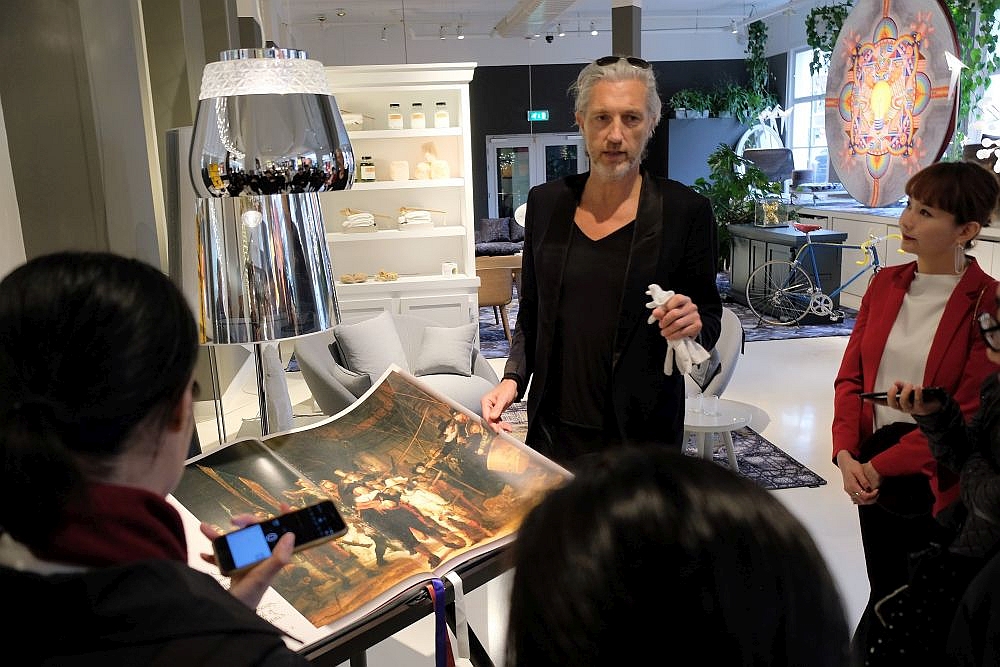 Wanders leafs through a beautiful book depicting high quality prints of some of The Netherlands' most valued art works
On a more technical basis, I asked Dr Jack Oclee-Brown – who has been with KEF since 2004 and is now Head of Acoustic Engineering – whether special allowances needed to be made when the design pattern and paint process was incorporated on to the cone surface of the Uni-Q driver and whether the process affected its response/performance.
We didn't make any adjustments. We had to check that the process didn't affect the driver's performance. The paint is in three areas, the baffle, which is fine, it doesn't move. Then there's the Tangerine Waveguide which again doesn't move. Last we have the cone and that's what we were concerned with. We're used to designers saying "I know what will be great" and us saying, basically, no. So we're prepared to say no, that can't be done because it will affect the sound. Our concern was that the process may add weight to the cone and will it affect the sound. Our tests proved that it does not.
I wanted to design loudspeakers because I love them. I love music. I work across all aspects of speaker design, driver engineering, amplifier and DSP selection, acoustic principals, etc. KEF gives me the freedom to innovate through extensive R&D resources. As an engineer, I get a lot of freedom to explore new ideas and come up with our own unique solutions. That keeps our engineers happy and it means we always progress. Currently we are applying for a patent on a new driver technology. The Uni-Q has been around since 1988 and it's a great idea. With the smaller magnets that became available then, we realised we could incorporate the tweeter, put it inside the cone of the midrange driver and acoustically we have one driver. It blends the drivers seamlessly as if they come from a point source where multi-driver speakers can sound disjointed or unbalanced. Active technology, we know, sounds better and it's not often that you get a chance to listen to both a passive and active together. The LS50 passive and LS50W share the same driver, same baffle and the same acoustics. Yet the active is quite a big improvement. We are interested in exploring that even more. With active technology and DSP we can break the rules of loudspeaker design by making small speakers that sound much bigger than their size would suggest. I'm excited to explore that.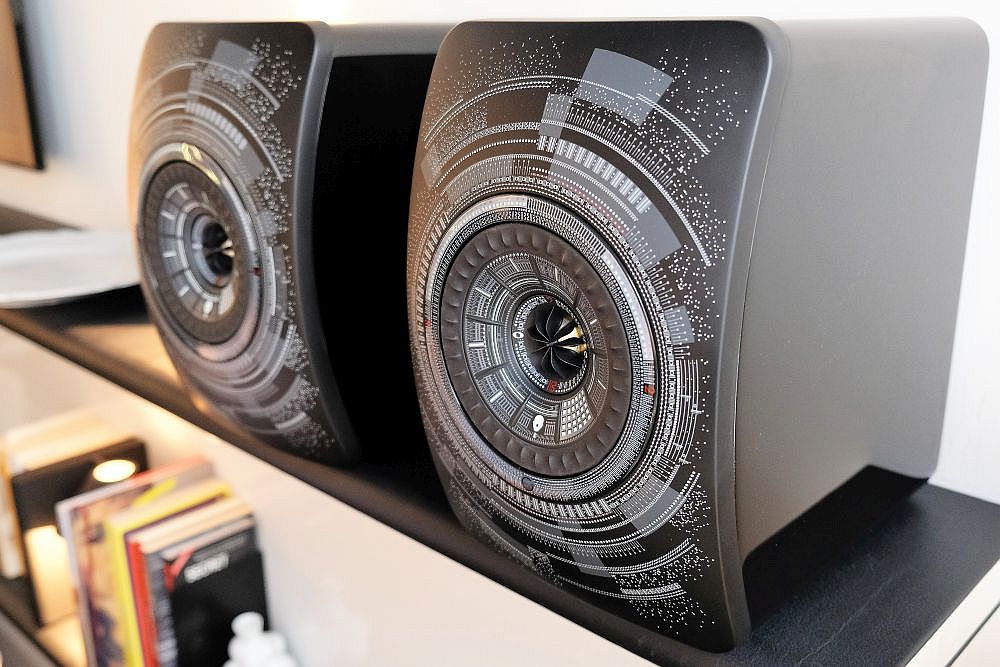 We were thoroughly impressed with the KEF LS50W and Scott Campbell's review (see the review here) clearly asserts its tremendous potential for creating music and for surpassing the limitations normally applied to a speaker of this size. In my many auditions of this speaker, my usual take away is that its dynamics and bass prowess are far beyond what you'd associate with a standmount speaker with a relatively small cone. The Nocturne edition is at once striking and beautiful; it demands to be displayed and admired as almost an art piece. It promises musical enjoyment and delivers visual impact. Wanders has created a unique and powerful aesthetic statement.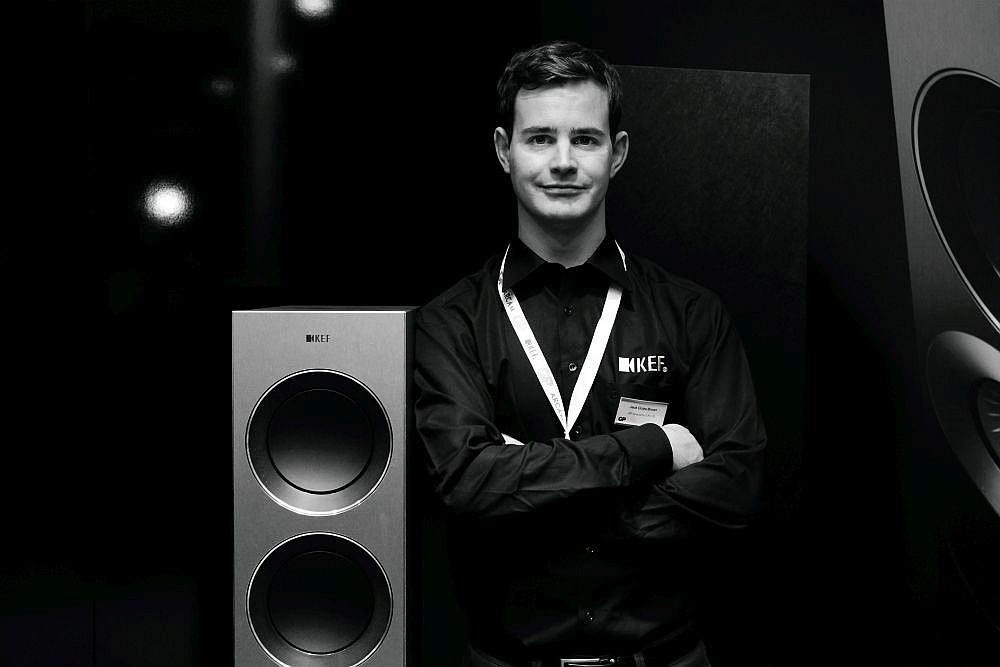 Dr Jack Oclee-Brown, Head of Acoustic Engineering at KEF
Interestingly, both Wanders and Oclee-Brown hinted at possible further collaborations, not only limited to Nocturne theme but possible speaker designs for new KEF introductions. Exciting times for this most innovative company.
Australian Distributor: Advance Audio Australia
+61 2 9561 0799
www.advanceaudio.com.au
Price: AU$4799