The following short report and photography was kindly submitted by John Ong*.
Japanese are serious people, they take everything seriously and that attitude was clearly evident at the Tokyo International Audio Show. It could be seen in the way the show was organised. The rooms sounded a lot better than most other shows I have attended over the years around the world. The attendees were very polite and understanding. They are also surprisingly engaging, or try to be, despite the difficulties of the language barrier. Throughout the three days of the show it was clear that concerted efforts were made to improve the sound while always complying with visitors' requests and questions.
I also enjoyed catching up with people and meeting new ones. Meeting with the owners, representatives and managers of companies such as Marten Design, CH Precision and YG Acoustics was a very positive and inspiring experience. Also enjoyed chatting with reviewer Michael Fremer and seeing long-lost (to me) Ken Kessler.
The following is a list of what I found to be the most interesting or best sounding rooms of TIAS. For me, the best sound was from the CH Precision, Constellation Audio, Vivid Audio system.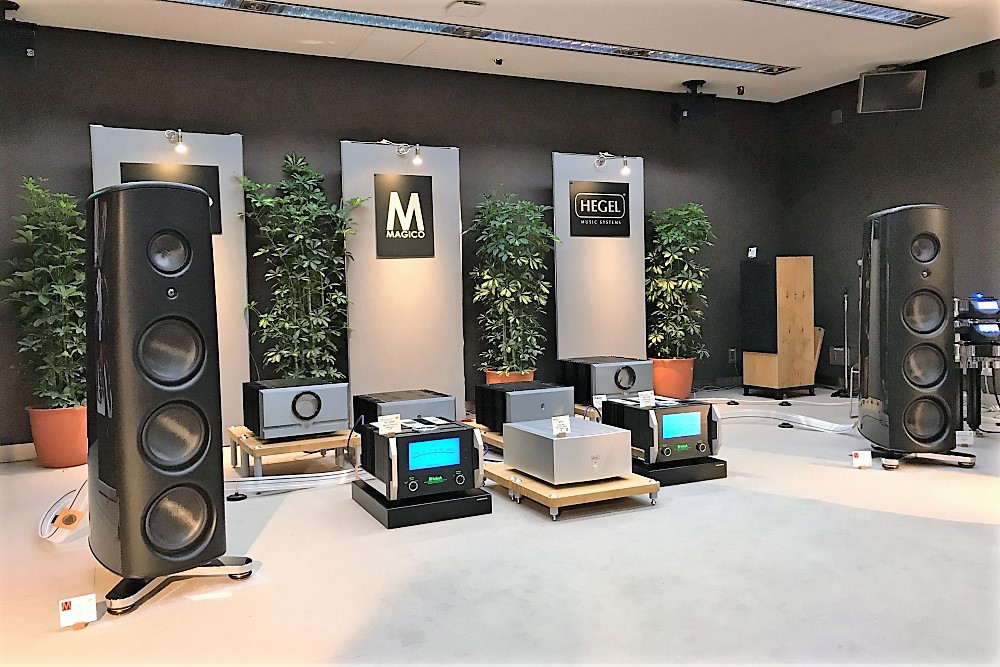 Magico M6 / Pass Labs / McIntosh Room. The exhibitors swapped between the two brands' monoblocks and they both sounded very good although different. McIntosh sounded powerful and controlled and the Pass Labs amplifiers sounded more refined. Overall the sound was very dynamic and alive, impressive system.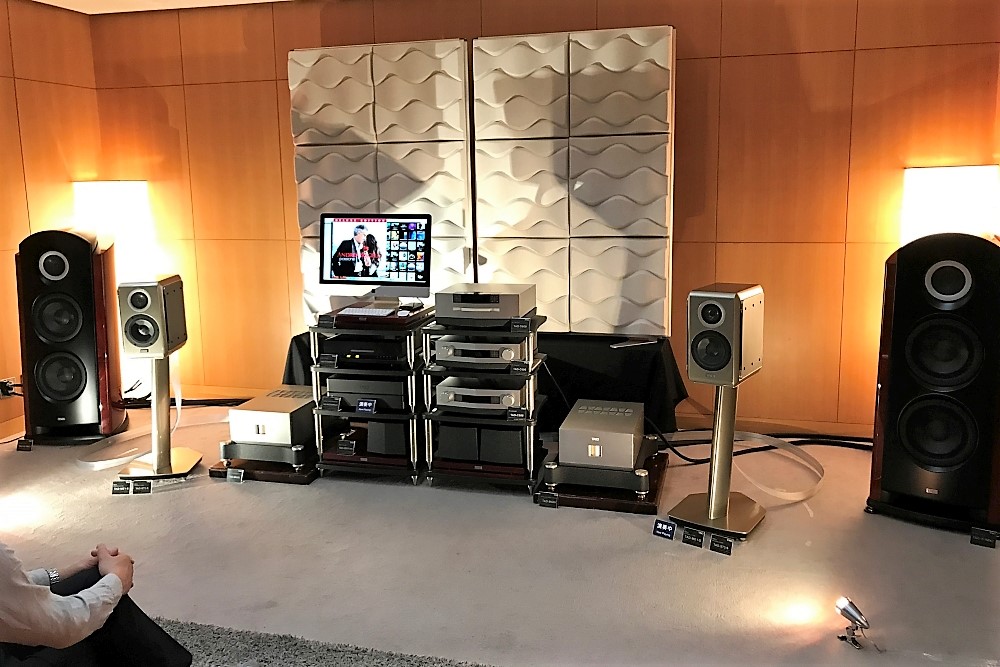 Full TAD Suite Room. The whole system was TAD and obviously it all worked very well together. It made me want to have the The Micro Evolution One bookshelf speakers.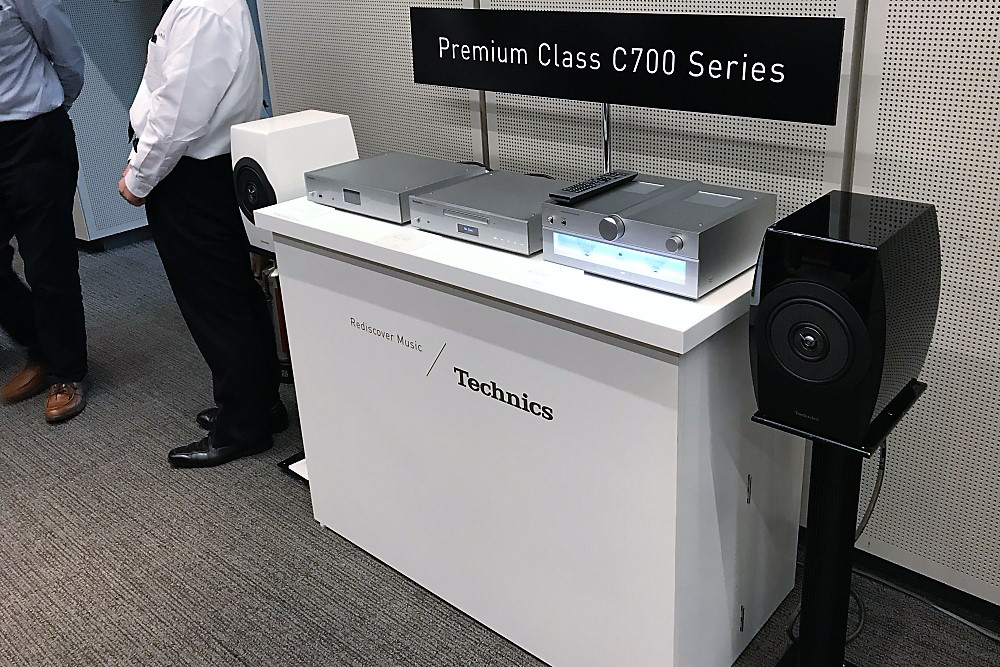 Full Technics suite Room. Did not expect to be so impressed by this brand. The components were so gorgeously built and sounded very good. The timing, tempo, extension and depth are all there not to mention it was musical. Hope that those models will come to Australiasoon as they are reasonably affordable.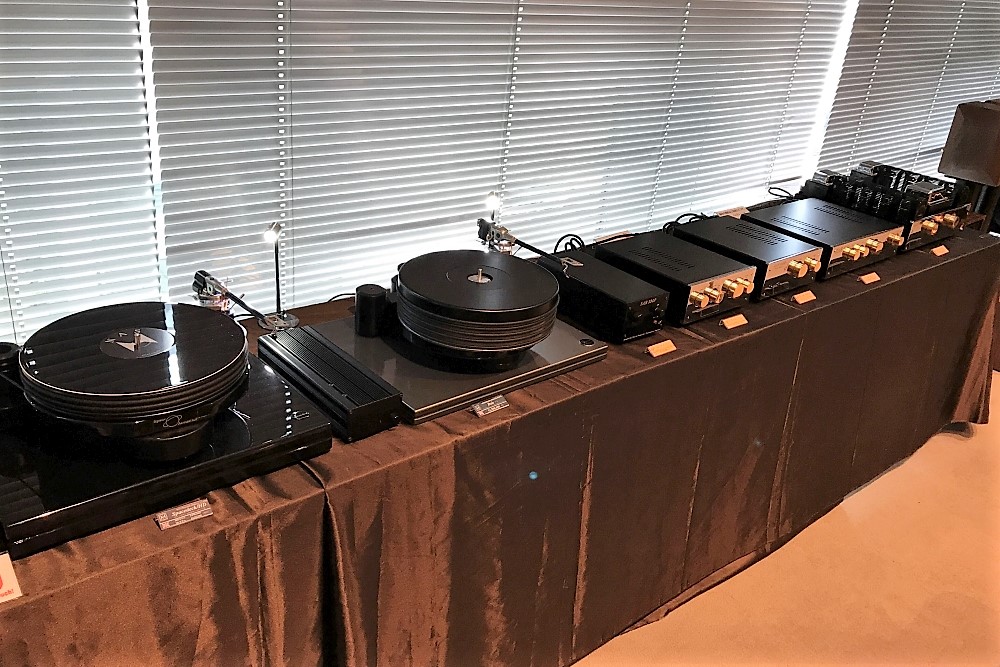 EAR Yoshino/Diaphason/Falcon Acoustics room. You have the legend himself Tim de Paravicini doing the demo! You can't beat that! Very musical and enjoyable system.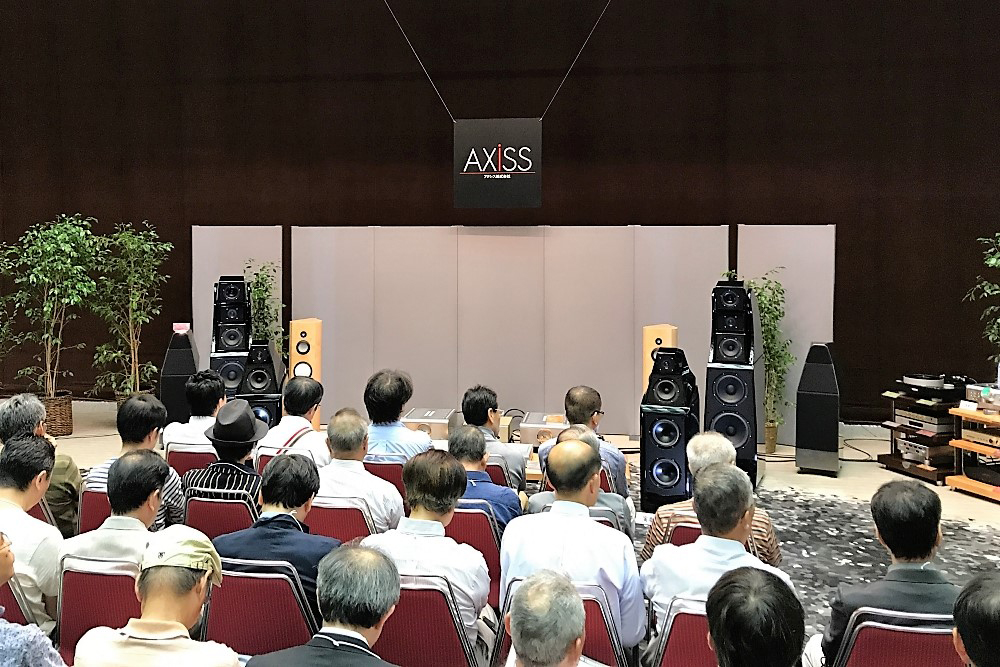 AXISS Distribution room was the largest at TIAS. On demonstration was drool-worthy gear from Wilson Audio, Lumin White speakers, Dan D'Agostino and Ayre. On passive dispay were MSB, Ayon, Bergmann Air bearing tonearm, Transparent cable. Needless to say, the sound was sublime.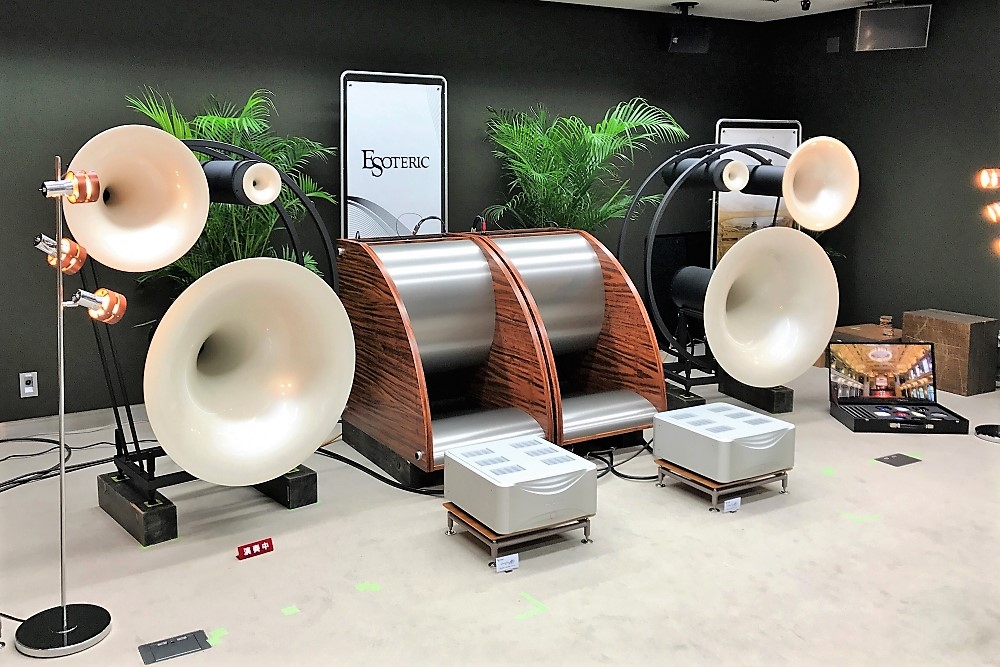 Avantgarde Acoustic / Esoteric / Tannoy room. The Trio and the horn bass reproduced classical pieces like no tomorrow. The sound wave came in layer after layer after layer. It was an amazing experience. The only issue was that the bass horn sounded a bit over powering in certain areas of the room.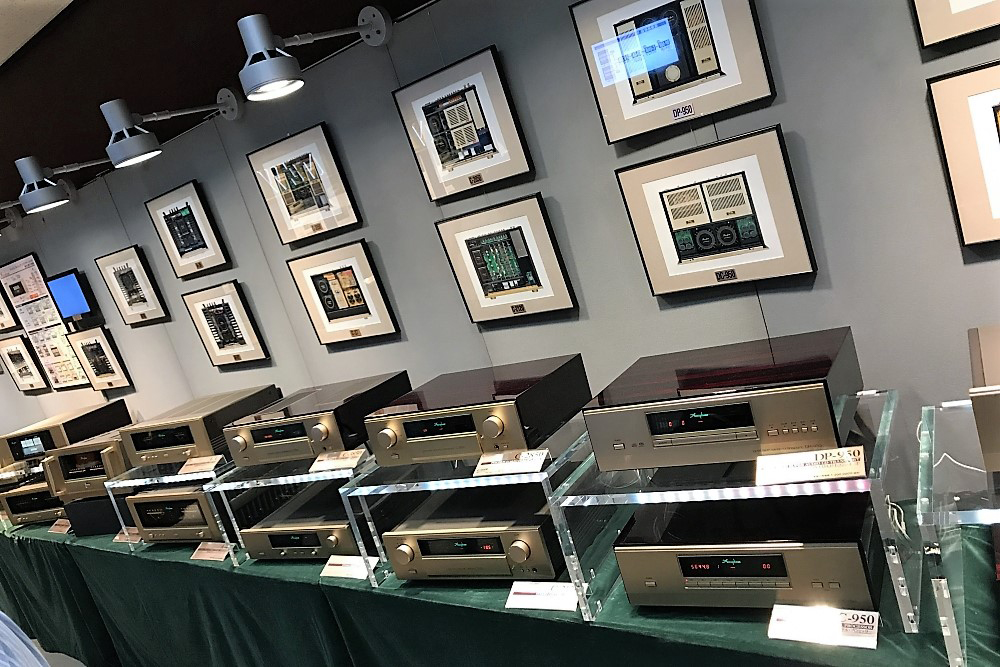 Yamaha / Accuphase room. Accuphase, Accuphase and more Accuphase... That was actually a sentence just in case you wonder. I have never seen so much Accuphase in my life and in so many rooms! Either as a source, preamp, power amp or monoblock amplifier. The match with Yamaha flagship NS-5000 was very enjoyable.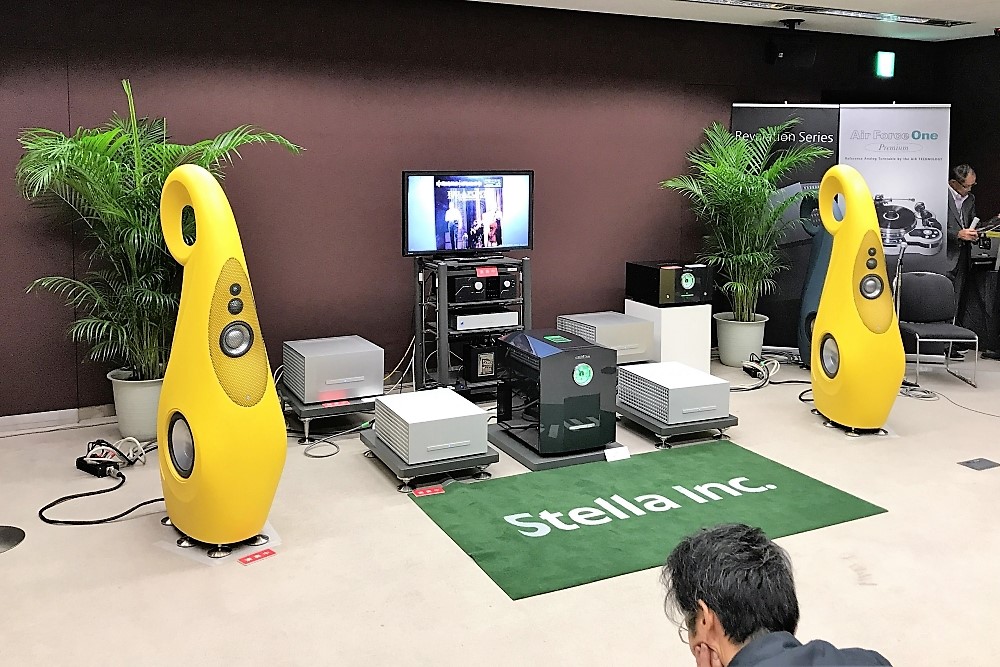 Vivid Audio / CH Precision / Constellation Audio / Marten Design / TechDAS / Stromtank / Boenicke / Westlake Audio room had the most impressive display at the show. A wall of CH Precision and Constellation Audio electronics with the TechDAS turntable... need I say more? Best sound of the Show as well.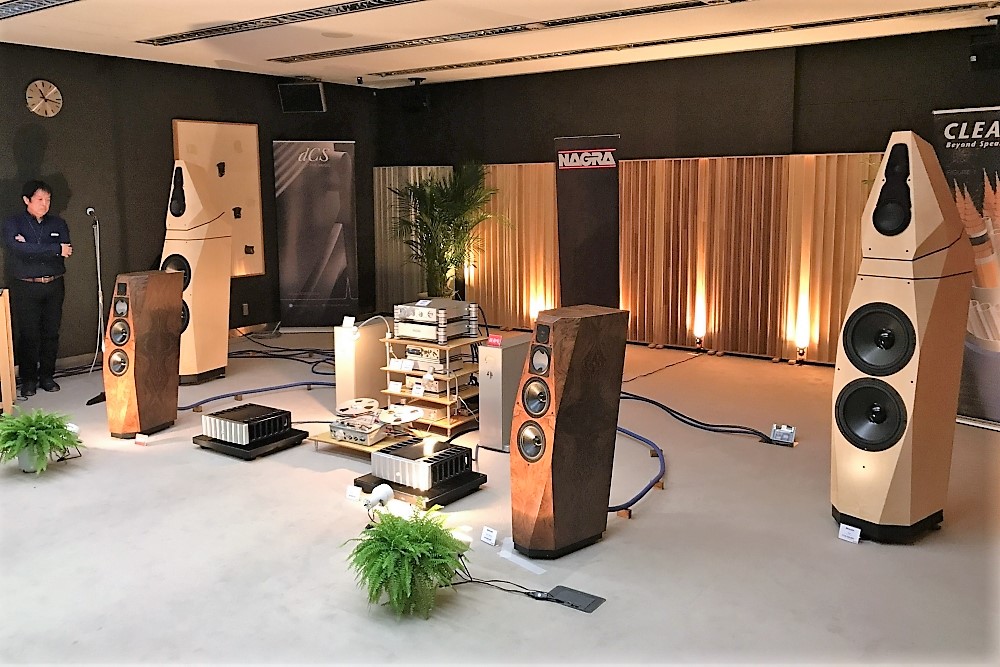 Nagra / dCS / Avalon Room. I am falling in love with Nagra, just look at it! Their famous vintage Reel to Reel was playing master tapes; this is an experience that needs to be heard. Avalon was also launching the new Saga speakers. They were the unmissable tall speakers. Jeff Rowland was on passive display as well.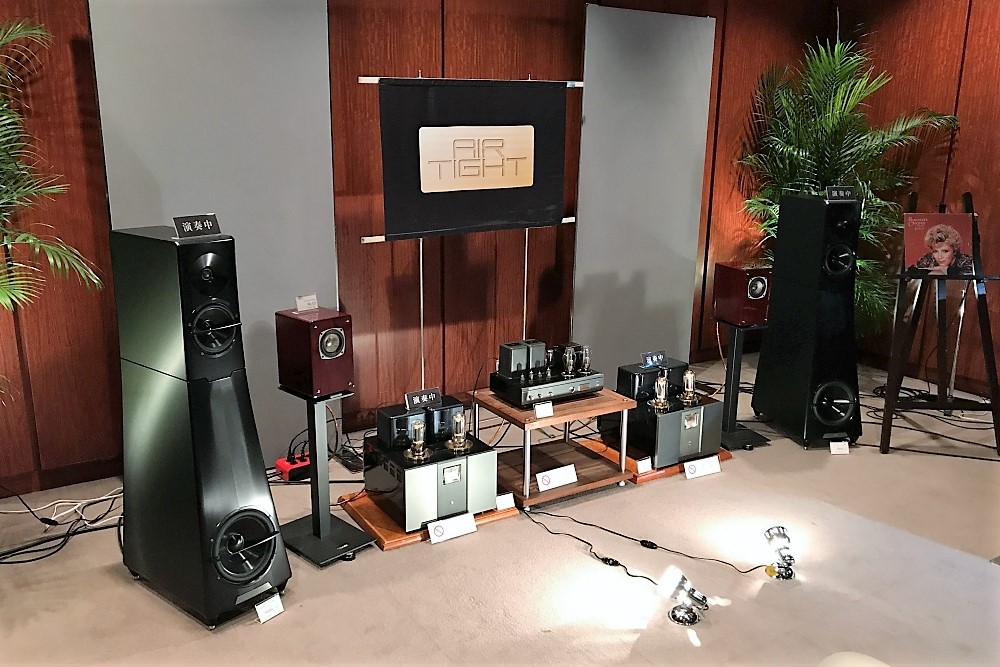 YG Acoustics / Airtight Room. Very simple and yet powerful, soul moving sound system. Beautiful Air Tight equipment, valves glowing in the dark and good Jazz records. What else can a man ask for? A lady perhaps?
Tokyo International Audio Show (TIAS)
September 29 to October 1 2017
iiasj.info/tokyo-international-audio-show/2017/
*Disclosure: The Sound Gallery's John Ong also distributes Weiss products in Australia