Yamaha needs no introduction, founded as Nippon Gakki Co. Ltd. in 1887, as a reed organ manufacturer, the company is a Japanese powerhouse of innovation across multiple industries. From motorcycles to outboard motors, pianos, to electronic keyboards, guitars, semiconductors, drum kits, Hi-Fi equipment, and mixing consoles, Yamaha is perhaps the only company that provides technologies and products at every step of the musical creative process. From the instruments that music is composed and performed on, to the mixers, effects units and monitors that it is recorded, mixed and mastered on, to the turntables, cassette decks, CD players, amplifiers and speakers, that inspire us at home, which complete and re-establish the creative cycle. Yamaha has an insight into the entire process, in a holistic manner unlike perhaps any other manufacturer. The NS-2000A, under scrutiny here, reaffirms the company's creative power.
Back in Black
Yamaha has produced some of the pro audio world's most famous loudspeakers, like the venerable NS-10M, a standard among rock and pop producers, known for its ability to reveal poor recordings. The NS-10M was adopted by legendary producers such as Bob Clearmountain, Bill Scheniman, and Nigel Jopson, due to its extremely open midrange, boosted at around 2 kHz by +5dB, it revealed the most problematic frequencies like no other speaker. Not a fantastic sounding speaker, but a great tool for analysing a mix! As a recording and mix engineer, I have used these many times.
Then we had the legendary NS-1000M, regarded as perhaps one of the finest loudspeakers ever made. Fast, precise, and with exceptional off-axis performance, this has to be on every audiophile's list of listening experiences – it's a great measure of what can be achieved by a loudspeaker. First introduced in 1974, with Beryllium tweeters and midrange drivers, the NS-1000 was used in studios and test labs all over the world. The speaker was available in a domestic focused ebony cabinet or studio monitor NS-1000M, and with crossover upgrade kits available from the likes of Jentzen, there is still a healthy market, keeping these speakers relevant to this day.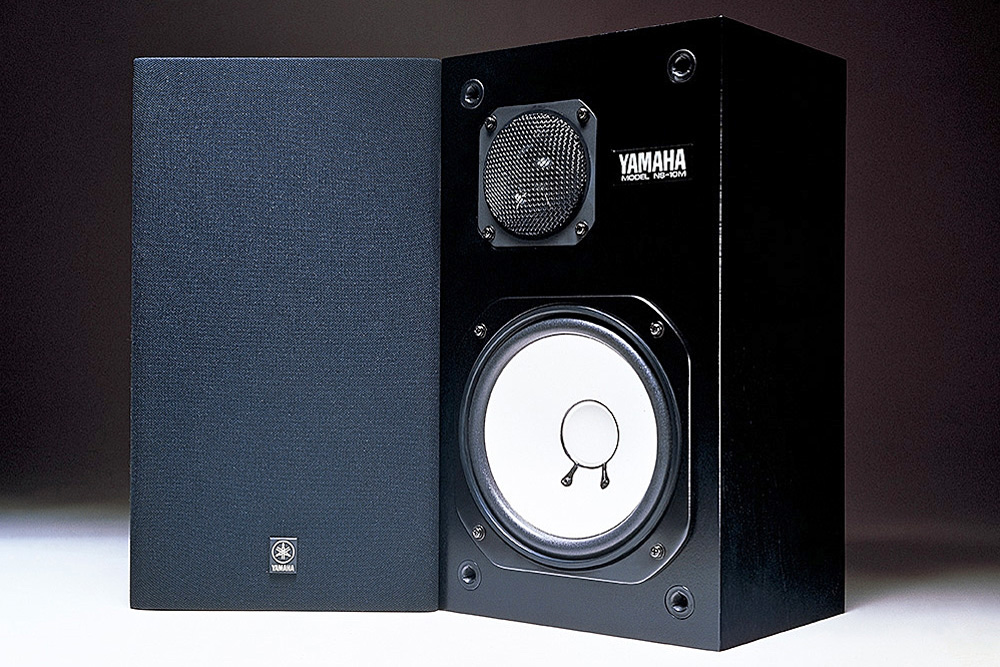 So recently Yamaha released the NS-5000 (reviewed here and also here), a high-end, high performance speaker, paying homage to the NS-1000, with all-new drivers, some clever internal damping and pressure equalisation across the internal space of the cabinet, among other enhancements. They look great, with all drivers made from the same 'Zylon' material, and then there's that famous high gloss, piano black finish. These are an upmarket offering in realistic terms (not esoteric, stratospheric prices) and indeed have received fantastic feedback. So now Yamaha has released a new floorstander, aimed at a slightly lower price point, yet with little in the way of compromises.
Now, I have two pairs of NS-1000M variants at home, both now in the middle of being refurbished, one pair in a piano gloss black finish and the other, at present completely stripped and ready for refinishing. Both pairs will receive new crossover components to put life back into them, and I dare say they will live with me for many years to come. So, to have a chance to listen to these NS-2000A offerings from Yamaha was a definite treat. They are not small, standing a little taller than my 802s from Bowers & Wilkins, and they weigh in at 32.8Kg, so hefty enough to endanger the lower back, but not quite as substantial as the Bowers in their unmovable weight.
The fit and finish is impeccable, an absolute standard from Yamaha, with solid bespoke binding posts, elegant spikes with quality hardware and that exquisite, lacquered finish, famous on the Yamaha grand pianos. This is the kind of quality you will pay many times the price for from smaller manufacturers and something to keep in mind when spending money on Hi-Fi from a brand that has so much more resources behind it.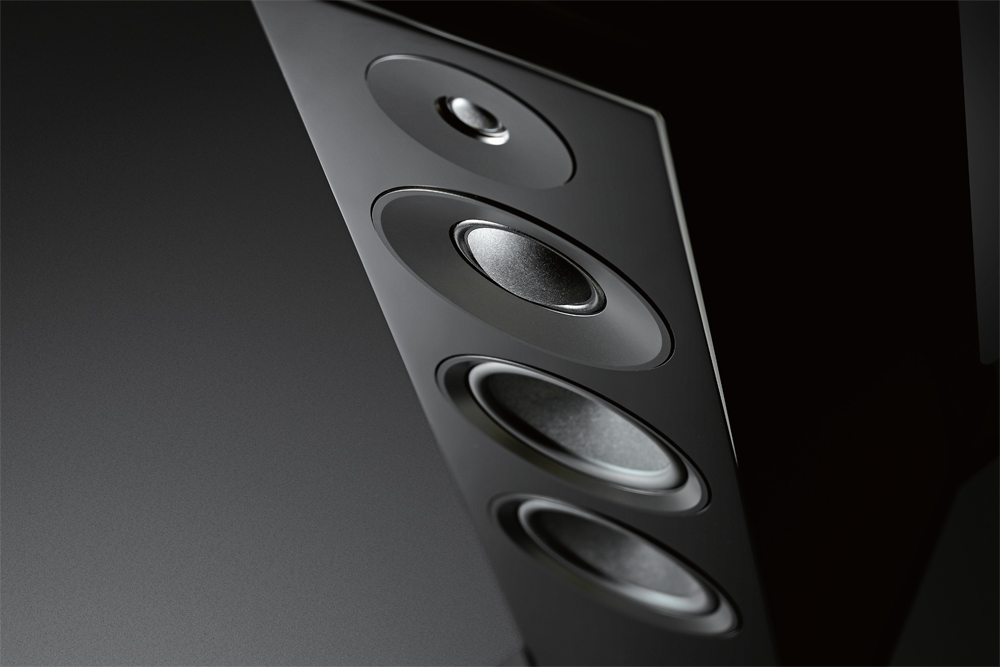 So, in real world terms, what can you expect from the new NS-2000A? Well quite simply, these are fantastic. Let's not beat around the bush with intellectual snobbery, or indeed misdirected colloquialisms, about "true high-end" at $10,000 dollars! These speakers are brilliant, from their level of construction and finish, to their sonic delivery, regardless of price. This whole, "great performers for the money" has gotten out of control, when we start to apply that to speakers in excess of $10K, it just doesn't represent reality with regards to "actual pragmatic performance" and needs to be reassessed.
Yamaha has an obvious advantage with regards to resources and financial capabilities over many of the more boutique focused audiophile manufacturers, but that doesn't mean they don't deliver performance. The NS-2000A is a 3-way design with a frequency response specified at 26 Hz to 40 kHz (at -10dB) and are 88dB sensitive, not the most sensitive in the world, but at 6 ohms nominal (minimum 3.5 ohms), they are easier to drive with smaller, more conservatively powered amps, and are overtly capable with oodles of quality power. I used a pair of 300 watt per channel Mark Levinson monoblocks and switched across to several smaller amps, including the Markhill MC10L with 54 watts of Class-A valve, and then a Quad 606 power amp with 180 watts, and these Yammies just kept delivering the goods.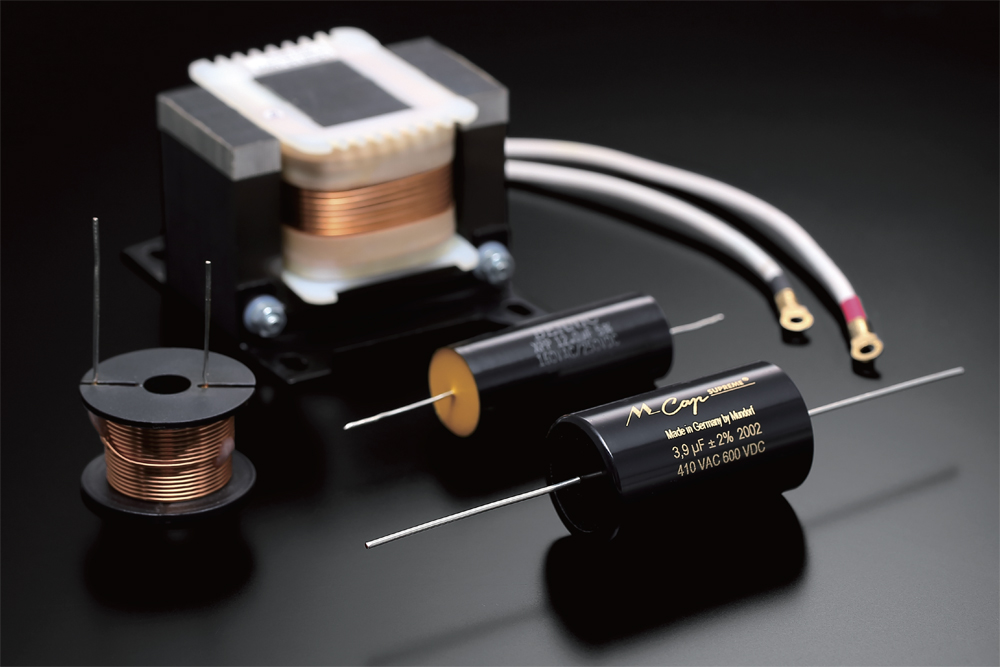 With a variety of components, including Nordost and handmade speaker cables, I never once wanted to turn them down or off, and on several occasions I questioned the performance gap between these and the Bowers. The high end isn't quite as extended as the B&W's, and for some people, Bowers & Wilkins can seem too "bright." Perhaps more revealing, or extended on the top end, would be more accurate, but the Yamahas seem to have an almost silk like ambiance on the higher frequencies, revealing everything without what some may regard as a more pronounced edge or clarity. Be under no illusion, nothing is missing, and you will fall under the spell of their gentle revelation. It took a few hours of switching between speakers to appreciate the differences of a more extended, or pronounced highs from the Bowers, but the Yamahas still reveal all that detail, just with a gentler expression.
The bass is also a little more restrained with the Yamahas, again, not that it lacks in any department, and bearing in mind the smaller bass drivers and internal enclosure volume. It's all there, and will knock your grannie off her Zimmer frame, should you choose to, but the refinement of its presentation is right across the spectrum. Everything is subtle, while being apparent, gently expressed with utter finesse, yet full-bodied and all encompassing. It's a very enjoyable listen at no time presenting a fatiguing experience and performing equally well with regards to detail and balance at lower volume levels.
There's a consistency in the driver diaphragms material (four of them) in order to maintain tonal coherency, with Yamaha employing a new 'Harmonious Diaphragm' produced from a blend of Zylon and spruce, which is used in the soundboard of Yamaha grand pianos. The drivers are two 160 mm for the bass while the 80 mm midrange, and the unusually sized 30 mm tweeter are both designed and produced in-house. The diaphragm materials are optimised for the task and are the result of extensive Research and Development. The specific contour on the tweeter's circumference took several months of testing and prototyping in order to achieve the dispersion characteristics Yamaha's engineers demanded. The spiders for the bass drivers, for example, are produced by Germany's Kurt Muller, maker of quality transducer technology for many high-end speaker manufacturers.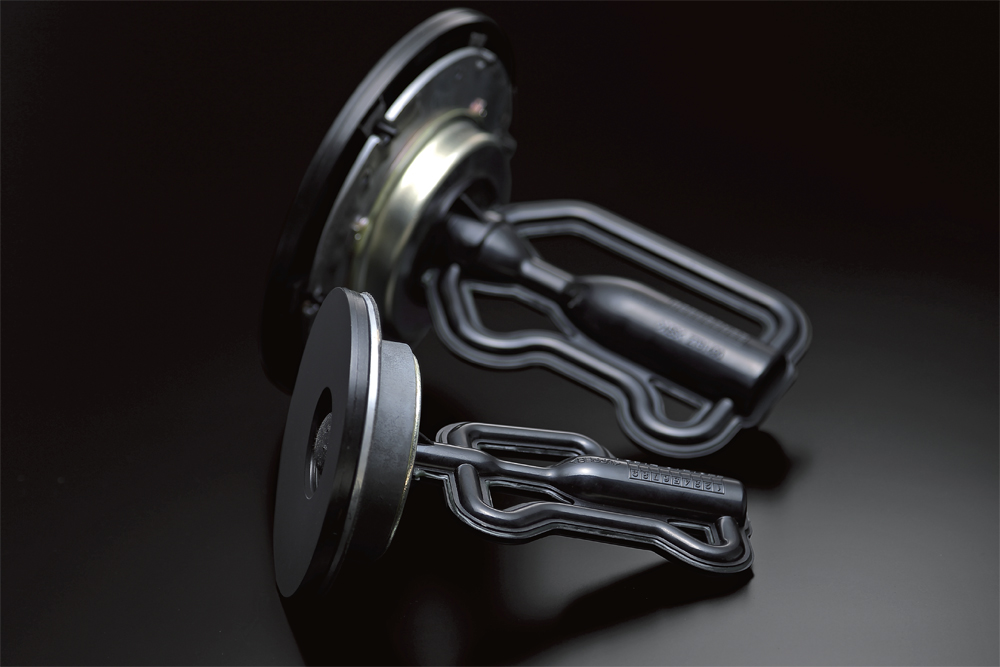 A lot of the same technology from the NS-5000 is used here, including the pressure equalisation Jtube, and vibration control, the Resonance Suppression (RS) tubing system while the crossovers (points at 750 Hz and 3.5 kHz) use Mundorf MCap Supreme capacitors. No nonsense here then!
Coincidentally, as we neared publication date, Yamaha Australia Product Manager Boyd Gill, having just returned from Yamaha HQ in Japan, contacted myself and Editor Edgar Kramer. Gill spent time with the engineering team responsible for NS-2000A. Gill clarified further the concept of 'Harmonious Diaphragm':
The actual speaker diaphragm is made in Japan, by one of the three manufacturers in Japan capable of making this kind of diaphragm. The actual location for this construction was specially chosen is in an area called Gifutoku in the Gifu prefecture. This area is renowned as the origin of Japanese paper and has some of Japan's most pure and clean water coming from the Itadori River in the foothills of the mountains. They tested constructing the diaphragm elsewhere, but it just did not sound the same and I am told it all came down to the use of the pure water from this river that made the difference. Isn't that fascinating?
The driver itself is put together in our factory in Indonesia, but this is a Yamaha run factory, built to our standards and quality control measurers. Even our own engineers working out of there so the quality standard is exceptionally high.
Japanese Refinement
I often cringe at using the same old audiophile standards, as they seem to have become cliched, and quite frankly there is a lot of music to choose from which seems to be ignored. Simple compositions will always translate well when there are less components to consider, and a well mastered performance by Diana Krall or Dire Straits is almost always going to impress, even if the former sends you to snoozeville! A true measure of a speaker's capabilities, not just "pretty sound," is how it handles complex dynamics, utterly fast transients, and musical passages containing an expansive curation of the frequency gamut.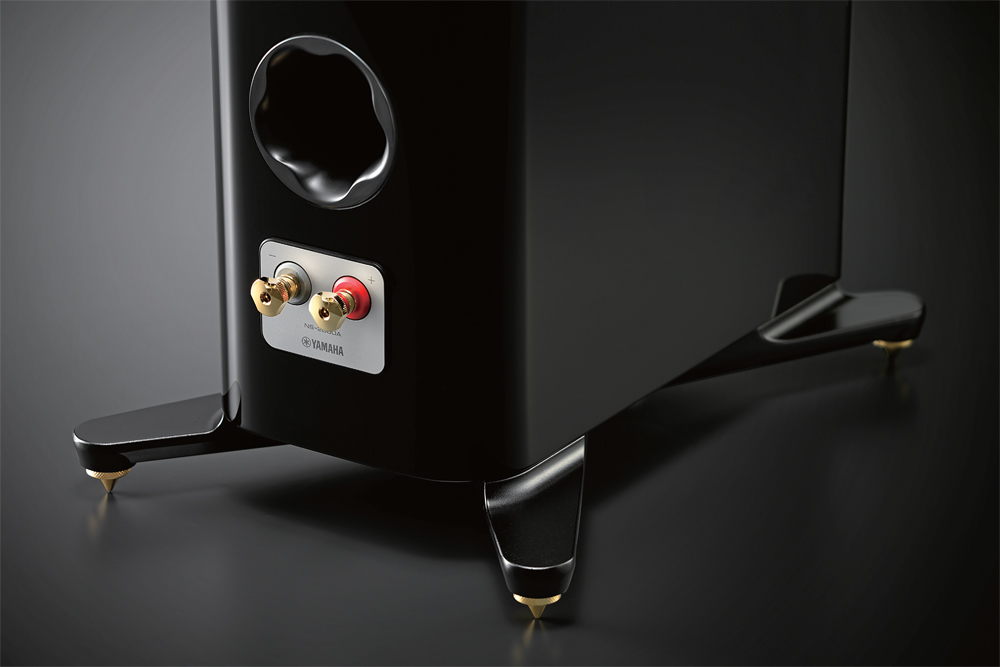 So, I did indeed listen to some Dire Straits, "You and Your Friend" always a spectacle of sonic intrigue and lustrous expression, which came across with that sense of refinement you aspire to with anything from Japan, a beautiful sound stage, expansive sonic layers, and a hope that the song would play for hours, to continue the journey of sonic pleasure, but alas I must move on.
"Becoming Insane" by Infected Mushroom, once again proved that these speakers can deliver the goods. I played these without subs and then again with two RELs which integrated seamlessly, offering an expansive experience, confidently sweeping the listener into a world of utterly mesmerising dynamics and aggression. Everything was delivered with lighting speed, clarity and refinement, perhaps just a little less exciting overall than the Bowers, but if you didn't compare the two, you'd be missing out on nothing!
"Black and White" from Michael Jackson, presented impeccably, with a confident approach to the multiple layers of samples and explosive dynamics before Bill Bottrell unleashes his tirade of lyrical genius, perhaps requiring a nudge in the clockwise direction with the volume knob, to fully appreciate the full range of production talents in this composition.
I played several tracks through a Gryphon Scorpio and also the Metronome Le Player 4+ on CD and switched to the DAC on the Metronome and also the Moon HAD230. Each source was handled with ease. Nothing seemed to fall short, or at any point become disappointingly lacking on any level, with the Yamahas being simultaneously revealing while perhaps forgiving with some less well mastered material…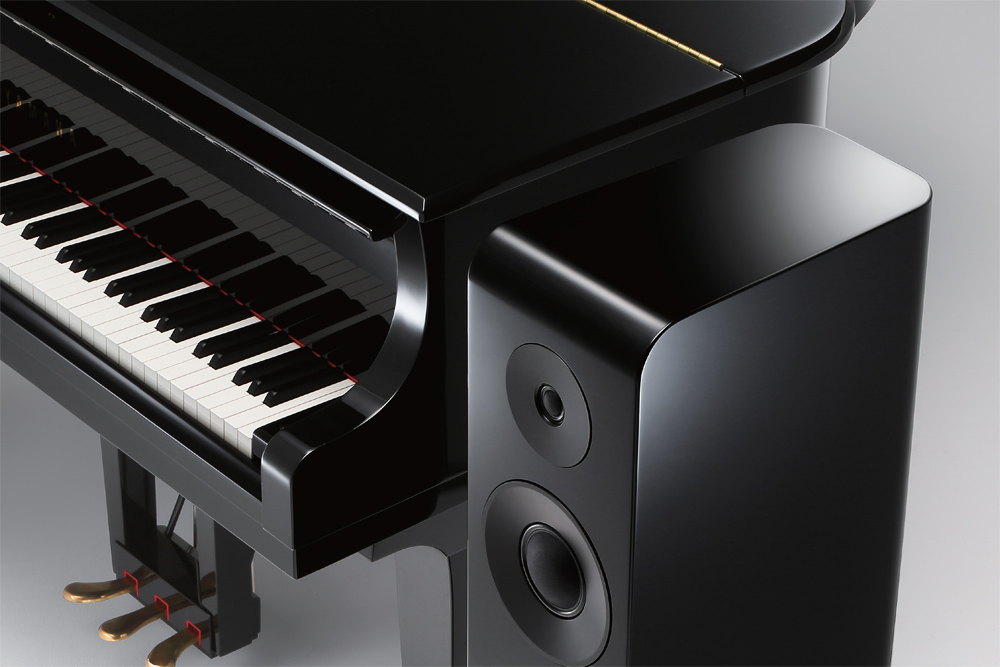 Peter Gabriel's "Up" presented beautifully, well balanced, but with plenty of dynamics in the low-end and low-mids to hold my attention, and Extreme's "Decadence Dance" from Pornografitti, was overwhelming, with its intro full of piano, raindrops, thunder and mechanical sounds, appearing to present from all around the room.
Conclusion
So it seems we live in a time when price, or perceived unattainability drives our egos to consider "the best" to be purely a product of a high price tag, and a bunch of… mature men with fat wallets, considered to be the "pre-eminent experts" on all things audio, ignoring actual performance, lifestyle relevance, evolving needs, and indeed a lot of music.
It's wrong, plain and simple, and unarguably. In fact, most of these ideals and beliefs are held by predominantly men, from a bygone era, with a hearing range most likely limited in the upper frequencies to around 12 kHz, and a taste in music that ignores the present direction and indeed production technologies, capabilities and, more importantly, talents that are present today.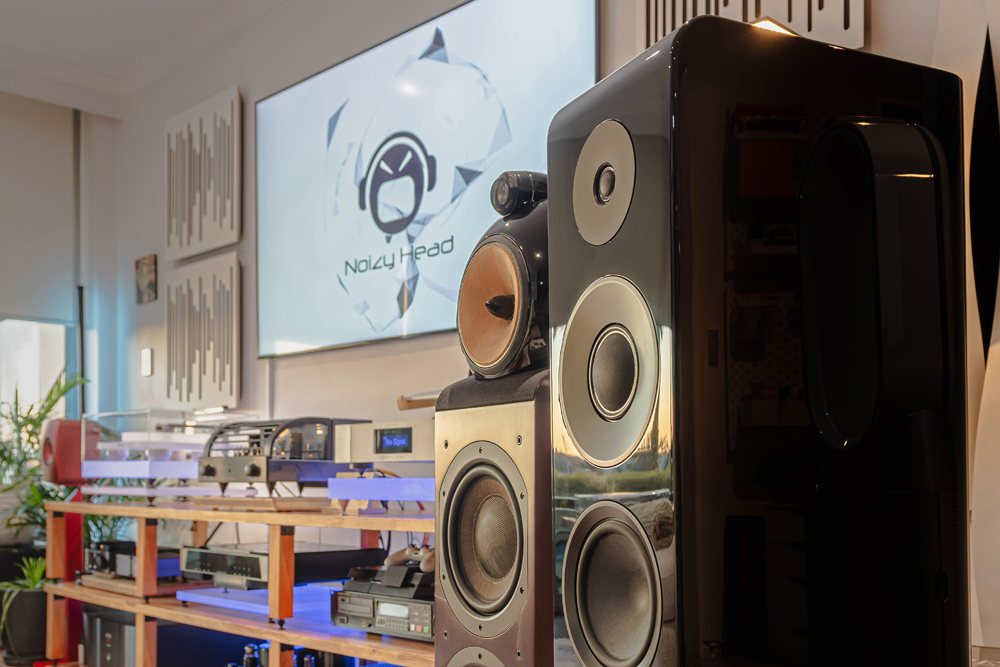 So are the Yamaha NS-2000As "giant killers?" Maybe. What does that even mean? What makes it so necessary for us to apply such fantastical terminology and paint such wondrous, expressive, pictures of inanimate objects? Creativity. That's what. We are all creatives. We love stories, travelling, music, art! So why do we place such importance on the ego, status, and exorbitant enigmas of the material world?
The child in all of us is always curious, ready to experience a new dimension of awe and wonder, to be enthralled at something that makes life a little more romantic, to believe in magic. So, let's do that again, let's enjoy the music, jump up and down in front of your mirror if you have to, even if you are 76, going on 15. Bring back the magic.
I think, even if we are focused on the dollars, the esoteric, or the status, you will find that if you sit in front of the NS-2000A, you'll hear that Yamaha just brought back a little bit of magic.
… Barry James Johnston
Associated Equipment
Speakers — Bowers & Wilkins Nautilus 802, Yamaha NS1000 – 2 Pairs – Modified, KEF LSX, REL HT1205 x 2, JBL 4328 LSR, Sony sub
Amplifier — Mark Levinson No.531H Monoblocks, Quad 606 Power amp, Sansui AU-555 Integrated
Preamplifier — Primaluna EVO 400
Sources — Digital: Gryphon Audio Scorpio, Simaudio Moon HAD230, Marantz PMD-340, (MacBook Pro 15, Audirvana, Tidal, Spotify) Sony PHA3, Sony NW ZX2, Sony PCM-2600
Analogue: Marantz TT-15S1, Clearaudio Satisfy Tonearm, Clearaudio Virtuoso Wood MKII, Whest P.20, LINN LP12, Stax UA7CF Tonearm, Audio Technica LPW40WN
Cables — Nordost Frey, Inakustik Exzellenz Balanced interconnect, IsoTek IEC, various custom interconnect
Audio Rack — Custom – Noizy Head , Noizy Head isoLED 25 and isoLED 50 custom platforms
Miscellaneous — Audio Technica AT-AWAS, Focal Listen, Audio Technica MSR7, Mac Pro, Focusrite Scarlett 18i20, Vicoustic room treatment, and a various supporting cast
Yamaha NS-2000A Loudspeakers
Price: AU$9999
Australian Distributor: Yamaha Music Australia
+61 1800 805 413
https://au.yamaha.com/en/products/audio_visual/index.html
Yamaha Corporation
10-1, Nakazawa-cho, Naka-ku
Hamamatsu Shizuoka 430-8650, Japan
+81 (53)460-2211
www.yamaha.com