As much as audio has advanced in the last 40 years or so, many enthusiasts will fondly – and admiringly – recall the Yamaha NS-1000, a truly iconic speaker that with its beryllium-based drivers heralded an unprecedented technological advancement in transducer design. Equally time compressing is my recollection, as if it was only yesterday, of the pleasure I had reviewing the Yamaha NS-5000 loudspeakers for another publication in another life (and this is a follow-up to Joshua Givorshner's first-dip review, link here). Over several weeks I had naught but sheer enjoyment from these highly-developed music communicators.
Of course, presented with the challenge to reinvent the classic NS-1000, Yamaha's skilled engineers capitalised on the company's substantial R&D and product development might, applying it to create the new NS-5000 flagship loudspeaker featuring advanced driver technologies, high quality construction techniques and overall high levels of engineering. And then there's that glorious piano black… a true piano black, and a by-product of Yamaha's superb piano manufacturing facility. During its time at chez Kramers', many non-audiophile music-loving visitors – of both sexes – expressed extremely positive views on the NS-5000s' styling and easy acceptance into home environments. And while all the above are very important aspects of a given speaker's overall design, it was the sound that ultimately convinced this writer that Yamaha had really hit the mark – nay, smashed the mark – with the NS-5000s.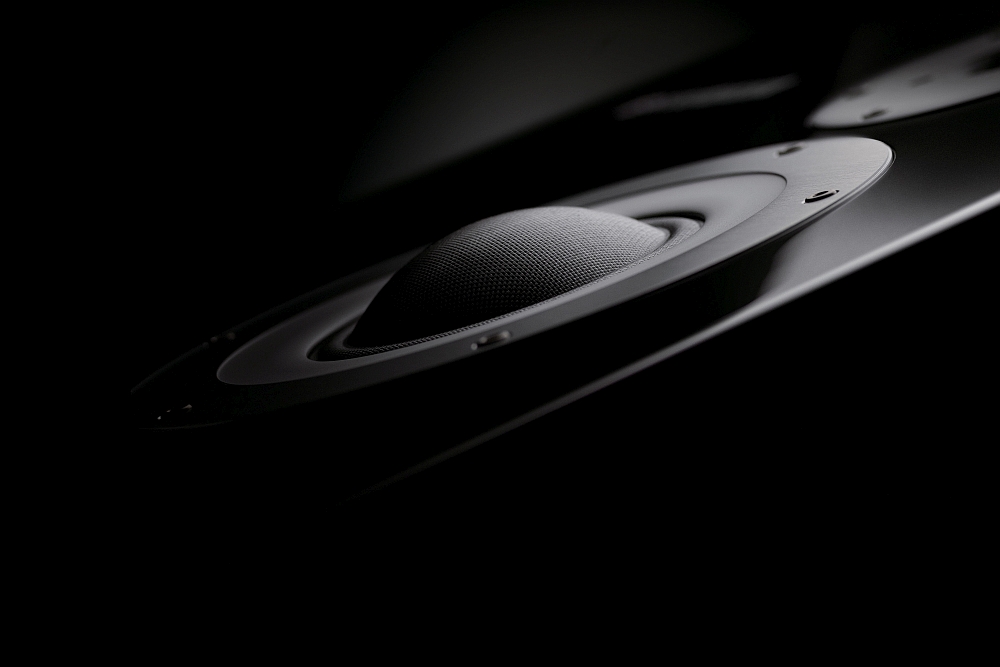 Now, for SoundStage! Australia and as a 'take two' to our own Senior Writer Joshua Givorshner's review, I'd like to chime in once again in praise of this flagship speaker system from a company that has been in the music creation and re-creation business for longer than any other corporate entity. In my opinion, the NS-5000's key designers and engineers, via the Yamaha's extensive R&D resources and superb product development facilities in Hamamatsu Headquarters, have succeeded in expressing their own love of art and music through the embodiment of this remarkable design.
Joshua Givorshner has comprehensively covered the technologies and engineering aspects while praising the overall sonic performance of the NS-5000s. I'd like to add a second viewpoint based on my own vividly-recalled experiences and with thorough referencing back to my extensive review notes.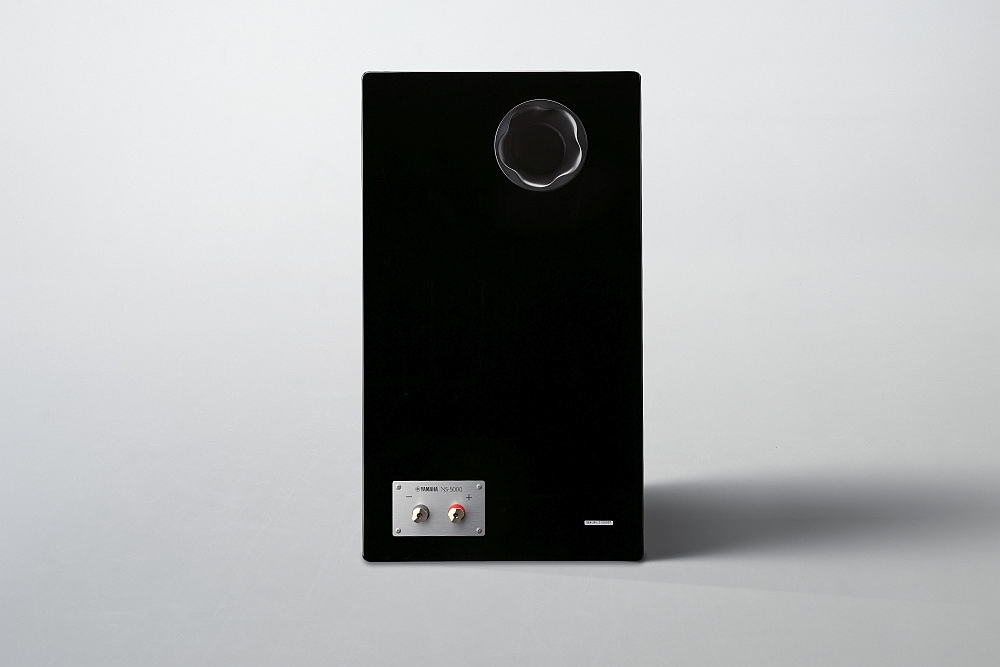 Within the context of my room and system ancillaries, the NS-5000s excelled at all the aspects of performance expected of a thoroughly-designed high-end speaker system. Given a quality source and appropriate amplification these speakers present a very convincing 'live' perspective. All music is conveyed with a vibrant sense of dynamic expression and overall musical authenticity that beckons the listener into extended impromptu listening sessions.
Another major strength is in the low frequencies where the 12-inch driver provides superb attack and detail with an extraordinary sense of rhythm and very good depth. You'll truly relish both electric and acoustic bass via the NS-5000s while the exemplary dome midrange driver provides naturalness and surprising presence to both male and female vocals. In my original review I wrote, "Zylon's resolving power [is capable] of stunning note decay within a superbly-recreated ambient space…" And indeed so, with the tweeter being subtly laid back yet capable of producing good extension and micro-detail. This juxtaposes the 21st century design from its iconic NS-1000 predecessor, a design ahead of its time and universally acclaimed which was, however, deemed by some enthusiasts to have a forward sounding tweeter in some system contexts.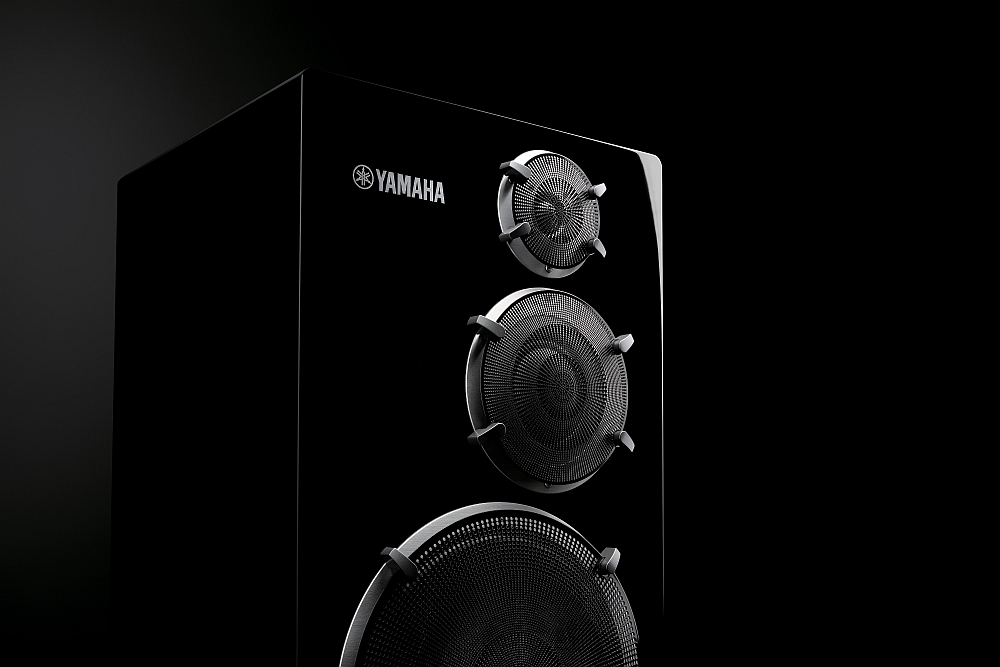 On a final note, I went on to describe the excellent cohesion between the Zylon drivers both in terms of tonal uniformity and frequency response equilibrium; Yamaha's engineers have expertly blended these three exceptional transducers across seamless crossover regions. Therefore I also hold steadfast to the following quotation, "The use of the same material across all drivers not only provides tonal uniformity, but with the NS-5000's coherence you also get natural note decay to a level on par with the best speakers I've experienced."
Given the NS-5000s' exemplary performance, advanced design and engineering, subjectively beautiful aesthetic, superlative piano finish (many also consider the silver drivers, their surrounds and the beautiful black gloss a stunning visual contrast) and the asking price packaged with the SPS-5000 bespoke stands, I would have to reiterate my past verdict and call the NS-5000, once again, "a new icon worthy of veneration."
… Edgar Kramer
This email address is being protected from spambots. You need JavaScript enabled to view it.
Associated Equipment
Speakers — Wilson Audio Alexia Series 2, Axis Loudspeakers VoiceBox S (nearfield monitor)
Amplifier — Gryphon Audio Antileon EVO
Preamplifier — Supratek DHT Reference, Lightspeed Attenuator LDR passive
Sources — Digital: Yamaha CD-S2100 used as transport, Totaldac d1-core DAC, MacBook with BitPerfect software, AIFF files. Analogue: Michell Engineering Orbe with Gert Pedersen Level 3 modifications and Origin Live Ultra upgraded motor, Trans-Fi Terminator air bearing linear-tracking arm, Grado Reference cartridge, REDGUM Audio RGPH2 phono stage
Processor — DEQX PreMate
Cables — sILENzIO loom, Vermouth Audio Black Pearl Mk.II loom
Audio Rack — SGR Audio Signature
Yamaha NS-5000 Loudspeakers
Price: AU$19,999 (includes SPS-5000 Stands)
Warranty: 10 Years/12 Months replacement
Australian Distributor: Yamaha Music Australia
+61 1800 805 413
www.yamaha.com.au
Yamaha Corporation
10-1, Nakazawa-cho, Naka-ku
Hamamatsu Shizuoka 430-8650, Japan
+81 (53)460-2211
www.yamaha.com