Back in 2017, a few weeks post its launch, I excitedly took delivery of Wilson Audio's Alexia Series 2. Shortly after, I published my review which, as faithfully as I could, summarised the objective qualities and immense subjective pleasures I derived from that excellent loudspeaker system. I referred to the acute, deep listening the Alexia 2 merited (even demanded), as Dadirri in Ngan'gikurungkurr indigenous language. I felt the word encapsulated my sentiments while reflecting both the wonders of the subject at hand and of Country – my home, in my beloved Blue Mountains. Five blindingly-fast years have passed and it's now nearing the end of 2022. Another muse has landed… this time in a new home, a little further up the mountains, in sacred land, lining the craggier and even grander natural landscape. Under the shade of Mount Solitary, only steps from the jagged escarpment as it sharply bends down to the valley. Today, a new homage to music… even more transcendent. Alexia V has arrived.
Inner Spirals, In-Ear Spirals
Having lived with each of the Alexia releases since the inception of the platform, I'm confident with my intimate grasp on Wilson Audio's mid-to-large-sized loudspeaker system. As enjoyable and accomplished as Alexia 1 was, going to Alexia 2 saw a more complete, coherent presentation with an improved low-end and overall higher levels of musical enjoyment. Some performance areas, such as tonality and soundstaging for example, differed only subtly between Series 1 and Series 2, while others like bass control and dynamics, exhibited a more evident improvement.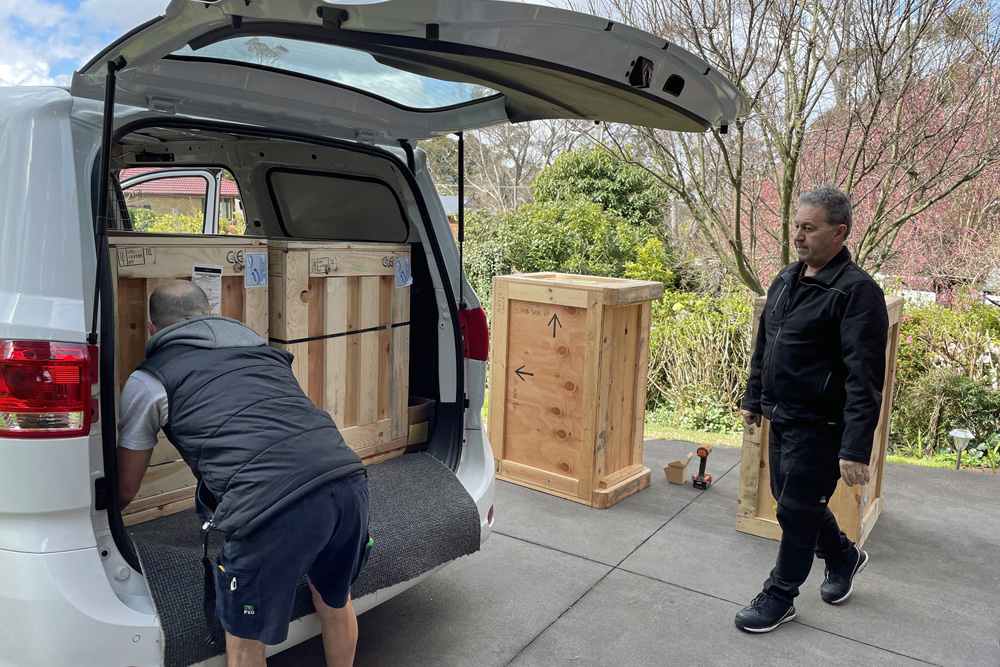 Now, being immersed into the excellence of Alexia V for the last few weeks, I can assert that the performance differences between the new design and Alexia Series 2 is overtly and most undeniably of a magnitude far surpassing what was before. V is so for Variance. The more I listen, the more blatantly clear this becomes.
To understand what makes a great speaker remarkably superior you must first appreciate the individual changes and evolutionary ideology behind the Alexia V vis-à-vis its immediate predecessor. While superficially Alexia V's aesthetic design shows little change (although closer examination, as I'll describe below, reveals small yet important modifications) under the hood, as they say, there are significant improvements which, on paper, promise great things. And as you'll read in the listening impressions below, what's on paper in my opinion has directly translated to the cochlea.
Let's start at the top. Alexia V now features a new Convergent Synergy Carbon (CSC) 25mm doped silk dome tweeter which is inherited from the up-tier Alexx V. Wilson Audio 3D-prints in-house a carbon fibre rear chamber designed to eliminate and/or control back waves emanating from the rear of the tweeter's diaphragm. While it may sound like a minor aspect of the design, it's in fact not a trivial factor and has proven benefits in terms of good tweeter sound. Other well-known engineering-savvy loudspeaker manufacturers fabricate their own methods of dealing with this important design detail.
The CSC tweeter is now housed in a remodelled top module featuring a more 'aerodynamic', more organic form. The coupled aluminium 'Alignment Bridge', which allows fore and aft calibration, has been improved via incorporating X-Material while revised finer indentation/positional options are said to translate to more accurate image focusing at the listening position.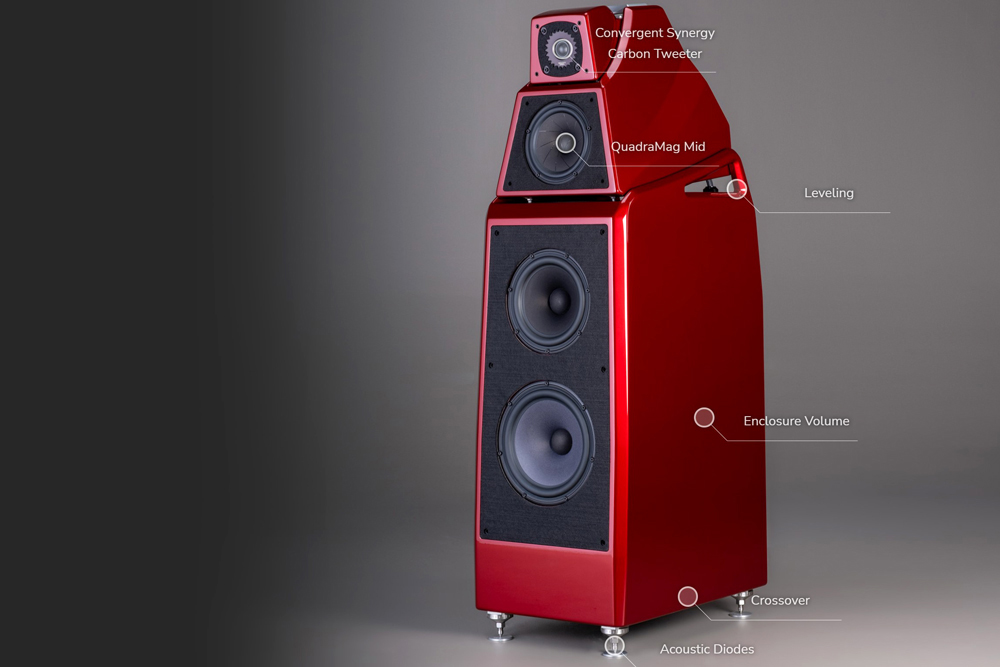 The excellent midrange driver employed in the Alexia 2 sees an update too. Alexia V adopts the new 180mm paper pulp composite transducer first introduced in the flagship XVX loudspeaker system. The new driver features a powerful Aluminium-Nickel-Cobalt (Alnico) magnet system referred to as 'QuadraMag' operating in a slightly larger enclosure (6.4% increased internal volume). As seen in Scan-Speak designs used in many high-end speakers, the cone features a series of 'slices' which are score marks arranged in an elliptical pattern said to control break-up modes. The driver is supported via a narrow rear venting slot.
I wanted to get some insights from company CEO Daryl Wilson about implementing the new drivers into the latest Alexia version. I asked if the trickle down of driver technology derived from XVX and Alexx V revealed any unforeseen benefits particular to Alexia V over its larger siblings.
The Alexia V provides a substantial amount of performance for its size. When looking to assemble a system for a small to medium size room one will experience a fullness in sound that is found with an Alexx V or an XVX in a large room. The Alexia V utilizes many of the same technologies (i.e. QuadraMag midrange, V-Material isolation, bespoke binding posts and spade connections, Convergent Synergy CSC tweeter and custom AudioCapX-WA capacitors wound here at Wilson Audio) as its larger siblings. With this product cross-pollination the performance envelope found with the Alexia V is a large percentage of the larger speakers offered from Wilson Audio.
I then asked if there were any particular challenges in designing the QuadraMag driver.
There were many challenges we faced as we developed the QuadraMag midrange driver for its debut in the XVX. We refined all those elements as we were initially developing it for the XVX. There were no further modifications to the QuadraMag as we included it in the Alexia V. The greatest challenge we faced with that particular driver is its low sensitivity, which is a bit lower than what we are used to with our midrange drivers. There was a lot of work that went into balancing this midrange with the woofers and tweeter, along with redesigning the crossover, to make it all seamlessly blend. The benefits heard in the reproduction of the midrange region is well worth the effort in carefully and meticulously balancing the system to enable us to make effective use of the QuadraMag midrange. The sweetness and richness of the Alexia V is truly captivating and realistically natural.
Like in the case of the tweeter, the midrange driver's alignment system has been improved with clearer calibration markings and tool-free adjustment via a machined metal alignment scale and fixing system. As first seen on Sasha DAW, there's also a clearer line-of-sight to the numbered positions on the step block. This is facilitated by cut-outs on the cabinet's 'wings' which also serve to provide improved 'pressure coupling' between bass and midrange enclosures.
Regarding the physical calibration of the tweeter and midrange modules' acoustic alignment schemes, the owner's manual features four easy-to-interpret tables providing guidance based on ear height position and listener distance from the speakers. The bass cabinet's top panel now also features an embedded bubble level allowing more precise system levelling. Due to the marginal difference in enclosure size between Series 2 and V, the midrange enclosure's spike options are now reduced to two lengths rather than four. Sweet.
As is the Wilson Audio preferred low frequencies configuration, the bass is handled by dual drivers of differing sizes. Alexia V continues its signature approach featuring 200mm (8 inch) and 250mm (10 inch) paper pulp woofers which are supported via a revised rear reflex port which is said to provide improved "laminar flow" (better air path flow). The bass register is also fine-tuned as a result of a larger internal cabinet volume which has been increased by 8.9%.
The drivers are managed via a redesigned and fine-tuned crossover network and cabling arrangement. For the first time in the Alexia platform, the crossover is populated with in-house manufactured capacitors. Wilson Audio acquired the machinery, expertise and workforce from Reliable Capacitors, an American producer of high quality electronic componentry for the audio industry. Now being introduced across the new designs, the capacitors adopt Wilson Audio branding and are known as AudioCapX-WA. The cabling and 'gas-tight' hardware system connecting the top module to the crossover located in the lower cabinet has also been refined. The new crossover is now set behind an angled rear panel section. The access window now features a mix of glass and aluminium accents with 'Alexia V' branding. The crossover resistors are now mounted onto an attractive carbon fibre panel.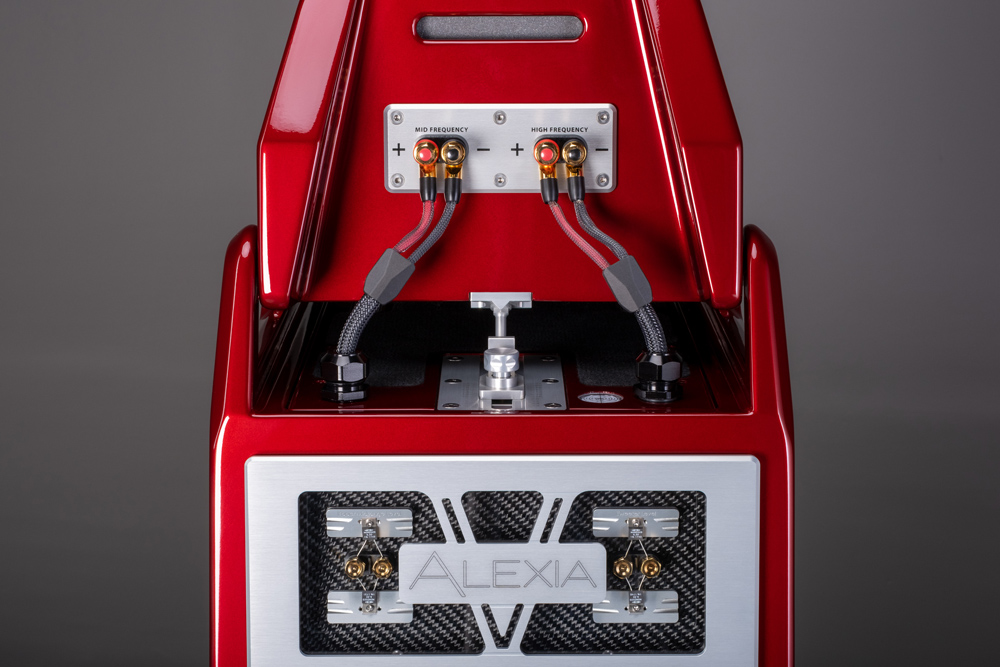 The superbly inert Alexia 2 enclosure is now further enhanced by the use of V-Material, Wilson Audio's newest formulation. The new super-stiff material is used on the top panels of both the midrange and woofer enclosures, obviously providing a solid platform for each of the upper modules. The various cabinet panels are fabricated from a mix of composites, such as the hard X-Material and midrange-friendly S-Material, employed across locations deemed beneficial. Extensive bracing coupled with variations in cabinet wall thickness provides added stiffness, controlled internal vibrations and optimised enclosure volumes. The solidity of the Alexia V is a sore knuckles experience no matter where you knock on it. This makes for a heavy 120kg speaker. Moving them by the way, is no longer a back-breaking two-man exercise – Wilson Audio floor sliders can be purchased as a separate accessory which makes it a cruisy one-dude/dudette task.
I asked Wilson about his thoughts on how V-Material has benefitted Alexia V in terms of vibrational distortion control and sonic performance.
The Alexia V has benefitted enormously by employing V-Material in three key locations. By strategically embedding the V-Material at vibration interfaces between the tweeter module and midrange module, the woofers module and midrange module and nested into the Acoustic Diode spikes, the system's ability to produce the space in-between the notes is far beyond what we expected when we started developing Alexia V.
The Alexia V now sits upon a new coupling system designed by Wilson Audio's Special Applications Engineering and first introduced in the Alexx V. It's a precision-machined spiking system constructed from high-grade stainless steel with V-Material inserts. The Acoustic Diodes are a standard inclusion with Alexia V and can also be purchased separately to upgrade other Wilson Audio speakers or, indeed, any loudspeaker (available in a number of thread sizes).
I was curious as to how deeply Wilson Audio dived into measurements to verify the influence of the Acoustic Diode.
We analyse and measure everything that we refine and develop here at Wilson Audio. The Acoustic Diode went through a long development and refining process before it was ready to be released. We engineered the Acoustic Diode to not just focus on minimizing vibrations that start in the enclosure and then are injected into the floor underneath the enclosure, but also to minimize potential vibration found in the substrate, which the speakers are installed on, going into the enclosure. We found a very beautiful balance between those two design objectives and the sonic results that the Acoustic Diodes provide are immediately heard and appreciated.
For reviewers who tackle cable reviews, a very welcome inclusion in Alexia V is the adoption of Wilson Audio's beautifully-made bespoke binding posts which, unlike Alexia Series 2, accept both banana plugs and spades.
Re-engineering the crossovers has brought about a marginally improved impedance minimum point of 2.59 ohms at 84 Hz compared to Alexia 2's 2.54 ohms at roughly the same frequency. Alexia V's sensitivity of 90dB (1 watt/1m/1 kHz) sees an increase of 1dB over its predecessor. Frequency response for Alexia V is stated as 19 Hz to 33 kHz at +/- 3dB Room Average Response (RAR).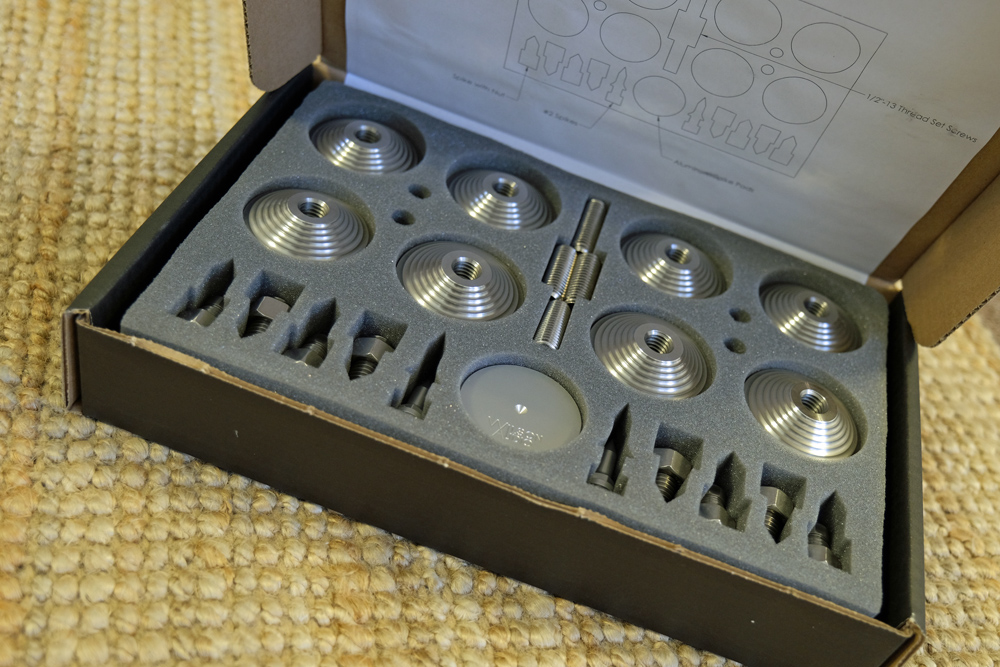 Finally, mention must be made of the overall construction standard and finish quality. Every aspect of the Alexia V's assembly and every single part of its make-up is of the highest quality. While Alexia V's aesthetic is subtly different to Alexia Series 2, a keen eye will spot the changes which, in my opinion, make for a more attractive style. There's a more sculpted, chiselled look to the midrange enclosure's side panels and some curvy refinements to the tweeter module. The lower cabinet's top rear is angled outwards and there's a subtle tilt to the front baffle. I also like the way the top of the bass cabinet sweeps down with a curve at the front in a continuation of the flowing line starting at the side 'wings'. Paint quality and application is first-rate. In this case, it's a mirror-like gloss silver with matching light grey grilles (standard grilles are black). To these eyes who have seen just about every audio thing across the globe, Alexia V is a rather striking-looking speaker, in a high-tech industrial design kind-of-way.
Grown Puppies
Something I've encountered several times now as an owner of several WATT/Puppy versions starting at the 5.1 and culminating at Sasha WATT/Puppy, is that as superb as each of those speakers were, there were always substantial improvements in many key areas from one generation to the next. Ditto for the Alexia line. Of course, that doesn't make the previous-gen a bad design, or an anomaly. Rather, it shows an engineering team's evolving ideologies leading to continuous research and then expressing those into creative development. Alexia V is that poster girl.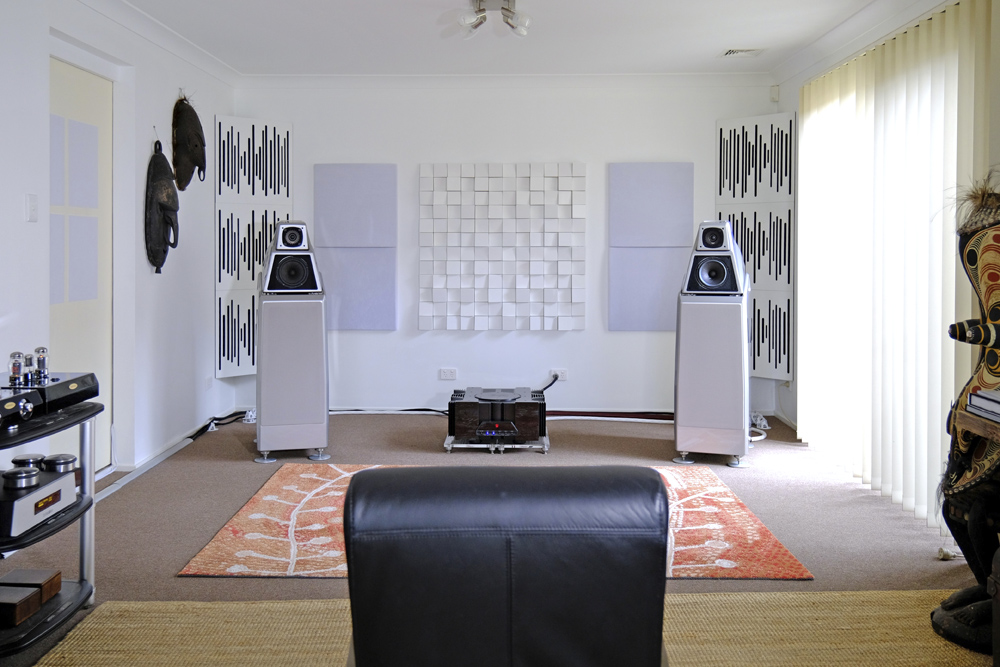 For example. The Alexia Series 2 is, by any measure, a superb loudspeaker system. It performs as any audio product in that price range should and is indeed expected to. Having said that, there's also no denying, even after a quick listen, that Alexia V is comprehensively superior. That fact does not make Alexia 2 a bad speaker, or an incomplete design, it just serves to illustrate gains to the Alexia platform derived from developments and lessons-learned via XVX down to Alexx V and then trickled to the new lass. In fact, as I mention in my 'Lead-In' video on Alexia V, some people talk about Alexia V's performance as being closer to a downsized Alexx V rather than just simply a new version of Alexia 2.
A brief side-step. Through my joyous audio adventures across the millennia, I've owned and reviewed several speakers of sealed box design. Interestingly, through the many dozens of speakers reviewed, only once, and rather memorably, I've tackled a dipole design – a very high-end loudspeaker system at that. Where am I going with this? Well, while obviously being very different to reflex porting, both sealed enclosure and dipole designs excel in the lower frequencies – given the appropriate drivers housed in a suitable cabinet architecture – when supported by plentiful power. I'm talking accuracy, control and extension (this last item via the slow roll-off).
Heedless of the above and its vastly different reflex port design, Alexia V's bass register is within the top three speakers I've heard in my room. And it's number one in reflex designs. Period. And I've heard lots. There, I've said it at the get-go.
Just play any Wooten, Pastorius, Miller, Bromberg… heck, sashay Flea in there too, and you'll know exactly what I'm talking about. Don't even mention electronica – that can be, literally, awe-inspiring.
Let's just grab Wooten from that list. "Left, Right & Centre" from his album Palmystery, the maestro's bass lines showed tremendous leading edge tightness and rich tonal textures, clearly demonstrating the various playing techniques. The attack and dynamic expression of Wooten's slaps and the decay when he holds the note were communicated precisely while there was a balanced cohesion across the entire bandwidth from open E to the instrument's highest harmonics. Alexia V provides generous amounts of what I often refer to as "bounce", which is a spring to the rhythm encouraging almost involuntary toe-tapping. And while on this track, mention must be made of the super-present and ultra-snappy snare sharing the drive within the rhythmic mélange. Combine the two and you have the epitome of PRAT.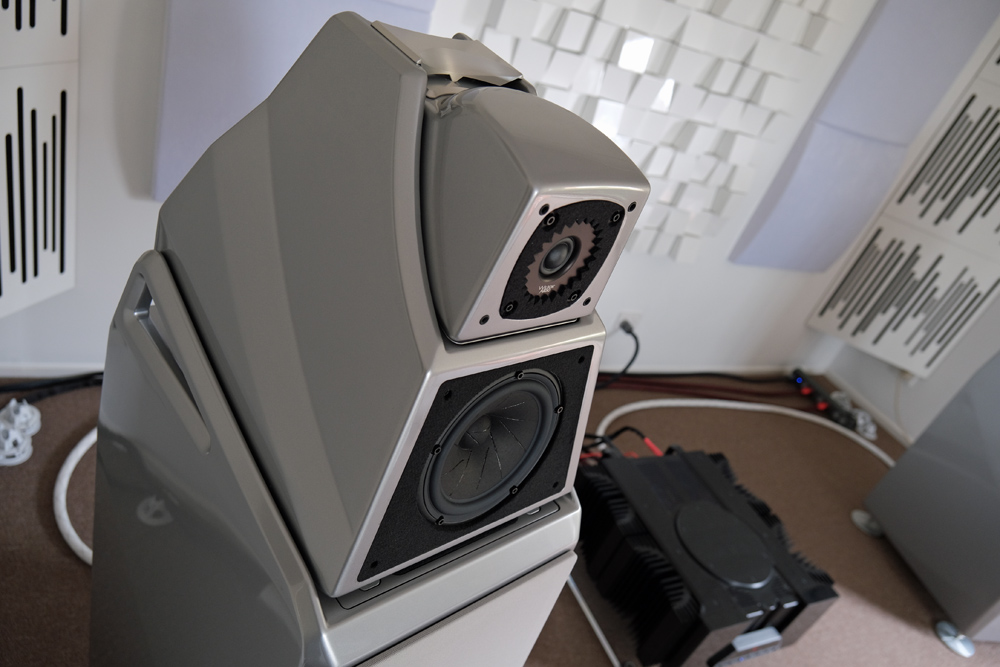 Which leads to QuadraMag, that stunner of a midrange driver. And how best to showcase its qualities than through the vocal range. I've mentioned Agnes Obel's Citizen of Glass and the track "Familiar" in many of my recent reviews. It's a well-sorted recording – though not audiophile-level – with Alexia V conveying great delicacy and deep insights into Obel's vocal technique. When the male grouping comes in through the chorus, there's a strong sense of presence and an enhanced sense of the venue as the voices rise. Alexia V unambiguously separated the male voices while its skills at relaying the intonations and the core feel of the choir's contribution was exceptional. There's magic there.
Yes, this combo of QuadraMag and CSC tweeter is formidable. And I dare say, in that super-important portion of the bandwidth, Alexia V would not feel out of place – and may even be of equal standing – in the company of at least Alexx V, which I've heard at length. This highs-and-mids team is the most nuanced, detailed and resolving Wilson Audio has ever released for the Alexia platform. There's nothing mechanical or soulless about the Alexia V presentation. It flaunts a musical flow which can be truly captivating. Alexia V grabs you by the collar and affirms, "I'll get you involved in this, you'll be invested… and you'll enjoy it."
In tandem with stunning dynamics, smoothly-rendered detail and a large soundfield, Alexia V also fully satisfies my other most-valued performance aspect: tonal authenticity. A guitar, cello, piano, etc. must sound like one. As basically obvious as that may seem, it's easier said than done. Even minor imbalances across any point of the frequency response can off-kilter the tonal equilibrium. Alexia 2 was virtuous when it came to instrumental and vocal timber – Alexia V is scarily righteous. Again, I keep coming back to that cracking team of soft dome and Alnico-driven midrange.
Alexia V's authentic rendition of acoustic instruments is astounding. Of course, its handle on accuracy is interdependent with the upstream electronics and the associated transmission cabling. Like any truly great speaker, Alexia V delivers the message. Mindfully and without colouration but with distinct flair, at that.
Via Totaldac d1-direct through to the valve-driven Supratek Cortese Reference preamplifier to the inimitable Class-A Gryphon Antileon EVO, all tethered via a mix of VYDA Laboratories, Vermouth Audio and ZenSati cabling, the resultant performance is completely satisfying. Alexia V's veracious adherence to both correctness and beauty is steadfast… the direct purity of the DAC, the inherent magic of the 6SN7 valves and the unrelenting control of velvet-glove solid state, all immaculately transmitted. Changing one or more of those components, as I did, provided an altered interpretation, faithfully echoing the nature of the accompanying component without compromising the music. It'll be a new clear reflection not a distortion.
Play any album by the Nicolas Parent Trio and be prepared to wallow in correct tone. The title track on the Trio's Tori album, highlighted the precision and deep investment in listening this new Alexia is capable of. You hear the purity and harmonic texture of every instrument, be it guitar, drum or bass. Each occupies a distinct, palpable and focused space within a massive soundstage. Depth and width stretches beyond walls while height is realistically determined by the stature of the instrument and/or vocalist.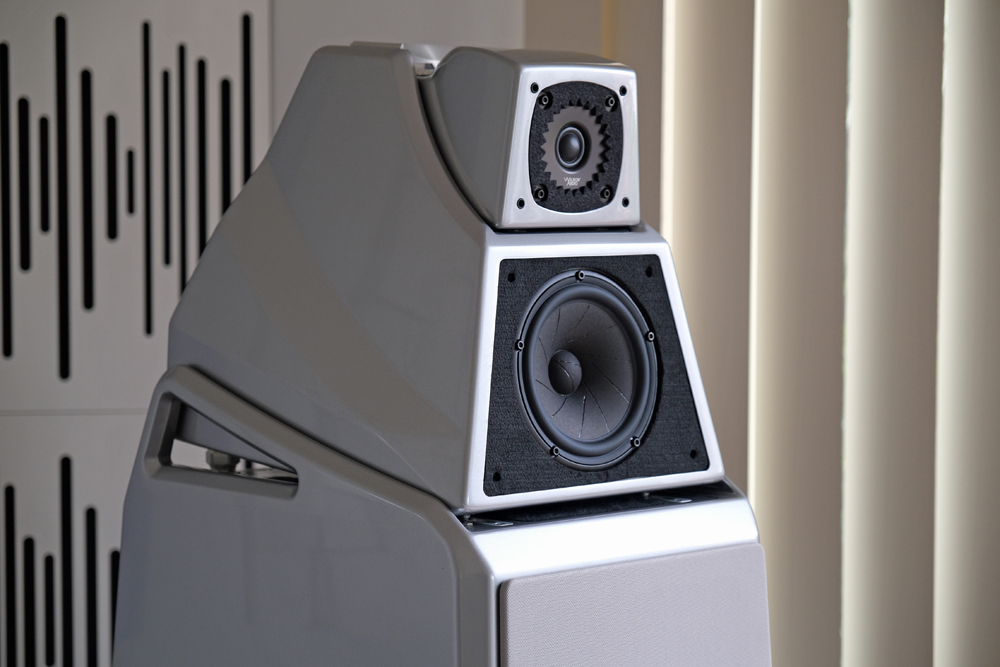 Globally, dynamics have improved too. I often use Ben Harper's "Whipping Boy" from the Welcome to the Cruel World album to test the dynamic expression. Alexia V presents so, so, so much detail to the track's slide guitar, never sounding etched. Then the snare and kick burst in with surprising dynamic punch. Tom accents have a jump factor which places them in relief against the musical stream in a way that I have not quite experienced from Alexia V's predecessors – and that's something. It's an upscaling of Alexia 2's strengths to a point where they match good horn designs (a benchmark in dynamics, usually). I may have said that in past reviews, yet now that seems even more pertinent.
Gosh, I jumped out of my chair listening to Reference Recordings' Serebrier Conducts Serebrier (with the London Philharmonic Orchestra) on the "Funeral March (Poema Alegacio)", where the ominous Adagio culminates with a thunderous percussion blast. But it was the beauty of the violin section, heightened by the beauty of the music itself, of course, which Alexia V communicated so purely and with such splendour. Man…
I threw everything at Alexia V. Super-complex orchestral works, intimate baroque chamber music, intricate Jazz Fusion, traditional 1950s Jazz, modern hipster Jazz, Stoner Rock of the most psychedelic and heavy-handed density, you name it. Everything, and I mean everything, was a model of grandeur, scalpel-like precision, musical involvement, dynamic power, grandiose soundscapes and more. And that bass… Yes, clichéd as it sounds, I lost count of the goose bump moments of pure emotive engagement.
Conclusion
Alexia V has transcended the platform to a level far exceeding the excellence of its predecessor. To sum up, it offers deeper levels of fine detail and transient nuance top-to-bottom, its midrange projects with a denser sense of body and a natural presence coupled to truly exceptional tonal accuracy. Alexia 2's class-leading dynamic expression is surpassed, across the entire bandwidth, by its successor. Further, in my room, Alexia V's bass is sans pareil in the reflex-loaded sphere and in the top tiers of any design topology.
Back in 2017, Alexia 2 conjured Dadirri, in native language, intimating reflection and mindfulness, a profound respect for the moment when listening to that speaker and enjoying its superb performance.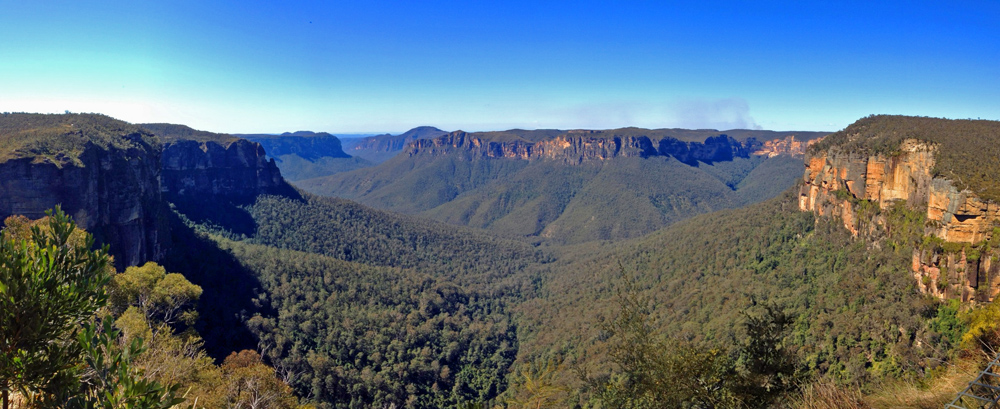 Now in 2022, Alexia V inspires a new expression in the same idiom – Yarramundi; the story teller. It's a word with spirit, reflecting Alexia V's deep emotive connection and powerful abilities to carry the music's message. Like a tribal elder passing on Dreamtime narratives about place and the spirit of rock and grass and red earth and of thick 'valley fog' caressing jagged escarpments. A word from our place, my town Katoomba (Kedumba).
Yarramundi… Alexia V; this powerful story teller's journey culminates here, in Kedumba.
… Edgar Kramer
This email address is being protected from spambots. You need JavaScript enabled to view it.
Associated Equipment
Speakers — Wilson Audio Alexia V, Axis Loudspeakers VoiceBox S (nearfield monitor), Vermouth Audio Little Luccas Mk.II
Amplifier — Gryphon Audio Antileon EVO
Preamplifier — Supratek Cortese, Totaldac d1-direct DAC
Sources— Digital:432EVO High-End Music Server Roon Core, Yamaha CD-S2100 transport, Totaldac d1-direct DAC. Analogue: Transrotor Crescendo with Konstant Studio controller, Reed 1X Tonearm with upgraded internal wiring, Shelter Harmony cartridge, The Funk Firm Houdini cartridge decoupler, Supratek Cortese & REDGUM Audio RGPH2 phono stages
Processor— DEQX PreMate (part of arsenal/casual use)
Cables— VYDA Laboratories Orion Silver Reference HFC IC and speaker cables, PSC Audio custom design XLR, Vermouth Audio Reference loom, ZenSati Zorro loom, Cables for Music Songbird speaker cables
Audio Rack— SGR Audio Statement Model V
Acoustic Treatment— Vicoustic Multifuser Wood, Wavewood Ultra, Cinema Round Premium and Super Bass Extreme
Miscellaneous— Silent Angel Bonn N8 Pro network switch, GigaWatt PF-1 EVO power strip, Les Davis Audio Viscoelastic CLD discs, VRC Vinyl Record Cleaning systemplus miscellaneous accessories
Wilson Audio Alexia V Loudspeakers
Price: From AU$114,995
Australian Warranty: Five Years
Australian Distributor: Advance Audio Australia
+61 2 9561 0799
www.advanceaudio.com.au
Wilson Audio Specialties
2233 Mountain Vista Lane
Provo, Utah 84606
United States of America
1 801 377-2233
www.wilsonaudio.com