I dream of a future where audio thrives with vibrant and passionate young music lovers, where the high-end is inclusive and open and is free of cultural elitism. I imagine a future where the ranks of hobbyists, gear-heads and pure music lovers are united in sharing a singular passion: the art of music. This ideal audio world is not, in my opinion, a far-fetched fantasy but a scenario which presents a real opportunity… and may even be a prospective saviour. Back in reality, Crystal Cable's über high-end Future Dream cables provide a small but important step to realising this altruistic ideal. Future Dream cables are luxury items, yes, in all the senses of the word, but they offer an important… glimmer. A spark to light the fire of advancement.
Breathing Art
Aside from the practical product aspects, such as, among other things, the benefits derived from the Future Dream's new conductor formulation, the line of products also serves as a celebratory channel to Crystal Cable's 15th Anniversary. Company founder Gabi Rijnveld chose to commemorate the milestone by donating a portion of the proceeds from the sale of Future Dream to Leerorkest (Learning Orchestra), a Dutch incentive which provides underprivileged kids with a free loan instrument in order to facilitate their education while subsequently further developing and nurturing their musical talents.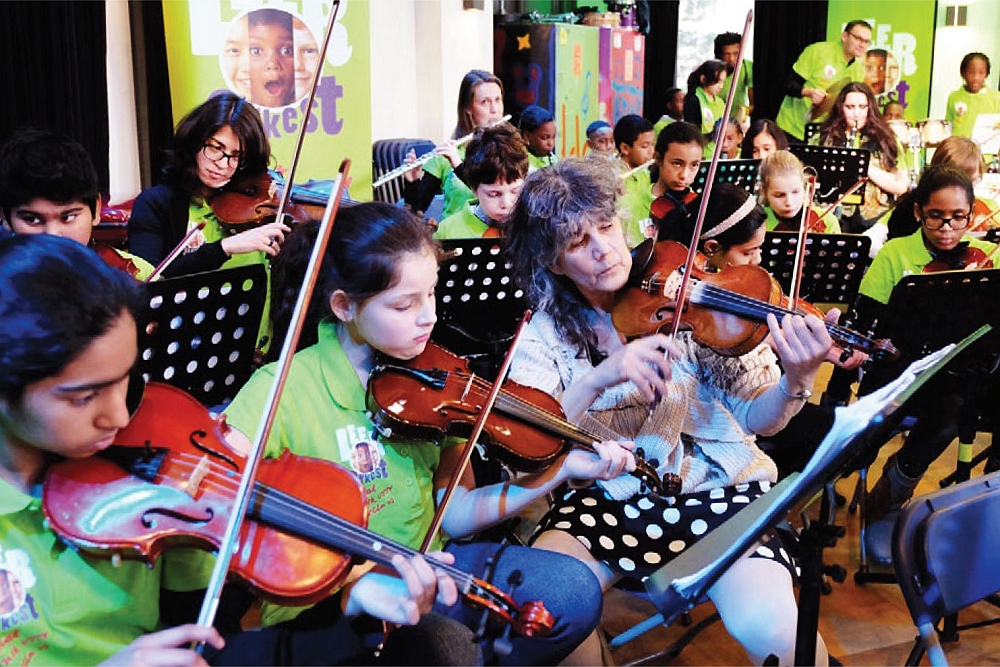 The generous intent behind the incentive was best described by Gabi Rijnveld, herself a renowned concert pianist, when she told SoundStage! Australia, "On our 15th Anniversary, celebration means standing still for a moment by the less privileged. Therefore we decided to give something back during this anniversary year. As a musician, I learned the overwhelming power of music at a very young age. I learned that music enriches your life. I learned that music comforts, heals and unifies. Music is as essential as breathing."
Crystal Cable's signature look is one of elegant refinement – you won't find heavy and brutally stiff hose pipe cables among its offerings. The structural thinness and flexibility, however, is based on a construction that combines high quality materials with bespoke topologies, with the cables' small gauge in no way representing any compromise whatsoever. Quite the opposite, in fact. Crystal Cable benefits from materials research and metallurgy expertise gathered over decades prior to the company's inception. The company, in conjunction with sister endeavour Siltech run by Gabi's husband Edwin Rijnveld, form the group of audio entities under the International Audio Holding umbrella. Important design, construction and manufacturing lessons have been learnt, and shared, across the related organisations.
The Future Dream cables, provided for this review by Australian distributor Absolute Hi End, were two sets of balanced XLR interconnects and a set of spade-terminated speaker cables. The thinness and supple flexibility of the Future Dream cables (FD for short, from now on) makes them delightfully easy to route around equipment racks and your electronics – you won't be raising a sweat while installing FD cables. On a personal note (YMMV as they say…) I like the neutral silver-ish white colour of the cables – they blend-in nicely with our room's white carpet to become a near-stealth set-up. No big black pythons slithering around your speakers in plain sight here.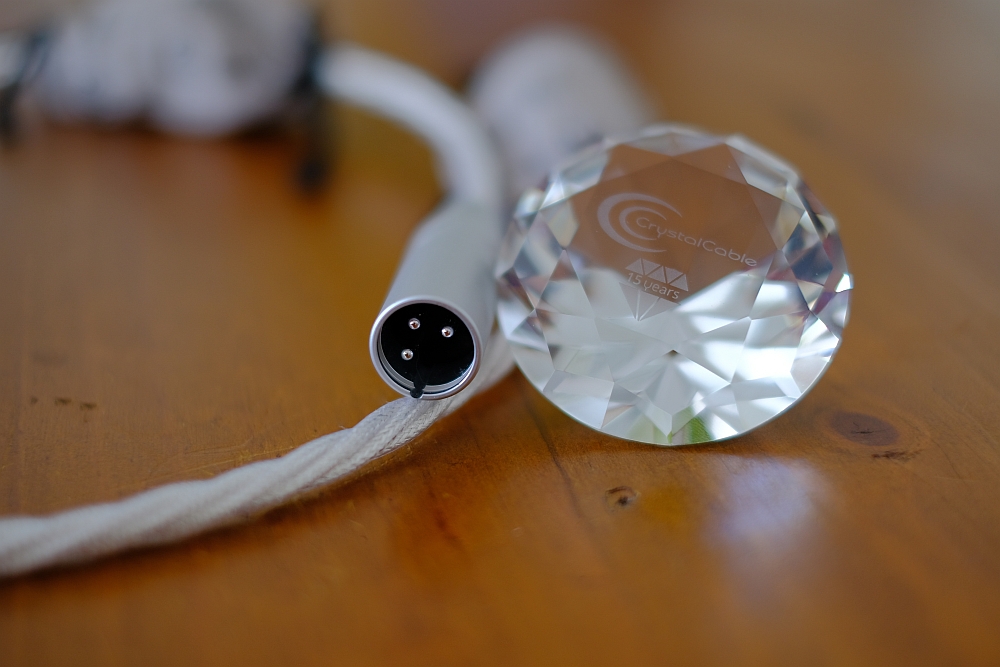 Connector specialist Furutech has just released a new range of high quality connectors and Crystal Cable has adopted this excellent hardware for the FD products. The cables themselves are constructed from "Unique" Mono-Crystal silver conductors which are "adjusted", or produced, to Crystal Cable specifications. The first shield is a high-tech concoction consisting of a proprietary silver-gold alloy. The secondary shield is made up of Mono-Crystal silver. The entire conductor bundle is insulated with Dupont Kapton and Teflon.
I wanted further insights into the making and ethos behind the cables so I started off by asking Gabi Rijnveld if the hybrid cable construction has been used for the first time in the Future Dream products.
Gabi Rijnveld: Yes it is, in fact it is the first time we succeeded to apply this technology in any products from Crystal Cable or Siltech, both brands of International Audio Holding.
Edgar Kramer: What led to the development of this new hybrid conductor configuration?
GR: It's an ever-going process to improve, innovate and bring new developments to the high-end market. We have successfully introduced and used for many years our proprietary silver-gold alloy patented technology as well as the mono-crystal materials built into our very high-end products. It was an interesting challenge to try to combine the two.
EK: Prior to the final 'formula' was there a process of back and forth measurements and listening sessions?
GR: Very much so – actually some product trials were failed before we could find the right construction and balance between the materials. The success and perfect soundstage is very much dependent on the thickness of the materials, the construction and the soundstage of the product which is a consequence of the construction. Measurements first, endless listening after – it took about 6-8 months before we had the right choice.
EK: The Future Dream is a limited run product. Will future more affordable products benefit from trickle down technology applied to Future Dream?
GR: That's the "secret" plan, but like everything at Crystal Cable, also this plan is a matter of careful research, development, measurements and listening. Using our precious materials and choosing the right construction is the beginning, looking for the precise diameter and balance between the material will be the next challenge in the next couple of years.
EK: In light of the relationship between Crystal Cable and Siltech, are products developed in parallel and how much cross-pollination of technologies occurs?
GR: The basic principle is to develop products when the technologies are ready to do so. This means when our engineers find some interesting innovations we look into possibilities – which brand will it fit, which construction and product philosophy is the best possible match. Using similar very high tech materials, the same R&D team and production engineers gives a lot of possibilities for making the right choice. The two brands are family members with the same origin but very different characteristics.
EK: How do the two companies differ in philosophy?
GR: Crystal Cable was born 15 years ago from an idea of making super high-tech, super powerful and super sounding cables with a minimalistic design and super slim diameter. From the very beginning, this is the basic difference between Crystal Cable and Siltech – this makes them ultimately different so the market place and customer base for them is also completely different. Siltech is and always will be impressive, masculine, dark and heavy, with the perfect sound balance for similar Hi-Fi systems. Crystal cable provides the same high-tech quality, musical sound in a life-style design appearance which will fit a variety of interiors matching with the future contemporary music experience.
I, as a former musician, contribute to the soundstage, tuning and my sound preferences will be clear to the listeners: transparent, neutral soundstage, balanced and warm with lots of detail. Musicians always listen to the performance, the music itself, equipment and technology is the next step.
Beautiful Dream
The immediate reaction after installing the FD interconnect cables was one of wonder. Why? Because the FD cables brought about a truly thorough level of detail and instrument separation and delineation (I'm glad Rijnveld's interview answers clearly stating her "lots of detail" came through to me after I had finished writing this review – and we concurred). The FDs are extremely revealing, or I should say my system is, and these cables allow its full potential to be drawn out. It's an immediately spectacular presentation, rich in excitement and vigour.
I went about further exploring and testing this by auditioning as much complex music as I could find in my collection. Across numerous lengthy listening sessions, I used the nuanced intricacies of World Music and mashed-in the complexities and the grandeur of orchestral works and the raucousness and density of Alt- and Prog-Rock. No matter the music genre and regardless of its inherent complexities, the FD'ed system was just resolving the mix's strands superbly but without harming the soul, the spirit, of the music.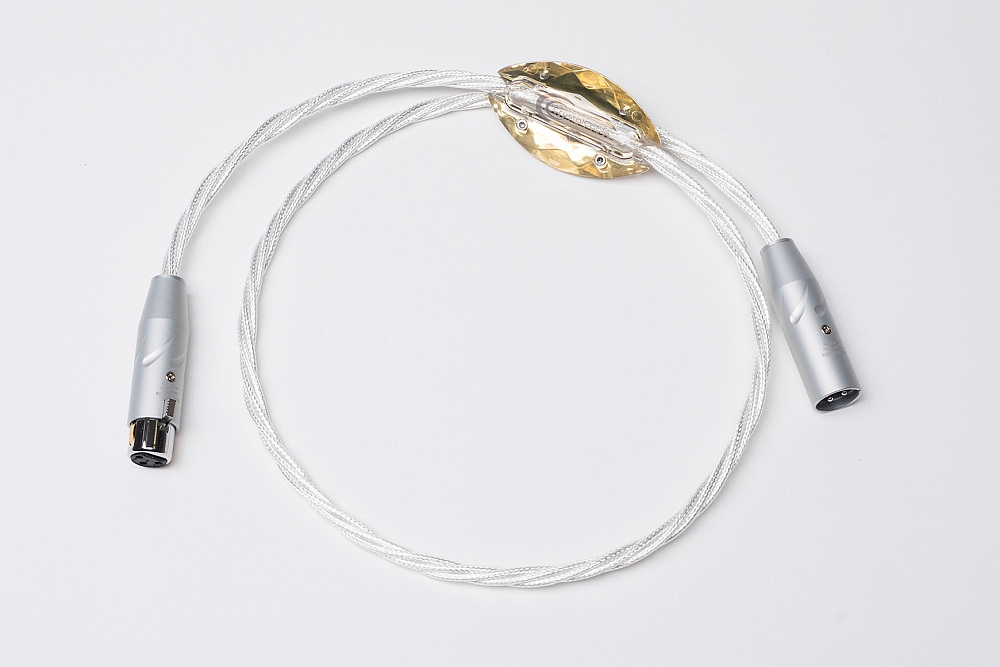 If you've read my reviews you'd know that one of the many albums I use for testing a number of aspects of a component's or system's performance in the areas of tone and separation in particular, is Curandero's Aras, especially the "Segue" and "Flirtatious" tracks. While not an 'audiophile' recording as such, the engineers managed to beautifully capture the recording venue's ambience and the instruments Miguel Espinoza and Ty Burhoe so competently master. The way that FD puts in relief the percussion, guitars, the multiple vocals and finger snaps is remarkable. Without effort and in a most natural way, you can hear each discreet instrument strand while also being able to just immerse yourself in the experience – you can turn off analysis and just enjoy.
Auditioning Opeth's "Windowpane" from the Damnation album (used both CD and FLAC files via Roon) FDs revealed yet another aspect which immediately made me stand-up and notice. The album is superbly recorded and the track has a mellow, almost sorrowful, feel combined with short passages which let fly. The FD facilitate enormous dynamic contrast and I especially enjoyed playing the system loudly while bathing in the tremendous power. Just spin – or stream – Rage Against the Machine's self-titled release and wait to be assaulted with phenomenal bass tightness and explosive dynamic contrasts. And that carries across to large orchestral works where Puccini's Madama Butterfly (the classic Decca with Karajan conducting the Vienna Philharmonic), for example, was almost overwhelming in its energised drama and vibrant vocal extension.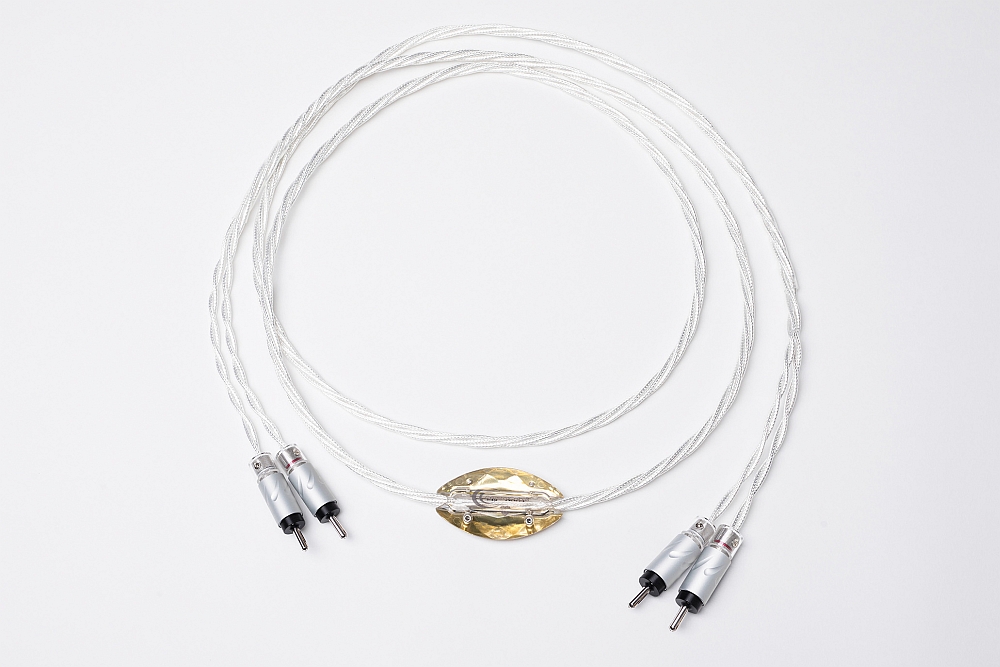 The qualities I mention above are taken a small step further by introducing the speaker cable into the mix. It does make the sound a tad forward (but superbly animated, dynamically, and nuanced in micro-detail), and this characteristic of the presentation will become more important in terms of system matching. The FDs demand a neutral system. If yours is somewhat forward, or has a hint of brilliance then the combo's neutrality will easily demonstrate those aspects – FDs hold nothing back. A reticent or syrupy-warm system will gain a zest for life and musical vigour. Given a neutral system, Future Dreams will fulfil your sonic desires with the complete and honest information in your sources' pits, grooves or bits.
Harmonic content and its relationship with tonality is also extremely well-handled by the FDs. The tonal colours and textures of Andrés Segovia's guitar (from The Art of Andrés Segovia live performance CD), his gentle plucks and picks, the vibration of the strings and their inter-relationship with the handling mechanics, the mannerisms of the musician's technique, are expertly rendered and communicated via the FDs in my system context.
The articulation, dynamic and transient responsiveness of your system via Future Dream cables will surprise you. Given a fast amplifier (slew rate and damping factor) and nimble speakers (good domes, electrostats, ribbons, lightweight diaphragm cones, etc.) an FD-tied system will approach real instruments in a room by just that one step closer where every small step helps… true musical 'live' reproduction is impossible even at our highest of high-end audio as it currently stands (and for the foreseeable future too).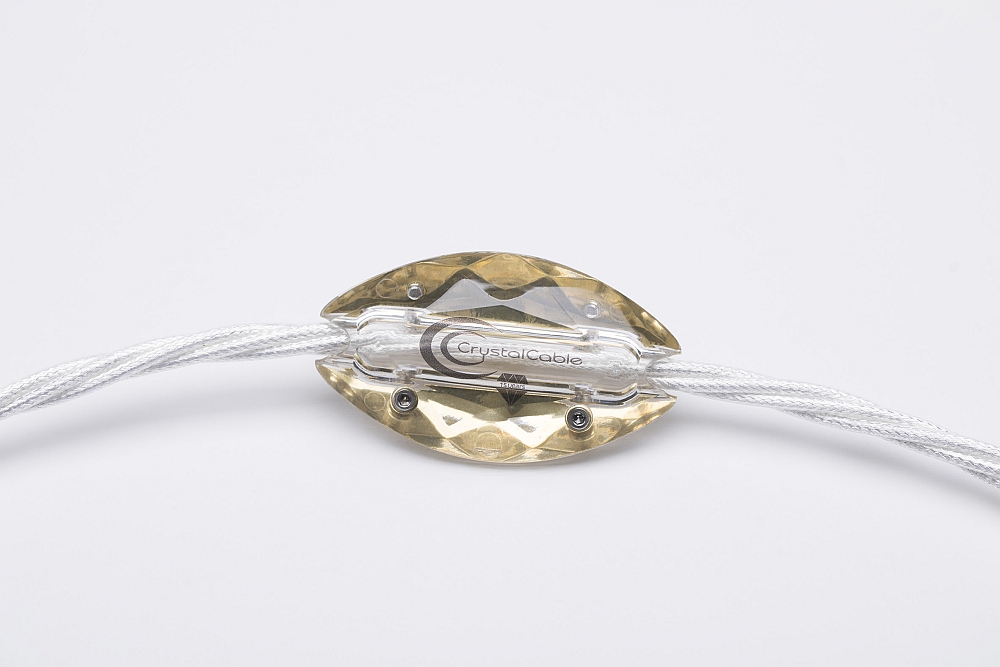 The Future Dream cables are all about communication. They are conduits to the system's reproduction potential and, therefore, convey the music's message to its most accurate verisimilitude. You'll get a clearer picture in to your system's true nature more intimately and more precisely than ever before…
Conclusion
Crystal Cable's Future Dream products are in the very upper echelons of the audio cable price hierarchy. To show, for the considerable investment, you are offered the very best construction, first-rate connector quality, expertise in metallurgy combined with advanced materials and, most importantly, superbly neutral, detailed and articulate sound.
While Crystal Cable has always surfed the toppy waters of the high-end, the company does offer affordable fare which benefits from some of the technologies and metallurgy know-how applied to the company's upper models. As a top-shelf product, the Future Dream expands Crystal Cable's reach into the upper brackets, celebrates an important milestone for the company and embraces the opportunity to give back to the community by nurturing nascent young talent. That is a meaningful investment and a vision of purity and musical truth.
… Edgar Kramer
This email address is being protected from spambots. You need JavaScript enabled to view it.
Associated Equipment
Crystal Cable Future Dream Cables
Price: 1m Balanced/Unbalanced Interconnect Cable AU$12,500, 2m Speaker Cable AU$25,000
Warranty: Lifetime
NOTE: Donations to Leerorkest can be made here: www.crystalcable.com/futuredreamfundraising/
Australian Distributor: Absolute Hi End
+61 488 777 999
www.absolutehiend.com
Crystal Cable
Nieuwe Stationsstraat
6811 KS Arnhem
The Netherlands
+31 026 3539040
www.crystalcable.com