McIntosh Laboratory's PS2K is a reference level subwoofer with multiple low-frequency transducers and is destined to mate with some of the world's best loudspeaker systems.
The PS2K is a vertically-styled powered subwoofer system featuring high quality drivers teamed with a high power amplifier featuring many of McIntosh Laboratory's highly evolved amplification technologies. The PS2K's vertical driver array features four 330 mm (13 inches) high power, long travel woofers with massive motor systems. The woofers are a low-distortion design which implements McIntosh Laboratory's proprietary 'Low Distortion High Performance (LD/HP) Magnetic Circuit' which also serves to augments output via increased efficiency. The drivers' cone is produced from an arrangement of multiple layers of carbon fibre. The cone's multi-layer construction, and its attachment to the large voice coil, is said to provide an extremely stiff, yet light diaphragm arrangement with controlled flexing under long-throw usage.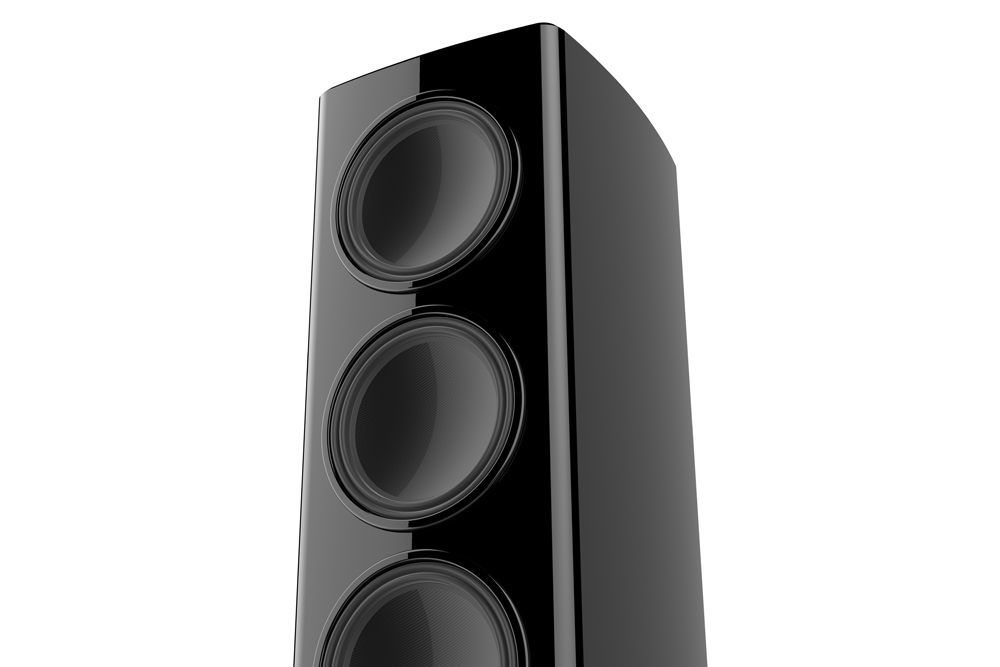 Said power is provided by a bespoke and specifically "calibrated" Class-D amplification grouping which employs four 500 watts amplifiers for a system total of 2000 watts. The in-built amplification offers McIntosh Laboratory's proprietary technologies such as 'Power Guard' clipping/distortion protection and 'Sentry Monitor' which disengages the amplifier's output without a fuse in order to prevent catastrophic amplifier and driver damage. Sentry Monitor resets itself automatically once normal operating conditions return. In typical McIntosh Laboratory's styling fashion, the amplification features iconic aesthetic design cues based around the classic blue metering system and green gothic-type company logo font.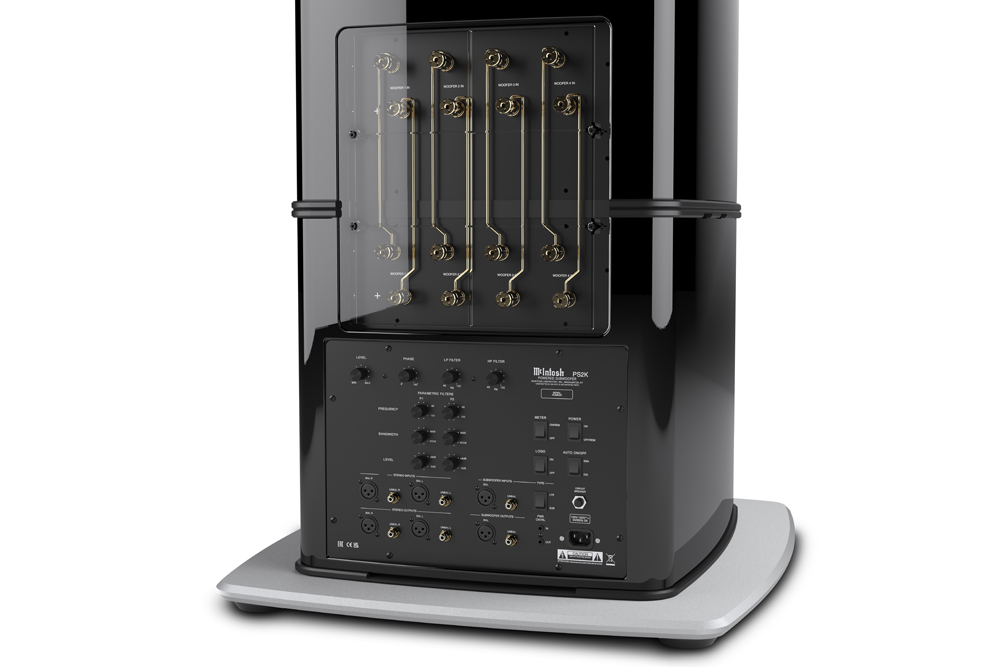 Connectivity is widely catered to, with stereo unbalanced RCA and balanced XLR inputs/outputs, dedicated subwoofer inputs/outputs also via RCA and XLR (daisy-chaining available), LFE switching, 12V remote on/off control via mini-jack and more.
McIntosh Laboratory's President Charlie Randall stated, "McIntosh has always prioritized top of the line sound quality, innovation, versatility, and longevity within its products. The PS2K Powered Subwoofer is a true testament to all of the brand's core principles." Randall went on to say, "We are incredibly excited to see consumers' reactions as they transform their listening spaces with this premium subwoofer."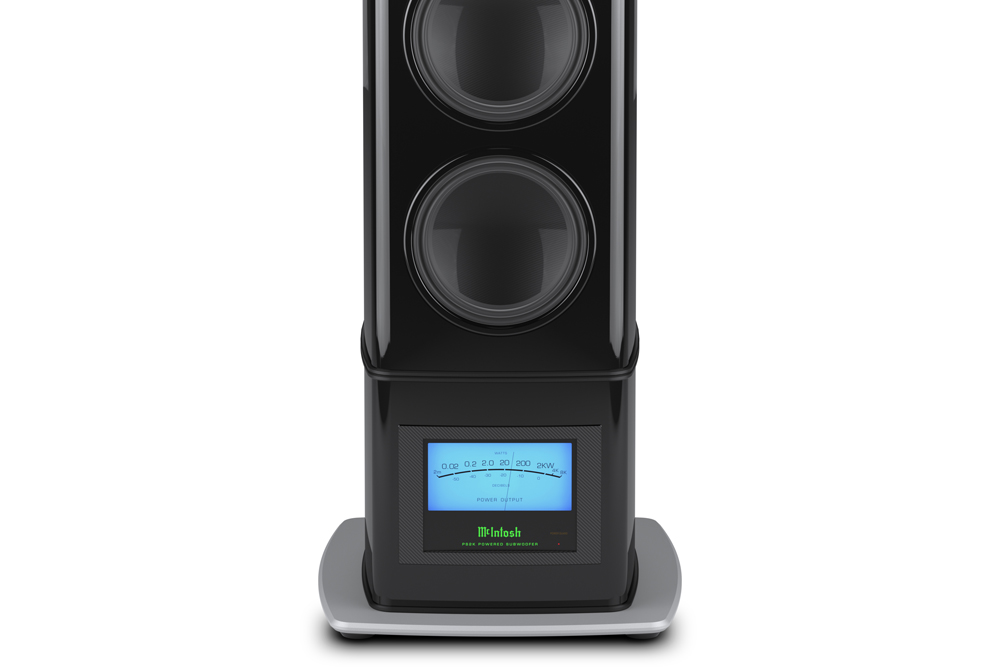 McIntosh Laboratory's new PS2K subwoofer is offered in black gloss with carbon trim and an aluminium base which accepts both floor-protecting glider feet and carpet-piercing spikes. The new subwoofer is being launched at CEDIA 2023 and is scheduled for shipping from October 2023.
McIntosh Laboratory PS2K Powered Subwoofer
Price: US$50,000 (Australian Price TBA)
Australian Distributor: Synergy Audio
+61 3 9459 7474
www.synergyaudio.com