News
Details

Written by News Editor

News Editor

Published: 26 October 2017

26 October 2017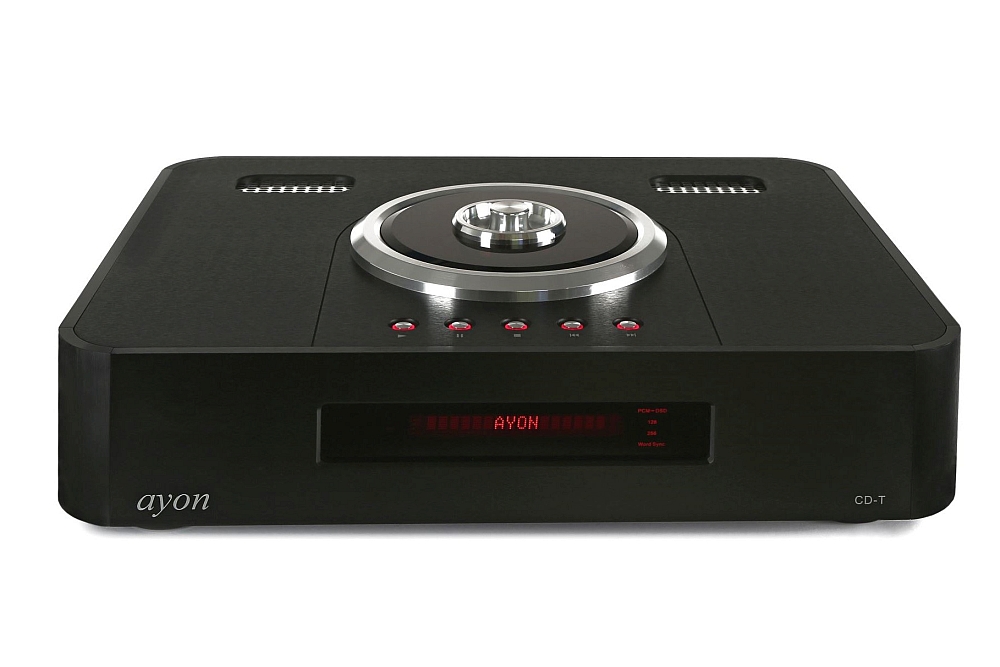 Austria's Ayon is catering to a big sector of the audio enthusiast market by releasing a dedicated CD transport, the CD-T Reference Transport, with the rationale that there are hundreds of thousands of CDs in collections around the world deserving of the best in disc playback.
To that end, Ayon has chosen the highly acclaimed Philips CD-Pro 2 CD transport mechanism – many consider it the best ever made – which has also proven itself to being one of the most reliable. The company has further improved the 'mech' by implementing improvements via the anti-vibration magnetic clamp and fine-tuned mechanism suspension system among other refinements. Further anti-resonance/vibration measures have been applied in the unit's solid high quality anodised chassis and bespoke aluminium feet. The fascia now features a new and larger display with added system information.
Ayon, who uses valves in many of its designs, told us the CD-T Mk. II implementation included, "a dual digital tube buffer with 6H14, operating in the MHz range, and of course the typical elegant and timeless Ayon chassis (weighing a solid 14kg). Special attention was paid to the new clocking system, the modified power supply, the new dual ground system and the possibility to raise the bitrate of the CD to DSD 128 by means of our optional DSD-converter module."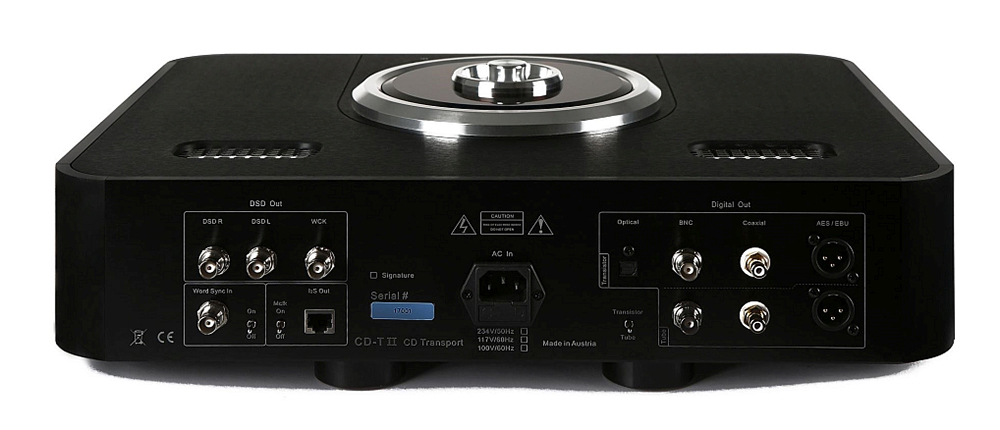 The many circuit highlights of the CD-T Mk. II include two independent R-Core transformers for the digital audio circuit and the CD mechanism, ultra-short signal path and wiring scheme, built-in AC power line filtering for extra low noise and distortion, six FET voltage regulators, a high precision clock and high quality parts and circuit components among other things. The unit is provided with a solid aluminium remote control.
Jitter has been controlled down to 1 pico-second RMS while the conversion rate for PCM is maintained at 16-bit 44.1kHz but includes DSD128 via the aforementioned optional converter DSP module. This last option gives the player the long title of CD-T Mk. II Signature Reference Transport and also features a second 6H14 valve for its buffer. Digital outputs are via AES/EBU, I2S and S/PDIF with RCA and BNC and TOSLINK optical. The Optional DSD module features a bank of BNC connectivity including word clock/sync.
Ayon offers a variety of Digital-to-Analogue Converters (DACs) which make for perfect partnerships with the new transport. The Ayon CD-T Reference CD Transport is distributed by Absolute Hi End and available around the country via established dealers.
Australian Distributor: Absolute Hi End
+61 488 777 999
www.absolutehiend.com
Price: AU$9900 and AU$1800 for the optional DSD module