Linn's forceful statement in modern top-tier loudspeaker design, exhibiting state-of-the-art technologies and advanced driver engineering, is manifested in the new 360 line of high-technology loudspeakers.
An extremely well-attended event at premium audio store Audio Connection served as the Sydney launchpad for Linn's new advanced and beautifully styled 360 line of flagship loudspeakers. The model on show, the 360 Passive with Aktiv Bass (PWAB), was presented by Linn's Business Development Manager Michael O'Rourke and Audio Connection's Nigel Ng.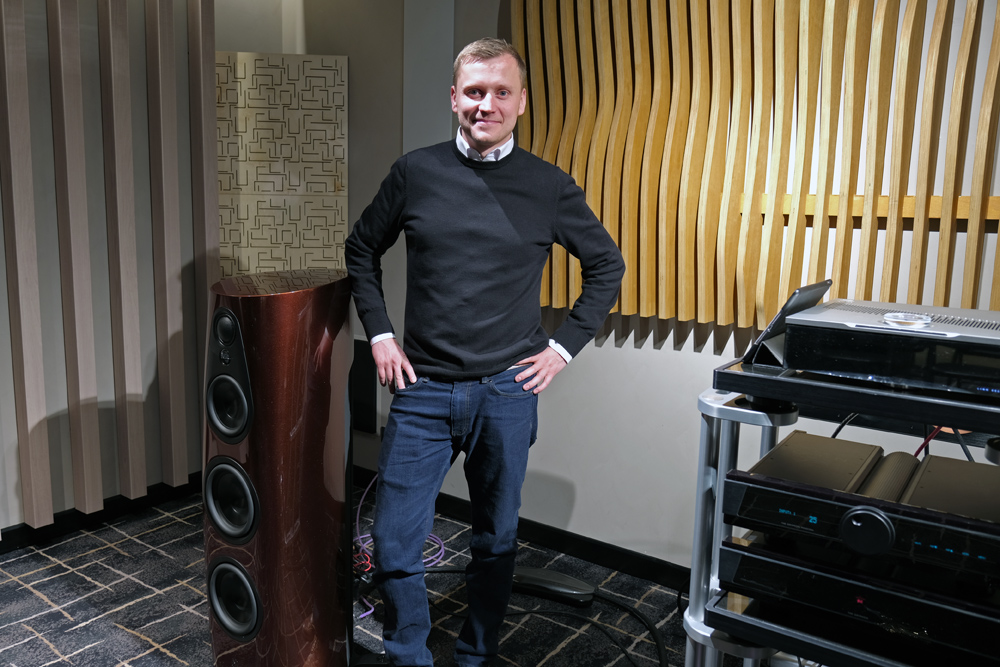 Linn's Business Development Manager Michael O'Rourke
The Linn event was a tad different than most… in a good way. Being a Scottish company, it made sense to team up with Platinum Cask, importer of a wide variety of fine whisky. This provided the opportunity to sample some superb examples of the Scottish export, a 'liquid amber' beverage of their own. Company CTO and fellow Scot Barry Johnston (recently appointed SoundStage! Australia Senior Reviewer) guided attendees through a birlinn journey (pun intended) across the amber seas of several whisky varieties from Platinum Cask's Olympian range, each with its own mix of flavours and complexity.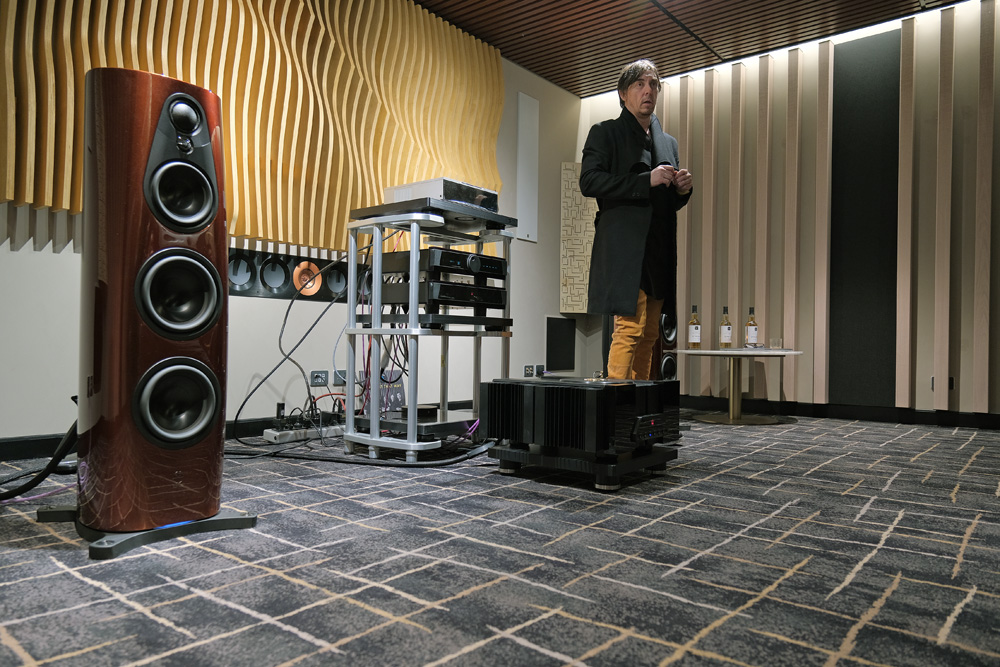 Platinum Cask's CTO Barry Johnston
Each sampling was, somewhat loosely, tied in with O'Rourke's selection of music auditioned through an outstanding system comprising Linn's Klimax DSM, Gryphon Audio Pandora preamplifier and Antileon EVO power amplifier driving semi-active 360 speakers (internal amplification handling the bass drivers only). Cabling was via a mix of Nordost and Transparent Cable.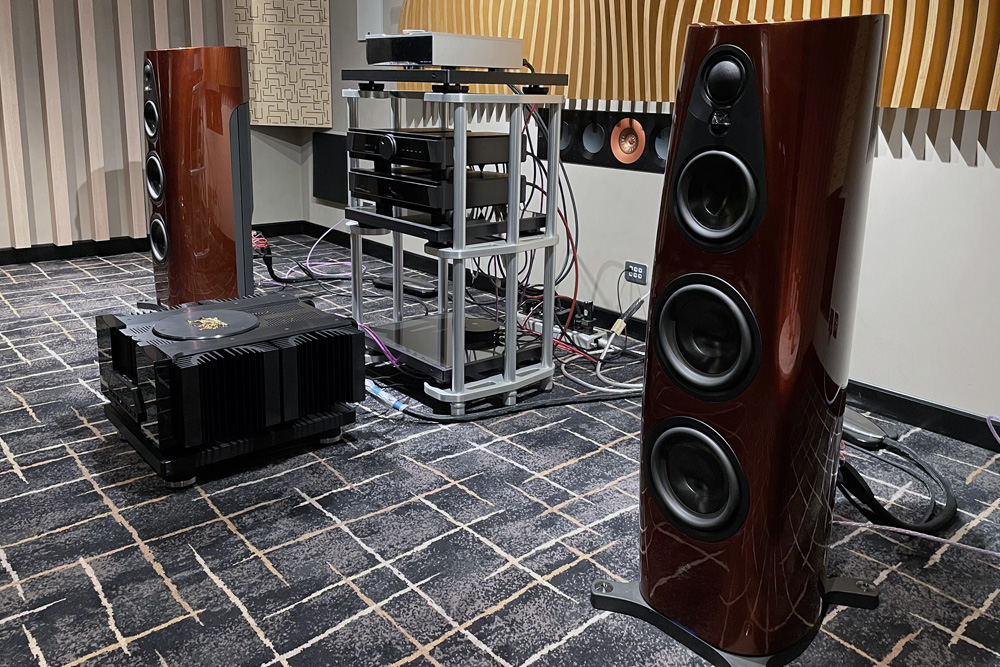 The new 360 is somewhat of a tour-de-force in terms of engineering. Available in either semi-active, termed '360 Passive with Aktiv Bass' (PWAB) and in a fully active version referred to as '360 Exakt Integrated', the new flagship features all-new drivers, cabinet/enclosure architecture and bespoke electronics. As we mentioned to O'Rourke on the night, just superficially examining the 360, with its curved and contoured cabinet, the proximity of its tweeter, midrange and upper bass drivers within the '360 Array' module, the waveguide and the machined 'arcs' around them would preface superb spatial capabilities. Indeed, that was evidenced on the night.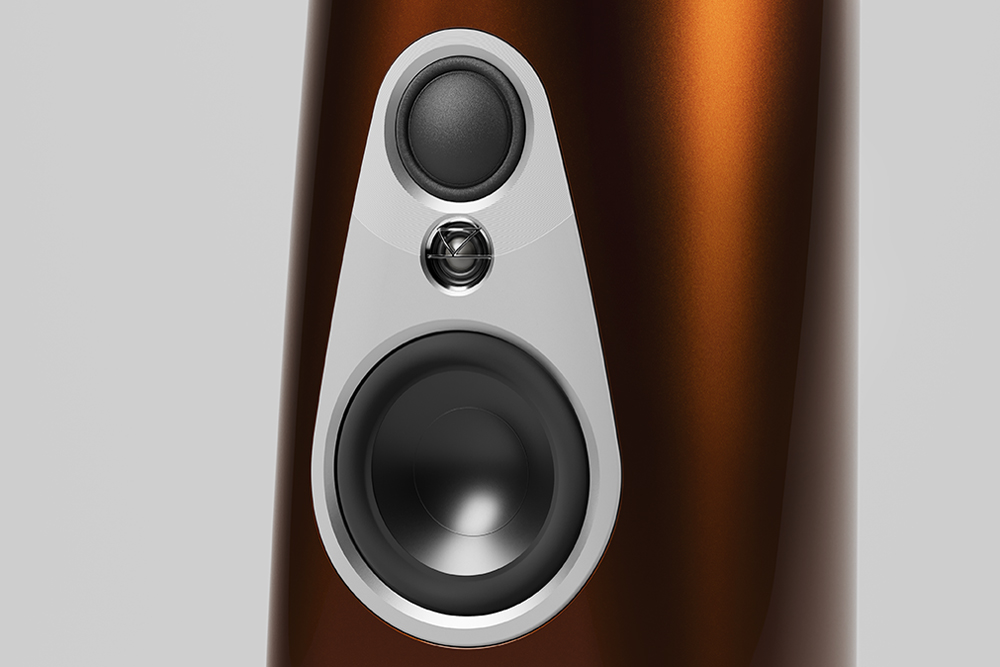 First, a quick description of the 360's outstanding features set. Based on a 4-way configuration and with the mandate to reduce all-manner of distortions and colourations to the absolute minimum, the all-new drivers comprise of a 19 mm beryllium dome tweeter, a NASA-inspired 64 mm "thin-ply woven carbon" midrange dome, a 190 mm aluminium/magnesium upper bass driver followed by two 220 mm low frequency/long throw aluminium cone transducers.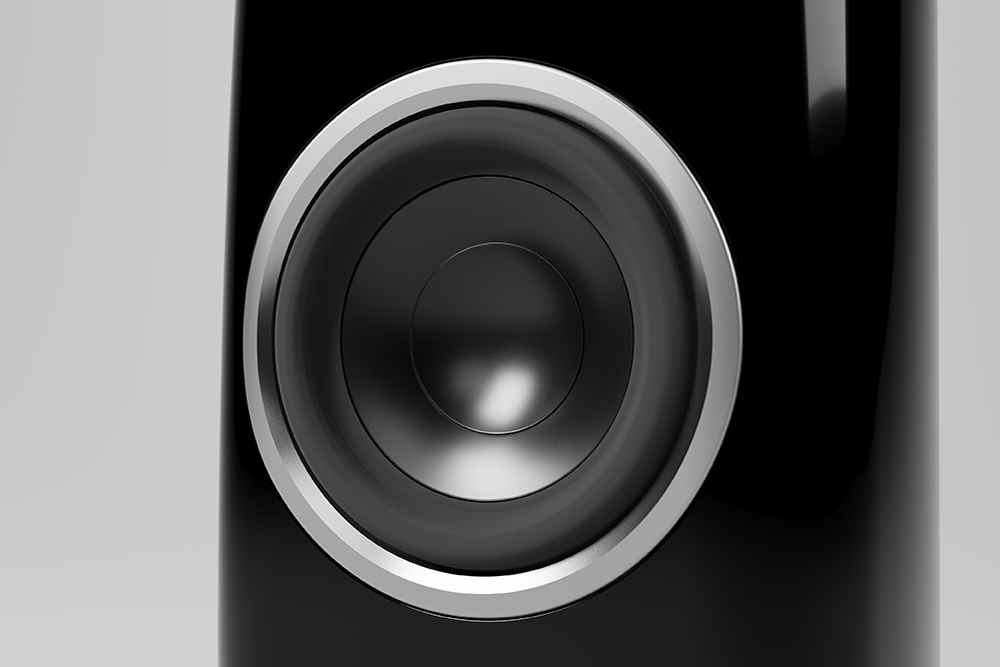 Linn's Exakt technology is incorporated in the fully-active version which encompasses digital crossover, Space Optimisation+, Class-A/B Adaptive Bias Control, Organik and Power DAC Technologies and more. 360 Passive with Aktiv Bass employs Power DAC Technology via its low-frequency drivers and can also reap the benefits of Exakt via the Exaktbox external component add-on. Room Correction is available for PWAB via one of Linn's Network Music Players.
The cabinet has been teardrop-shaped and formed with multiple materials and non-resonant glue layers while the drivers have been decoupled from the cabinet proper via specific isolation-type compounds. The curvature of the cabinet has been engineered in mind with dispersion properties around the drivers while the enclosure's tapered rear is designed to control internal standing waves emanating from the drivers' rear surfaces. O'Rourke expanded further on the topic, "around each driver position, the cabinet has been radiused specifically to allow the sound to emanate from the speaker without obstruction to create an unbelievably wide soundstage. Audibly invisible and visibly remarkable I think applies when you see and hear the 360 speakers."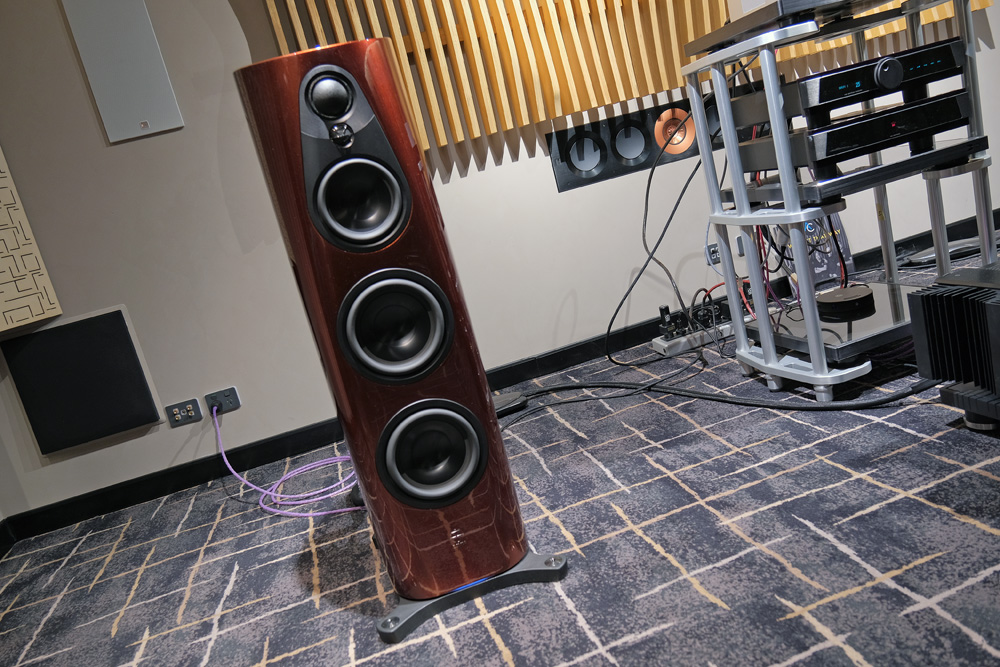 There was an undeniable clarity and sonic spaciousness to the music O'Rourke spun on the night. A walk to the extreme left of the LHS speaker showed the profound soundfield powers of 360 off-axis. Indeed, almost 360 in terms of dispersion, this writer heard a far more cohesive soundstage – most definitely not just left speaker sound – than any other speaker when in that extreme off-axis position. Remarkable.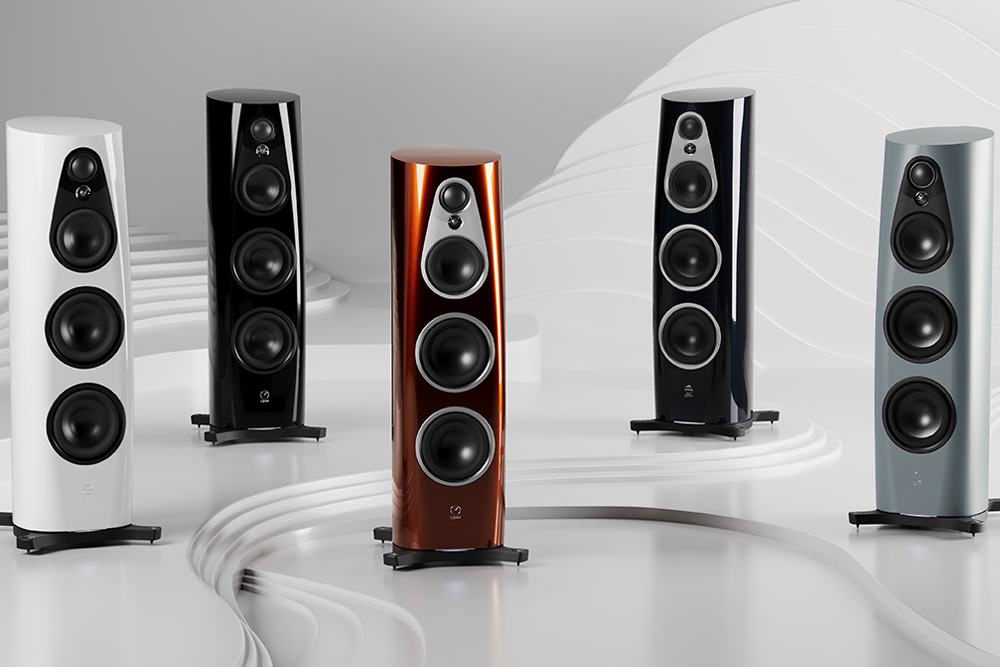 Linn's 360 loudspeakers were presented in the extraordinarily beautiful 'Single Malt' finish which is part of 'The Glasgow Collection' and includes 'Clyde Built' and 'Linn Heritage' colours. 'The Classic Collection' includes Piano Black and Alpine White tones.
We look forward to reviewing the Linn 360 speakers at SoundStage! Australia soon.
Linn 360 Loudspeakers
Price: AU$99,995 Passive with Aktiv Bass, AU$159,995 for Exakt Integrated
Australian Distributor: Advance Audio Australia
+61 2 9561 0799
www.advanceaudio.com.au
Platinum Cask
+61 (0) 431 821 238
E: This email address is being protected from spambots. You need JavaScript enabled to view it.