Announced by Monitor Audio very recently in the UK, the new Anthra subwoofer line is slated for arrival to Australian shores in September 2023.
The new Anthra line features a trio of compact, yet high-powered/high output subwoofers. The line's entry point is the Anthra W10 which, as the name implies, offers a 10 inch (250 mm) driver mated to a 425 watts Class-D amplifier. The W10 is followed by the W12 (12 inch/300 mm driver) which handles its driver via a more powerful 900 watts amplifier. The Anthra line is crowned by the W15, a massively powerful subwoofer featuring a 15 inch (380 mm) driver powered by a 1400 watts Class-D amplifier. Monitor Audio states the amplifier power figures are RMS, so these are truly high-powered designs.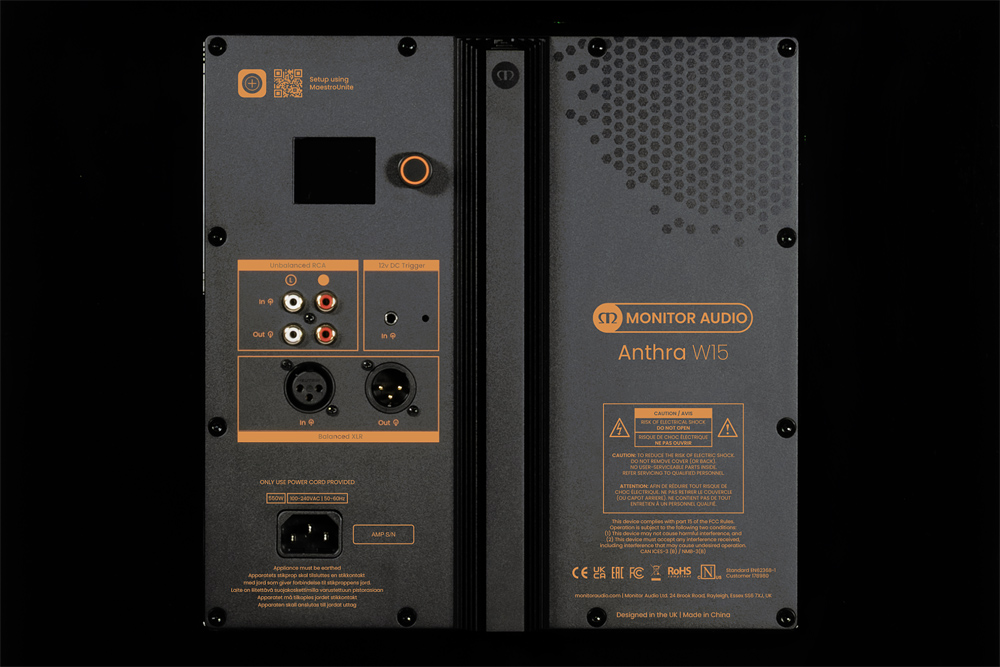 Connectivity on the rear panel includes two sets of RCA inputs and outputs (LFE on left socket) and a set of input and output XLRs, with the outputs, of course, allowing for daisy chaining multiple subwoofers. There's a 12V trigger via mini-jack and an IEC socket. The volume controller also serves as a menu navigation and command input activator/dial and is mated to a small 2 inch full-colour LCD display alongside it.
The bespoke Anthra drivers are proprietary designs and have been engineered for superb low-frequency performance in both stereo and home theatre contexts. Monitor Audio has employed its long-running 'Ceramic-Coated Aluminium Magnesium' (C-CAM) cone technology which provides exceptional rigidity and low mass. 'Rigid Surface Technology II' (RST II) again, aims for ultra-rigidity and is designed to prevent the driver cone from excursion distortion and mechanical flexing. The massive motor systems feature dual layer long voice coils wound with copper-coated aluminium wire (CCAW).
The Anthra subwoofers have been constructed with inert cabinets sporting up to 36 mm external panel thickness while the internal cabinet walls are said to be 19 mm thick. In addition, there's an extensive internal bracing system.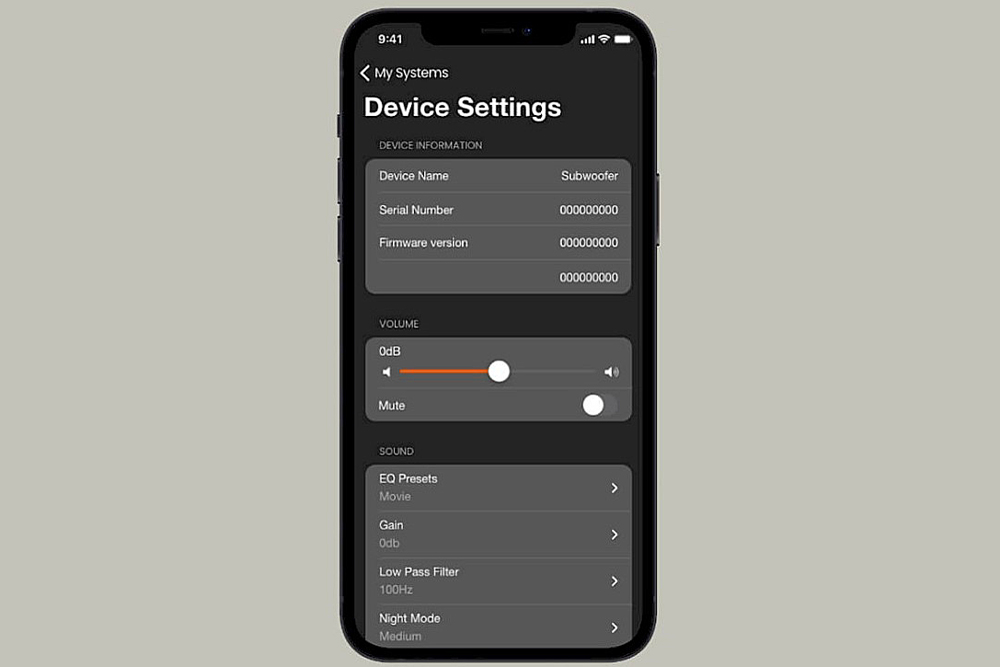 Monitor Audio has provided the dedicated 'MaestroUnite' app allowing full control of the subwoofers' various functions and settings, including several EQ presets, low-pass filter settings, gain control and much more. The app can transmit settings across multiple subwoofers simultaneously.
Monitor Audio told SoundStage! Australia, "each of the three models has been engineered with a focus on musicality and control, and through the expert application of sound acoustic knowledge and solid design principles, the Anthra Subwoofer Series delivers devastatingly deep bass with musicality and agility."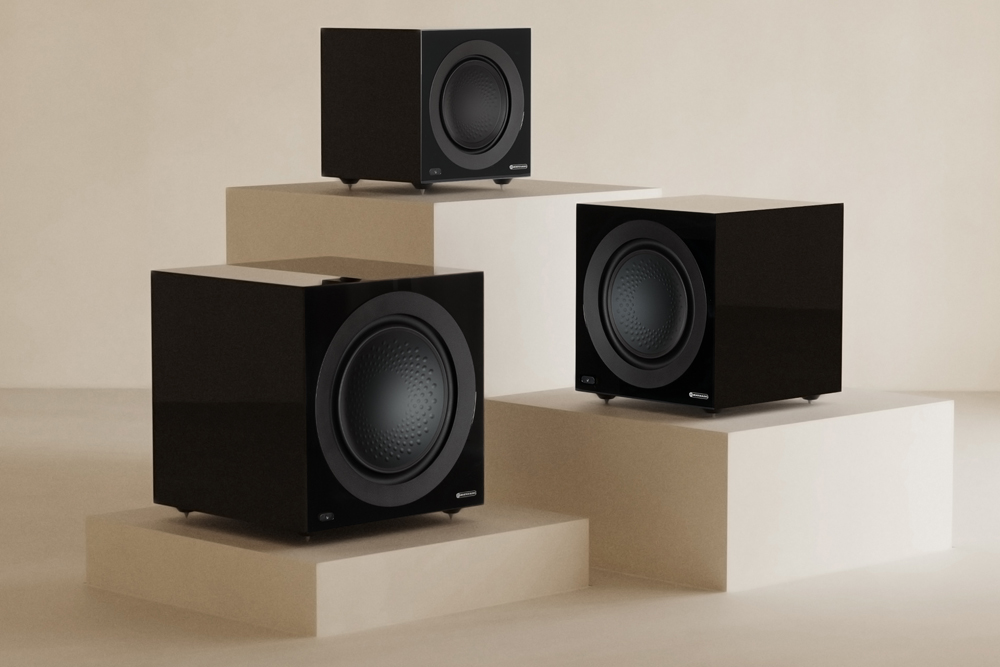 The Monitor Audio Anthra subwoofers are available in gloss black and satin white finishes and are due to land in late September 2023. Availability is via Australian importer Interdyn's established dealer network around the country.
Monitor Audio Anthra Subwoofers
Price: Anthra W10 AU$2,999, W12 AU$3,499, W15 AU$4,599
Australian Distributor: Interdyn
+61 3 9426 3600
www.interdyn.com.au