Now in flagship Signature versions, Bowers & Wilkins has upgraded the 800 series entry level 805 D4 and the tour-de-force 801 D4 with a number of technical refinements and an all-new luxurious gloss finish.
The new 805 D4 Signature and 801 D4 Signature are not only the recipients of the 'Signature' moniker (itself a branding B&W applies to very special models) and its associated special finish, but the new models also receive a number of bespoke engineering and component enhancements said to provide improved performance. Of note, SoundStage! was at a pre-launch preview event in California where Doug Schneider also conducted A/B comparisons between the standard and Signature versions (read the story here).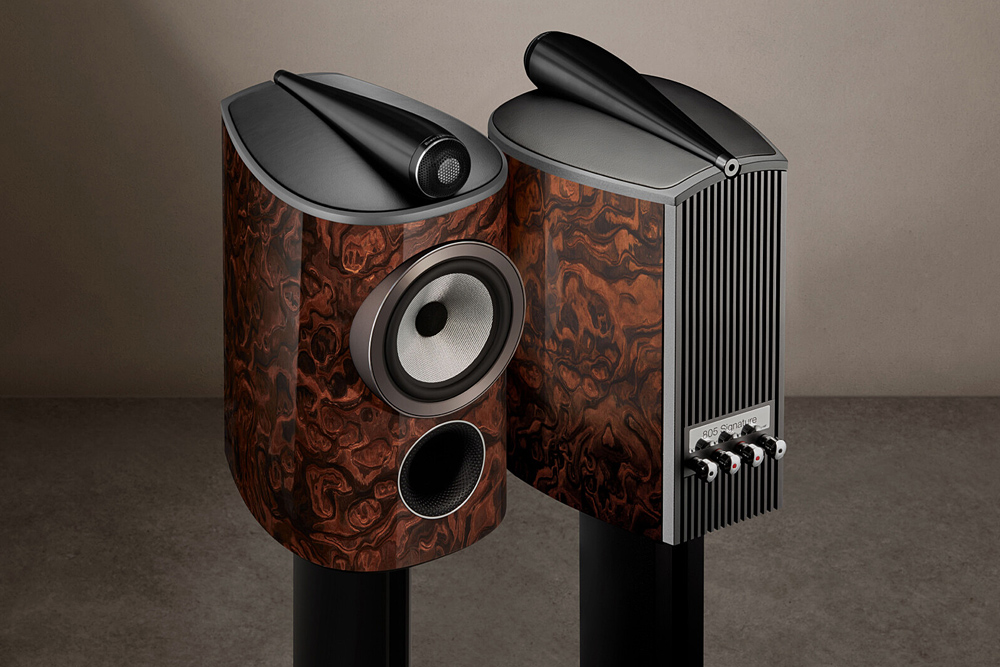 For starters, the 801 D4 Signature's world-class Diamond tweeter and Continuum FST midrange drivers are now augmented by a more powerful and improved magnet motor applied to each of the twin 250mm Aerofoil diaphragm low-frequency transducers. Further, the 801 D4 Signature receives an improved aluminium top plate below the Turbine Head midrange 'pod'. The new plate features a ribbed construction, or as the company refers to as "optimised skeletal structure", which is filled with damping material in specific locations in order to further control vibrational and resonance distortions. Bowers & Wilkins claims the top plate architecture has improved the midrange performance in terms of "transparency and openness".
The 801 D4 Signature also receives a new reflex port design which employs cast aluminium for a much stiffer architecture while also reducing port noise, or 'chuffing'. The claim is a cleaner, more accurately reproduced low-frequencies. Other important upgrades include enhanced components in the re-tweaked crossover design, which includes upgraded bypass capacitors, and an FEA (Finite Element Analysis) redesign for the tweeter's mesh protector said to improve high-frequency performance.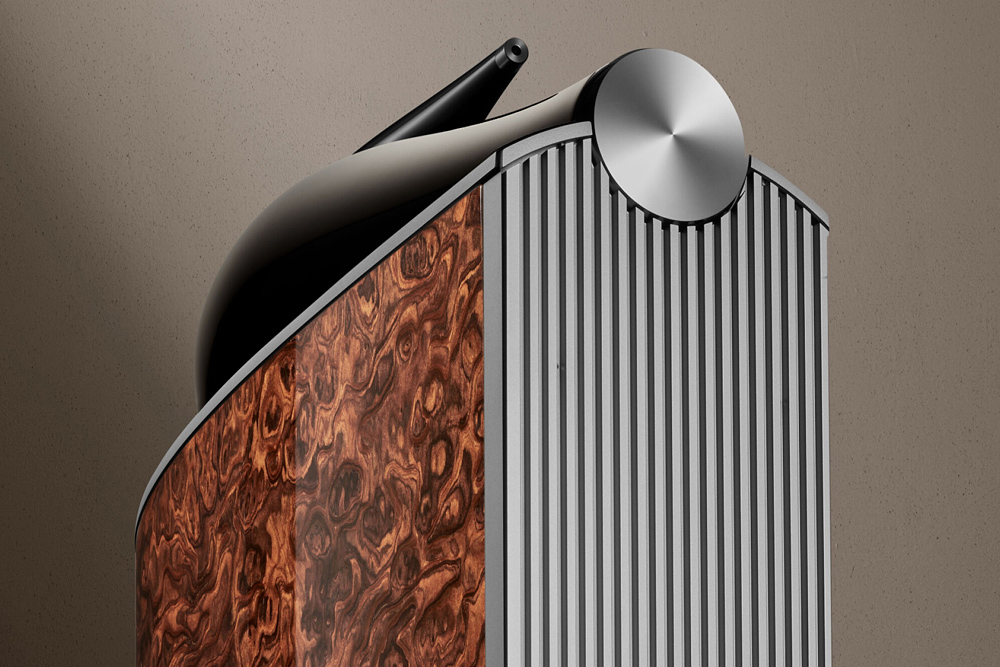 Bowers & Wilkins has also bestowed many of the above improvements in the 805 D4 Signature. In fact, the company states the 805 D4 Signature is its "highest performance standmount ever". The same FEA-designed tweeter-protecting grille type is applied while the new standmount also receives crossover topology and component enhancements. In addition, the 165mm mid-bass driver now features an improved magnet motor system for more powerful bass reproduction and improved midrange clarity. The 805 D4 Signature also gets a revised top plate architecture resulting in noise and vibrational reductions.
The new Signature versions receive exclusive finishes of the highest quality. A 'Midnight Blue Metallic' finish, as used in the classic Nautilus, is applied with 11 coats of paint and lacquer in a multi-stage process of curing and polishing. The top plate's 'Leather by Connolly' lining is applied in a matching blue tone.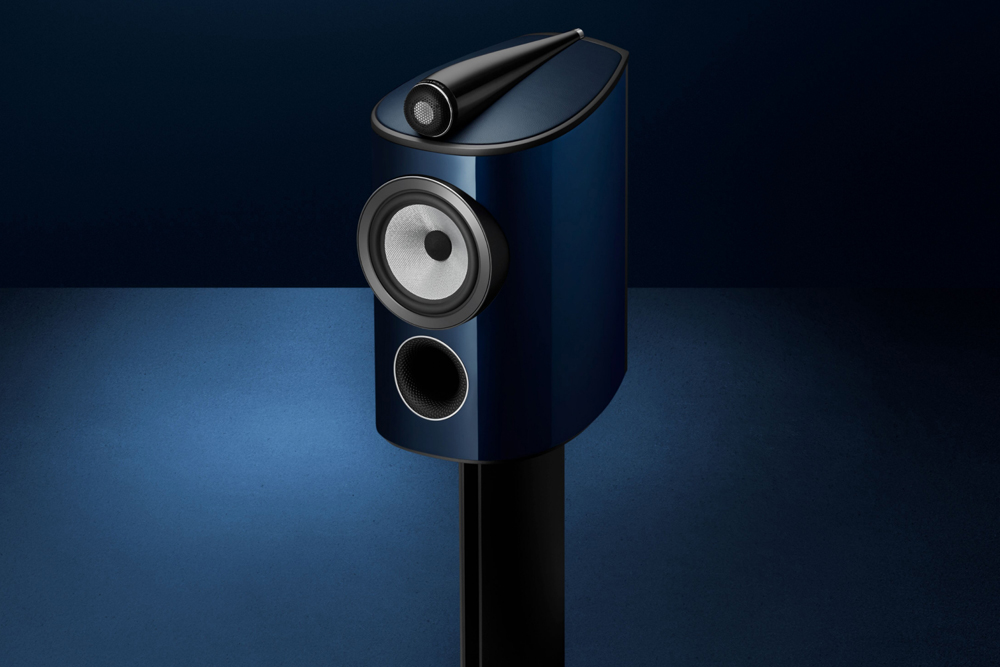 A second more traditional finish in 'California Burl Gloss' is also available for the two Signature models. The sustainable wood veneer is sourced from Italian specialist ALPI and it features remarkable grain and pattern quality providing stunning visual impact. The overall quality of this wood veneering is enhanced by over 14 coats of lacquer and multiple polishing stages. California Burl Gloss is matched with black 'Leather by Connolly' top plate trimming.
Brand President of Bowers & Wilkins Dave Sheen stated, "800 Series Signature represents the coming together of everyone across the Bowers & Wilkins brand, from our colleagues in manufacturing to our world-class engineering teams in R&D, to produce the very best loudspeakers that we have ever made. I'm incredibly proud of the collective effort that has gone into producing the new 800 Series Signature models and I can't wait to hear what both reviewers and our customers make of them."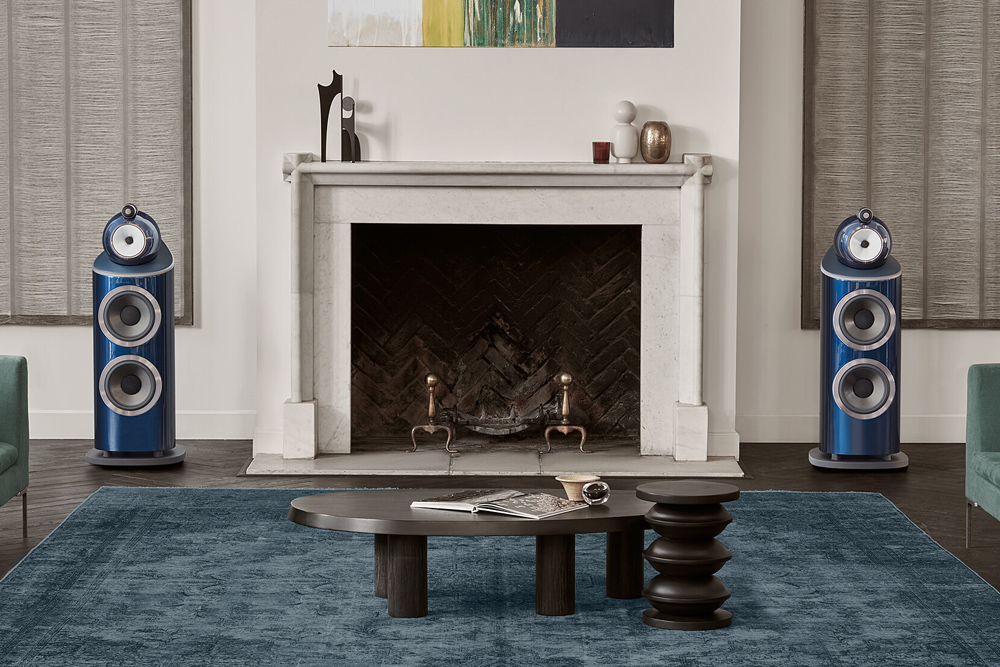 The new Bowers & Wilkins 801 D4 Signature and 805 D4 Signature are for imminent arrival in the country and will be available via select audio specialist dealers around the country.
Bowers & Wilkins 801 D4 Signature & 805 D4 Signature
Price: AU$79,900 and AU$19,900
Australian Distributor: Masimo Consumer
+61 2 9196 8990
www.bowerswilkins.com/en-au