French loudspeaker design house Apertura Audio's product lines will now be available in Australia via luxury audio distributor Pure Music Group.
Apertura Audio loudspeakers are designed and built in Western France by renowned acoustics engineer Christian Yvon and a team of select craftspeople. Prior to Apertura Audio, Yvon had designed speakers for Sonus faber, Focal and other brands. In the late 1970s, at über high-end brand Goldmund, he was responsible for several of the company's designs including the highly regarded Apologue and Epilogue speakers. Further, Apertura Audio loudspeakers are recipients of Yvon's proprietary DRIM crossover technology which has been developed decades ago and has seen continued refinement.
Apertura Audio loudspeakers are designed with live music in mind while, on a design level, targets are resonance-free enclosures and correction of phase and impulse response errors. The entire Apertura Audio model portfolio employs high quality drivers, however, going up the range from the Armonia Evolution across the Edena Evolution, the Adamante and onto the flagship Enigma Mk II models, Christian Yvon has chosen a large format ribbon driver featuring a flat metalised polymer diaphragm.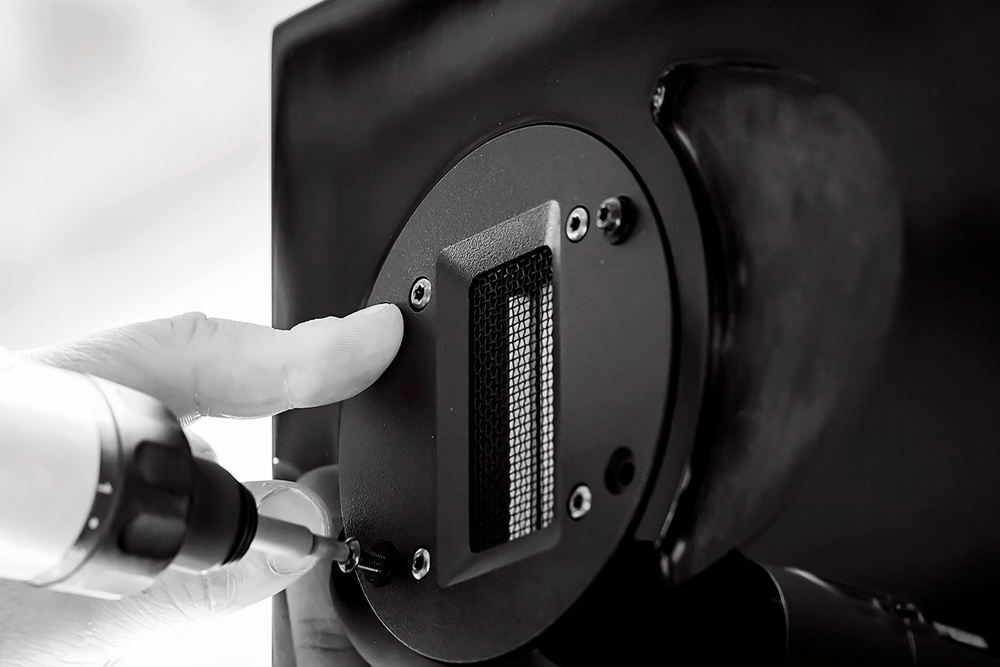 Driver technology also varies across the models, with 'isotactic matrix' midrange and bass drivers adopted over a number of models while others employ high quality paper cone drivers. Similarly, entry level models use a fabric ring radiator tweeter in lieu of the more upmarket large ribbon driver. Apertura Audio speakers also feature carefully selected high quality crossover components and large diameter OFC internal cabling.
Loudspeaker cabinets are constructed from 25 mm high grade materials and feature extensive bracing systems in order to control vibrational distortions and deleterious resonance. The enclosures are available in a number of attractive real wood veneers, with some models also offering white and black gloss.
Pure Music Group's Rom Beyerle told SoundStage! Australia, "Building small batch artisanal product with many unique features such as Apertura, at a reasonable price point is an exceptional challenge for which they should be applauded, yet once you have heard an Apertura product, an affordable price tag will be the last thing on your mind." Beyerle went on to say, "The sound is expansive and as refined, detailed and utterly enveloping as products costing many multiples."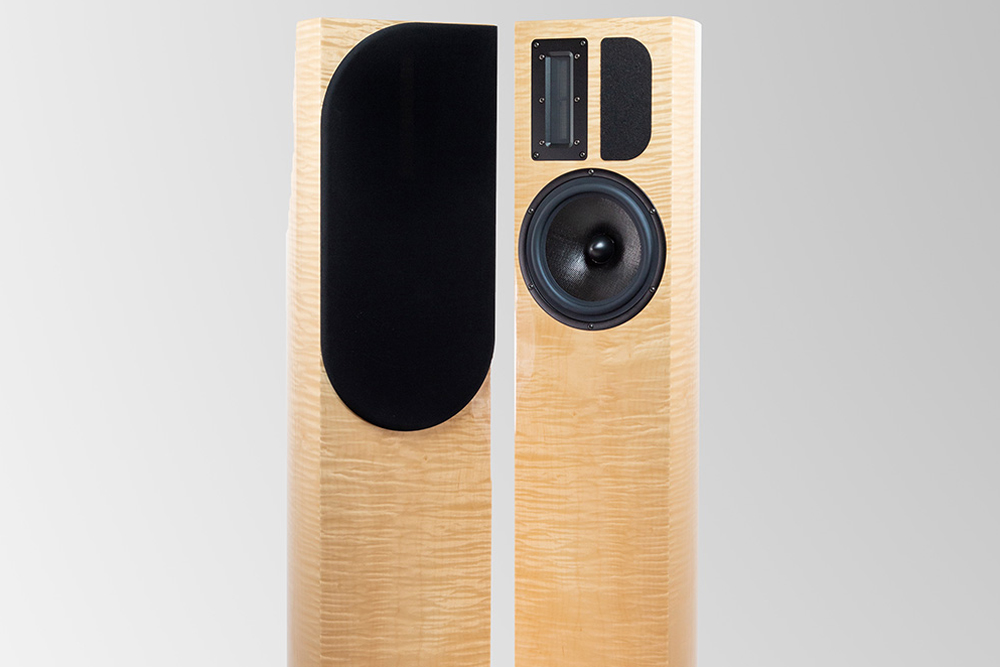 Apertura Audio loudspeakers are available in Australia via importer Pure Music Group. Pure Music Group is in the process of appointing dealers around the country.
Apertura Audio Loudspeakers
Price: Contact distributor below
Australian Distributor: Pure Music Group
+61 409 504 805
www.puremusicgroup.com