Sharing much of the company's flagship Ultima technology through its amplification circuitry, Chord Electronic's BerTTi is the newest 'Table Top'-style power amplifier.
A re-imagination of its TToby predecessor, the new BerTTi's industrial design is also a match for Chord Electronic's Hugo TT2 and stablemate Hugo M Scaler, allowing perfect visual synergy stacking or setup in a side-by-side configuration. BerTTi receives company head John Franks' pre-output stage error-correction amplification topology which was first introduced in the company's flagship Ultima line.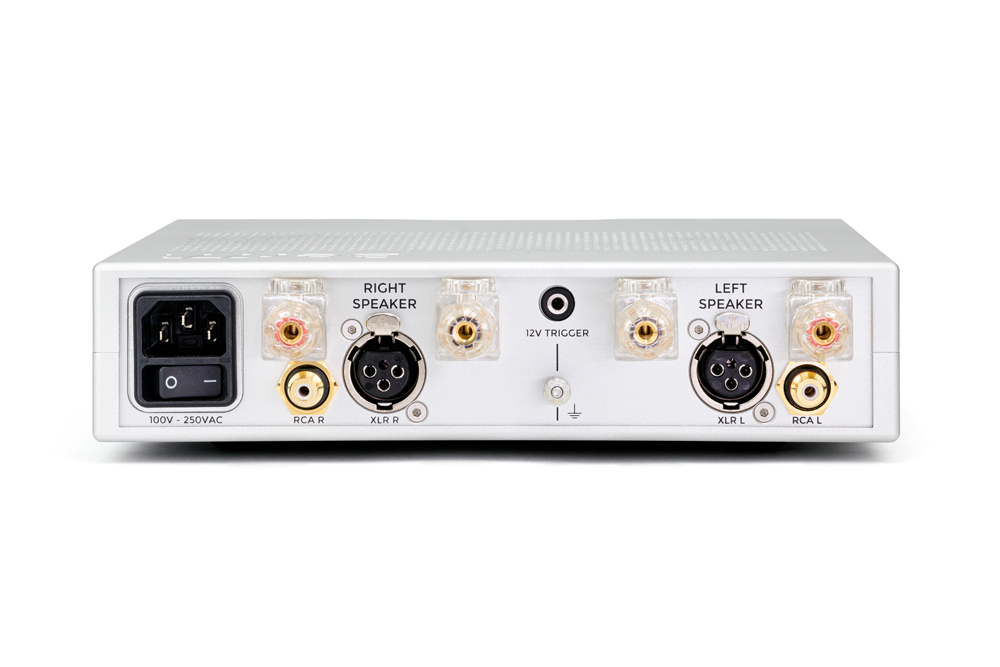 BerTTi's rear panel is simplicity itself. All that is offered – and needed – are unbalanced RCA and balanced XLR inputs, a set of high quality gold plated loudspeaker binding posts and a fuse-protected IEC receptacle. The front panel is barren, with just a single blue LED indicating operating status while a small indentation is adorned via a neatly-fastened company logo plate. On the rear of the top panel is a stylised 'BerTTi' etching. The entire chassis is precision-machined from a solid billet of aircraft-grade aluminium and colour finish options are available in a choice of 'Jett Black' or 'Argent Silver'.
Internally, the circuit design sports custom MOS-FETs which are provided with extra voltage via an additional auxiliary front-end power rail. There are two highly-tuned, modified power supplies. BerTTi is rated at 75 watts into 8 ohms. The frequency response is quoted as 5 Hz to 100 kHz +/- 0.5 dB while the Signal-to-Noise Ratio (SNR) is said to be 87dB (A-weighted). BerTTi's gain is 30dB and its input impedance is 100 kohms, making it widely compatible with a whole variety of preamplification devices (even direct DAC connectivity).
Chord Electronics' John Franks told SoundStage! Australia, "BerTTi utilises our proprietary ULTIMA technology which continuously monitors the electrical and thermal performance parameters for each of the MOS-FET power devices used within this advanced design. This additional circuitry adds an extra layer of control in the power components' topology that lowers all distortion modes when compared to ordinary high-quality amplifier designs. BerTTi can drive loudspeakers, from bookshelf types to the hardest-to-drive floorstanders without difficulty."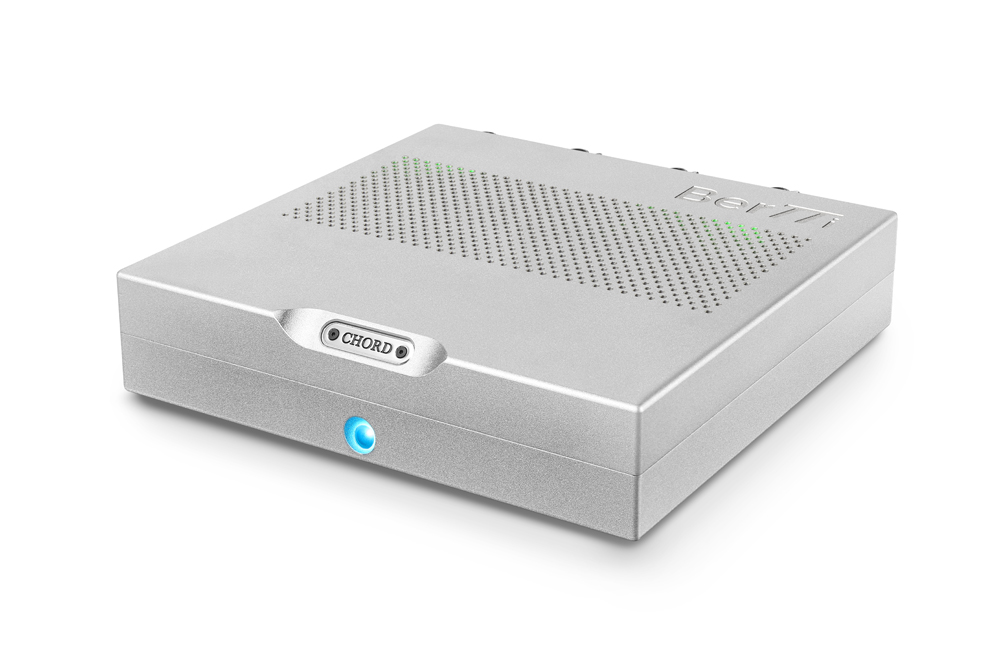 The new Chord Electronics BerTTi power amplifier will be landing in Australia on Q3 2023 and will be available for audition at importer Radiance AV's established country-wide specialist dealer network.
Chord Electronics BerTTi Power Amplifier
Price: TBA
Australian Distributor: Radiance Audio Visual
+61 (0) 2 9659 1117
www.radianceav.com.au