News
Details

Written by News Editor

News Editor

Published: 24 October 2017

24 October 2017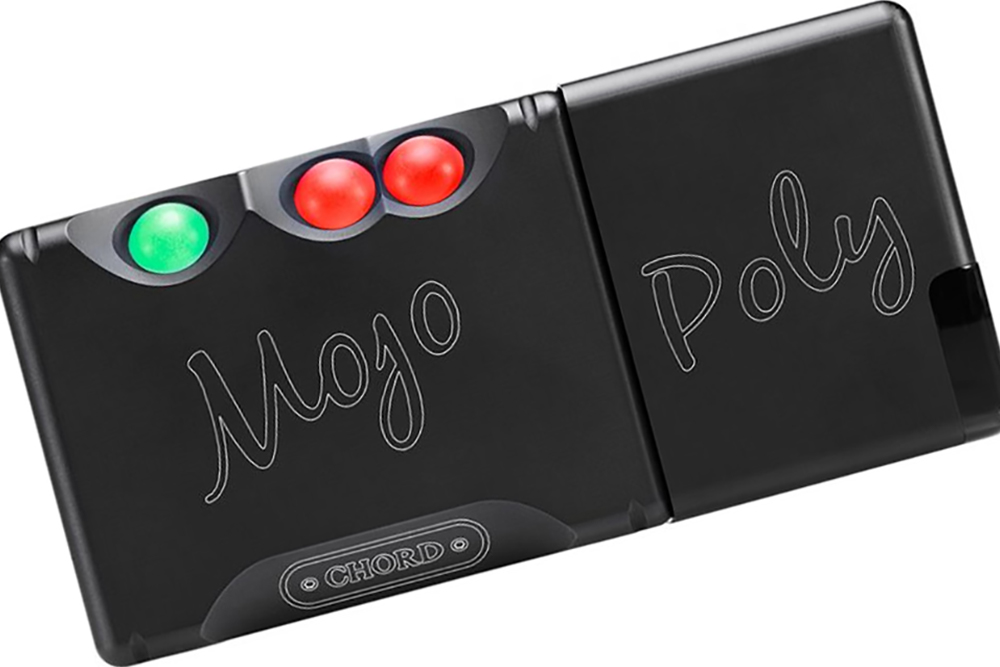 Chord Electronics is on a roll with high-tech DAC and headphone amplifiers of superb standards (see our review of the extraordinary Hugo 2 here) and now, with the new Poly, the company expands its reach to include its newest solution for smartphone devices and high quality portable audio.
The Poly is a streamer/player which, in conjunction with Chord Electronics' Mojo portable DAC and headphone amplifier, provides high quality wireless audio playback via smartphones. The small format Poly simply clips on to the Mojo's connectivity bay and only marginally extends the combined overall size and weight factor. The unit's own MicroSD card storage allows playback of content with smartphone control via Bluetooth 4.1, AirPlay and Wi-Fi at 2.4GHz (Poly can support hotspot tethering) which also allows 'over the air' firmware updates. The unit also accepts network Ethernet connectivity for stored NAS drive file access via DNLA apps and Poly is also compatible with playback via laptop or computer. Compatibility with other brand portable devices is also available.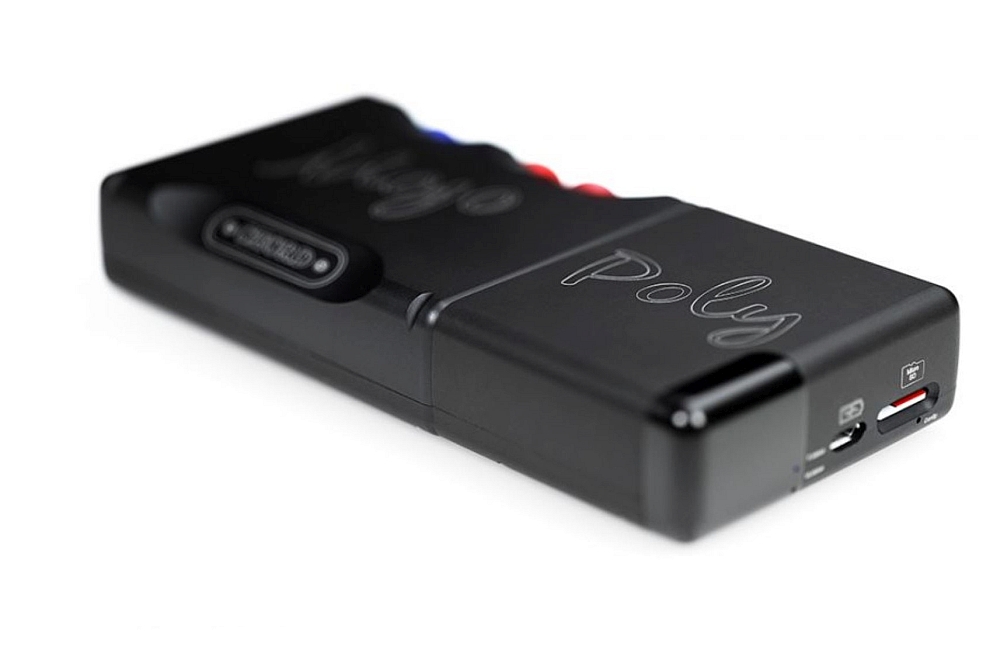 Chord Electronics claims extremely wide ranging file compatibility capabilities with WAV, FLAC, AIFF, MP3 and many more available for playback. High-resolution handling is up to 768kHz PCM sampling rates while DSD is catered for at up to DSD256 (available from SD card). Poly's built-in battery is claimed to provide more than nine hours of playback time while fast charging is available via USB port. Compatibility extends to across iOS and Android devices and Mac- and PC-based computers/laptops. The company has also announced soon-to-be-available new features such as Native Spotify, Tidal compatibility and the GoFigure dedicated app which will provide easy network and functional setup.
The Poly exhibits Chord Electronics' usual exemplary build quality with a Mojo-matching solid aluminium chassis while the on-board award-winning technologies are the product of one of the leading digital specialists in the audio industry. The Poly is designed and built in the United Kingdom.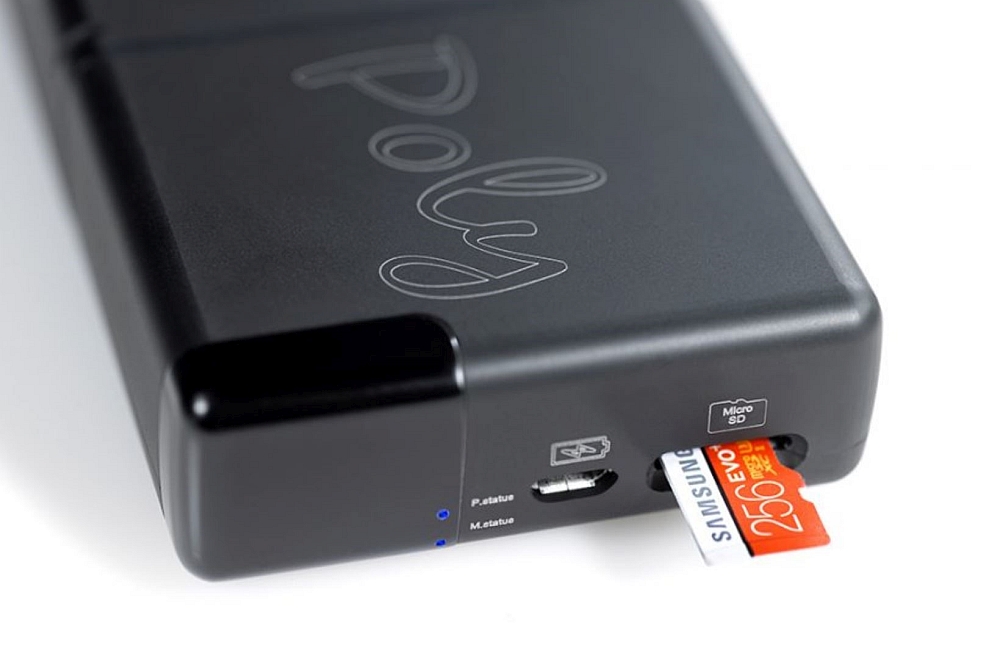 Poly's local Australian price is AU$1000. The local distributor, Radiance Audio Visual has announced an introductory pre-order limited time special offer which includes the Poly, Mojo DAC/headphone amp and a dedicated carry case for AU$1500.
Australian Distributor: Radiance Audio Visual
+61 (0) 2 9659 1117
www.radianceav.com.au
Price: AU$1000. Australian limited time pre-order offer includes Poly, Mojo and carry case for AU$1500