News
Details

Written by News Editor

News Editor

Published: 23 October 2017

23 October 2017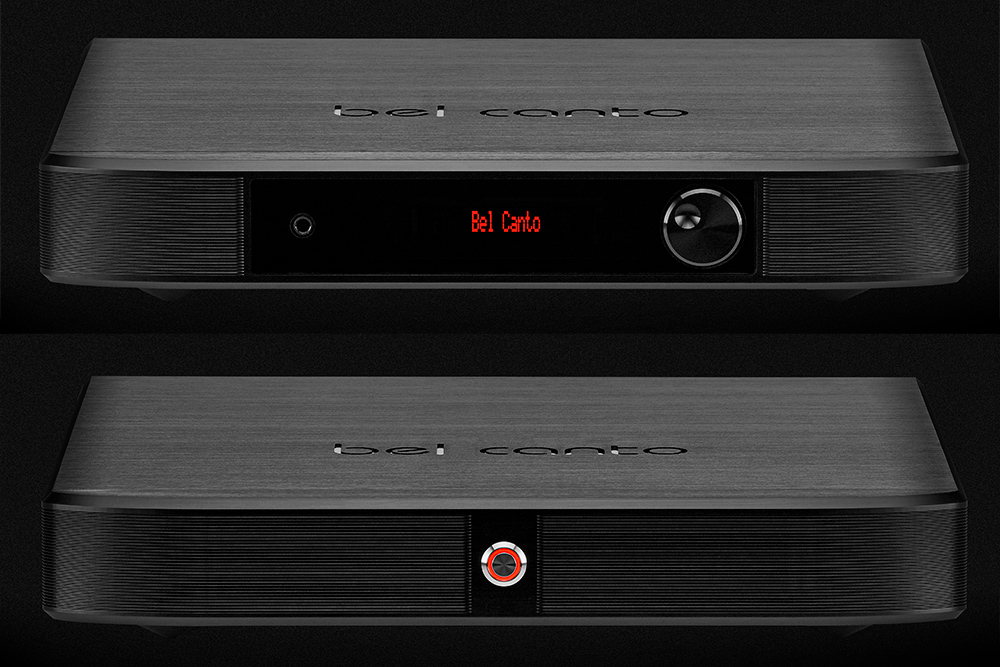 Minneapolis audio specialist Bel Canto Design has just announced Black EX, a new range of products to slot in between the company's small format e.One and über high-end Black lines.
The Black EX series, which debuted at the recent Rocky Mountains Audio Festival 2017 and is based on the flagship Black series, features three new components including the Black EX Integrated amplifier, the Black EX DAC 'Control' preamplifier/DAC and a power amplifier, the Black EX Amplifier. The new products feature constrained layer damped high quality machined aluminium chassis.
The fully-featured Black EX DAC offers MQA and Tidal compatibility while also featuring high-resolution PCM and DSD playback. It also features a built-in MM/MC software-controlled Phono stage, Ethernet connectivity allowing streaming and a multitude of analogue inputs (four RCA inputs) and digital inputs via AES/EBU, S/PDIF (BNC), USB and USB-A and TOSLINK. Analogue outputs are either balanced XLR or unbalanced RCA. DSP EQ provides a tilt control, bass equalisation and high-pass filter. The integrated adds an amplification stage offering 250 watts at 8 ohms which doubles to 500 watts at 4 ohms. The Black EX Amplifier features Bel Canto's 'Single Stage High Current Amplifier' circuit and ramps the power up to 350 watts and 700 watts at 8 ohms and 4 ohms respectively while an option between 27dB or 33dB of gain is provided. Barring the power amplifier, of course, the Black EX components are Roon Ready.
Bel Canto's founder and Chief of Design John Stronczer said, "Black EX DAC and the Black EX Integrated take full advantage of the Bel Canto Black HDR-II DAC core technology that converts signal with the lowest jitter possible and the quietest backgrounds to reveal the subtle detail in music, combined with our isolated high-speed asynchronous multi-input processor platform that re-clocks the data to maintain the highest signal accuracy from all inputs. The Bel Canto team is deeply committed to delivering the most engaging musical playback experience possible. The Black EX is an extension of Black rivalling the performance, ease of use and flexibility of the Black System."
The Bel Canto Black EX range will be available from November 2017 and is available in Australia via Absolute Hi End's established dealer network around the country.
Australian Distributor: Absolute Hi End
+61 488 777 999
www.absolutehiend.com
Price: AU$22,000 Black EX Integrated, AU$20,590 Black EX DAC, AU$17,590 Black EX Amplifier