News
Details

Written by News Editor

News Editor

Published: 23 October 2017

23 October 2017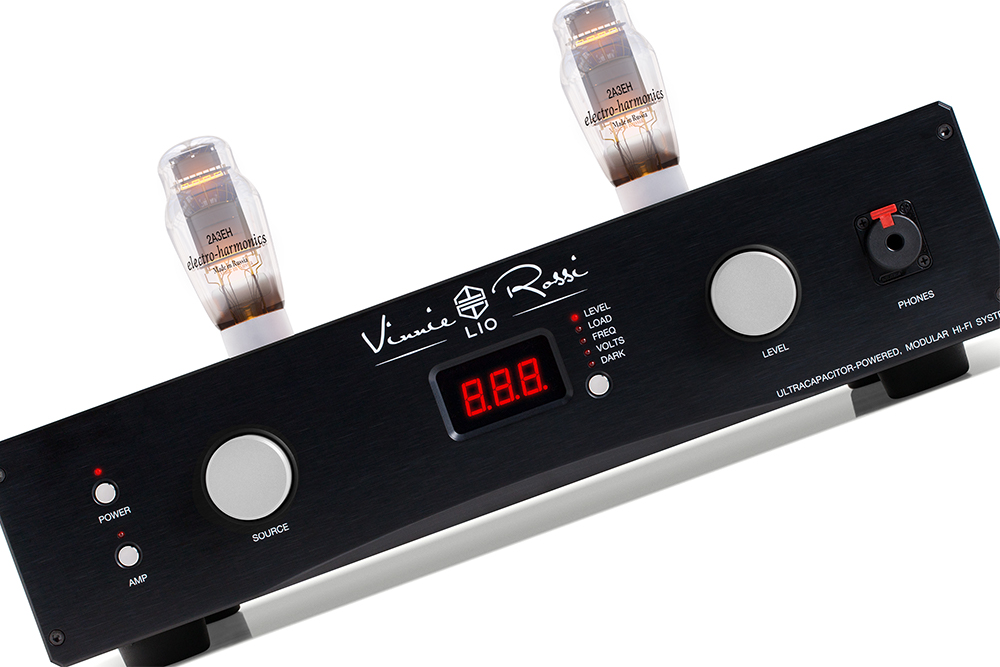 From the designer of the acclaimed Red Wine Audio product lines comes the new 'Made in the USA' Vinnie Rossi LIO product range, available for the first time in Australia courtesy of local distributor Audio Magic.
Vinnie Rossi has been expanding its product line with a number of offerings that feature classic circuitry with a twist of the latest design technologies to create unique products. Featured here is the valve-based Vinnie Rossi LIO Preamplifier which, especially in its optional Directly Heated Triode (DHT) configuration, features a decades-old circuit with highly evolved power supply developments and advanced option al extras.
The LIO Preamplifier uses the company's patent-pending 'Pure DC-4-EVR Ultra Capacitor' which has been designed to isolate critical circuit stages from noise, hum, distortions and AC power supply fluctuations. The twin bank of nine Ultra Capacitors each replaces the need to provide an internal battery or the use of wall-provided AC power. While one bank charges, the other feeds the required isolated current to the audio circuits. So this second circuit-feeding capacitor bank is always isolated and is never connected to the mains supply.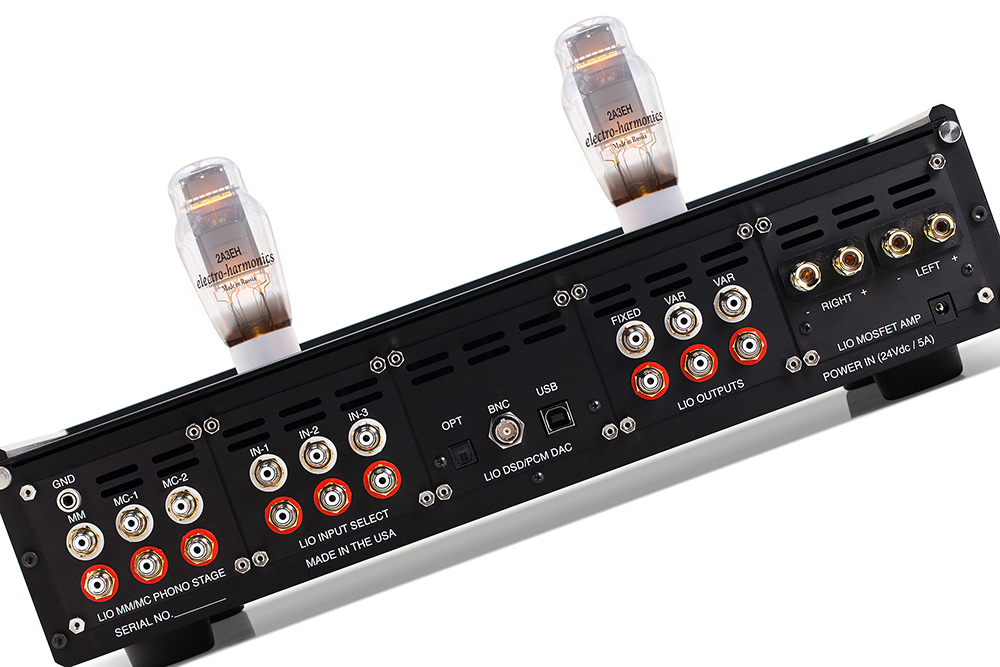 Vinnie Rossi uses a modular design allowing upgrades via a number of options which add on via modules. These include phono and headphone stages, a Digital-to-Analogue Converter and more. Also available are 'Performance' options which feature a higher-specification attenuator, tube stage and the DHT circuitry. The LIO Preamplifier can be configured with optional balanced XLR inputs and outputs while valve compatibility is wide ranging in standard or DHT configuration.
The LIO is standard with JJ E88 CC matched pair valves but compatibility includes a big range of further widely available types such as 6922, 6N23 and much more. The optional DAC board is compatible with resolutions at up to 384kHz and supports DSD128. The LIO's output impedance is below 200 ohms making an easy match for any valve or solid state amplifier's input impedance. Frequency response has been quoted as being a fairly wide range from 10Hz to 110kHz +/-0.5dB.
"Vinnie Rossi is well known for its "less-is-more" approach, using purist circuit topologies that eschew high parts count in favour of elegant simplicity, and using the highest quality components throughout" Audio Magic's Aleksandar Maksimovic told SoundStage! Australia, "Vinnie Rossi continues to push the limits in both sonic performance and how his customers experience what he deems as a 'labour of love'."
Australian Distributor: Audio Magic
+61 3 9489 51 22
www.audiomagic.com.au
Price: Starting from AU$8992.00 in DHT configuration