News
Details

Written by News Editor

News Editor

Published: 16 October 2017

16 October 2017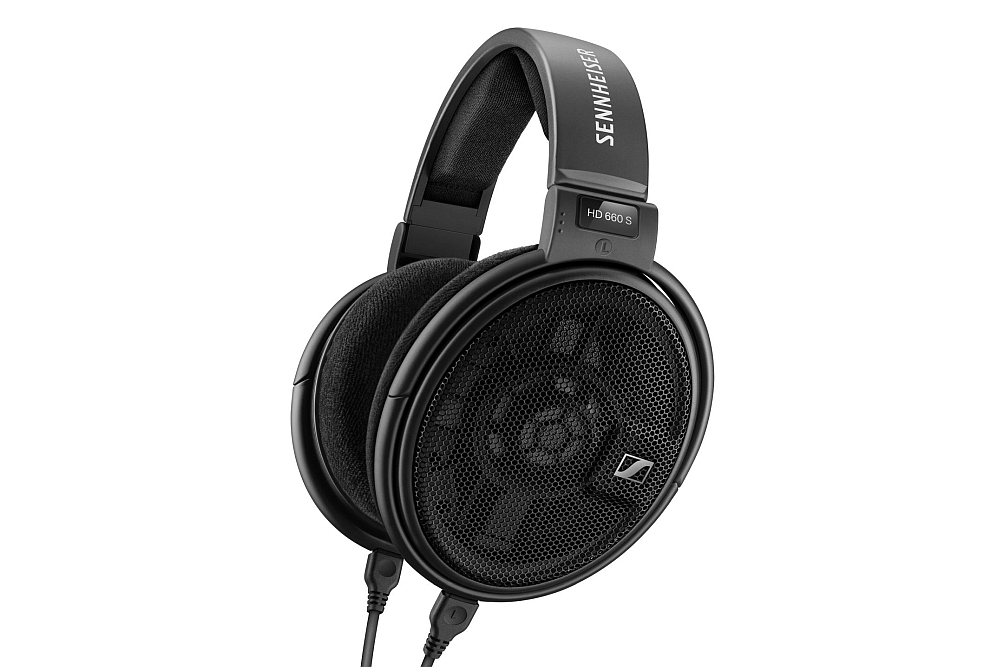 Sennheiser's expanding high-end product range has a new arrival in the HD 660 S over-ear open-back dynamic headphones which build on the extremely popular and highly-acclaimed HD 650 product.
The new headphones feature the company's latest technologies including a new driver design featuring a stainless steel fabric which has been constructed around the shape of the diaphragms. This, combined with the ultra-light aluminium voice coils makes for a fast and attacking sound with potentially high dynamic expression. Each transducer is precisely matched by Sennheiser fabricators to match with its paired counterpart within high tolerances (+/-1dB quoted). Further, the transducers' lower impedance allows use with a wider variety of high-res mobile devices while headphone amplifiers – including Sennheiser's own growing offerings such as the new HDV 820 – will provide the full sonic potential at hand.
Specification provided by Sennheiser quote a frequency response of 10Hz to 41kHz at -10dB while the Sound Pressure Level (SPL) is said to be 104dB at 1 volt at 1kHz. Total Harmonic Distortion plus Noise (THD+N) is quoted at 0.04 percent at 1kHz at 100dB. The HD 660 S features an impedance of 150 ohms.  
Comfort is of extreme importance when using headphones for extended listening periods. Sennheiser has designed the HD 660 S to have a very high strength to lightweight ratio while elliptical ear cups follow a natural contour for extra comfort. Soft padded replaceable ear pads and headband allow long hours of wear and listening in comfort.
Sennheiser has thought carefully about the users' connectivity so has provided a number of options to cover most situations. The packaged cables are sturdy high quality Oxygen-Free Copper (OFC) designs and feature high durability and low handling noise properties. Sennheiser provides connector options and adaptors too (6.35 mm stereo plug or a balanced 4.4 mm Pentaconn stereo plug and 6.35 mm to 3.5 mm adapter).
"The HD 660 S reflects and enriches today's increasingly multifaceted audiophile experience. It frees listeners to enjoy music to the fullest – whether digital or analogue, on a mobile device or on a home Hi-Fi system," said Axel Grell, Head of Portfolio Management Audiophile at Sennheiser.
The new Sennheiser HD 660 S headphones are available at retailers around the country and are priced at AU$799.95.
Australian Distributor: Sennheiser Australia
+61 2 9910 6700
www.sennheiser.com.au