Australian premium audio distributor Nirvana Sound has further bolstered its burgeoning high-end product portfolio via the newly formed partnership with Swiss loudspeaker specialist Stenheim.
Stenheim has been manufacturing high-end speaker systems for over a decade under the guidance of CEO Jean-Pascal Panchard and a team made up of engineers with names like Nagra and Goldmund in their resume. All Stenheim speakers are handcrafted in Switzerland.
The company's signature enclosure material is high grade aluminium – of varying thicknesses – which is carried across its entry-point line called, simply, Alumine in celebration of the applied material and also in the über high-end Reference Ultime line. The Alumine line encompasses Alumine Two, a high quality standmount monitor (AU$19,500), two floorstanders in Alumine Three (AU$52,000) and Five (AU$98,000) and the large Alumine Sub high-power subwoofer. 'Alumine Movie' employs Alumine Two in the required channel configurations with support via Alumine Sub. The Reference Ultime range takes things to another level via four massive floorstanders topped by the colossal Reference Statement four tower system. The cost of that no-holds-barred flagship product is AU$1,110,000.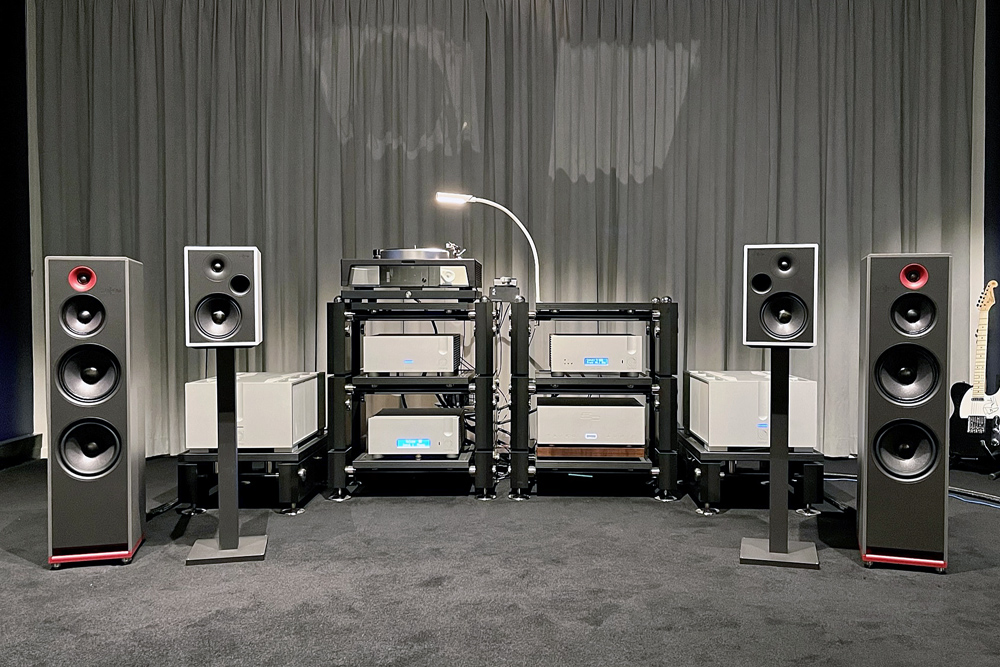 Aside from the aluminium cabinet architecture, core Stenheim design philosophies include high sensitivity, a fairly even impedance plot and the use of waveguide-loaded tweeters and fast-reaction paper pulp/twin textile surround midrange and bass drivers.
The Alumine speakers are also offered in Special Edition (SE) models with a variety of improvements such as upgraded internal cabling, higher quality crossover parts and front baffle fine grained leather trim. A Signature Edition is acoustically-tuned by renowned engineer and César and Golden Globe winner Jean-Claude Gaberel, who has partnered with Stenheim to produce the spare-no-expense versions.
Nirvana Sound Director George Moraitis told SoundStage! Australia, "It's unusual that a relatively new speaker company earns a reputation for excellence so quickly as Stenheim have. Many experienced audiophiles around the world told us about this Swiss brand and in 2019, we attended the Munich High End Show to hear them for ourselves. We were captivated from that first encounter." Moraitis went on to say, "The fact that Stenheim is also winning major awards and being used as the speaker of choice by many established reviewers is a sign that we are witnessing the rising of a new high-end legend."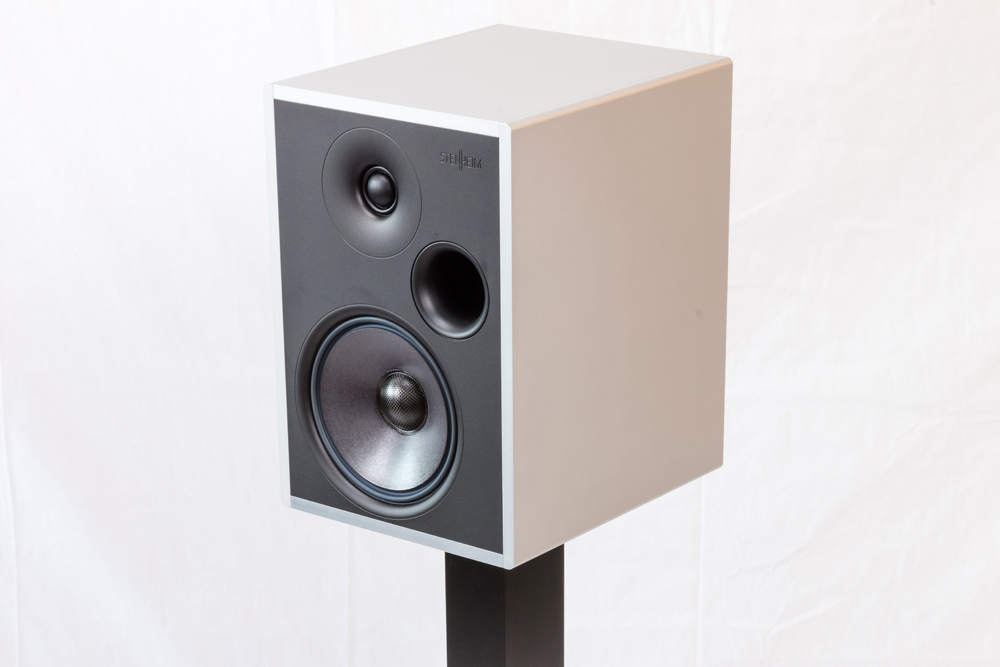 SoundStage! Australia noted the following statement from Stenheim to sum-up the philosophies behind the company's expanding line of products, "Some manufacturers focus on the sensory, others on technology. Our approach merges the two because we understand the relationship between real physical constraints and their impact on the subjective quality of listening." The statement sums up with, "Ignoring the trendy, our products are built to stand the test of time. This is why we've chosen to design a loudspeaker that highlights the beauty and sanctity of music over all else."
Stenheim speaker systems can be sampled in Australia via Nirvana Sound's superb auditioning studios in Melbourne.
Stenheim Loudspeakers
Price: From AU$19,500 to AU$1,110,000
Australian Distributor: Nirvana Sound
1300 988 366
www.nirvanasound.com