The recipient of specialist Melco's full digital design expertise, the new 'Made in Japan' N1-S38 is the company's all-out, new design language, music-playing flagship.
For its top-of-the-line digital music player Melco has engineered an entirely new platform featuring a superior power supply circuit, a redesigned two-tone chassis in standard full-width casework, refined aesthetics and build quality and a whole lot more.
Aside from the all-new power supply, the circuit re-engineering also features major improvements in overall system electronics, a re-worked main board and new regulators, a larger capacitor bank, a new power transformer mounted within its own sub-chassis and other enhanced associated componentry.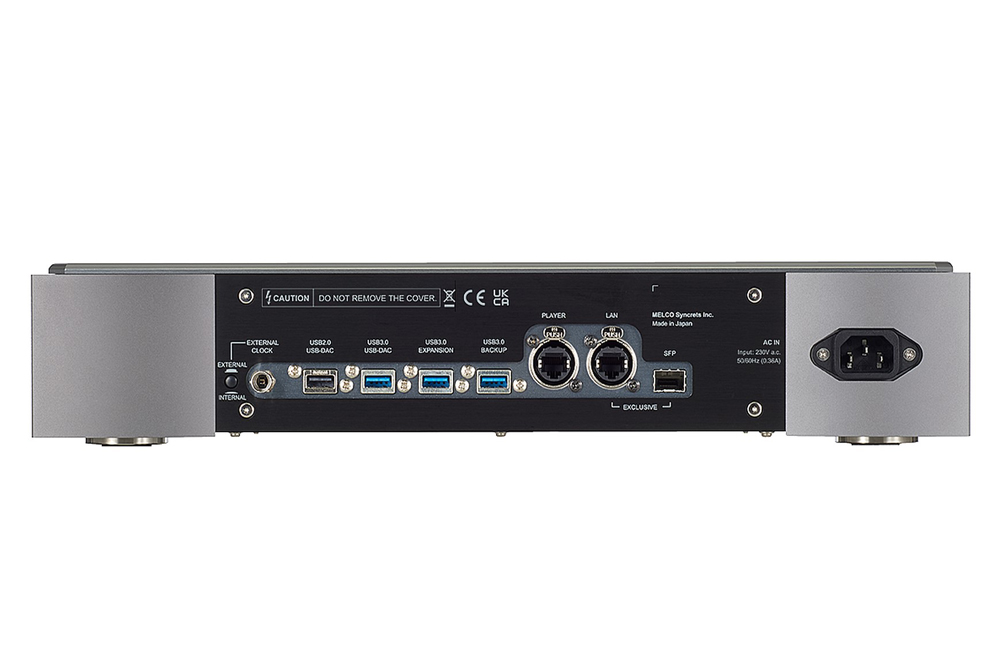 In addition, the N1-S38 features a new 3.84TB SSD storage drive which is said to be "audio-specific" while on-board system memory has also been increased. The new SSD drive is placed in a special multi-layer mount in order to control vibrational distortions. The drive is also connected directly to the data path "without any intervening RAID controller". The data is also handled via a proprietary circuit which avoids fast processing and electronic component noise and distortions.
The N1-S38's rear panel connectivity is comprehensive. On offer are high quality Amphenol USB ports which include USB 2.0 and USB 3.0 DAC connectivity, storage device and back-up ports via USB 3.0. High quality RJ45 ethernet ports allow LAN and network player compatibility. Long a Melco strength, the N1-S38 also provides an SFP fibre port. In addition, in a first for Melco, the N1-S38 offers a switchable 10 MHz clock input.
The new reinforced chassis features a 3 mm stainless steel base and heavy gauge panel construction (from 2 mm to 5 mm wall thickness). The fascia features an etched Melco logo, solid-feel back-lit operating buttons, LED chassis lighting accents, a front USB port and a clear, high quality OLED display.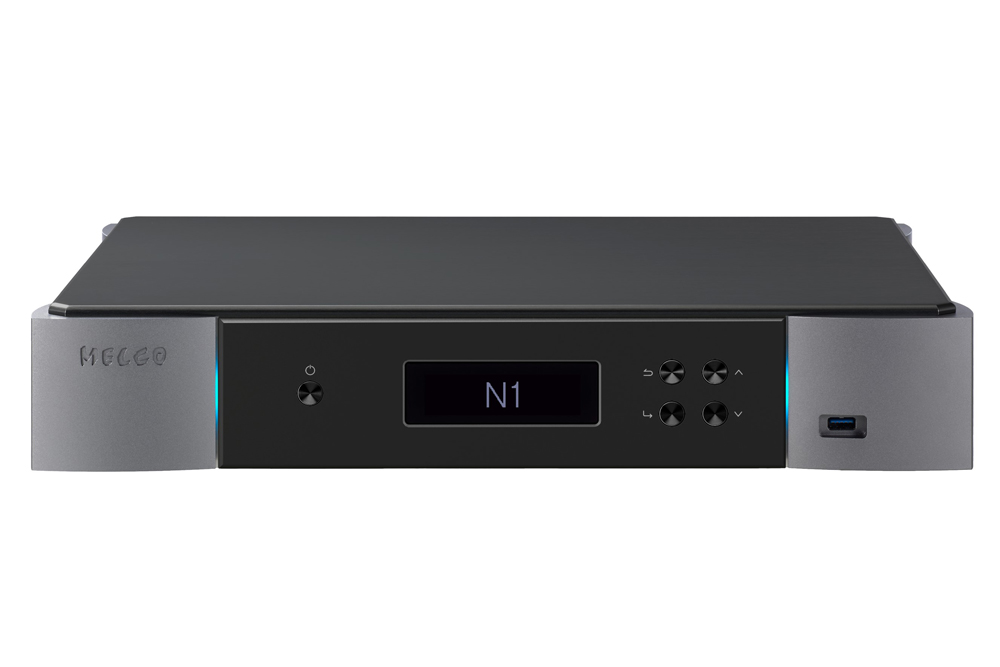 The N1-S38 is available in grey or black finishes. Availability is expected in Australia towards the end of March 2023. Stockists are via Importer Hi-Fi Collective's network of country-wide audio dealer specialists.
Melco N1-S38 Music Library
Price: AU$22,995
Australian Distributor: Hi-Fi Collective
+61 3 9013 4334
www.hificollective.com.au