In a forceful nod to the uptick in global CD sales, McIntosh Laboratory has announced the MCD12000 flagship SACD/CD player, now extending the company's 12000 series.
McIntosh refers to the new MCD12000 as a "Reference Level" SACD/CD player and digital-to-analogue converter in one chassis. To that end, the company has bestowed the MCD12000 with multiple digital inputs and a high quality ESS Sabre ES9038 Pro 8-channel DAC chip configured for stereo output.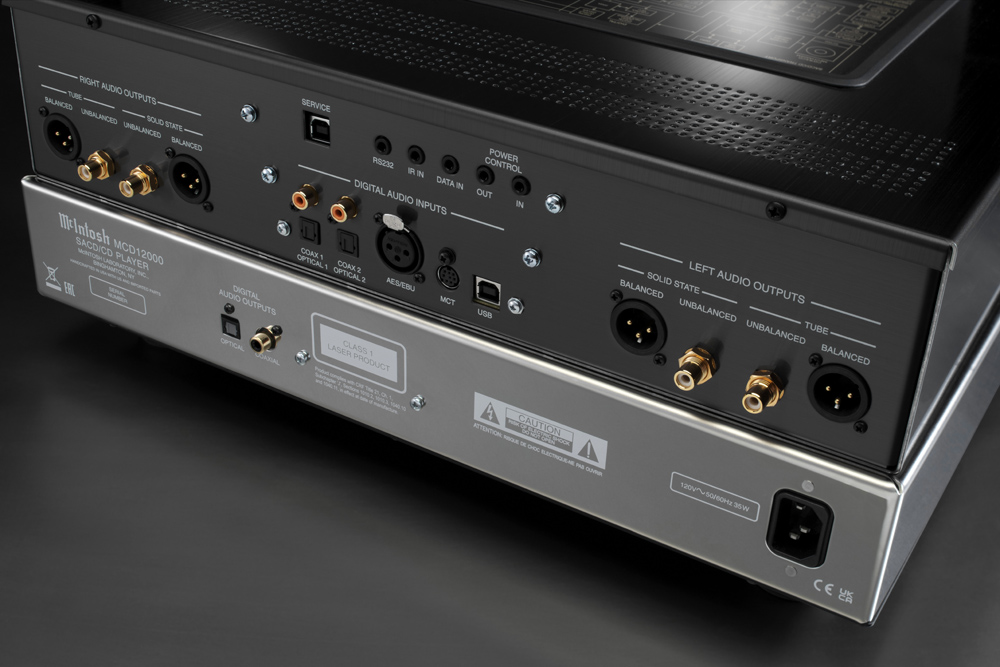 The Sabre ES9038 Pro converter features ESS's latest HyperStream II and Time Domain Jitter Eliminator technologies while being capable of supporting up to 32-bit/384 kHz and DSD512 and DXD384 resolutions. The highly-regarded DAC chip is used in many of the world's best digital products.
The digital input options are extensive. There are seven in total, made-up of two S/PDIF coaxial (RCA), one AES/EBU (XLR), two optical, an audio-capable USB-B and McIntosh Laboratory's proprietary MCT option which allows direct connectivity with other of the company's digital components. The S/PDIF and optical inputs support word lengths/resolutions of up to 24-bit/192kHz while the USB option allows for playback up to 32-bit/384kHz in addition to DSD512 and DXD384kHz. Analogue outputs are via both unbalanced (RCA) and balanced (XLR) options. The MCD12000 is Roon Ready.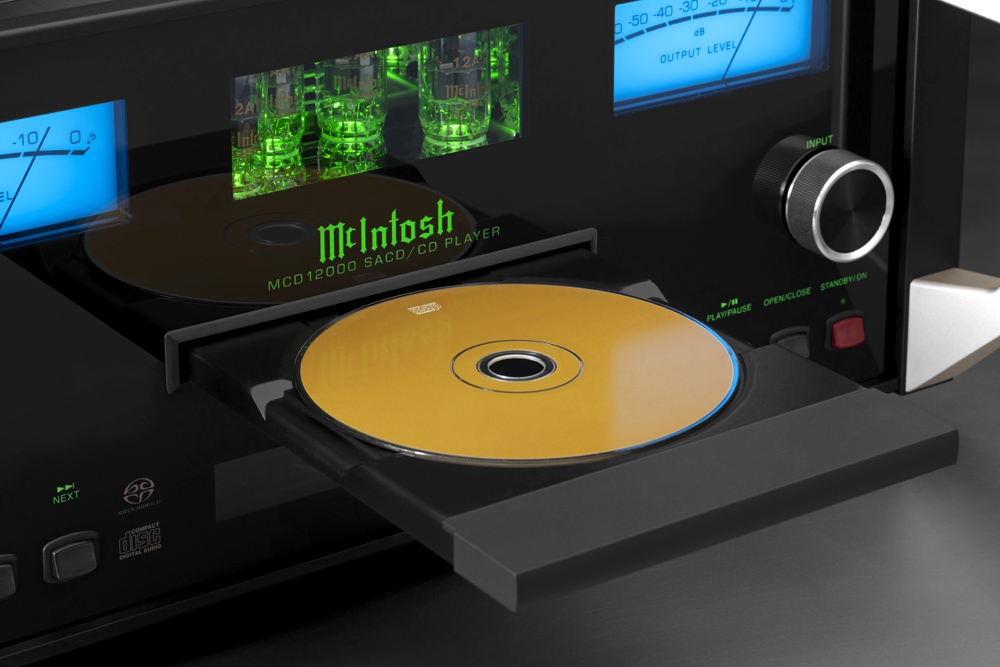 The MCD12000 output stages are a selectable mix of discrete balanced op-amps and valve devices, with the latter incorporating a 12AT7 and a 12AX7A valve per channel. Each output features its own balanced or unbalanced connection options. The MCD12000's disc support tray is machined from solid aluminium in order to provide a stable platform for disc support while providing quiet and "smooth" operation. A high quality digital servo system provides quiet, accurate operation. The unit features a high quality R-Core power transformer. Separate power supplies control the analogue and digital stages.
The MCD12000 bears the traditional McIntosh Laboratory design language with smoked glass, green backlighting and illuminated logo, aluminium, steel and titanium design elements and styling accents such as the brushed aluminium fascia-mounted handles. The unit's aesthetics are made to closely match the industrial design of the C12000 Controller/Preamplifier. In the case of the MCD12000, the front UV meters reflect the unit's voltage output in relation to the output signal.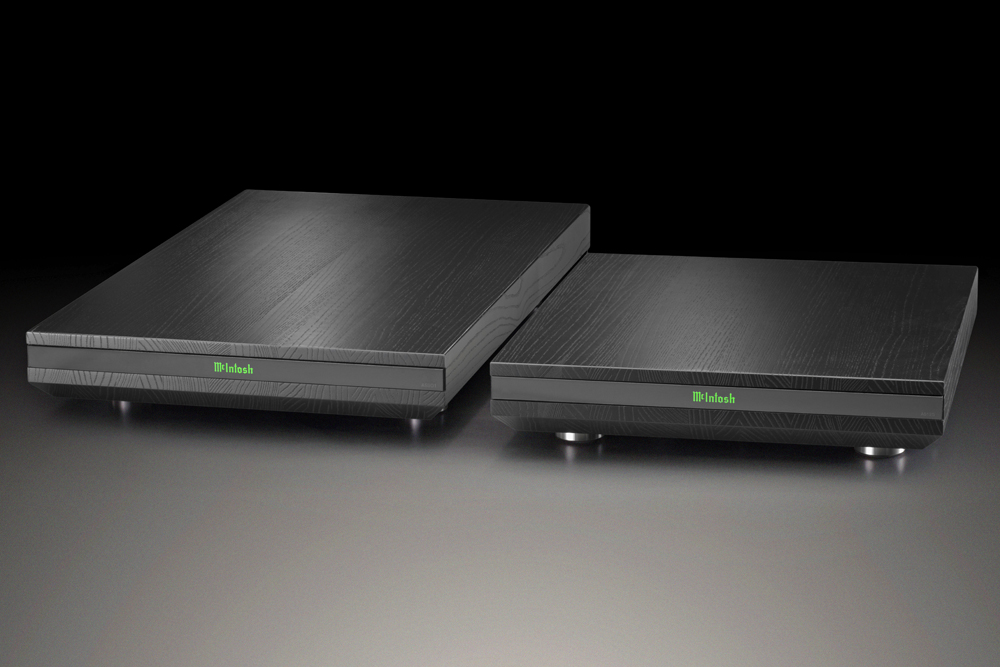 The new McIntosh Laboratory MCD12000 SACD/CD player will be available soon via Australian distributor Synergy Audio and its established audio specialist dealer network around the country.
McIntosh Laboratory MCD12000 SACD/CD Player
Price: AU$22,995
Australian Distributor: Synergy Audio
+61 3 9459 7474
www.synergyaudio.com