The tremendous success of the LS50 Wireless loudspeaker system has led KEF to naturally-progress its wireless speaker universe with a slimline floorstander packing bass-dedicated drivers and key technology refinements.
In fact, KEF is also celebrating its 60 years as a leading manufacturer of high quality loudspeaker systems. The company has chosen the milestone to launch its "World First" 'Single Apparent Source' technology which evolves KEF's point-source philosophy – as expressed in the proprietary Uni-Q driver – to higher levels of coherence. The aim is to have all the frequencies seemingly emanating from the one acoustic point. The LS60 Wireless is the recipient of the new technology.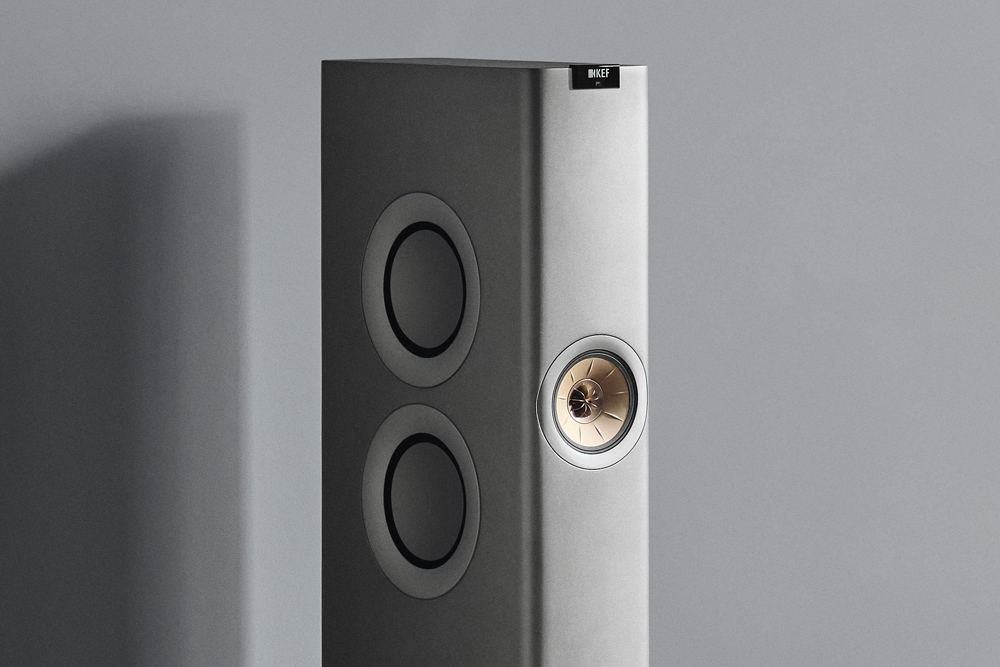 The new speakers adopt KEF's 12th Generation Uni-Q driver with the recently introduced Metamaterial Absorption Technology (MAT). The Uni-Q driver has been fine-tuned to perform at its optimum level in the LS60 Wireless via further refinements in the transducer architecture. KEF has introduced a tweeter gap damper and new 'Z-Flex' surround design. Those tweaks, in conjunction with the MAT technology and the high levels of overall driver engineering, have resulted in superior suppression of unwanted vibrational and resonance distortions (a claimed 99% reduction in distortions).
In addition, due to the LS60 Wireless slimline design, KEF engineers were able to incorporate side-firing low-end transducers. Each speaker features four 135mm (5.25 inch) Uni-Core force-cancelling woofer drivers (mounted back-to-back) as first introduced in KEF's highly-acclaimed KC62 subwoofer. The force-cancelling arrangement, in conjunction with 'P-Flex' and 'Smart Distortion Control Technology', virtually eliminates the cabinet's resonance and vibration distortions while providing prodigious low frequencies from a relatively small enclosure.
The LS60 Wireless employs KEF's 'Music Integrity Engine' which provides a full suite of custom DSP (Digital Signal Processing) algorithms aimed at extending frequency response, creating a time aligned wave launch and much more. Also on-board is a dedicated amplification system for each band which provides a total of 1400 watts of "audiophile-grade" power.
Of course, the wireless aspect of the speakers is offered via in-built streaming capabilities in addition to wireless inter-speaker connectivity (can also be configured via wired operation). The streaming options are comprehensive and include Wi-Fi, Apple AirPlay 2, Google Chromecast and Bluetooth. KEF's 'KEF Connect' app provides streaming capabilities for Amazon Music, Qobuz and Deezer while also allowing internet radio and podcast playback. Apps such as Spotify Connect, Tidal and QPlay can be directly streamed. The LS60 Wireless is also Roon Ready. File playback allows resolutions of up to PCM 24-bit/384 kHz while there's support for DSD and MQA decoding capability.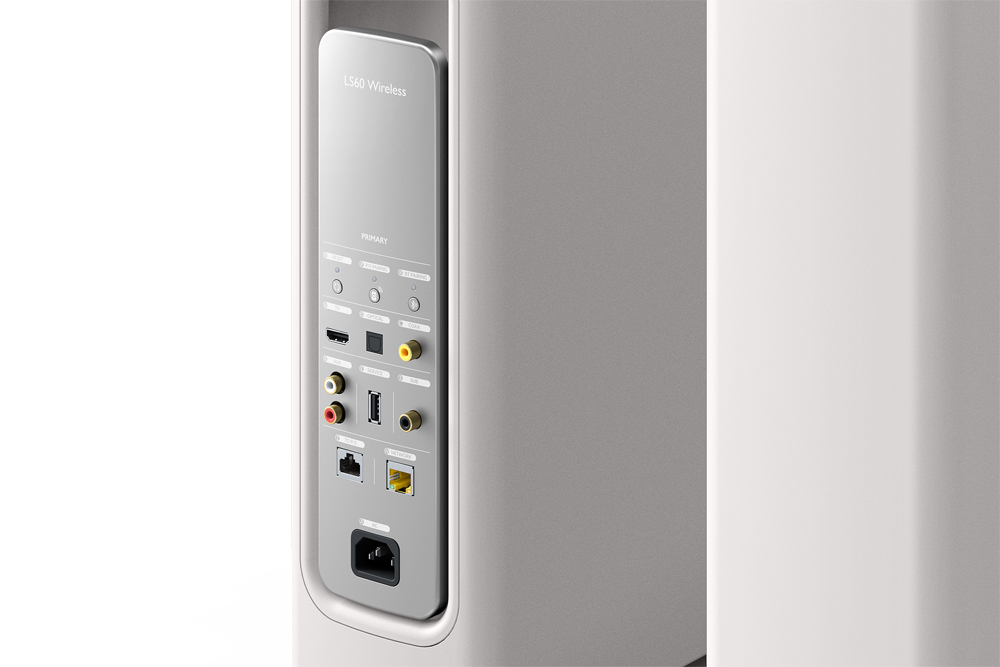 In order to also accept more traditional sources, the LS60 Wireless features analogue inputs and a built-in phono stage will provide for vinyl playback. Also available on the rear of the speaker is a HDMI (eARC) connection to dramatically improve your TVs audio quality plus there are outputs for signal transmission to one or more subwoofers (the KC62 mentioned above would be a very capable team-up).
The beautifully-elegant and slimline-profiled LS60 Wireless speakers' aesthetic is a result of a joint effort between renowned British industrial designer Michael Young and the KEF design team. The slender form is enhanced by the choice of finishes which includes Titanium Grey, Mineral White and Royal Blue.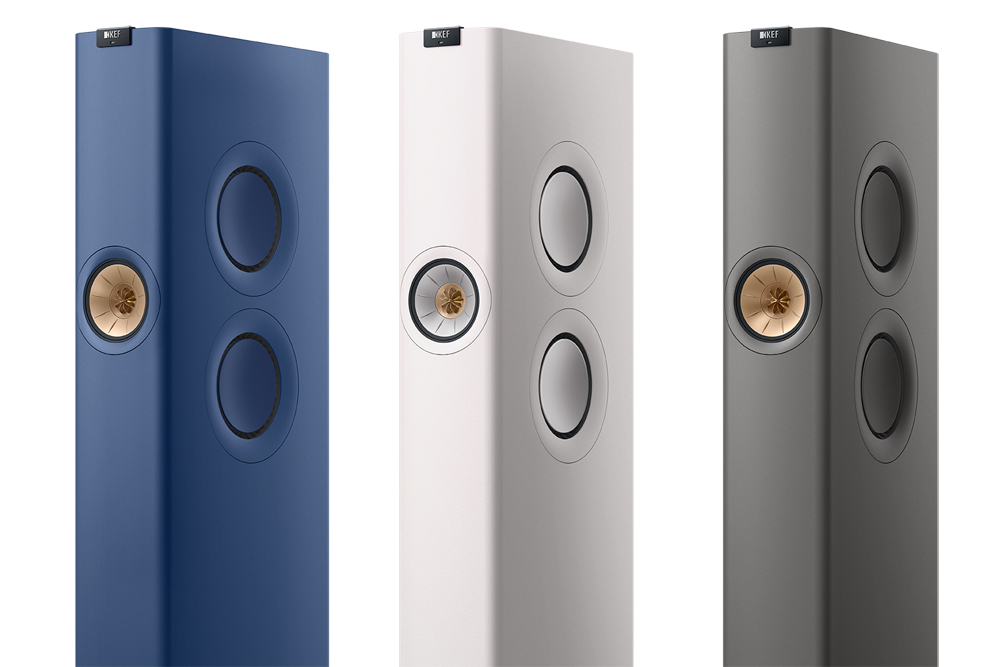 The new KEF LS60 Wireless loudspeaker system solution will be available in Australia from June 2022 via importer Advance Audio Australia's established network of authorised audio specialist dealers around the country.
KEF LS60 Wireless Loudspeakers
Price: AU$9995
Australian Distributor: Advance Audio Australia
+61 2 9561 0799
www.advanceaudio.com.au