Note: The SoundStage Network has produced two videos on the Moon Voice 22, one about the story behind it, the other about its design details.
In an expansion of its large catalogue of highly-rated high-end electronics, Moon has announced its first-ever loudspeaker offering in the new Voice 22 standmount.
The Canadian company has now rounded out its product lines with the Voice 22 standmount loudspeakers to accommodate a full system solution from source and amplification components to speakers. While Moon's electronics cater to mid-fi to the upper echelons of high-end products, the company has now unveiled a standmount speaker launching in the mid-point price sector. Of course, the implication here is that there could be an expansion to the line to offer floorstanding and, possibly, Audio Visual solutions (centre channel and subwoofer, perhaps?).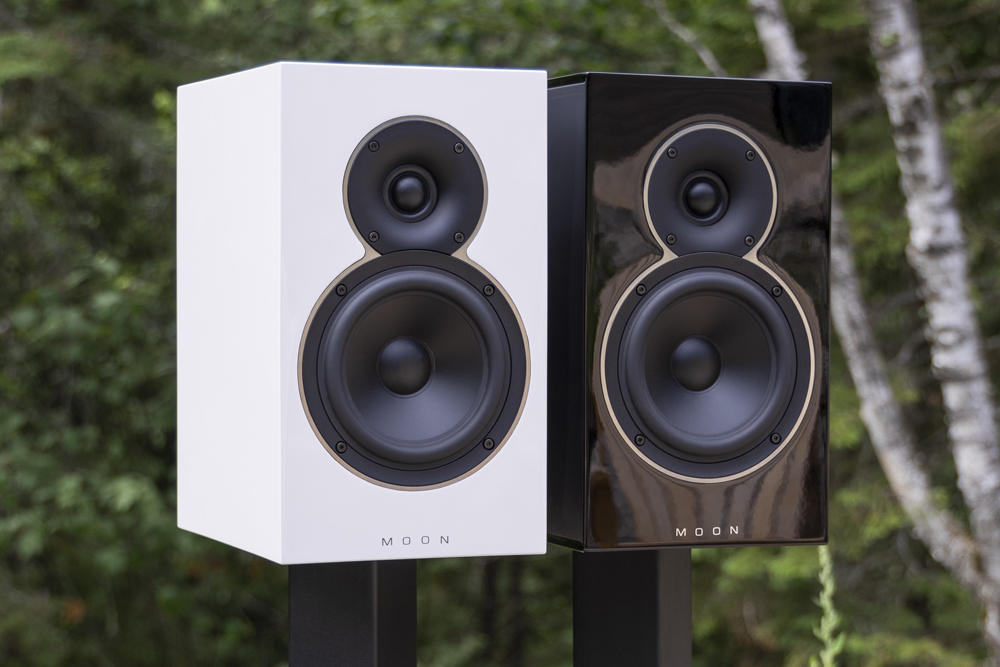 The Voice 22 has been designed to be stand-mounted, of course, but Moon is also offering a bespoke 'Hover Base' which allows shelf placement while providing a solid platform and isolation from vibrational distortion. As the name implies, the Hover Base appears to "float" the Voice 22 speakers while providing an "elegant" aesthetic. Moon has also announced the Stand 22, a companion powder-coated stainless steel matt-black-finished support for the Voice 22.
The Voice 22 speakers adopt high quality drivers for its 2-way design. The 29mm soft dome tweeter is mounted within a dispersion-control wave guide for good on/off-axis performance. Promisingly in terms of frequency cohesion, the tweeter is positioned in close proximity to the 155mm mineral-filled polypropylene mid-bass driver.
Specifications-wise, the Voice 22 is said to have a sensitivity of 89dB (2.83V/1m) while its impedance is quoted as a nominal 6 ohms. The frequency response spans from 55 Hz to 24 kHz (+/- 3dB) with a "frequency range" stretching the specification to 45 Hz to 30 kHz (+/- 6dB). The crossover frequency is 1.5 kHz.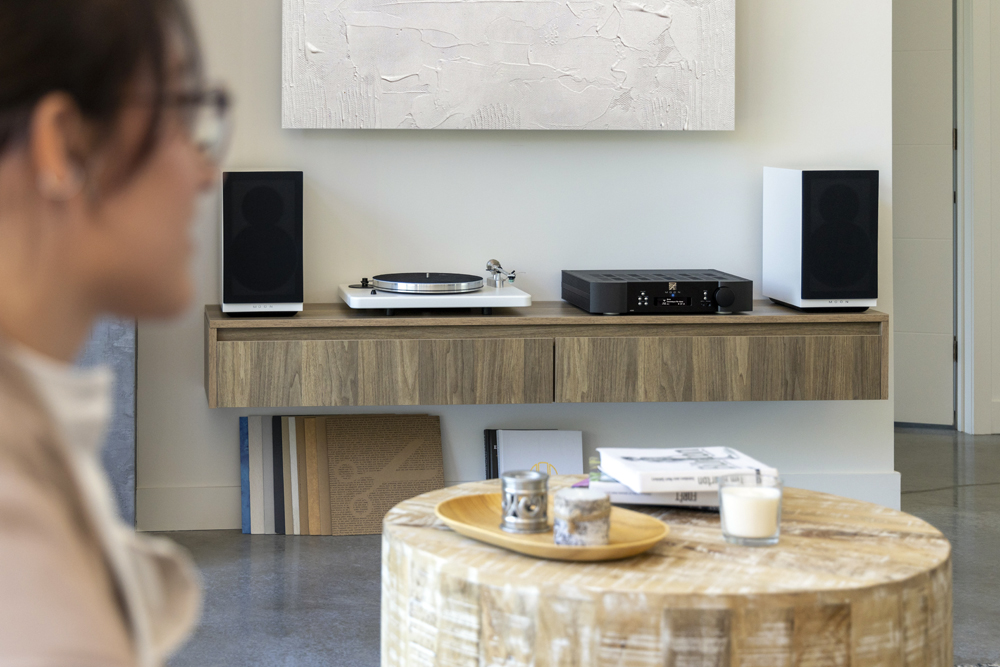 In a comment provided to SoundStage! Australia, Moon's Product Manager Dominique Poupart said, "We are thrilled that one can now own a complete Moon system, one that wouldn't depend on other manufacturers' loudspeakers. As with our other products, we created our own designs and technologies, aiming for transparency and realism, and to preserve the scale and dynamics of real-life musical instruments."
The new Moon Voice 22 are available in gloss black and white. The new speakers will be available in Australia in Q3 2022 and can be auditioned at importer BusiSoft AV's established network of authorised specialist dealers around the country.
Moon Voice 22 Loudspeakers
Price: AU$4800, Stand 22 AU$700
Australian Distributor: BusiSoft AV
+61 3 9810 2900
www.busisoft.com.au