Iconic valve specialist Western Electric has announced a new strikingly-styled high-end integrated amplifier, the 91E, employing the time-honoured and much-revered 300B vacuum tube.
A long way from its modest beginnings in the late 1800s, and after a hiatus of over 15 years, Western Electric is once again associated with bespoke valve designs incorporated in top-level electronics. The latest offering to bear the brand's proud logo across its impressively-designed chassis is the new 91E single-ended 300B-based integrated amplifier.
The WE 91E has been inspired by the highly-acclaimed Western Electric 91A of yore, with the re-invention adopting the latest component and manufacturing technologies. According to Western Electric, the development of the 91E took over five years in which period the company created a novel circuit which "… intelligently steers the parallel feed constant current source (SCCS)…". The topology has allowed the 91E to deliver double the power of its predecessor. Output is achieved via one 300B per channel with the line circuitry handled via one ECC81 valve per channel.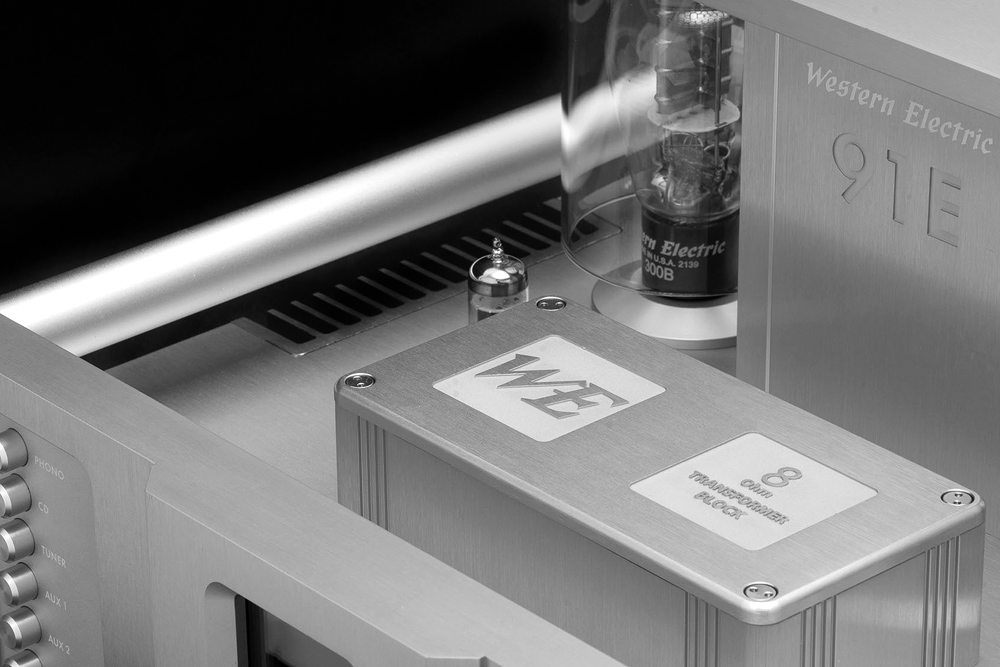 So, at various amounts of distortion, the 91E's power output at 8 ohms with Total Harmonic Distortion (THD) at 3% is a healthy 14 watts while 16 watts and 20 watts is offered with 5% and 10% THD respectively. The 4 ohms output figures are the same as the 8 ohms ratings. The 91E's frequency response has been quoted as 15 Hz to 32 kHz (-3dB) while the built-in phono stage's response is 30 Hz to 20 kHz (RIAA within +/- 0.5dB).
Input options are plentiful, with the 91E featuring four single-ended RCA inputs and Moving Magnet (MM) and Moving Coil (MC) phono RCA options. A built-in digital-to-analogue converter provides USB and ethernet inputs while Bluetooth v4.2 plus aptX standard (antenna supplied) allows device streaming at up to 16-bit/96kHz resolution.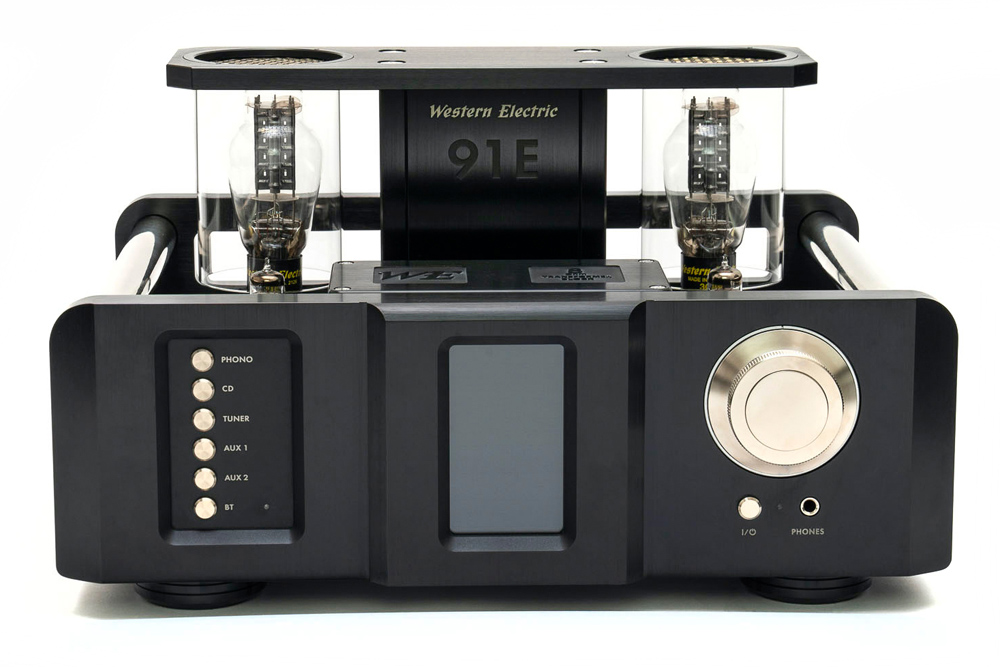 The President of Western Electric, Charles Whitener, told SoundStage! Australia, "We've waited a long time to officially announce the 91E's arrival. Research, development and sourcing materials were completed over the last five years. During that time we also had to manage the return of the 300B". Whitener went on to say, "Worldwide demand for the 300B surged so high that only now are we able to dedicate inventory to support amplifier production. You can't have a Western Electric amplifier without Western Electric tubes."
As an introductory offer and for a limited time, Australian pre-ordered WE 91E amplifiers will be available at a 10% discount (AU$21,555). The Recommended Retail Price (RRP) of the Western Electric 91E in Australia starts from AU$23,950 depending on finish (Gold, Silver and Black available).
Western Electric 91E Integrated Amplifier
Price: From AU$23,950
Australian Distributor: Pure Music Group
+61 409 504 805
www.puremusicgroup.com