The revitalisation of the venerable MA9000 and MA8900 has the new MA9500 and MA8950 integrated amplifiers offering a number of enhancements including a substantial performance uptick.
The new amplifiers are substantial revisions of their predecessors' power supply capacitance and digital playback capabilities. For starters, McIntosh Laboratory states the capacitor bank has been doubled in size with a technical outcome of a 50% increase in headroom. Aside from potentially higher dynamic impact, the handling of bass frequencies should also provide increased depth and overall control.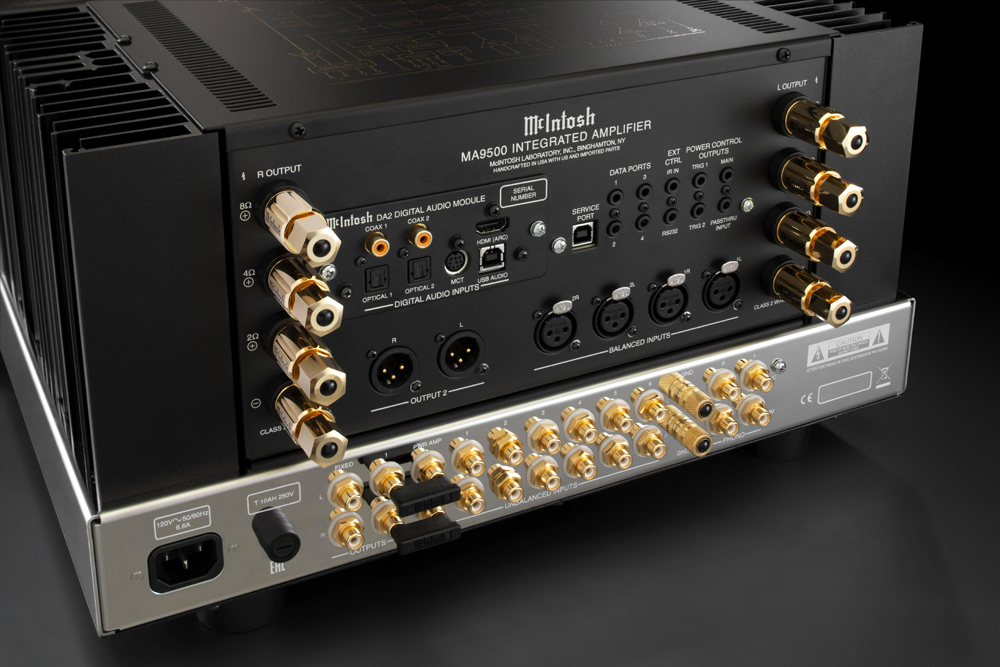 The MA9500 offers 300 watts per channel (8 ohms) with a generous input count including two XLR balanced and six RCA unbalanced options. The on-board phono stage caters to both Moving Coil (MC) and Moving Magnet (MM) cartridges while offering adjustable impedance loading. Balanced and unbalanced outputs are available with the option to daisy-chain to an additional amplifier. An in-built tone control or EQ allows +/-12dB of adjustment in 2dB increments at 25 Hz, 50 Hz, 100 Hz, 200 Hz, 400 Hz, 1 kHz, 2.5 kHz, and 10 kHz.
The MA8950 is slightly lower in output power capability by offering a still substantial 200 watts per channel (8 ohms). The input count is reduced only by one, with the MA8950 featuring one XLR balanced, six RCA unbalanced and MM and MC phono inputs. Outputs are via RCA unbalanced variable and RCA unbalanced fixed. The Tone/EQ facility offers +/-12dB adjustments at 30 Hz, 250 Hz, 500 Hz, 2 kHz and 10 kHz.
Both amplifiers share the tried-and-trusted McIntosh Laboratory amplification features in the company's proprietary Autoformer, Power Guard, Sentry Monitor and Headphone Crossfeed Director (HXD) technologies.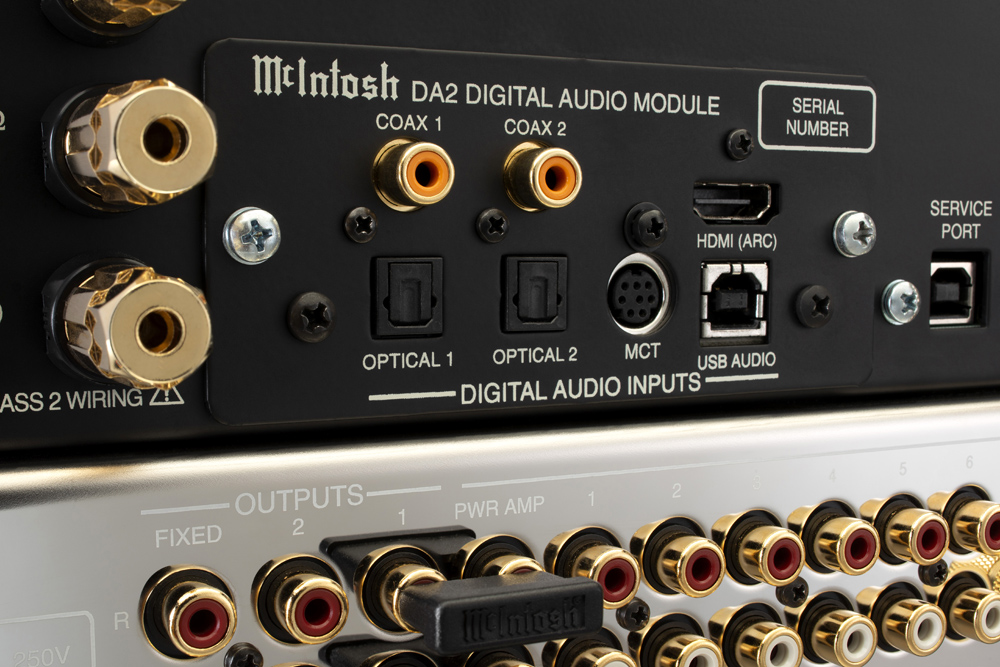 Another significant upgrade for both amplifiers is the inclusion of the latest DA2 digital module which replaces the previous models' DA1. The newest digital-to-analogue (DAC) technology in the DA2 features an "audiophile-grade, Quad Balanced, 8-channel, 32-bit" DAC architecture which is said to provide improvements in the Total Harmonic Distortion (THD) specification and the overall dynamic range.
Further, the DA2 now features an audio-dedicated HDMI Audio Return Channel (ARC) connection while including the same digital input socketry as the DA1's in the dual S/PDIF coaxial, two Toslink optical, and the single USB inputs in addition to McIntosh Laboratory's proprietary MCT input (couples to McIntosh Lab's own transports featuring that type of connectivity). The DA2 also increases its resolution powers from the DA1 by upping DSD compatibility from DSD256 to DSD512 (USB input).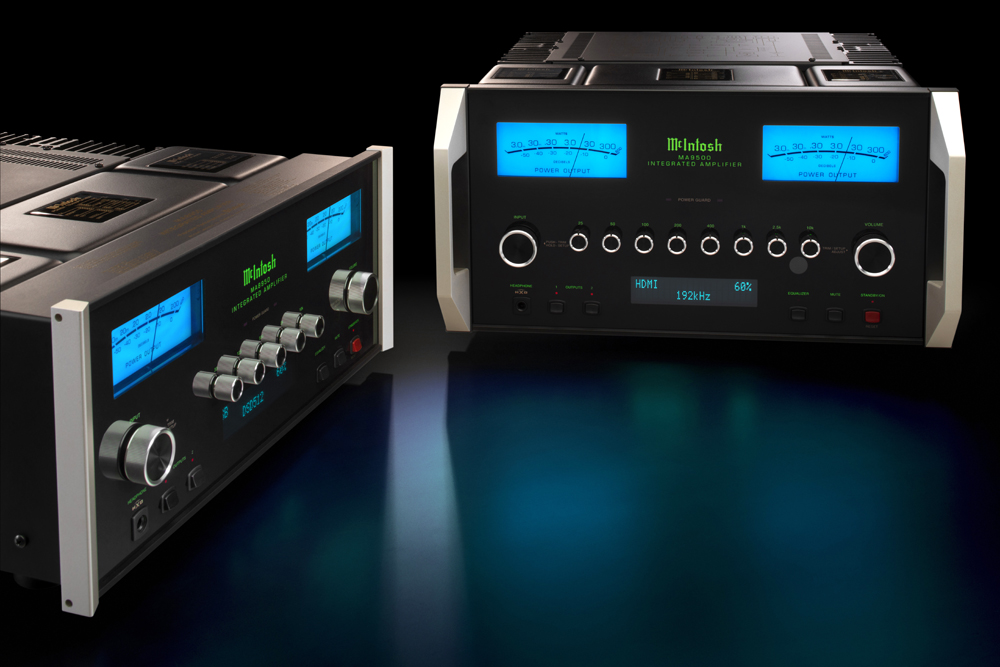 The new MA9500 and MA8950 integrated amplifiers will be available in Australia early Q2 2022 via importer/distributor Synergy Audio's country-wide audio specialist retailers.
McIntosh Laboratory MA9500 & MA8950 Integrated Amplifiers
Price: AU$24,995 and AU$18,495
Australian Distributor: Synergy Audio
+61 3 9459 7474
www.synergyaudio.com