In an homage to the splendour of nature and to one of the baroque period's most enduringly beautiful music compositions, Wilson Audio announces '4 Seasons' editions of its flagship Chronosonic XVX loudspeakers.
Each of the new loudspeaker expressions is an individual manifestation of the colours of the landscape and the seasons. Wilson Audio has embraced the icy sparseness of Winter, Nature's rebirth in Spring, the vitality of Summer and the vividness of Autumn in tonal combinations across the Chronosonic XVX's cabinet, metal hardware and protective grilles.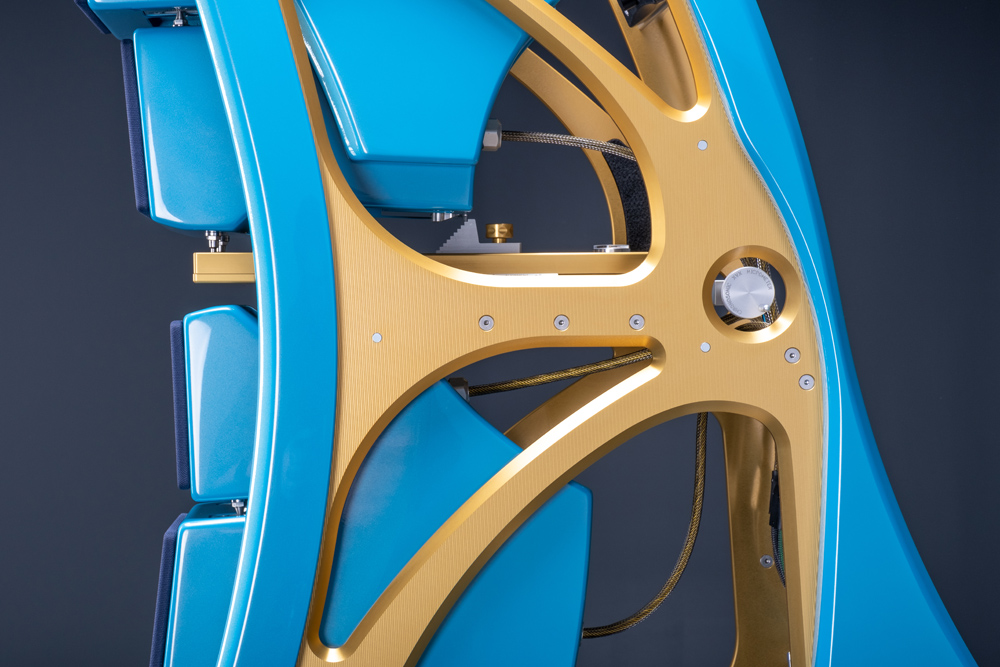 Winter sees a frosty gloss Premium Pearl white 'Glacier Frost' enclosure contrasted with a cool and light blue anodised aluminium on the 'gantry' framework while also maintaining the natural aluminium tone of ancillary hardware. A frosted ice motif enhances the display window into the Chronosonic XVX crossover compartment. The grilles are a very light grey which blends-in with the cabinet's gloss white.
Spring blooms with a strong 'Blue Orchid' Premium Pearl colour theme splashing the enclosure with a vibrant blue which is contrasted by the gantry's gold framework and dark blue/grey grilles. Summer brings the season's intensity in the 'Ember' Premium Pearl red wine tone of the enclosure and the fiery red framework with matching deep crimson grilles. Finally, Autumn sees the 'turning' in the cabinetry's leafy 'Deep Forest Green' satin finish with deeper-toned grilles which are contrasted by the bronze-metal shade in the gantry construction. The design is enhanced with timbre ancillary accents.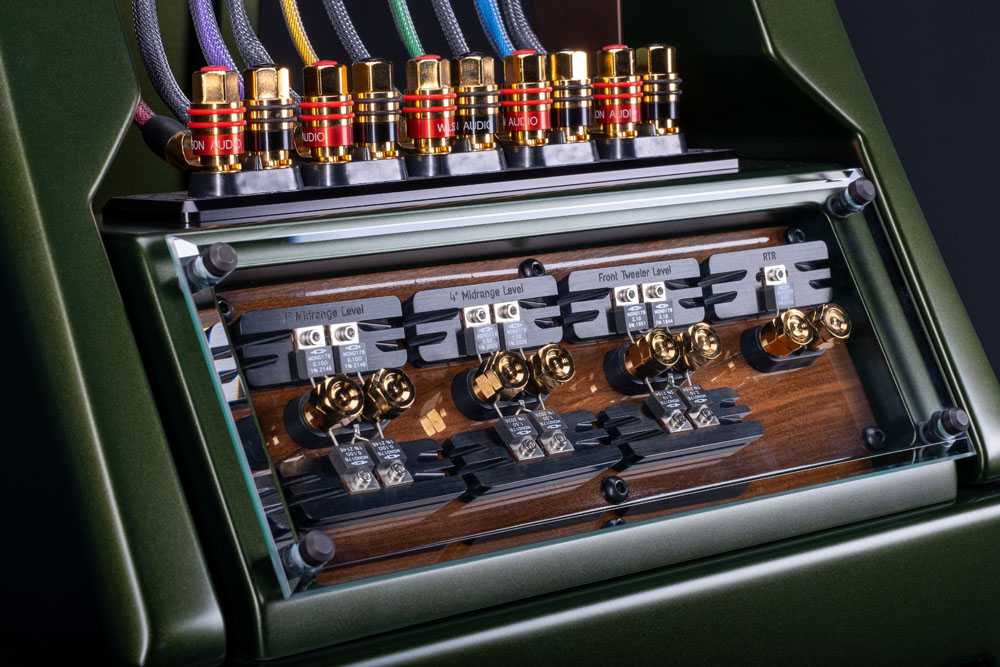 The Chronosonic XVX speakers feature Wilson Audio's latest technologies adapted to a design with strict adherence to form following function. It's an industrial aesthetic with a distinct beauty. The company's latest driver designs are implemented, with the upper section featuring Alnico QuadraMag midrange drivers, Convergent Synergy Mk 5 tweeter in an MTMM array. The low-frequency-dedicated lower enclosure houses the latest 10.5 inch (270mm) and 12.5 inch (320mm) woofers while the port tuning is adaptable to front- or rear-firing configuration.
Wilson Audio has also employed its proprietary AudioCapX capacitors in the highly-engineered crossover design. Super-precise time alignment/focus at the listening position is achieved via the comprehensive adjustability and calibration hardware housed in the Chronosonic XVX's gantry section. The Chronosonic XVX's adopts Wilson Audio's proprietary X, M and S materials across various areas of its cabinet construction.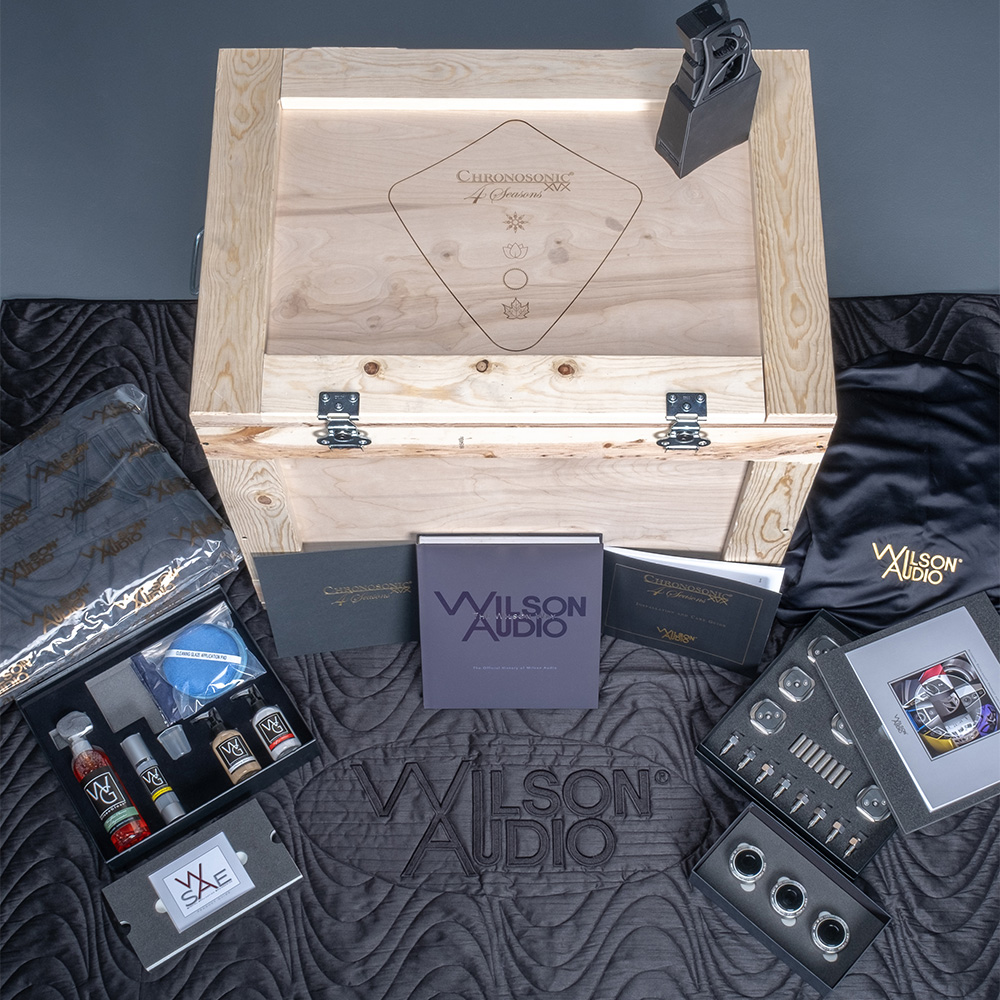 The 4 Seasons editions are supplied with a 'Treasure Chest' containing a number of bespoke items such as 'The Wilson Way' book depicting the company's history, a 3D-printed Chronosonic XVX model, paint polishing and maintenance products, metal hardware accessories and more.
A '4 Seasons'-dedicated video is available for viewing here: www.youtube.com/watch?v=Mz2oDXsVrE8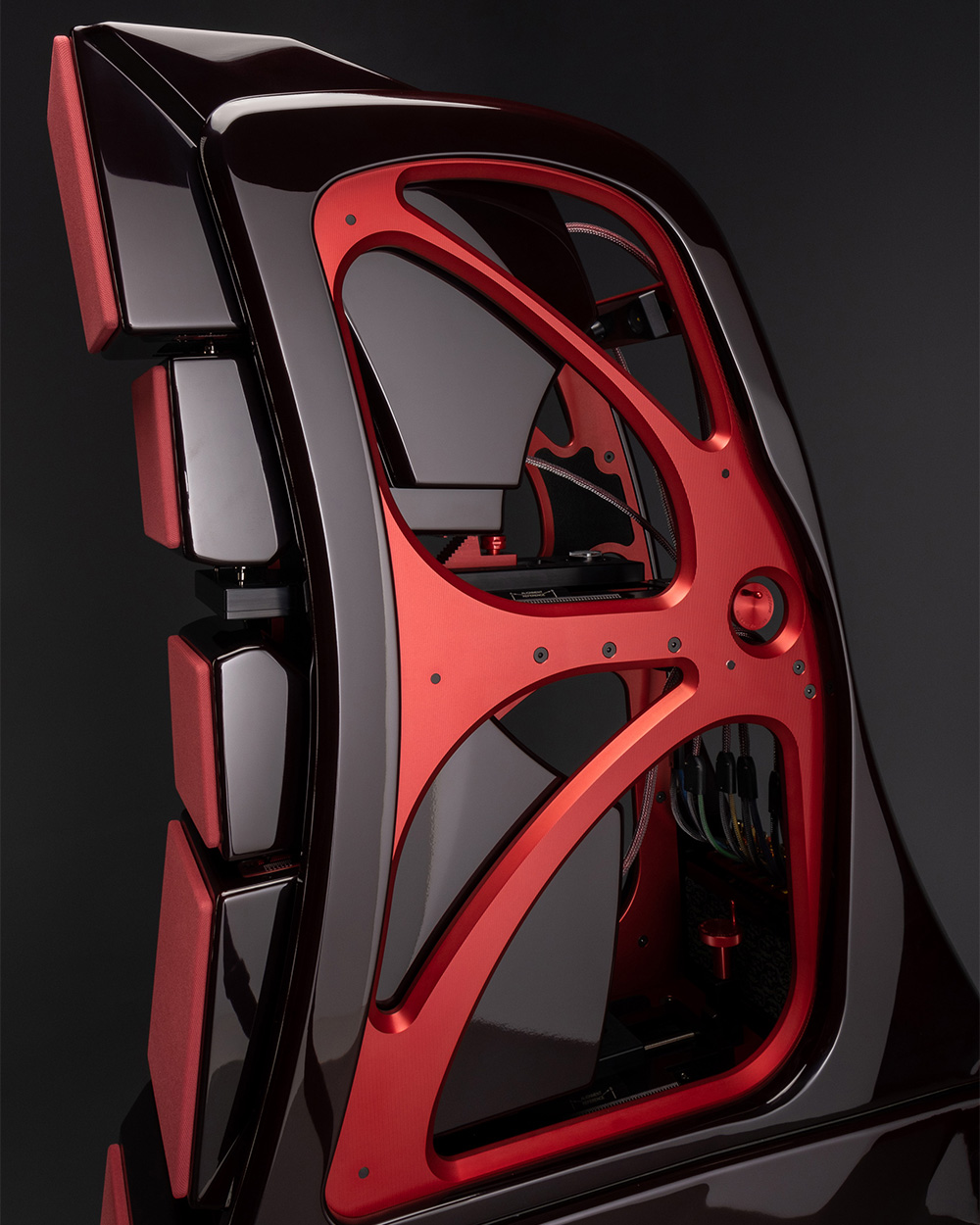 Wilson Audio loudspeakers are distributed via Advance Audio Australia. Select models are available to audition via Advance Audio's established network of specialist audio dealers around the country.
Wilson Audio Chronosonic XVX 4 Seasons Editions
Price: AU$599,995
Australian Distributor: Advance Audio Australia
+61 2 9561 0799
www.advanceaudio.com.au