German cable specialist inakustik has launched the new 'Referenz Micro AIR' line of which the LS-404 is the flagship loudspeaker interface and the recipient of a variety of the company's innovative technologies.
The new 'Referenz Micro AIR' cable line is a step down from the company's top echelon 'Referenz AIR' range and is entirely handcrafted in inakustik's modern production facility in Ballrechten-Dottingen, Germany. Fitting with inakustik's ideology of unrelenting neutrality, the company has gone about designing a cable with the least amount of influence on the sonic presentation. That mandate required strict observance to the cables' parameters of inductance, capacitance and resistance, all of which have been reduced as much as possible.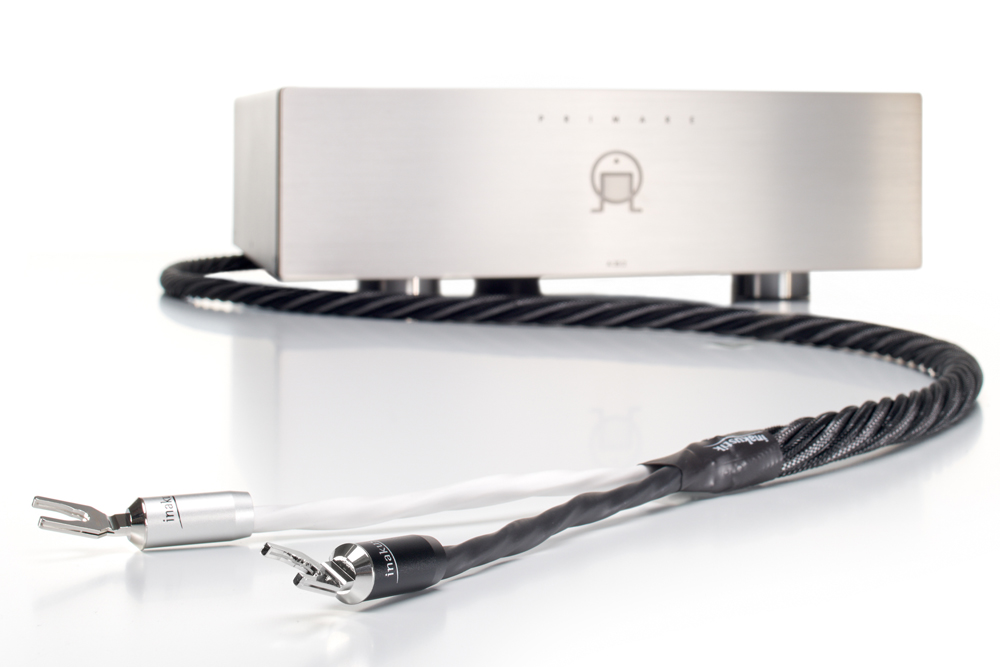 In particular, inakustik's engineers paid much attention to cable capacitance, with the company stating to SoundStage! Australia, "… capacitance is a physical phenomenon and its size depends on various factors. One essential factor is the insulation material, the so-called dielectric, which can increase the capacity many times over. Air on the other hand does not do this and is therefore the ideal insulator," then going on to state, "To faithfully transmit the extremely fine details that define sound and space and lend emotion to the music, the cable has to metaphorically keep the speaker on as tight a leash as possible to the amplifier. These beasts can be tamed by applying physical laws, using the right materials, and an appropriate cable architecture."
To that end, the Referenz LS-404 Micro AIR loudspeaker cables are 'Air insulated' to avoid the deleterious effect of capacitance and electrical energy storage within the cables. The Referenz LS-404 Micro AIR's high-purity copper conductor layout features eight concentric bundles. The company has developed a proprietary configuration which arrays the conductor bundles in several layers therefore optimising signal flow while it also "minimises transit time differences".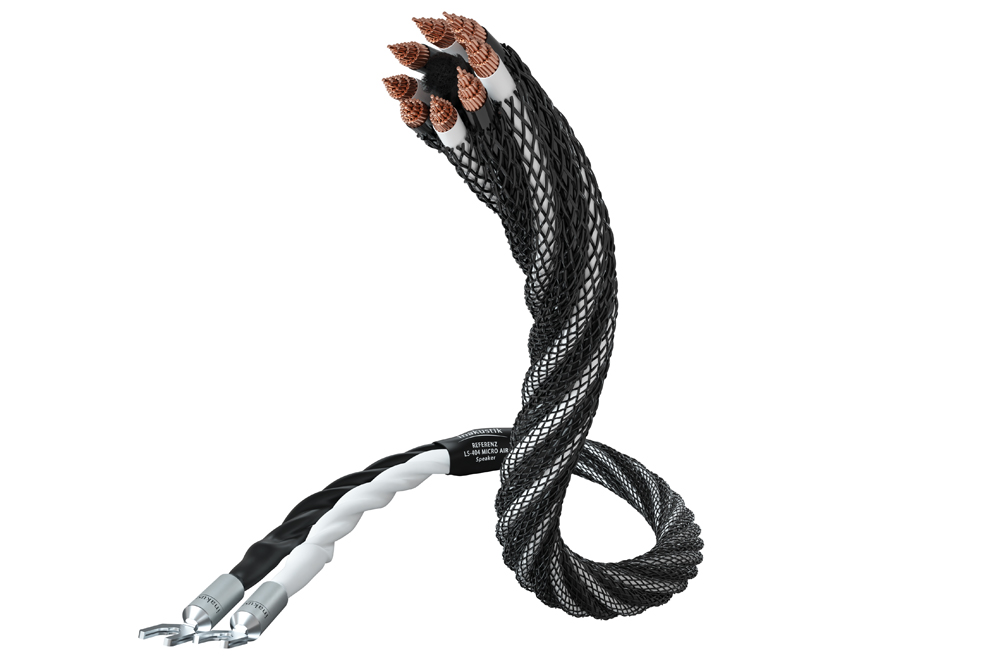 The layout also cancels magnetic field interference around the positive and negative conductors while markedly reducing cable inductance. These strategies are said to greatly enhance the spatial presentation of appropriate recordings. The multi-bundle configuration is then enveloped in a thin layer of polyethylene in order to protect the copper from oxidisation.
The inakustik Referenz LS-404 Micro AIR loudspeaker cables are available in banana plug or spade lug terminations and in single-wire and in bi-wire configurations. Custom lengths are available on special order.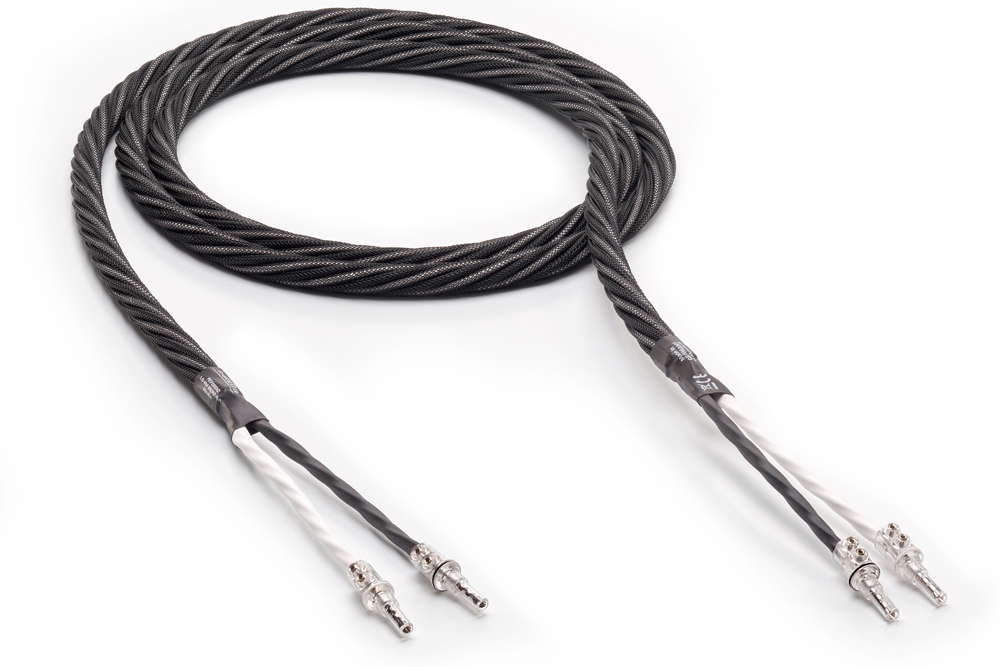 The new cables are shipping from Germany by the last week of February 2022 and will be available in Australia via importer Audio Marketing's network of specialist audio dealers around the country.
inakustik Referenz LS-404 Micro AIR Loudspeaker Cables
Price: AU$1600 3m Bananas, AU$1700 3m Spades
Australian Distributor: Audio Marketing
+61 2 9882 3877
www.audiomarketing.com.au