Vertere Acoustics has announced the new Imperium, a penultimate precision motor drive which slots-in as an optimised simplification of the company's flagship 'Reference Motor Drive'.
The Imperium motor drive has come about as a result of consumer demand, with many of Vertere Acoustics' SG-1 and RG-1 turntable customers requesting an upmarket precision drive to mate to the highly acclaimed turntables and as an upgrade to the Tempo motor drive. Imperium is the latest product in a spate of releases including the superbly engineered SG-PTA tonearm and VeRum interconnect line.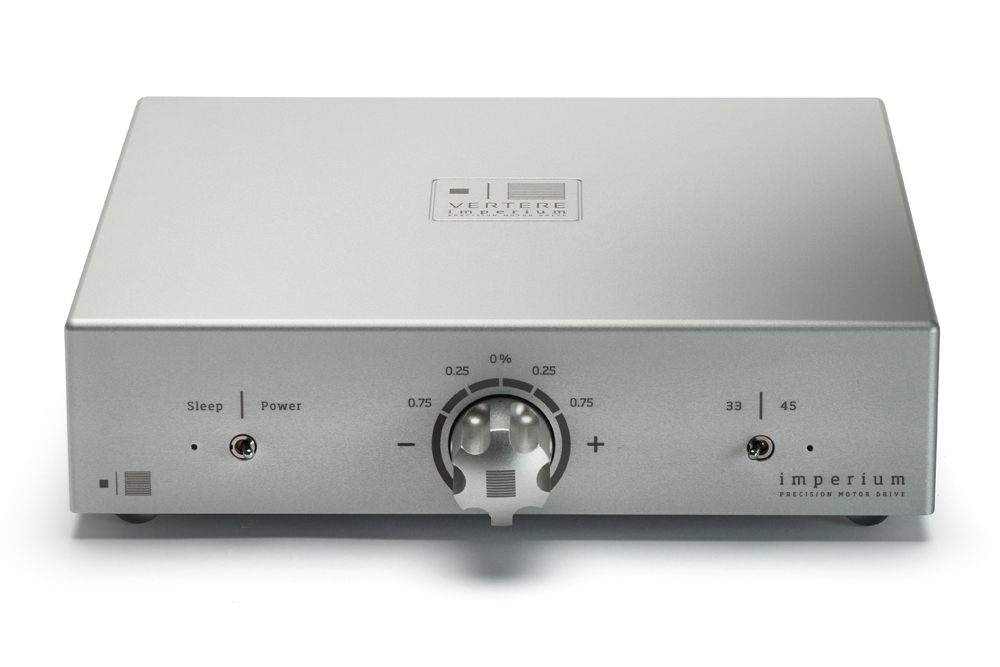 Vertere Acoustics' aim was to design a motor drive capable of the purest output of sine and cosine waves. Taken into account were RF and noise pick-up, with the company's engineers fine-tuning the circuitry to avoid those distortions. Even the supplied cables were given attention in order to reduce the deleterious effect of distortion sources. In addition, the controlling microprocessor has been copper foil-screened while the associated DAC, which feeds the motor's amplifiers, features double screening. A large stainless steel plate is used to shield the main PCB.
The microprocessor, of course, digitally generates the sine and cosine waves which is then fed to the on-board digital-to-analogue converter mentioned above. In turn, the DAC then feeds its output to what Vertere Acoustics refers to as "power amps" which generate the required 17V motor.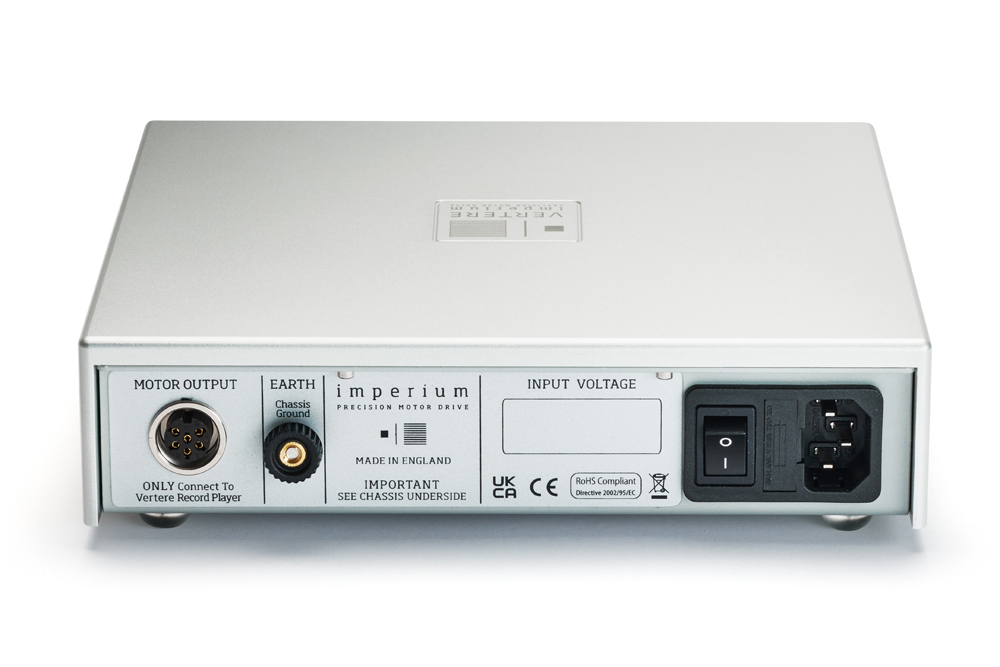 The Imperium features a "twin-regulated" linear power supply which feeds the main circuit, the 12V external supply for the turntable's illumination and the digital regulation for the microprocessor and DAC. The PCBs are twin-layer, gold plated and employ "extensive ground planes" while the various circuit sections are powered via fully-regulated voltage rails. The entire circuit is housed in a CNC precision-machined chassis milled from solid aluminium.
Vertere Acoustics Founder and Chief Designer Touraj Moghaddam told SoundStage! Australia, "Imperium is designed with the optimum linear power supply internally to reduce any external noise pickup and lower the impedance path. The result is a subtle but, at the same time obvious, improvement of timbre and low-level information and stereo precision, even over Tempo which itself was a significant improvement over the original SG motor drive."
The Imperium Motor Drive is supplied with a motor link (DIN cable with gold-plated connectors and thread-lock) and Vertere Acoustics' own Redline AC power cable (2m length).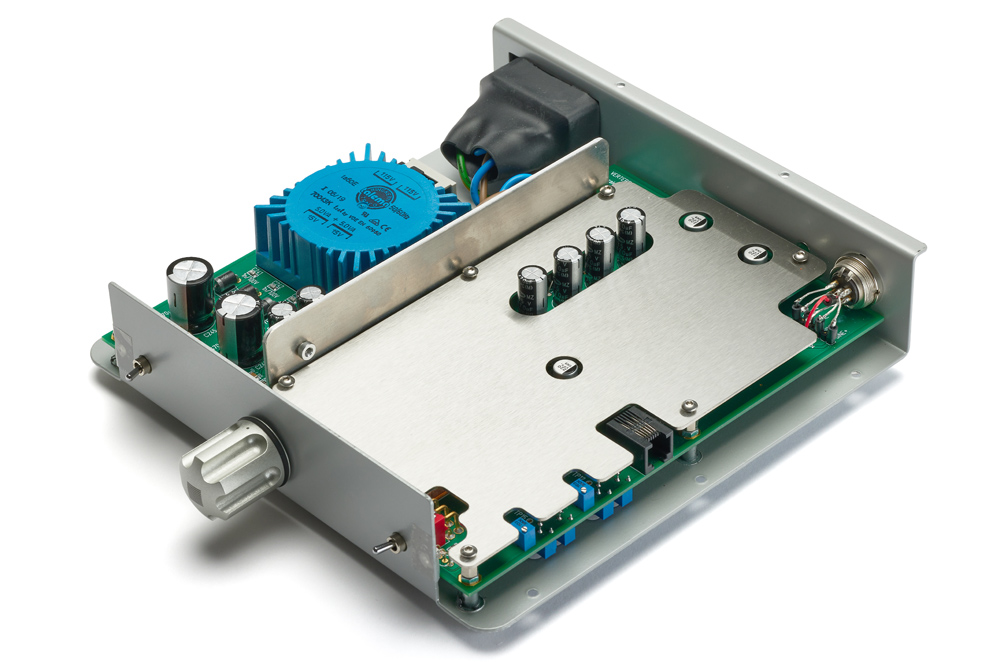 The Vertere Acoustics Imperium Motor Drive is distributed in Australia via HiFi Collective and will be available through specialist audio retailers around the country.
Vertere Acoustics Imperium Motor Drive
Price: AU$17,995
Australian Distributor: HiFi Collective
+61 3 9013 4334
www.hificollective.com.au