In a further expansion of its digital product offerings running in parallel with a growing analogue range, France's Totaldac has released the d1-switch.
While being a somewhat contentious issue in some circles, many believe every single link in the digital audio playback chain plays a performance part in a system's overall sonic presentation. Of course, right at the source of your network's streaming signal path is the digital switch.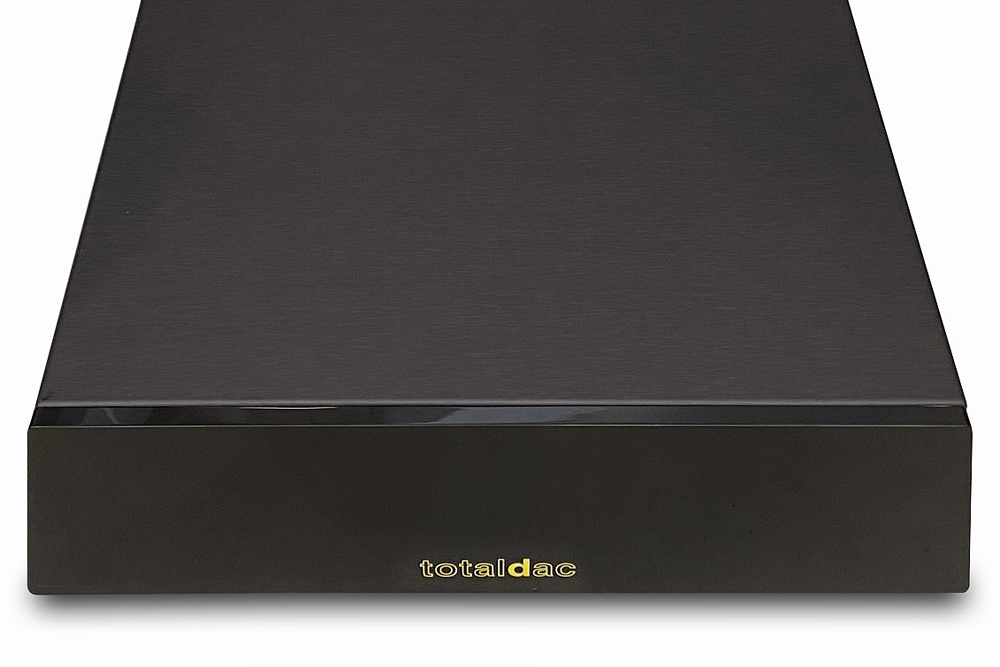 To address the quality of the switch over-and-above your standard service provider's offering, Totaldac has announced the d1-switch a bespoke solution which the company believes will improve digital playback quality even if, it claims, a switch is not required within the network's configuration.
The d1-switch is housed in Totaldac's signature pyramidal shape and black polished acrylic fascia in order to match to the company's product range. Internally, the d1-switch features Totaldac's 'live-power' power supply which is also offered as an upgrade for many of the company's other digital and amplification products.
The rear panel houses the RJ45 input socketry which each features its own functionality within the design. There's a router/modem input, a NAS or Roon core input (it could be a Totaldac player) and a streamer input. Totaldac offers an ethernet filtered cable which could be used for connectivity.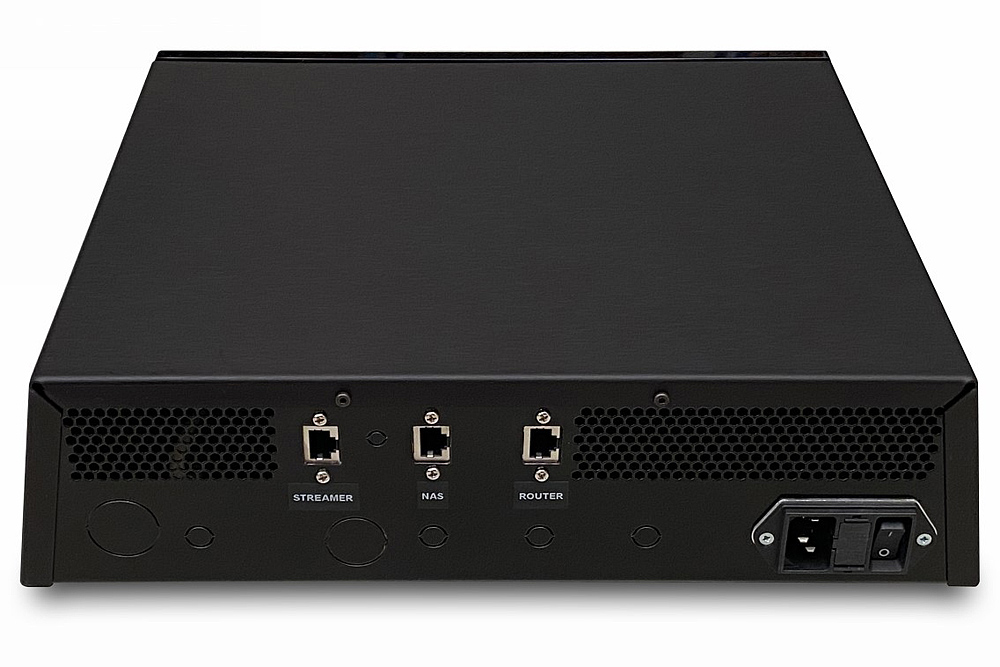 Totaldac Founder Vincent Brient told SoundStage! Australia, "The d1-swicth is made to improve the sound of a digital source connected to the network, making the sound more natural for local files reading but also a internet streaming" and went on to say, "So you can insert this switch in the system just to improve the source quality, even if you don't need an ethernet switch."
The first d1-switch units are said to ship around early Q2 2022. There's no Australian pricing yet but see below for Euro pricing.
Totaldac d1-switch
Price: EU4200 ex VAT
Manufacturer Direct to Australia: Totaldac
+33 6 18 03 14 08
www.totaldac.com