In literal support for its amplification products, McIntosh Laboratory has launched the AS125 and AS109 anti-vibration platform stands.
The AS125 has been designed to support McIntosh Laboratory's current amplification products in addition to models in previous generations. It also serves as a universal platform for other product categories such as source components, etc. The AS109 however, has been specifically designed as a bespoke platform stand for the company's MC901 Dual Mono Amplifier.
Both stands share similar construction methodologies in order to provide a suitable support system with solid design principles which provide performance benefits while being beautifully finished. The platforms feature a solid 76mm slab of sustainable white ash timber provided by Symbol Audio, who are the recipients of 'Silver Exemplary' status from the Sustainable Furnishings Council.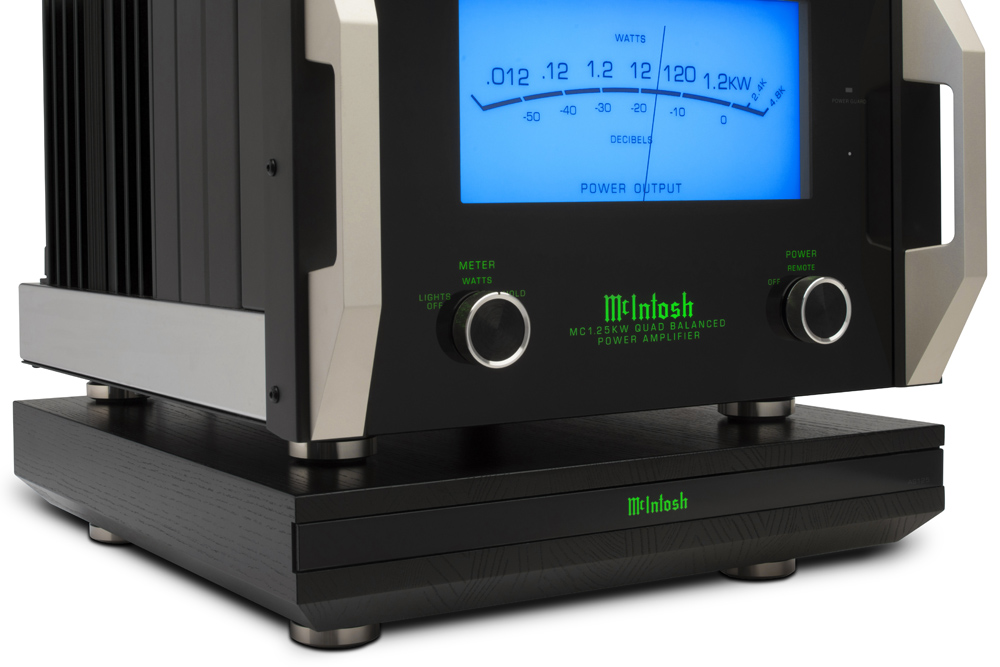 The stands are constructed using a "face-glue" technique which is said to provide strength, scratch resistance, durability and material stability. The top surface attractively shows the wood's grain structure while the finish is in "jet-black" stain with a catalysed lacquer topcoat in order to provide vibrancy and added depth to the finish. The stands include a set of custom feet and are provided with a bottom pad to protect surfaces while providing additional isolation from vibrational distortions.
A simple in-built 'Power Control' electronic circuit (with mini-jack in/out sockets) allows the backlit illumination – in traditional green, of course – of the 'McIntosh' logo mounted on a metal face plate on the platforms' fascia panel.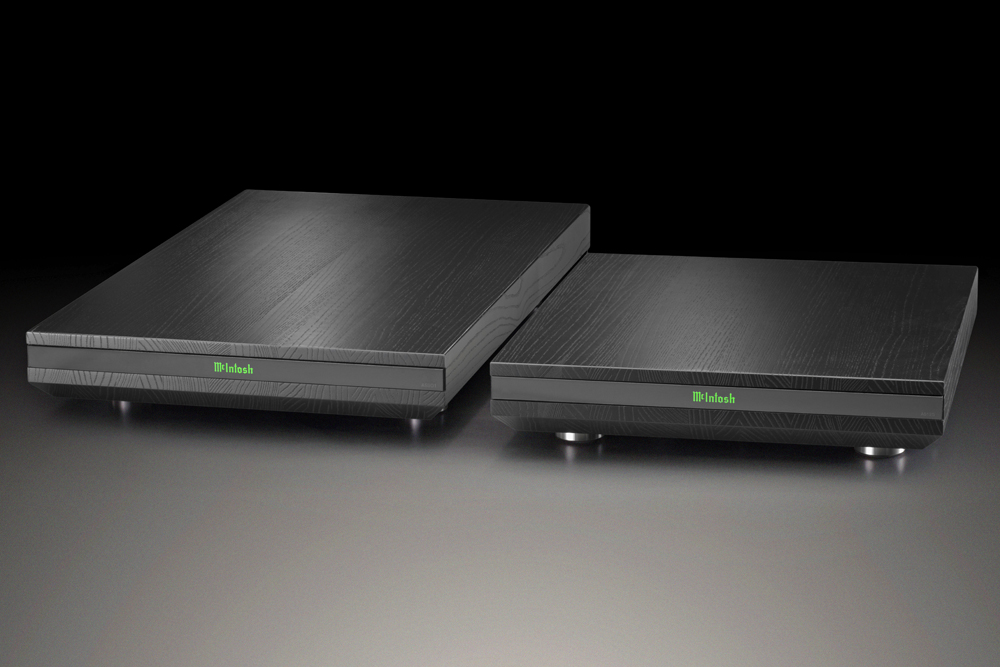 The AS125 is 452mm wide by 103mm tall and 457mm deep, a dimension which provides wide compatibility with many of McIntosh Laboratory's wide range of components. The AS901 is the same width and height as the AS125 but is 300mm longer measuring 757mm deep and perfectly matches to the dimensions of the stunningly-designed MC901 Dual Mono Amplifier.
McIntosh Laboratory AS125 & AS109 Stands
Price: AS125 AU$5495 and AS109 AU$6495
Australian Distributor: Synergy Audio
+61 3 9459 7474
www.synergyaudio.com