A power supply upgrade for Vertere's Dynamic Groove DG-1 turntable and Tempo motor drive has been announced by the analogue specialist company.
The new 'Challenger' dedicated DC power supply is the consequence of extensive testing and listening sessions resulting in a significant performance upgrade. Vertere is offering two versions of the power supply with the Challenger version featuring a standard AC cable while the Challenger Redline is supplied with Vertere's 'Redline' AC power cable. The Redline AC cable is available in US, UK, European and Australian power plug types.
The Challenger DC power supply has been specifically designed to cancel noise and to provide clean DC power for the Tempo motor drive. As the company states, any power fluctuation or distortion/noise will affect the motor which then, in turn, affects the accuracy of operation of the turntable system. Potential sonic degradation in terms of reduced dynamics, detail, timing, etc. are said to be products of carried-through noise.
Power input covers a worldwide 100V to 240V operation (50 and 60 Hz) and outputs a clean 30V DC to the Tempo with a maximum current of 2.17A.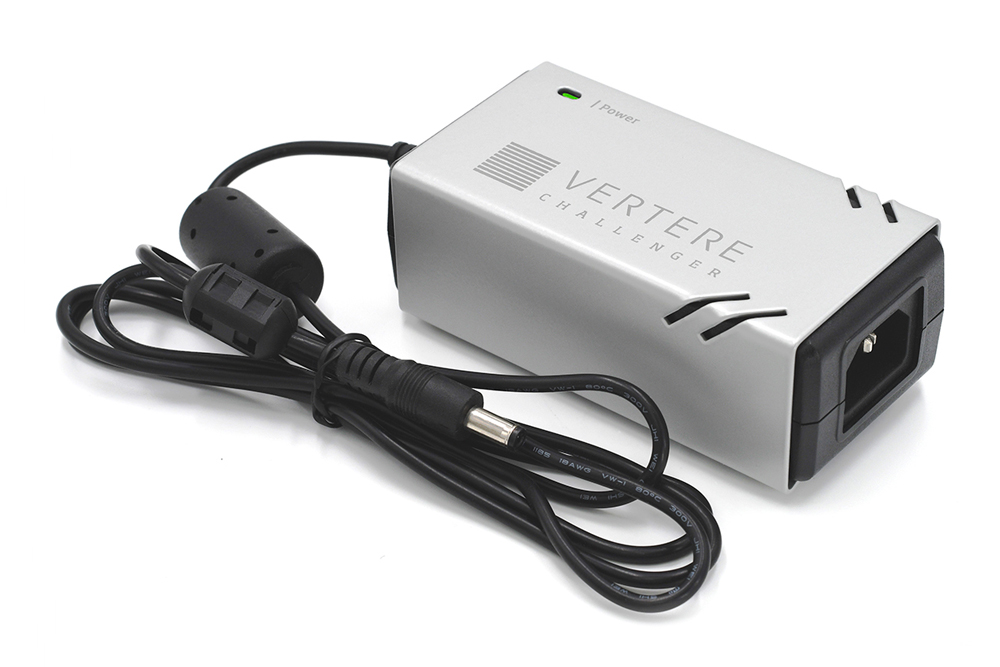 Vertere told SoundStage! Australia, "Challenger elevates the performance of our worldwide award-winning record players to yet a new peerless level."
The new Vertere Challenger and Challenger Redline DC power supplies are available in Australia via importer HiFi Collective's country-wide network of audio specialist retailers.
Vertere Challenger DC Power Supply
Price: Challenger AU$725, Challenger Redline AU$1795
Australian Distributor: HiFi Collective
+61 3 9013 4334
www.hificollective.com.au