Professional and consumer digital specialist MUTEC has launched a new upgrade path for its highly-acclaimed flagship REF10 Reference Master Clock.
Now under the REF10 SE120 nomenclature (part of MUTEC's spare-no-expense 'Empyrial' class), the new upgrade features a hand-selected "elaborately manufactured" 'SE120' oscillator replacing the standard unit. The new oscillator upgrade is made possible by the opportunity to employ all of the REF10's supporting circuitry. The upgrade includes a battery of tests, measurements and calibrations to ensure the upgrade is up to full REF 10 SE120 specification standards. MUTEC even offers the option of upgrading the unit's chassis and front panel to reflect the new product name.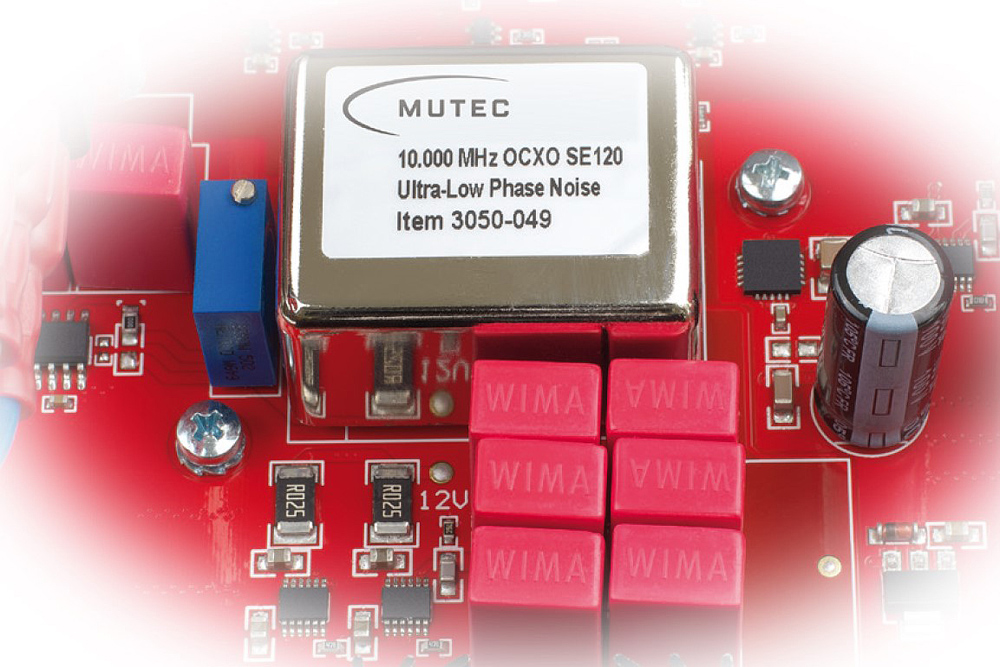 The Berlin company released the original REF10 back in Q3 2020. The Reference Master Clock soon became a sought-after Reference Clock upgrade to digital-to-analogue converters in professional recording studios. Its outstanding performance led to the REF10 infiltrating the ranks of discerning audio enthusiasts who were seeking the very best in digital playback through high-end consumer audio systems.
MUTEC states the upgrade to REF10 SE120 standard brings forth increased performance most notably in the areas of spatial rendering, overall sonic coherence, resolution and "realism".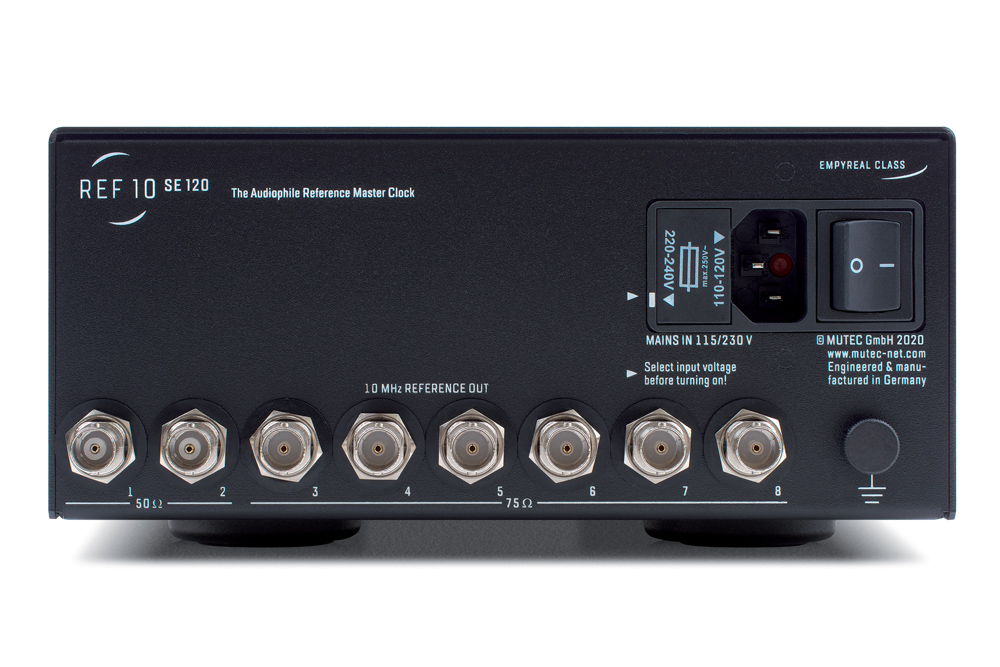 The Made in Germany upgraded oscillator provides an ultra-low noise, high stability reference for the digital audio signal path. It's a very specific model and is made in small quantities so as to absolutely comply with MUTEC's strict specification requirements (a number of measurement graphs are published on MUTEC's website).
The REF10 SE120 of course retains the engineering and circuit excellence the company has been known for. The upgraded unit carries forth the RF protection steel shielding, the power line AC mains filter, full galvanic isolation and the battery of BNC connectivity options on its rear panel.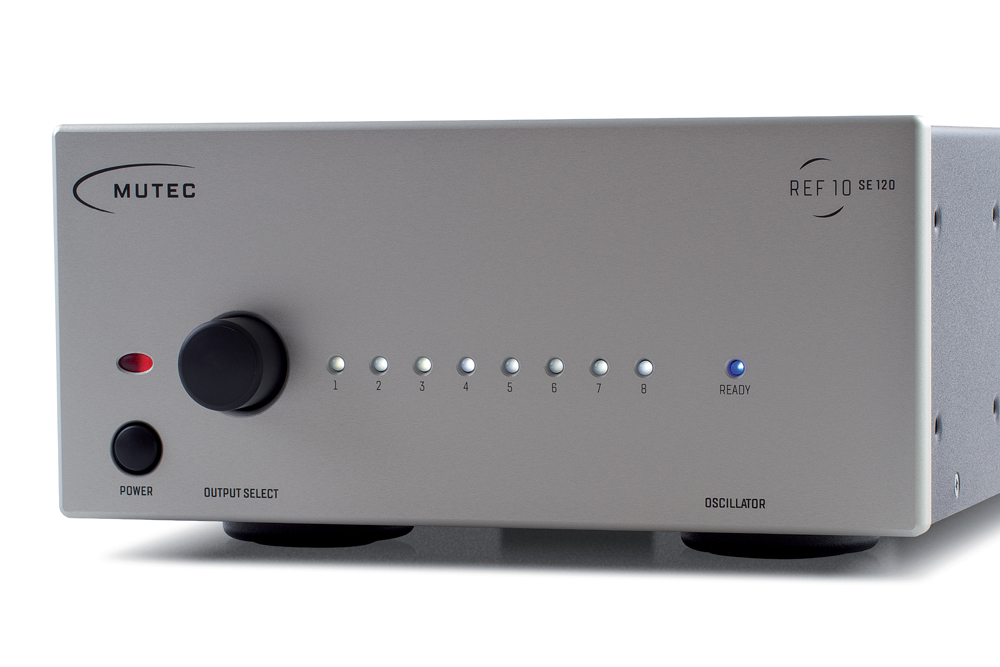 MUTEC CEO Christian Peters told SoundStage! Australia, "It was primarily the numerous of enthusiastic feedback we received from the users about the sonic improvements of the special version REF10 SE120 compared to the base model REF10 that prompted us to offer this upgrade. This way, REF10 owners can easily and at a fair price increase the already excellent performance of their audiophile reference master clock REF10 to the ultimate level of the special version REF10 SE120."
Upgrade enquiries can be made via an online form on its dedicated webpage (link here) with international pricing available on request.
MUTEC REF10 SE120 Reference Master Clock Upgrade
Price: EU1999 (Ex Factory). For Upgrade Request Go To Upgrade Page Here
Australian Distributor: ATT Audio Controls
+61 3 9481 1244
www.attaudiocontrols.com