M2Tech Rockstar series receives a more traditional analogue addition to its digital components line-up – the pure Class-A Larson monoblock amplifiers.
Technologically, Class-A amplification is associated with high-bias output stages, large cooling systems, in order to monitor the unavoidable heat, and meaty power supplies which contribute to a physically large component. Sonically, and all things being equal, a pure Class-A amplifier can provide the very best in sound quality.
The M2Tech Larson monos are said to provide true, pure Class-A without straying into Class-A/B like most designs (there's a separate power supply). While other amplifiers said to be "Class-A" provide a few watts of Class-A into high impedance loads, only to then convert into Class-A/B for the remainder of their output power rating, or at low impedance loads, the Larson amplifier is stated to remain in full Class-A up to its full rating. Said Class-A rating is given as 20 watts into 8 ohms and 40 watts into 4 ohms, with the capacity for 30 watts into 2 ohms.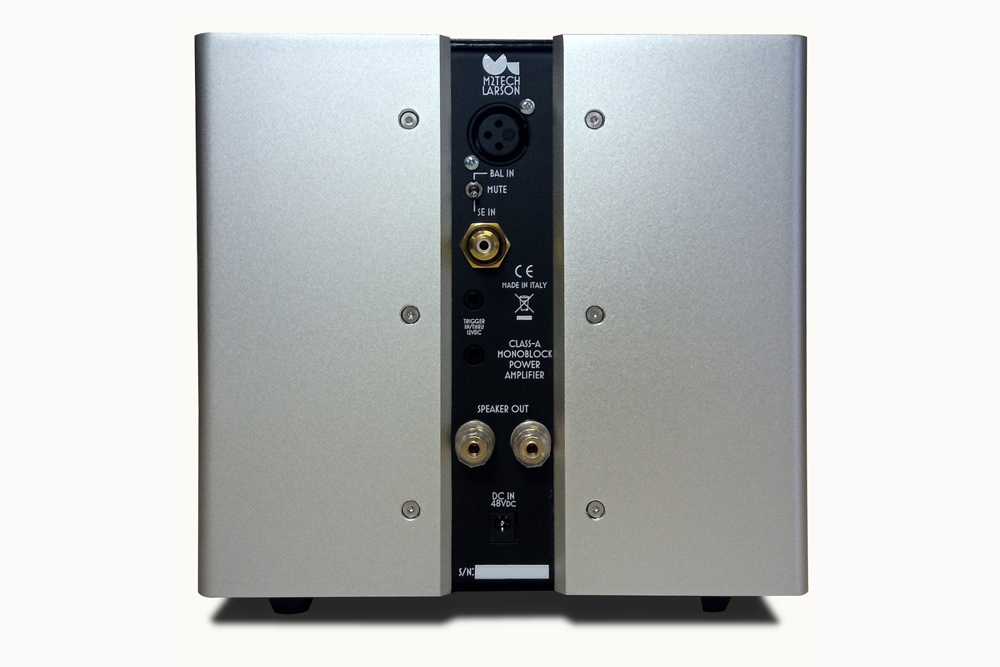 The Larson amplifiers are styled in an aesthetic language to match the M2Tech Rockstar series. While the footprint is smaller than the monster-sized amplifiers usually associated with pure Class-A amplification, the tall design allows for extensive heatsinking surface area in order to control the internal high temperatures related to the design topology. A switch-mode power supply circuit provides universal voltage. The rear panel is outfitted with XLR balanced and RCA single-ended connectors (switchable and including a 'Mute' position') and high quality speaker binding posts.
M2Tech claims the Larson monoblock amplifiers are capable of driving tough loudspeaker impedance loads and, indeed, the company states several difficult-to-drive loudspeaker systems were used through the development process of the amplifiers.
Founder Marco Manunta told SoundStage! Australia, "[the Larson amplifier], It's based on a classic, smart circuit which dates back to the dawn of the solid state era, a circuit which resembles that of a single-ended triode tube amp. The output stage is based on a collector output biased by a current generator", going on to state, "While the rated power may seem quite low for modern standards, the current capability and the overload performance of the Larson, very similar to that of a well-designed single-ended triode amp, give listeners the feeling of much higher power."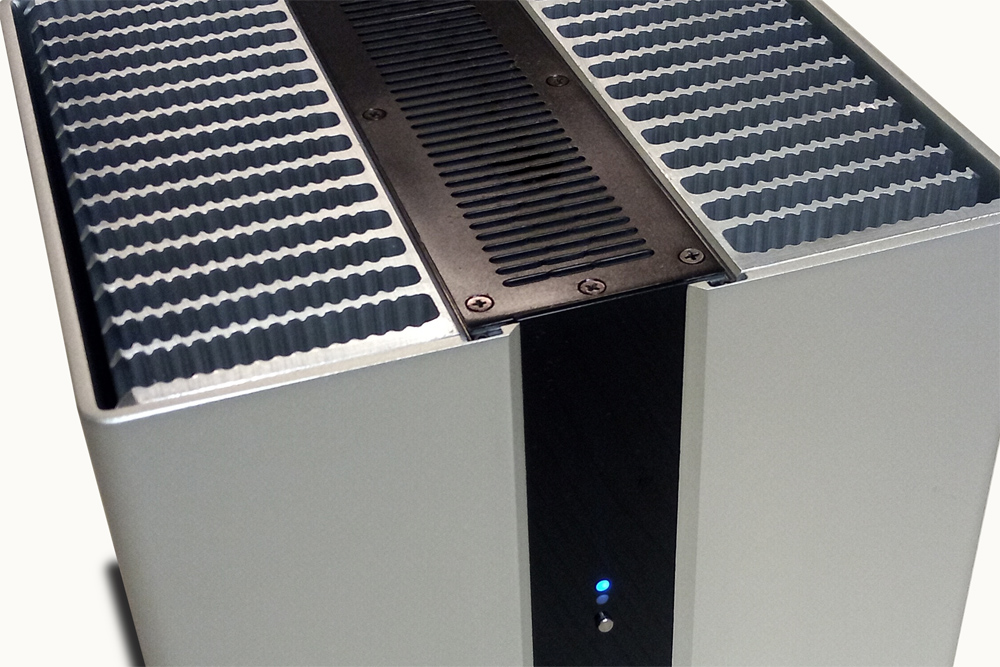 The new M2Tech Larson Class-A monoblock amplifiers will be available in Australia from January 2022.
M2Tech Larson Class-A Monoblock Amplifiers
Price: AU$4995 Each
Australian Distributor: Critical Sound Information
+64 6 873 3350
www.criticalsound.co.nz