Karan Acoustics' flagship Master Collection line is now rounded-out by the POWERa and POWERb stereo and monoblock power amplifiers which join the band first started by the LINEa and LINEb preamplifiers.
The new amplifiers are a summation of Karan Acoustics' decades-long engineering expertise which, in the Master Collection series, has allowed for little in the way of compromise. The POWERa and somewhat more affordable POWERb amplifiers are an example of top-flight build quality and circuit design. First to be announced are the POWERa monoblock and stereo amplifiers.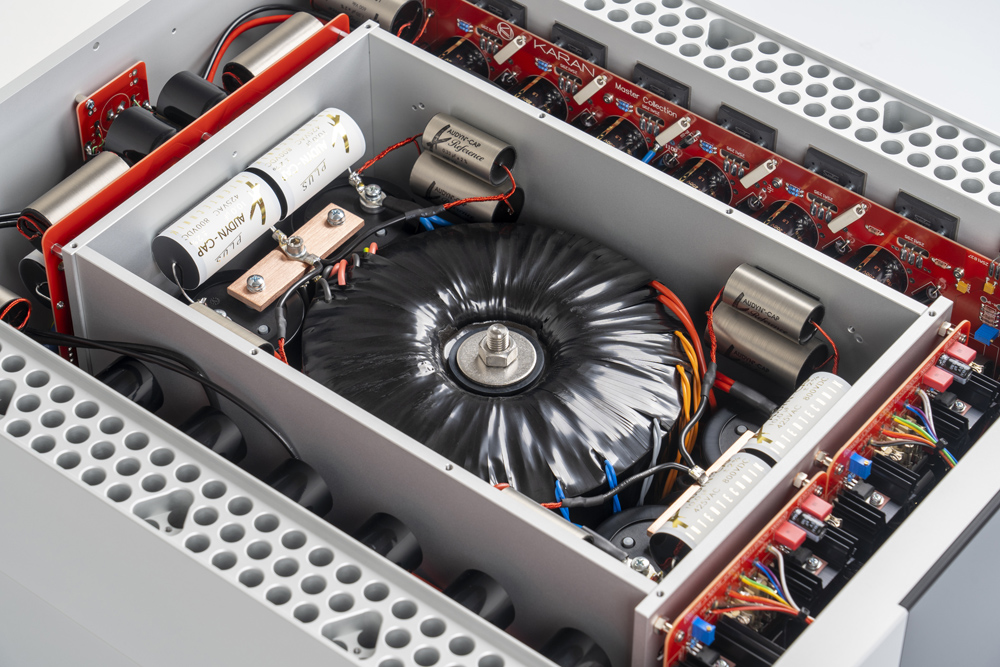 The POWERa MONO is a super-powerful fully-balanced amplifier specified as capable of outputting an enormous 2100 watts into 8 ohms loads, with the figures for lower impedances mounting to astonishing 3600 watts into 4 ohms and 6000 watts into 2 ohms. The phenomenal output rating is supported via twin 2.7 KVA toroidal power transformers and a custom capacitor bank totalling 210,000 micro-farads. The massive toroidals no doubt making the most part of the MONO's 105kg weight each (the POWERa stereo's single chassis also weighs 105kg). Despite being a mono amplifier, the POWERa MONO features dual on/off switches (tied-in to each transformer) while also having a third on/off switch for the in-built DC blocking circuit.
Equally impressive is the POWERa 'Dual-Mono' fully-balanced stereo power amplifier is rated to output 650 watts per channel into 8 ohms, 1100 watts into 4 ohms and 1800 watts into 2 ohms. Again, Karan Acoustics uses twin toroidal transformers, this time rated at 2.1 KVA each. The power supply custom capacitor bank is maintained at an equal 210,000 micro-farads total.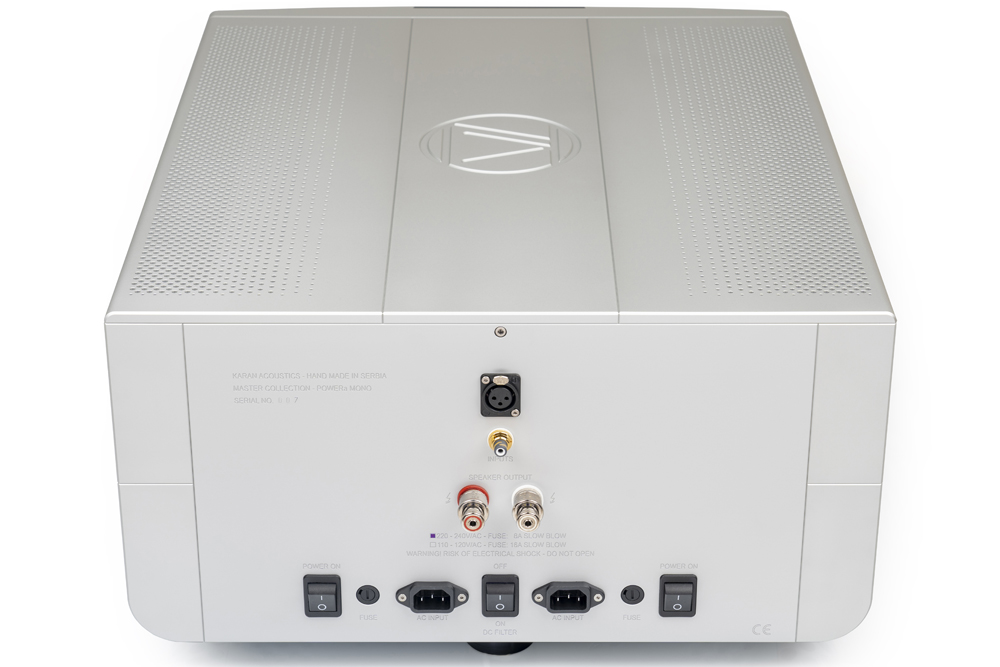 Both amplifiers are quoted as having a very wide frequency response which spans from DC to 300 kHz at -3dB while covering the 20 Hz to 20 kHz span at +/-0dB. Total Harmonic Distortion (THD) is quoted as 0.03% for both models. The Inter-Modulation Distortion (IMD) has also been quoted as 0.03%. The amplifiers offer both balanced XLR and unbalanced RCA connectivity options.
Both the POWERa MONO and POWERa dual-mono amplifiers' massive precision-machined aluminium chassis are supported via CMS (Critical Mass Systems) CS2 vibration control footers. Both amplifiers features a peppering of high quality components including Audyn-CAP Intertechnik and Reference capacitors.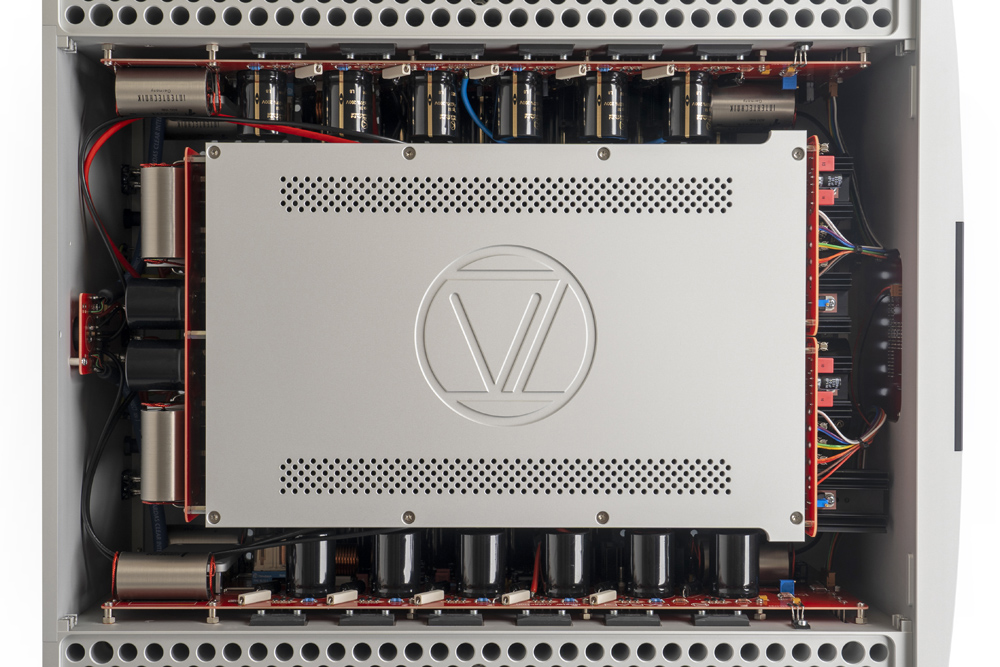 The LINEa preamplifier and its companion piece POWERa monoblock amplifiers are in Australia now while the balance of the line-up is due to arrive in 2022.
Karan Acoustics POWERa MONO and POWERa Stereo Amplifiers
Price: AU$148,600 and AU$74,800 Respectively
Australian Distributor: Radiance AV
+61 2 9659 1117
www.radianceav.com.au