A new dawning of the Age of Aquarius is announced by AC power pundits IsoTek with its addition of the latest V5 Aquarius 'power cleaning system' for optimising electronics' performance.
A "from the ground-up" reworking of its award-winning EVO 3 predecessor, the new fully star-earthed V5 Aquarius features six independent power "networks" designed to provide optimised AC to two high-current devices, such as amplifiers, and four lower-demand components like CD players, streamers, preamplifiers, etc. The power sockets have been engineered to substantially reduce Differential Mode AC mains cross-contamination noise between each outlet socket.
The V5 Aquarius' two high-current outlets feature 16A thermomagnetic fuses while the remaining four low-power sockets are fitted with 6A fuses. IsoTek states its thermomagnetic fuse design provides 1000 times greater contact area compared to a standard fuse, with the claim being improved performance. An improved circuit board design is said to incorporate 35% added "copper-loading" for increased amperage and lower resistance while a doubling in inductance allows 40% increased current potential.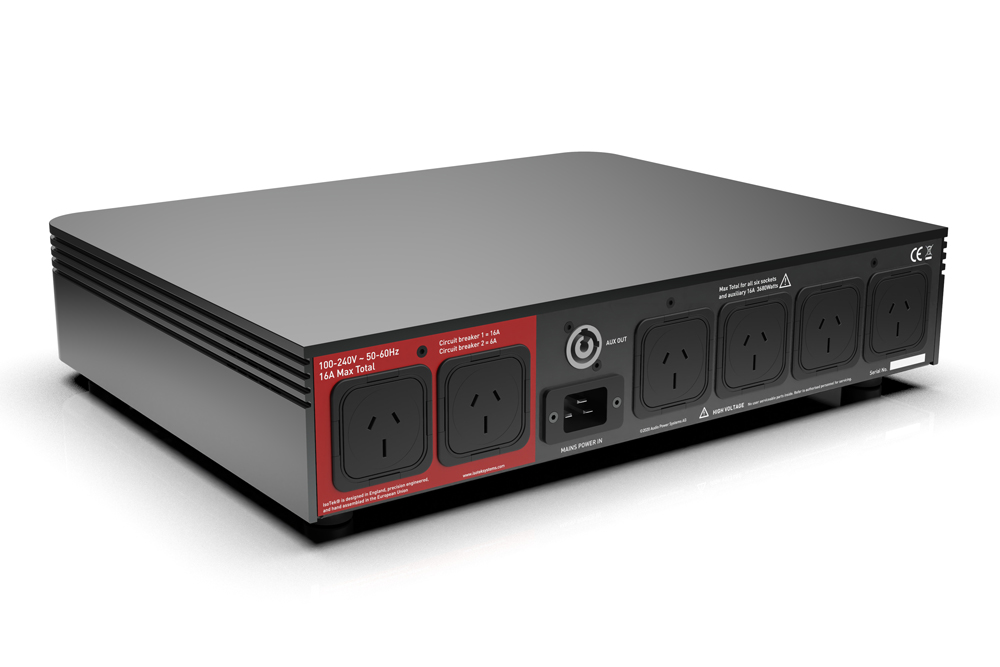 One of Isotek's aims was to reduce Direct Current Resistance (DCR), and in the V5 Aquarius, the resulting design has wrung an approximate 25% improvement which approaches a zero-ohms ideal outcome. RFI has also been reduced down to a quoted 60dB while the internal wiring features Ohno Continuous Cast copper silver-plated with FEP 'virtual air' dielectric. IsoTek's 'System Link' option allows several of the company's AC devices to be directly connected (referenced back to a single AC outlet) for increased performance potential.
IsoTek told SoundStage! Australia, "The upgrades result in the V5 Aquarius delivering absolute power and unrestricted current delivery within the confines of the energy company and regulatory limits. The sequential protection circuit of the V5 Aquarius has been increased to now offer 81,000A of instantaneous protection and 40,000A of continuous protection; it is the most robust surge-protection system IsoTek offers at the price point."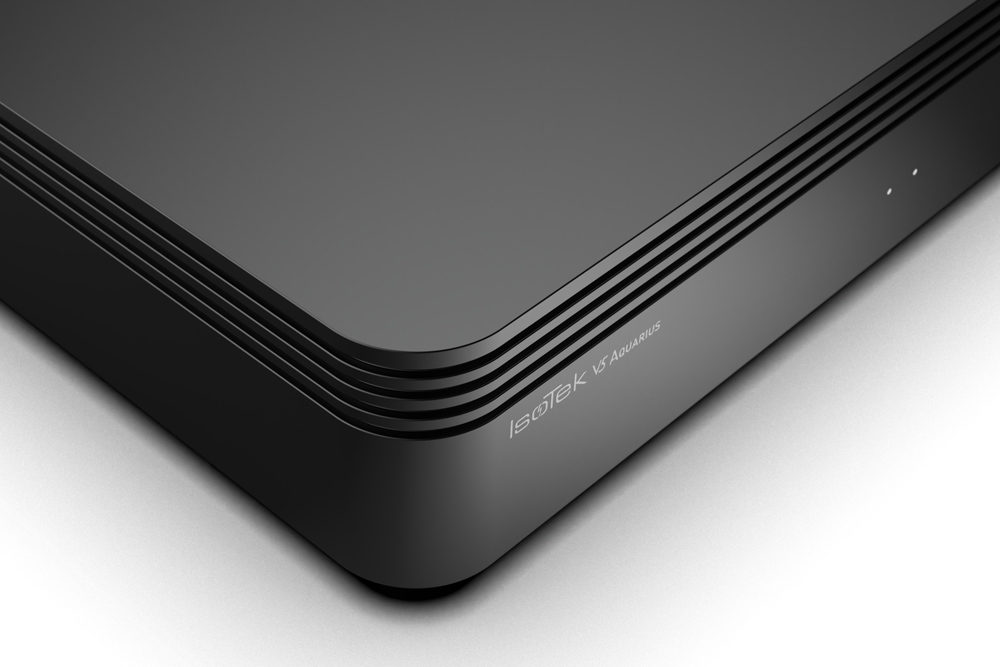 The new V5 Aquarius is the first of a new product line by IsoTek, with the company teasing a 'Titan' model to come soon. IsoTek supplies the V5 Aquarius with its own 'Premier' AC power cable.
IsoTek is imported into Australia by distributor Interdyn and can be auditioned at the company's country-wide specialist dealer network.
IsoTek V5 Aquarius Power Cleaning System
Price: AU$3999
Australian Distributor: Interdyn
+61 3 9426 3600
www.interdyn.com.au