In a reinvention of last-gen designs, analogue specialist Vertere announces two new SG-PTA carbon fibre high-end tonearms featuring a number of key engineering improvements.
SG-PTA stands for Super Groove Precision Tonearms and from the list of improvements it would seem founder and Chief Designer Touraj Moghaddam has placed emphasis on the 'Precision' aspect.
The new SG-PTA and SG-PTA HB 240mm (9-inch) tonearms are 428g medium-mass Tri-pivot bearing ultra-low stiction designs made to be compatible to a wide variety of cartridge types. Said cartridges attach to a newly designed headshell in aluminium for the SG-PTA and titanium for the SG-PTA HB. In turn, the headshell attaches to the tonearm via a non-resonant alloy insert. The tonearm tube is a "roll-wrapped carbon-fibre" construction with bespoke Vertere Pulse or Vertere Pulse HB internal wiring (optional higher-end cables available at added cost) terminated with a 5-pin (triple gold plated tag contacts at the cartridge end) connector body which is CNC machined from solid PTFE said to provide superior dielectric characteristics.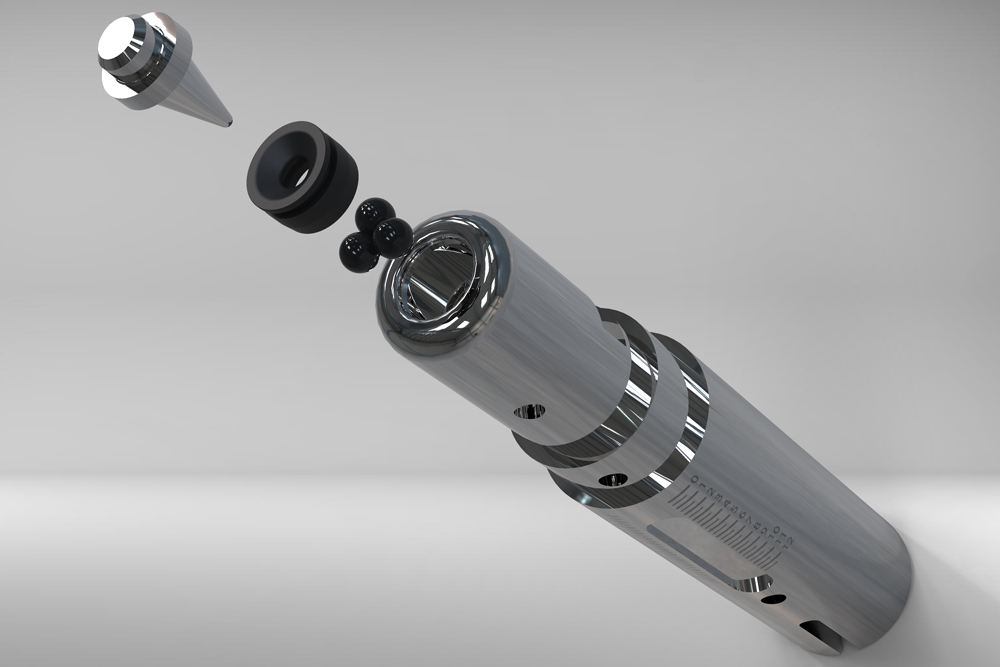 The bearing mechanism comprises tightly machined parts housing a trio of "super-round" silicon nitride balls. The centre of the three-ball cluster serves as the pivot point for an aerospace precision-machined stainless steel spike-like pivot. While the scheme resembles a Uni-pivot design, due to its single-point contact with the silicon nitride balls, the resulting Tri-point mechanical behaviour eliminates Uni-point chatter (or inter-surface/part vibration and microscopic physical movement).
Further, a high-precision stainless steel bearing pivot is structurally bonded to a highly-machined aluminium alloy yoke. The entire assembly serves as the support for the chrome-plated counterweight and anti-skating mechanisms and the tonearm itself, of course. Around the tonearm, Vertere has placed a stainless steel ring which can be slid along the length of the tonearm tube. This serves as a tracking weight adjustment methodology in addition to providing a modicum of resonance frequency 'tuning' along the length of the tonearm with potential performance benefits.
Touraj Moghaddam told SoundStage! Australia, "Our collaboration with music industry engineers has given us invaluable insights into the art of cutting. This knowledge has enabled us to advance our record player design in many ways to extract the maximum from vinyl records." Going on to say, "It's only by involving ourselves at every stage of the record-making process that we can ensure our players bring you as close as possible to what the artists and engineers wanted you to hear."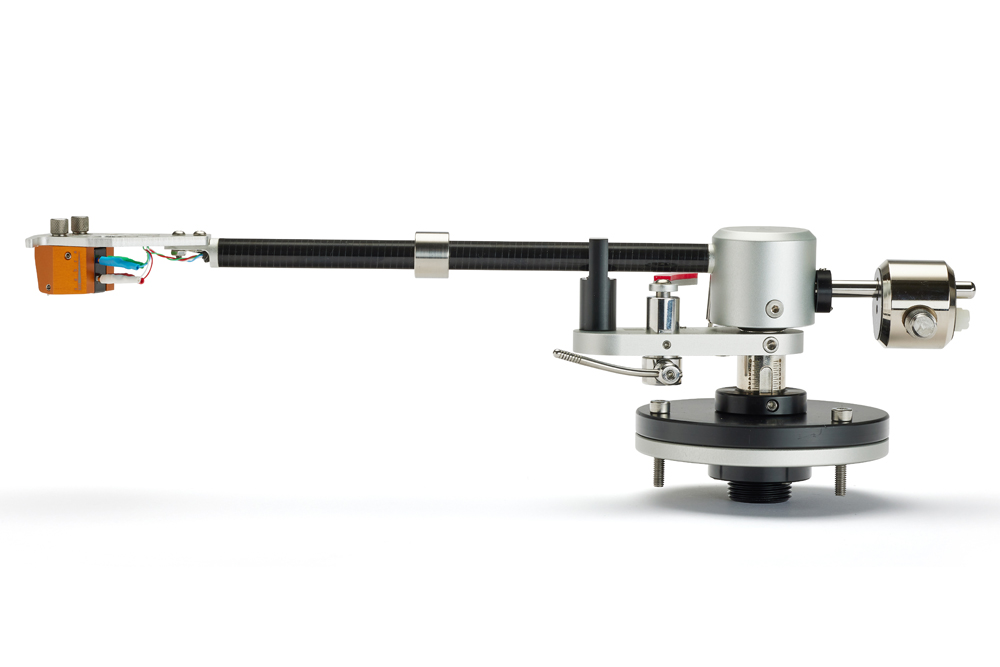 The Vertere SG-PTA and SG-PTA HB are distributed in Australia via Hi-Fi Collective and available around the country via the company's established audio specialist dealers.
SG-PTA and SG-PTA HB Tonearms
Price: AU$3995 and AU$6995 Respectively
Australian Distributor: HiFi Collective
+61 3 9013 4334
www.hificollective.com.au