Digital specialist Lumin has announced a new high-end network music player the company calls an "All-in-one Digital Music Hub" with the aim to form the heart of a high quality music system.
The new upper-tier component from Lumin, due to arrive in Australia in December 2021, pours the latest in the company's digital know-how to form a complete digital music solution. In fact, Lumin states the P1 is the most flexible player it has developed, with the unit having the options of running duties for preamplification, digital-to-analogue conversion and, of course, music streaming.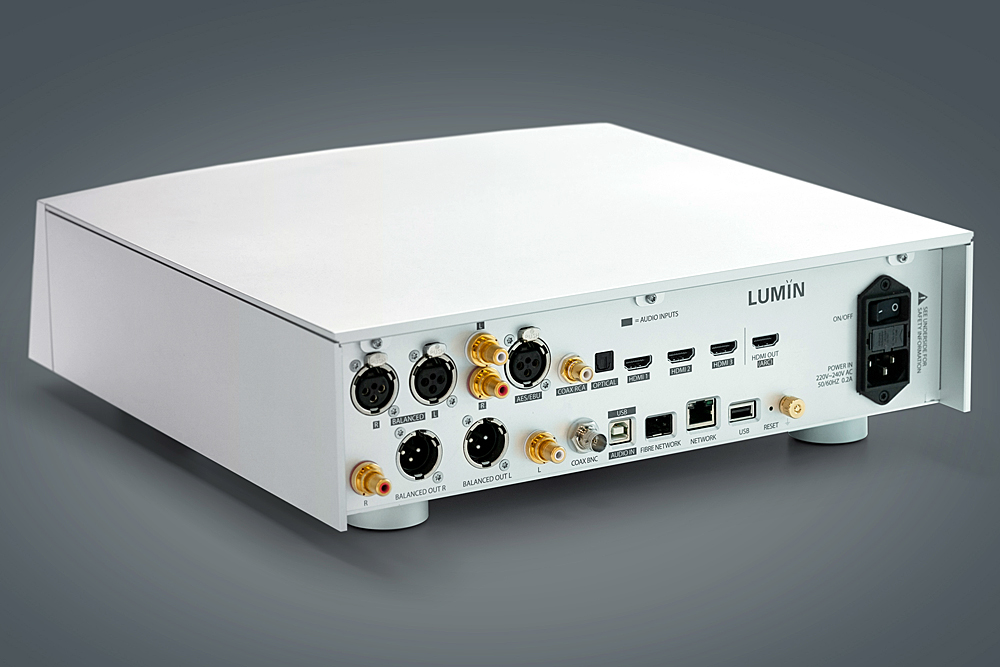 The P1 features a comprehensive list of inputs and outputs both digital and analogue. There's a USB input capable of up to 16- to 32-bit PCM 384 kHz and DSD512 resolution natively (upsampling to DSD128 and 384 kHz PCM) with Windows 10 and Mac OS compatibility, AES/EBU via XLR and S/PDIF via RCA/BNC coaxial both with DoP64 and 24-bit 192 kHz resolution capabilities. Additionally, there are four HDMI options (ARC and 4K pass-through with Dolby Vision, Dolby Atmos, DTS and HDR support as well as PCM 2.0 audio) and a Toslink optical input. The P1 offers wide file format support including the most commonly-used ones such as FLAC, WAV, ALAC, AIFF, AAC, MQA and much more.
Digital-to-analogue conversion uses the highly-regarded ESS Technology's ES9028PRO DAC chips in dual mono configuration. The circuitry is dual mono throughout and Lumin uses its Femto Clock with FPGA technology on-board. Further connectivity includes an RJ45 Gigabit Ethernet socket, a USB input for storage devices (including USB thumb drives) and a fibre network port.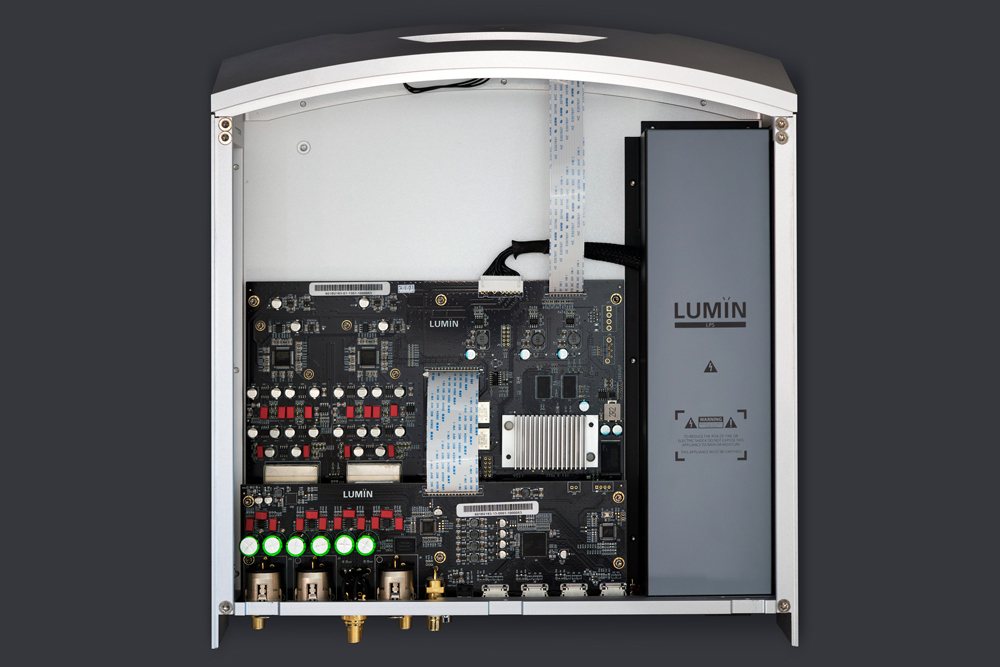 The P1 can act as an analogue preamplifier with LEEDH lossless 32-bit digital volume processing while sporting a balanced XLR (Lundahl LL7401 output transformers coupling) and unbalanced RCA analogue inputs. The internal design features dual-toroidal transformers for the linear power supply, dedicated and electrically separated digital and analogue circuitry and low-noise linear regulator circuit. A pass-through for home cinema integration is said to be available soon too.
Lumin continues to offer a wide selection of service options while also including MQA capabilities. P1 is Roon Ready and compatible with Tidal/Tidal Connect, Qobuz, Spotify and internet radio services while also being multi-room capable. The Lumin app provides full P1 settings adjustability and control while also being a highly capable music player option. A classy slimline customisable remote control also allows comprehensive features access including Roon control.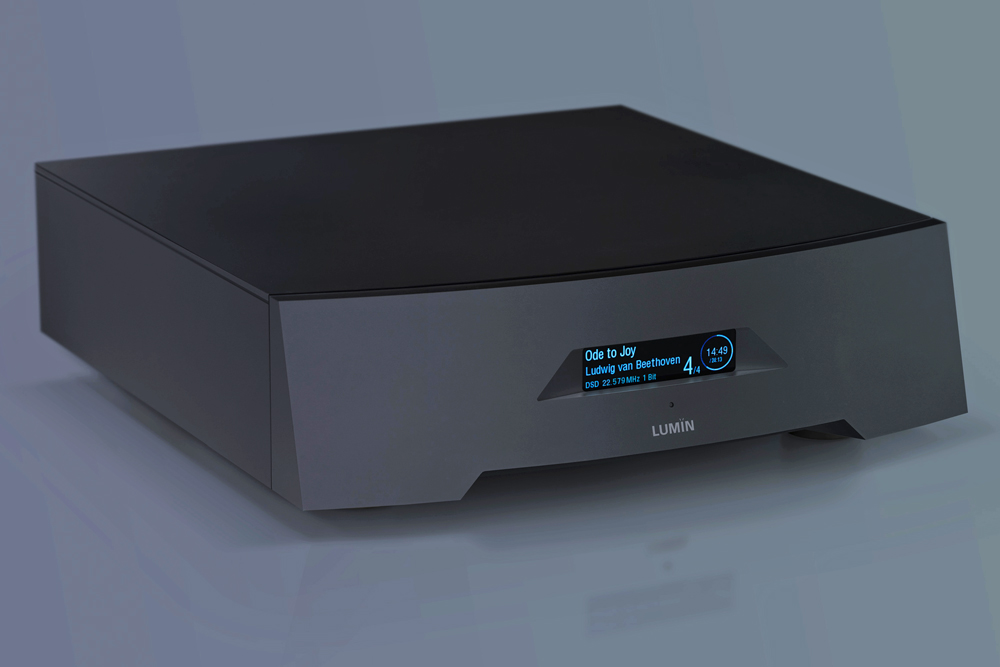 The Lumin P1 is beautifully constructed and assembled from milled aluminium panels and it continues the elegant design language employed across the company's product lines. As mentioned above, the P1 will be available from December 2021 via distributor Audio Magic's established Australia-wide network of specialist audio dealers.
Lumin P1 Network Music Player/Digital Preamplifier
Price: AU$14,900
Australian Distributor: Audio Magic
+61 3 9489 51 22
www.audiomagic.com.au