Legendary guitar company Fender, maker of the classic Stratocaster, Telecaster and Precision guitars, has teamed up with analogue specialist MoFi to produce the stunning Fender x MoFi PrecisionDeck turntable.
Formally, it's actually a collaboration between the Fender Musical Instruments Corporation and Mobile Fidelity Electronics (yes, a mouthful). The two companies have teamed up to release what will be the guitar specialist's first ever turntable offering. The occasion demanded something special so, to that end, the Fender x MoFi PrecisionDeck turntable will be a limited production run based on 1000 worldwide units.
The unique PrecisionDeck has been designed by Principal Master Builder Yuriy Shishkov of the Fender Custom Shop. With inspiration from the company's famous Precision Bass guitar, the PrecisionDeck features the same 'swamp ash' timbre chassis finished in Fender's stunning Sunburst three colour paint/stain process. MoFi in-turn, provided the electronics, tonearm and cartridge combination and overall mechanics of the PrecisionDeck based upon the company's highly-acclaimed UltraDeck turntable.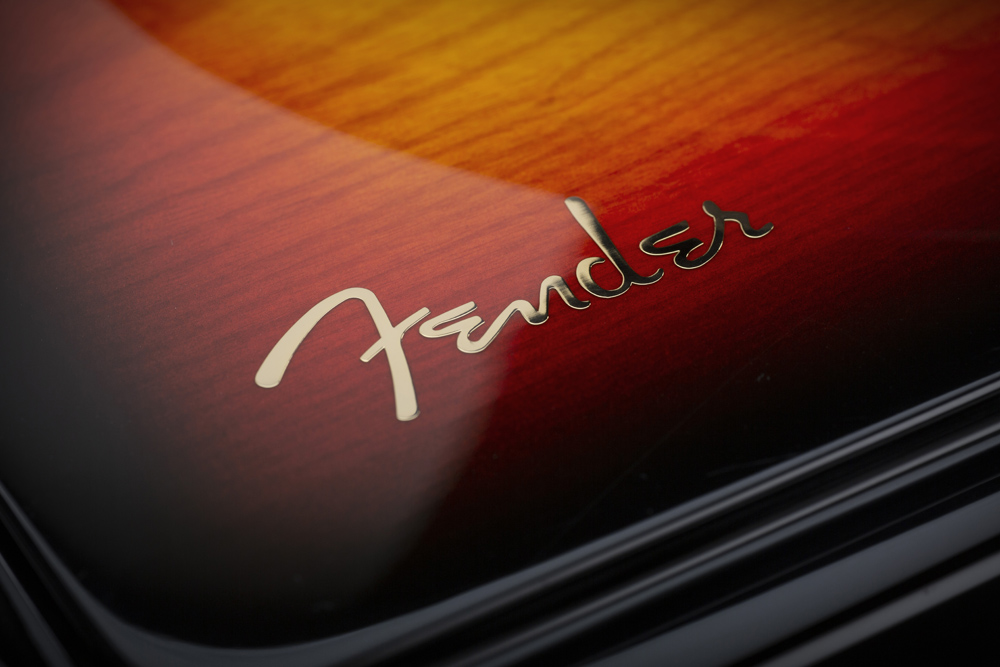 To further personalise the beautifully-styled PrecisionDeck, each limited edition unit will feature an individual number etched onto a metal plate on the deck's rear surface, making it an instant collectible. A Fender logo is embedded onto the left corner of the immaculately-finished chassis' top panel.
The belt-drive Fender x MoFi PrecisionDeck turntable is packaged with MoFi's excellent MasterTracker aluminium-bodied dual Moving Magnet (MM) 47 kohms/100pf cartridge and Ultra 10 inch aluminium straight tonearm. The PrecisionDeck features a 1.3 inch belt-driven Delrin platter, Delrin pulley (33 ⅓ and 45 rpm), hardened steel inverted bearing system, anti-vibration footers and a high quality 300 RPM AC synchronous motor.
MoFi Electronics President, John Schaffer told SoundStage! Australia, "Working with the entire Fender team has been a great pleasure and we could not be more excited or proud of the result. From the beginning, creating this turntable has been a joy. The ideas on how to leverage both companies' strengths and create something authentic and special just flowed. With the very first prototype we knew we were really on to something, as folks would stop by to admire what we were creating."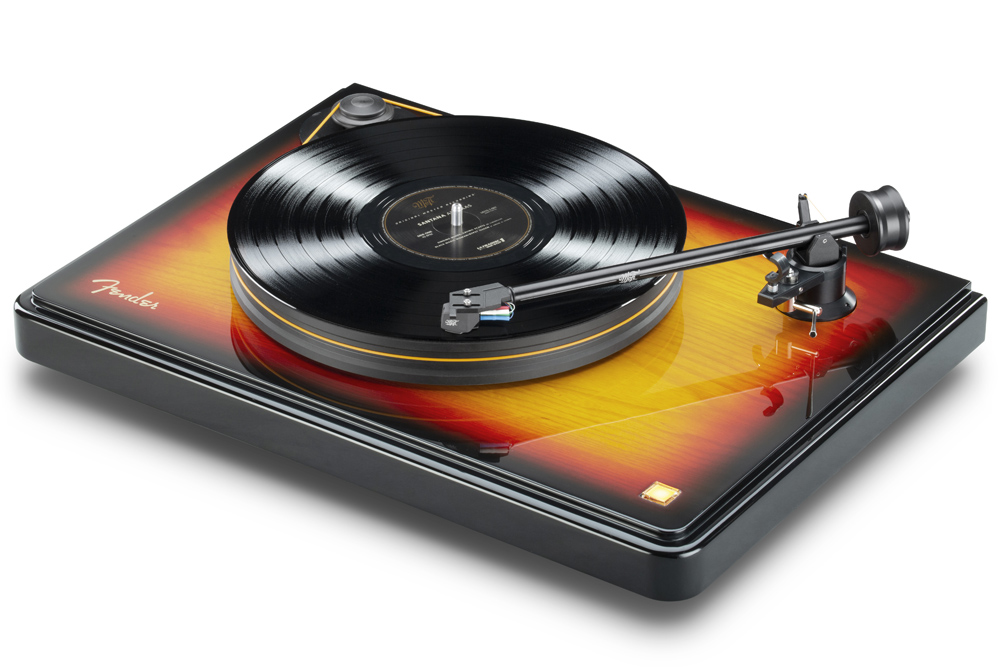 The "collector's item" Fender x MoFi PrecisionDeck turntable is expected to arrive in Australia in very limited numbers by late October or early November. Availability is via importer Synergy Audio's country-wide network of audio specialist dealers.
Fender x MoFi PrecisionDeck Turntable
Price: $5999
Australian Distributor: Synergy Audio
+61 3 9459 7474
www.synergyaudio.com