In all-new colour options and a design language with mindful appreciation of the company's traditional aesthetic, Audio Research launches the I/50 integrated amplifier.
Designed and fine-tuned by "sonic designer" Warren Ghel, the new I/50 integrated amplifier is Audio Research's latest non-reference model and is stated as being part of a new series (further products to come?). As the model name suggests, the I/50 provides 50 watts per channel from 20 Hz to 20 kHz via two matched pairs of 6550WE supported by three 6922 valves (one for input and two driver). It's a high current design featuring a large power supply with potential to provide wide loudspeaker compatibility.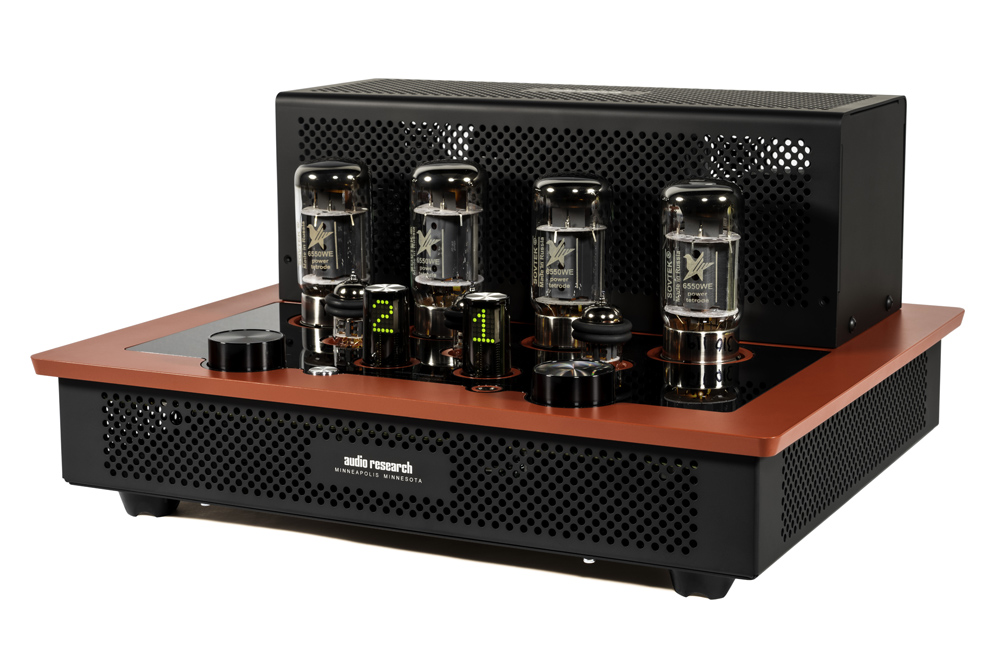 As is common with Audio Research, the company provides a thorough listing of specifications and above power rating is coupled to a Total Harmonic Distortion (THD) of 1% at 1 kHz and 0.1% at 1 watt. Power bandwidth at -3dB is 10 Hz to 22 kHz while the quoted frequency response stands at a wide 7 Hz to 30 kHz also at a -3dB point. Input impedance is said to be 100 kohms balanced, 48 kohms single-ended.
The I/50 provides three RCA single-ended inputs, with one being configurable to cinema pass-through, while the unit also offers a single XLR balanced input. Also included is a headphone output via 6.5mm jack. The rear panel also features high quality loudspeaker binding posts allowing 8 ohms and 4 ohms connectivity.
The I/50 can accept two optional modules with availability expected in early 2022. The phono stage module (AU$1295) provides 42dB of gain while allowing the use of both Moving Magnet (MM) and Moving Coil (MC) cartridges. The digital-to-analogue converter module (AU$1695) features USB, optical Toslink and S/PDIF coaxial (RCA) connectivity and is said to provide wide digital format compatibility.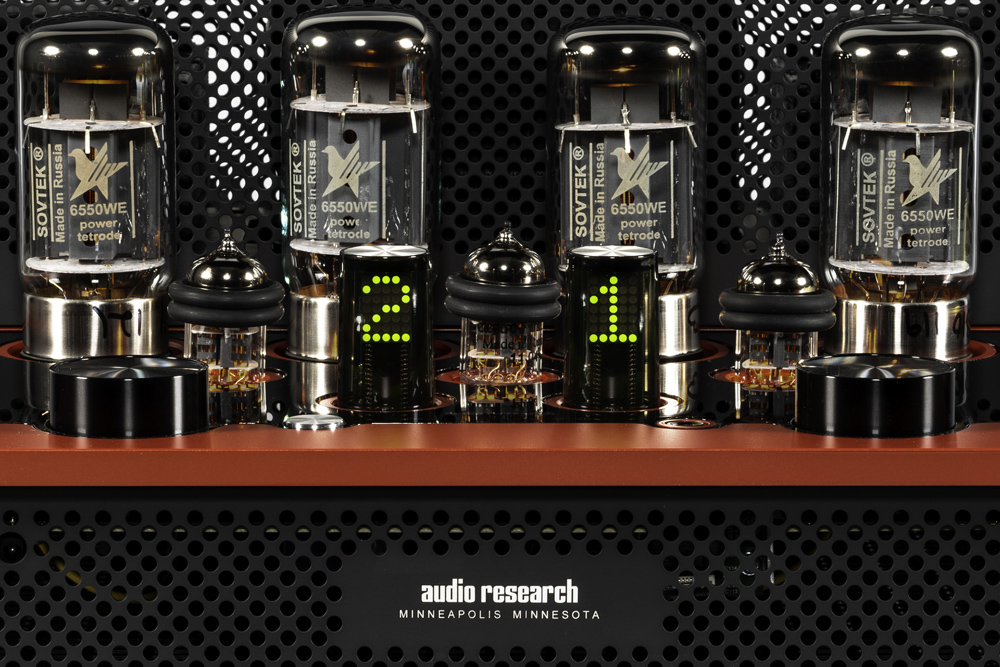 A novel information system features LexieTubes which can display both input selection and volume level settings. The I/50 is available in a number of top panel finishes – a first for Audio Research as far as our memory goes. There are six standard paint finishes and Audio Research told SoundStage! Australia, "The Audio Research finishing lab encompasses a purpose-built painting facility and laser imaging and marking machines to produce a luxurious finish normally found only on much more expensive products. The Cerakote finish is not only beautiful, but designed to be enduring and easy to maintain."
Audio Research provides a full function metal remote control and the company will be also offering an optional valve cage for added protection. Regarding the sound quality, the company went on to state, "The performance of the I/50 belies its compact design. Fifty watts of all-vacuum tube power energize your speakers with beautiful and lifelike music."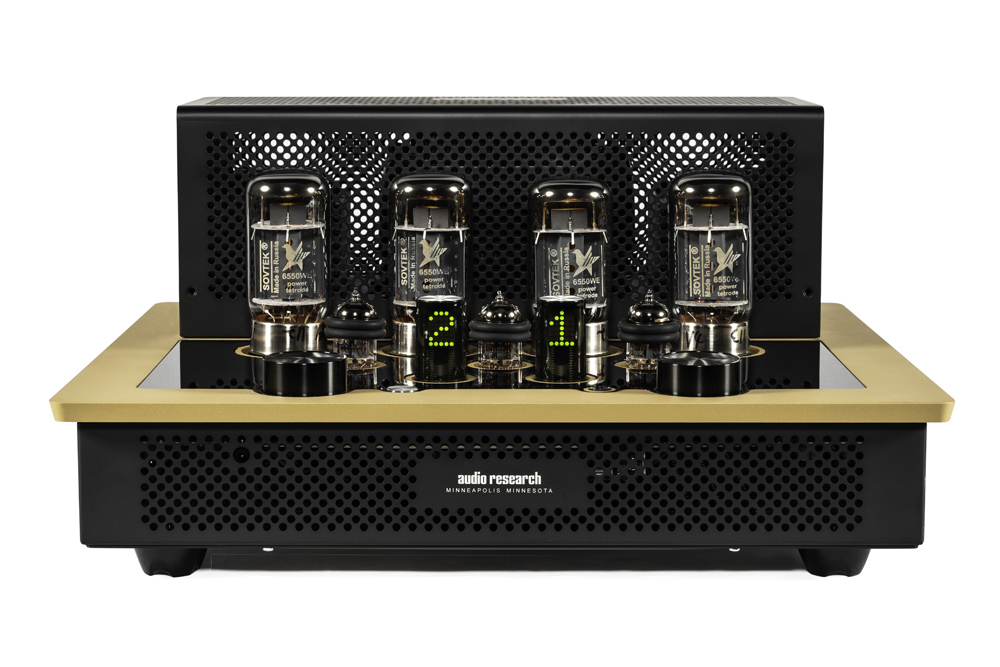 The new Audio Research I/50 integrated amplifier will be available soon from importer Synergy Audio's Australia-wide audio specialist dealer network.
Audio Research I/50 Integrated Amplifier
Price: AU$8995 (see text for Phono and DAC module prices)
Australian Distributor: Synergy Audio
+61 3 9459 7474
www.synergyaudio.com