Landing soon from Japan, the new Stax SR-X9000 flagship headphones introduce a new transducer material and a host of improved technologies.
As the new top-of-the-line personal audio offering from Stax, the new push-pull electrostatic SR-X9000 headphones feature a new proprietary transducer technology the company calls 'MLER-3' (Multi-Layer Electrodes). The new design combines an ultra-thin 'plastic' layer with a fine metal mesh and other bespoke components to make for Stax's lightest and most advanced driver and, according to the company, is a substantial improvement over the previous SR-009 and SR-009S flagships.
The fixed electrode MLER-3 technology features a large metal mesh of a thickness and lightness which was previously unattainable and is now possible via Stax's thermos-compression bonding technique. The mesh allows free air flow and, in combination with the ultra-thin plastic diaphragm, is said to provide a sound performance with superb transient response and improved high frequencies. The overall diaphragm surface area has increased by 20 percent over the previous generation allowing potentially higher low frequency output.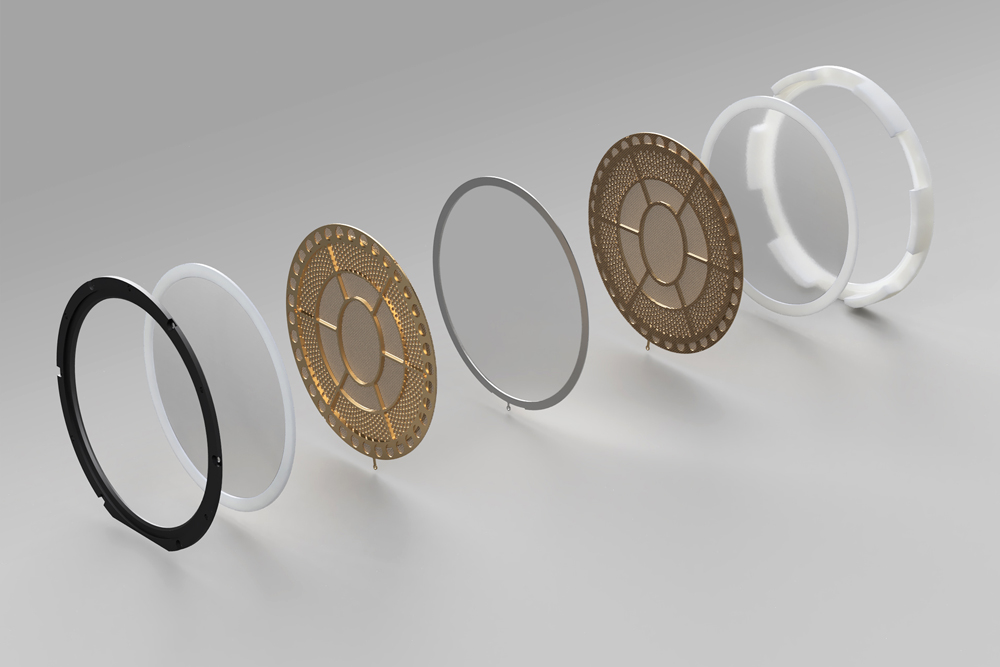 A new design has been applied to the drivers' ear-cup/driver enclosure. It's now constructed from high-grade thick aluminium said to be optimised to reduce vibrational distortions and to provide an improved acoustic environment. The 'guard mesh' and its associated structure now feature a larger air gap via a group of pillars of differing heights, angling the guard in order to improve air flow and sound wave propagation. The SR-X9000 headphones are supplied with a bespoke set of removable cable looms consisting of 6NCu silver plated annealed copper in 1.5m and 2.5m lengths.
Stax has quoted the frequency response of the SR-X9000 headphones as spanning between 5 Hz and 42 kHz while the impedance is 145 kohms. Sound pressure sensitivity is specified as 100 dB.
The ear-cup pads are lined with soft 'sheep skin' leather. Stax has gone to some lengths to ensure breathability and long-use comfort. For the SR-X9000s, Stax provides a "paulownia wood" storage case which is said to provide protection against humidity and extreme temperatures.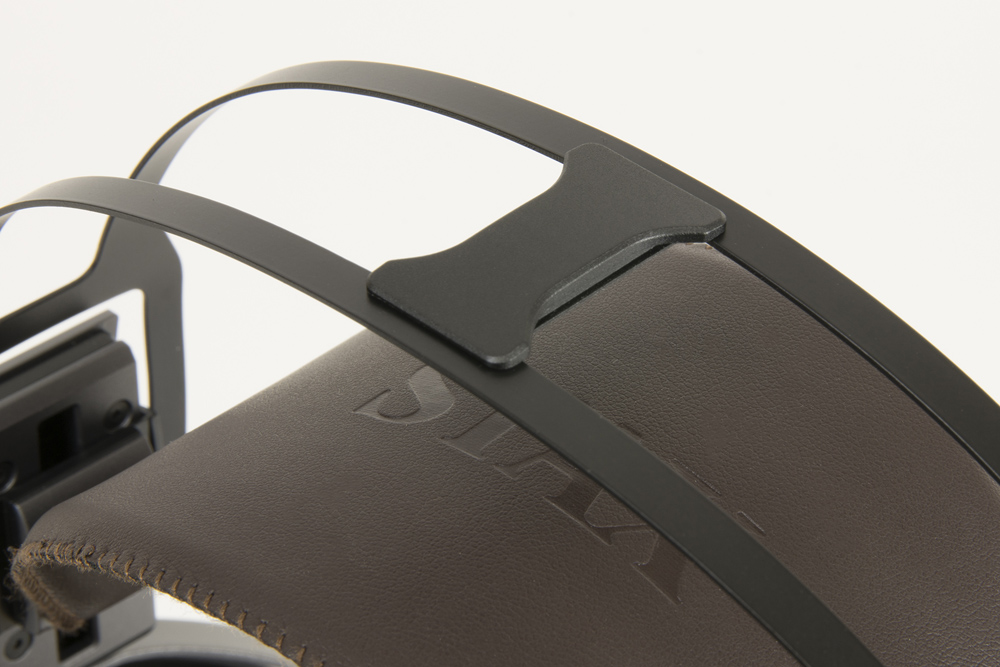 Audio Marketing's Tim Wallis told SoundStage! Australia, "We are very excited to announce a new reference level of EarSpeaker from STAX, with an entirely new sound element developed exclusively for this model. Stock is expected to become available towards the end of October."
The Stax range of headphones and amplifiers are imported into Australia via distributor Audio Marketing and are available to audition via the company's country-wide specialist dealer network.
Stax SR-X9000 Electrostatic Headphones
Price: Pricing yet TBC
Australian Distributor: Audio Marketing
+61 2 9882 3877
www.audiomarketing.com.au