In an expanding network of 'Focal Powered by Naim' experience stores, the Addicted to Audio chain announces the opening of Perth's Subiaco showcase store.
The new Focal Powered by Naim Subiaco, Perth facility joins the ranks first started by the Sydney and Adelaide luxury audio experience stores. Subiaco is known for its diverse architecture, quaint suburban streets, great shopping and its wide variety of multi-cultural cafes, restaurants and fine dining establishments.
The store's thematic design language, as applied to the Sydney and Adelaide stores, is also maintained at the Subiaco store, with the 250m square store featuring similar wood design accents and the open entry foyer with adjacent demonstration spaces. Peppered around are smaller auditioning studios and listening stations which also fit the open plan design.
Of course, VIP products are a wide variety of Focal loudspeaker and Naim electronics offerings. Having said that, being an integral aspect of Addicted To Audio means that the store will also have available a comprehensive selection of hi-fi fare available for audition. Focal headphones – accompanied by Naim personal audio amplification and supporting electronics – are also on display and showcased at the dedicated 'Headphone Bar'. However, as Addicted To Audio is a renowned specialist carrying what is most likely Australia's widest range of personal audio, there will be a comprehensive range of headphones and headphone-related products also available for auditioning.
The range of products at Perth's Focal Powered by Naim store will be wide in terms of the Focal and Naim spectrum. As evidenced by the entry foyer images throughout this story, the upmarket Sopra and Kanta ranges will be in-store, as will upper-tier amplification, streaming and general electronics from Naim. Also in-store is the full Naim Mu-so range.
Addicted To Audio Director George Poutakidis told SoundStage! Australia, "We are so thrilled to be launching the Focal Powered by Naim concept store in Perth. We know there are hi-fi enthusiasts nearby that will benefit from the opportunity to head in store and experience the quality and impressive performance both Focal and Naim have to offer. In addition, customers will also have the option to discover the vast personal headphone range at Addicted To Audio."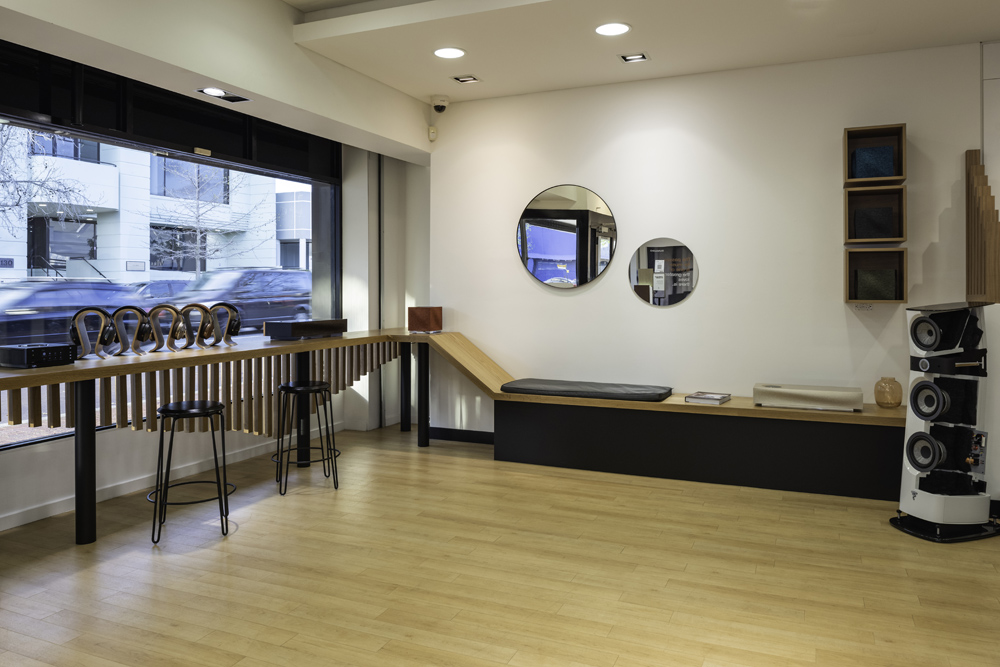 The Addicted To Audio 'Focal Powered by Naim' Subiaco, Perth store is open for trade now. For opening hours and further details please call or visit the website via the details below.
Addicted To Audio
Focal Powered by Naim Subiaco, Perth
139 Hay St
Subiaco, Perth WA 6008
+61 (8) 6478 4816
www.addictedtoaudio.com.au