Australian digital specialist DEQX has unveiled its 4th Generation multi-tasking processors with proprietary Advanced HD-Active (top model), DEQX Cloud and a host of new features.
As successful as the previous generations of DEQX processors have been and as advanced as the technology was at the time of launch and in subsequent updates – it really shook the world of consumer digital processing – the innovative company was aware of the need to bring to market a new generation of products. DEQX engineers have been working on the 4th Generation products for a number of years and the latest offerings promise to build on the impressive powers of their predecessors.
The new DEQX models feature a trio of components to cover all situations. All the models share the new network interface which couples to the new DEQX Cloud feature allowing "intuitive, cross-platform, zero-install speaker calibration and room correction." Also common across all models is high quality ESS Sabre Pro analogue-to-digital and digital-to-analogue conversion (ADC and DAC) in a bespoke DEQX-designed circuit topology. Ultra-low-noise power supplies are said to deliver -115 dB Total Harmonic Distortion + Noise (THD+N) from analogue input to output. The processing power has been significantly increased to a new hexacore ARM processor which is said to provide "higher time-domain resolution and better low-frequency phase resolution."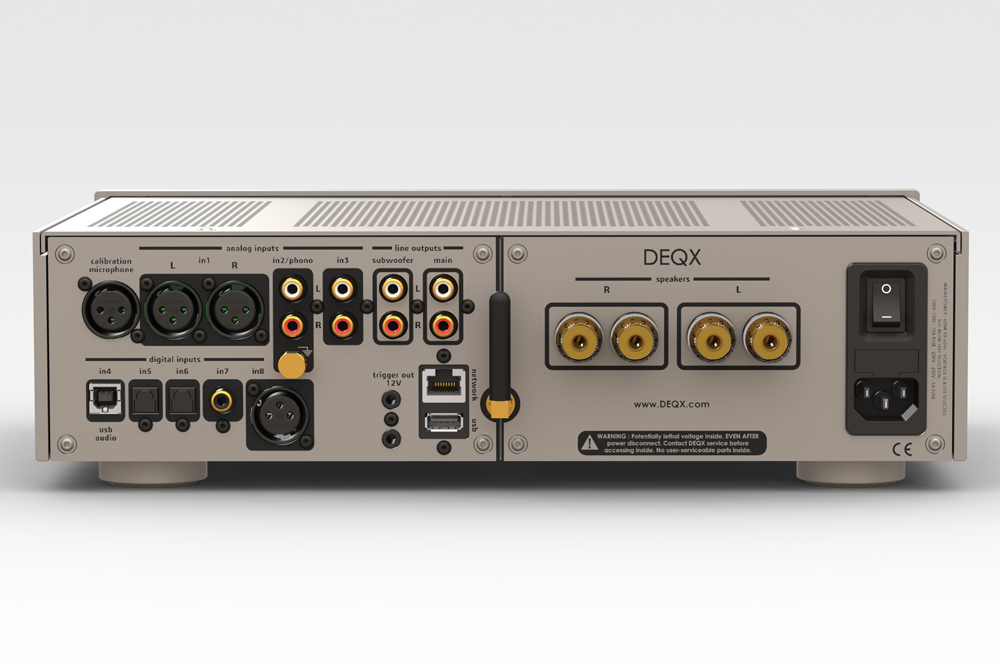 While the new components' form factor is identical from the aspect of the fascia's styling – which features an AMOLED screen, headphone jack and large volume control – it's the rear panel's connectivity options which separate each model's capabilities. The new LS-1 Integrated Power is, as the name indicates, a full-blown processor with on-board amplification – just hook up a pair of speakers and you're good to go. To that end, the LS-1 Integrated Power has a built-in 200 watts per channel (4 ohms) stereo amplifier.
Streaming capabilities are available via Bluetooth and network Wi-Fi (small antenna provided) and Ethernet. Multiple digital inputs include USB-B, S/PDIF coaxial (RCA), AES/EBU (XLR) and two Toslink optical. Analogue inputs consist of a balanced XLR and two unbalanced RCA, one of which can be configured for the optional phono stage. There are twin RCA line outputs for 'Main' and 'Subwoofer' and a 3.5mm headphone output (front panel) for the in-built amplifier. A USB-A port allows storage device connectivity. DEQX's new speaker calibration and Room Equalisation are available on-board, with the calibration microphone XLR input on the rear panel. The LS-1 is a Roon Ready device (certification pending).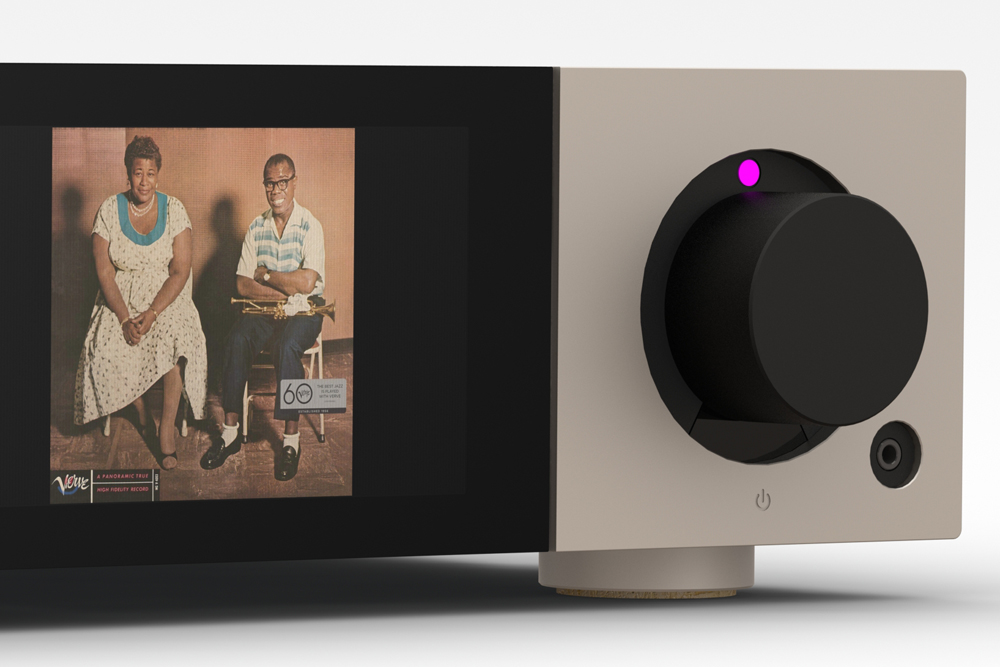 Barring the amplification stage, all of the above features are available in the Pre-4 Digital Preamp. In addition, the Pre-4 Digital Preamp features balanced XLR main and subwoofer outputs and RCA/XLR S/PDIF and AES/EBU digital outputs. The third and final model is the flagship Pre-8 HD-Active for full active systems. Outputs include 'High' and 'Mid' in both RCA, XLR and digital RCA coaxial outputs. 'Bass' and 'Sub-Bass' outputs are via XLR and digital RCA coaxial. Digital outputs total four. Advanced HD-Active provides the ability to create very accurate linear phase digital crossover settings.
The company's DEQXpert online calibration service is available for the new products while DEQX is also continuing its technical support for legacy models. The company is offering generous trade-in arrangements to existing DEQX owners.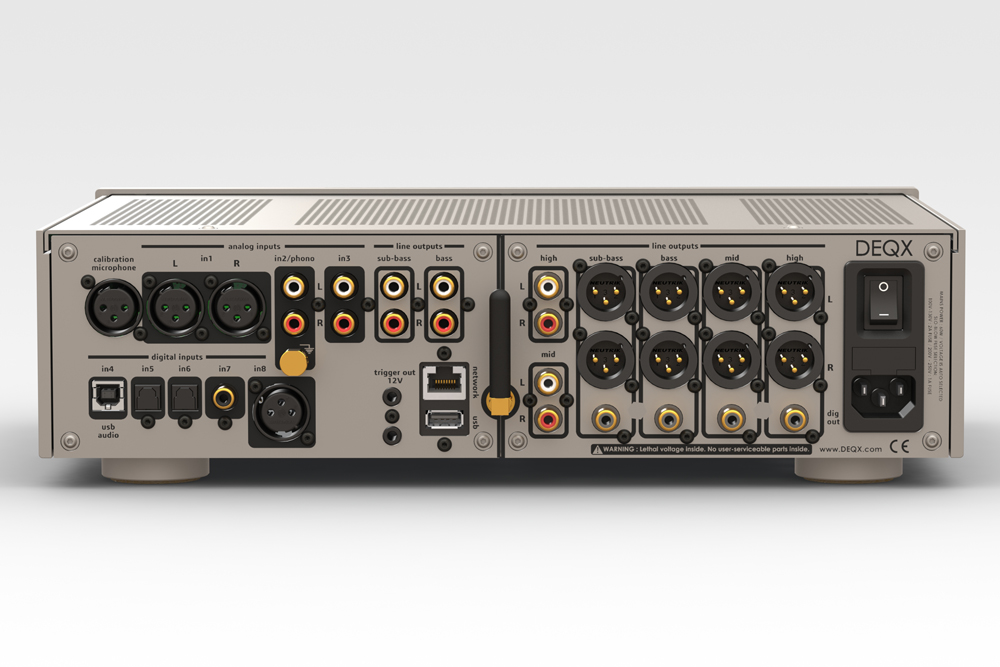 DEQX's new LS-1 Integrated Power, Pre-4 Digital Preamp and Pre-8 Advanced HD-Active processors will be available in 2022.
DEQX LS-1 Integrated Power, Pre-4 Digital Preamp and Pre-8 Advanced HD-Active
Price: TBA
DEQX
+61 2 9905 6277
www.deqx.com