Headphone and digital specialist EarMen (sister company to valve amplification maker Auris Audio) recently unveiled its newest DAC which is due to hit our shores in September 2021.
Tradutto, EarMen's newest designed in USA and built in Europe digital-to-analogue converter, is a comprehensively-featured digital component in a diminutive package befitting the company's styling aesthetic. The Tradutto features a high quality ESS Sabre ES9038Q2M fully balanced digital-to-analogue conversion system capable of high-definition audio playback at up to PCM 32-bit/768 kHz and native DSD512 (DoP up to 256) and is DXD compatible (up to 768 kHz). The Tradutto DAC also makes available wide MQA support (includes Tidal Masters).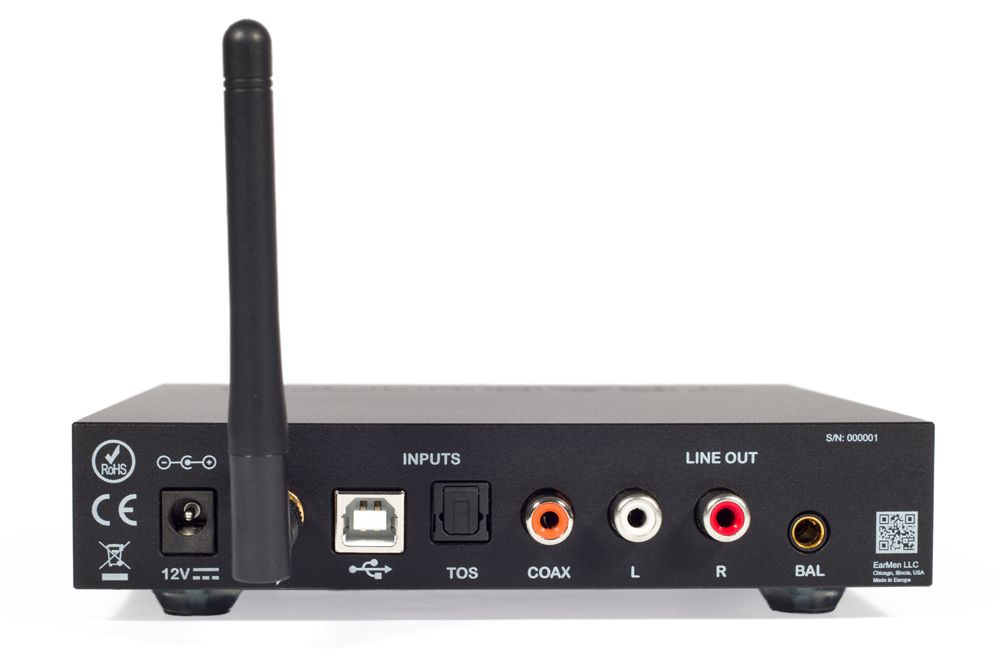 Tradutto includes USB, S/PDIF (RCA) and Toslink optical inputs. Outputs include unbalanced RCA line (output impedance 300 ohms) and a balanced 4.4mm jack options (output impedance 600 ohms). The packaged antenna forms part of the wireless music streaming functionality, with the unit being capable of decoding a wide variety of Bluetooth (v5.1) protocols including aptX HD and other low-power protocols. Resolutions supported by Bluetooth wireless streaming top-out at 192 kHz.
While the Tradutto is a near-half-sized component, the casework is milled from a solid piece of aluminium in order to maintain structural solidity while controlling vibrational distortions. The main PCB is enclosed in its own solid aluminium sub-housing for further protection from distortions. The circuitry features a stream of high quality componentry such as WIMA capacitors, MELF low-noise resistors and SoundPlus OPA1642 Operational Amplifiers (Op-Amps). The Tradutto's fascia includes a small display screen which provides a wide variety of operational and status information.
Company Founder Milomir "Miki" Trosic told SoundStage! Australia, "EarMen products contain powerful audio components designed to give you and your equipment an audio experience without compromise." Trosic went on to state, "Our motto is, sound above all."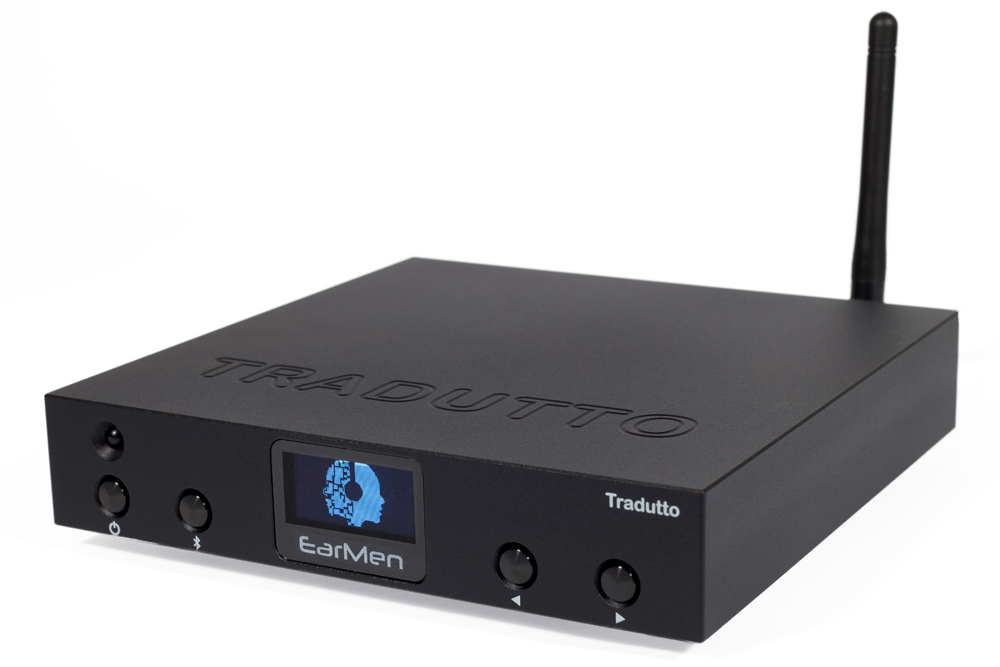 The EarMen Tradutto DAC is expected to land in Australia in September 2021 and will be available via importer Radiance AV's wide network of audio specialist dealers around the country.
Earmen Tradutto DAC
Price: AU$1099
Australian Distributor: Radiance AV
+61 2 9659 1117
www.radianceav.com.au