The Netherlands' Kharma, manufacturer of high-end loudspeakers, electronics and accessories of the über order, has announced a significant revision to its entire Exquisite line of loudspeakers.
Kharma's new upgrades, titled 3.0, include a number of developments the company claims have resulted in a marked performance uptick, practical functionality improvements and minor cosmetic enhancements. First to receive the upgrades was the stunning Exquisite Midi Grand 3.0, a tall multi-way floorstander. The 3.0 changes are slated for application across the entire Exquisite line.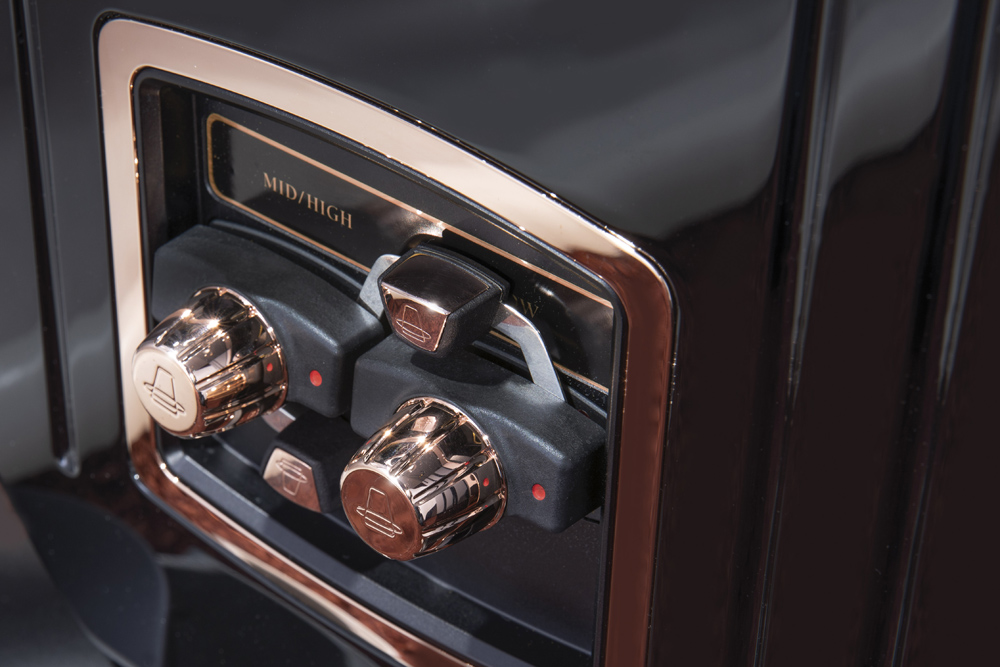 The Exquisite Midi, retailing for AU$150,000 has arrived in Australia and is available for audition at Sydney Hi-Fi Castle Hill (once restrictions allow us to do so, of course). They can be demonstrated in conjunction with special versions of Exquisite Signature MP1000 monoblock amplifiers, which also arrived recently and which retail at AU$120,000 a pair. The MP1000 amplifiers feature Kharma proprietary Class-A/AB circuitry, massive bespoke power supplies and are rated at 400 watts into 8 ohms. As incomprehensible as this may sound for these types of products, 'Click & Collect' is available at Sydney Hi-Fi Castle Hill.
An important aspect of the 3.0 changes includes an upgraded interface between the crossover, the bespoke transducers and the Kharma custom binding posts. The internal cable loom upgrade now features exclusive high-end wiring from the company's Exquisite cable range and is an advancement from the previously-employed and now discontinued cable loom.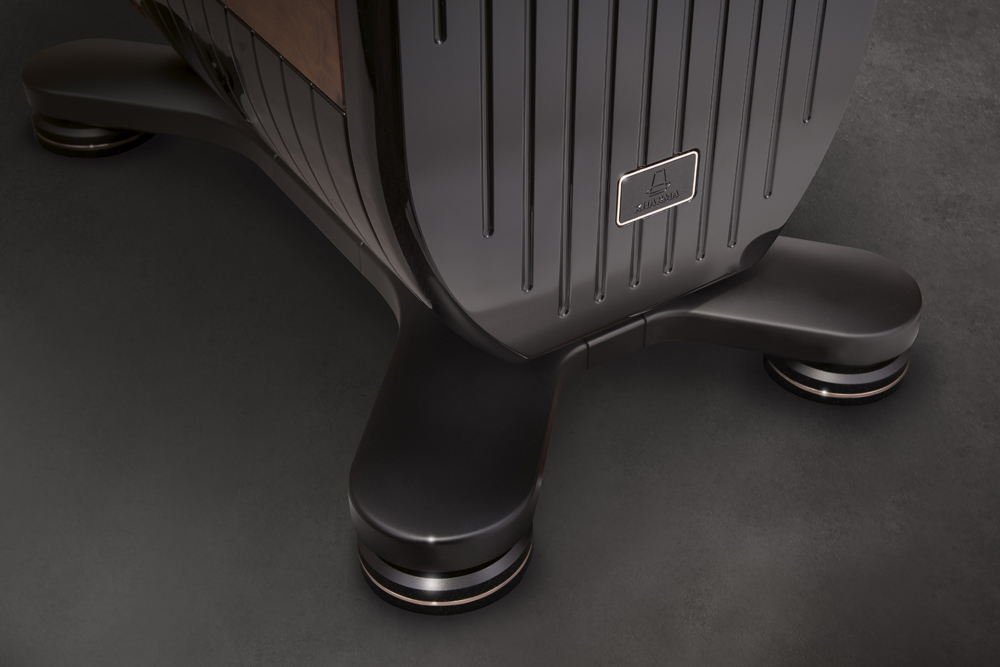 A new integrated stand/footer design has been engineered to provide excellent decoupling from the floor surface via a minimal contact system comprising of 8mm tungsten balls. The new decoupling system has been designed to belie the appearance of spikes or indeed any hardware obtrusion other than the elegant footer pods upon which the custom outrigger platform sits. A provided 'Kharma Key' wrench allows easy levelling and fore-aft tilting while the overall design is said to provide improved sonic clarity across the board (and we'd guess very markedly in the low-frequency band).
The Exquisite Midi available for audition in Australia features Kharma's lates 'F-Driver' technology and feature the company's ultra-thin yet stiff 25mm diamond concave tweeter and carbon fibre low distortion 180mm midrange and twin 200mm bass drivers. As is common to the entire line, the Midi features extraordinary enclosure construction and finish quality.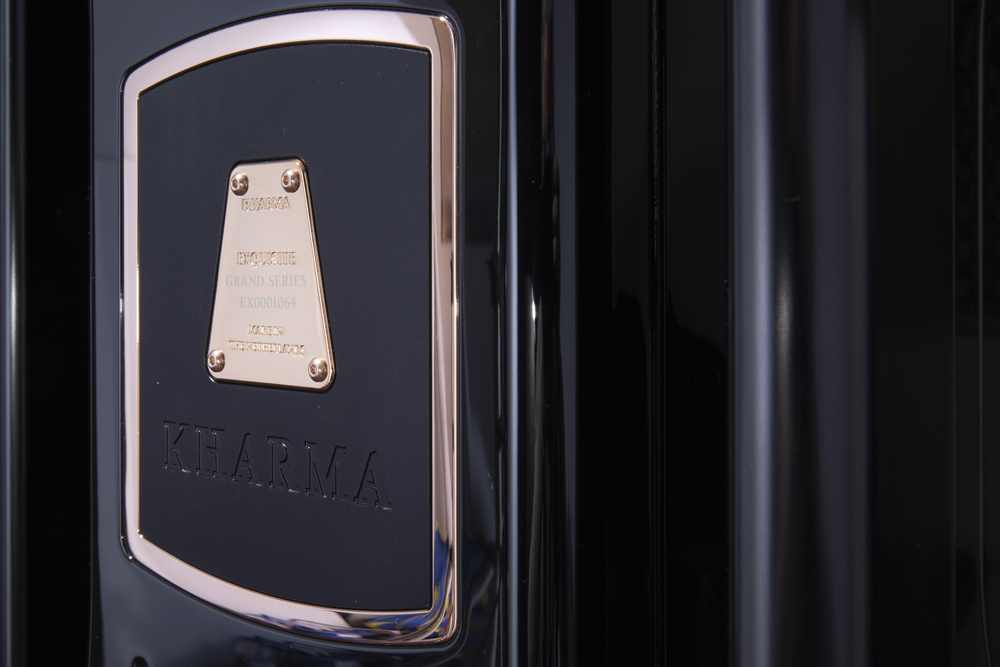 The new Kharma Exquisite 3.0 upgrades are being implemented across the entire range. As stated above, the Exquisite Midi 3.0 is available for audition at Sydney Hi-Fi Castle Hill.
Kharma Exquisite 3.0 Upgrades
Price: Inclusive to 3.0 Loudspeaker Models
Australian Distributor: Radiance AV
+61 2 9659 1117
www.radianceav.com.au
Sydney Hi-Fi Castle Hill
7/19 Victoria Ave
Castle Hill NSW 2154
+61 2 9899 9079
www.sydneyhificastlehill.com.au