A revised and improved version of the highly successful M10, the all-in-one digital hub, music player and amplification solution from NAD, is expected to land in Australia in October 2021.
The new product's full title is M10 V2 BluOS Streaming Amplifier, which is somewhat of a mouthful but it goes some way to hint at the battery of features and functions the unit is capable of. Of course, the mantra of "Just Add Speakers" still applies but with the unit now offering a number of key improvements and features which, among other things, allows the use of more loudspeakers.
The new capabilities include Dolby Digital Surround, software/algorithm enhancements and improvements, with the package now including a new infra-red remote control. In terms of multi-speaker surround installations the M10 V2's compatibility with the BluOS ecosystem and its related app allow multi-channel configurations (up to 4.2 channels) via app control and compatibility for BluOS wireless speaker systems (multi-room functionality is available). Incidentally, wireless speaker connectivity is said to be capable of "very low" latency, allowing for seamless, trouble-free multi-channel applications.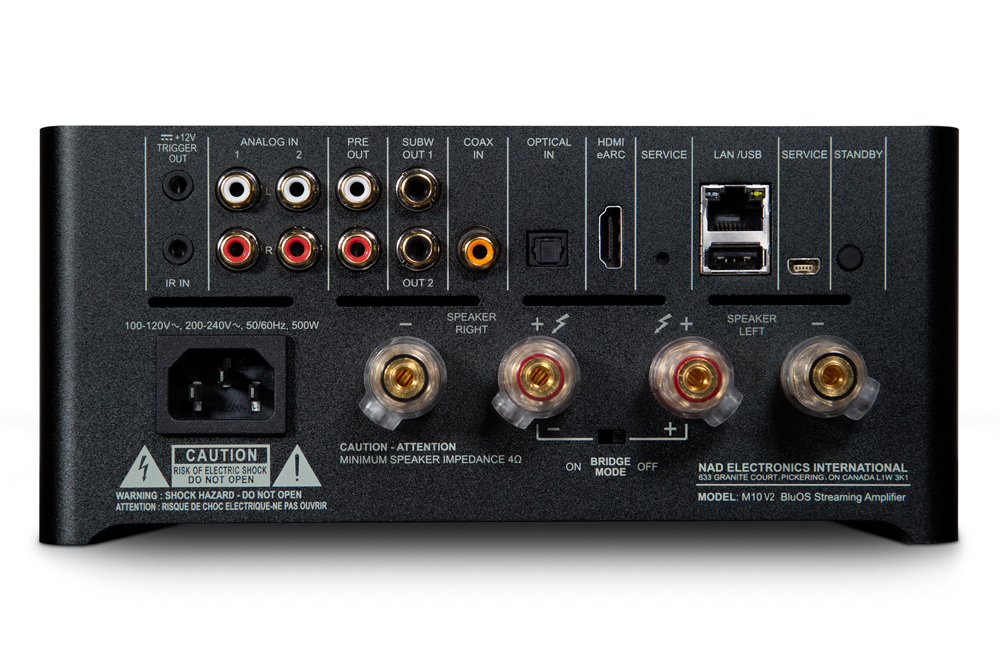 On-board amplification is via NAD's Hybrid Digital nCore module offering 100 watts per channel. The nCore amplifier's gain structure has been re-engineered in order to provide enhanced sonic and functional performance. There are generous connection options including two analogue inputs via unbalanced RCA, S/PDIF coaxial via RCA, optical Toslink and HDMI (supports eARC) digital connectivity. The digital inputs are mated to an internal DAC featuring ESS's superb 32-bit/384kHz-capable Sabre DAC chip. Ethernet RJ45 and a USB type-A (storage devices) round out the digital connection options. Two subwoofer outputs are offered (with tweaked higher gain structure) while a stereo RCA 'Pre-Out' offers expandability to outboard amplification. There are service ports and in/out mini-jack 12V trigger socketry.
Two-way Qualcomm aptX HD Bluetooth allows high quality wireless playback while device pairing is via NFC Bluetooth (compatible smart devices) making it a snap to get the music started. Airplay 2 is also available for wireless functionality. Wi-Fi 802.11ac (Wi-Fi 5) and gigabit Ethernet is available for network configuration.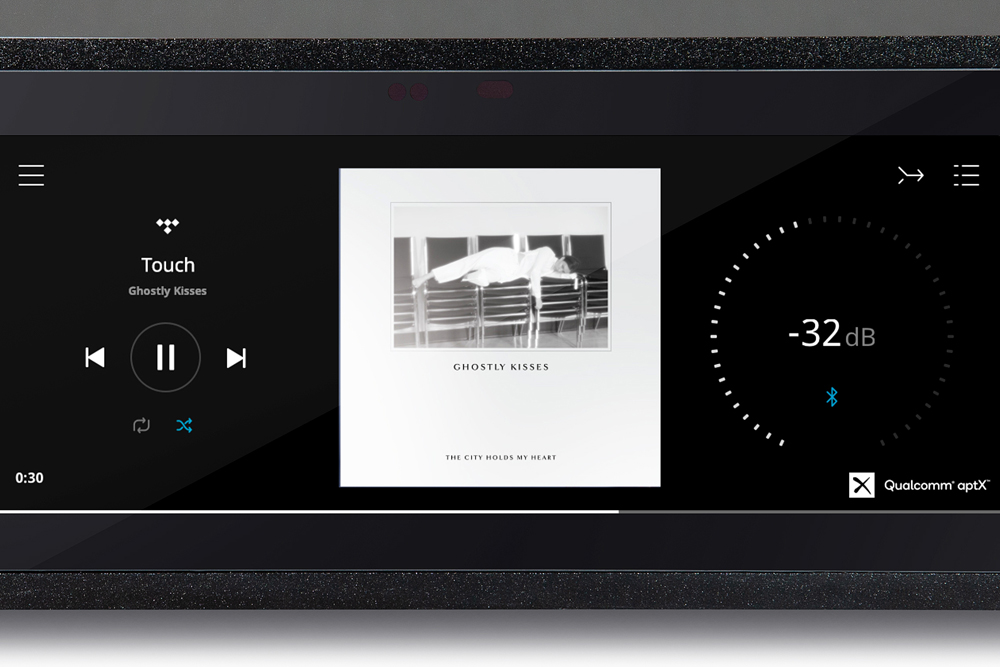 Music playback options are comprehensive. The BluOS app allows streaming services such as Amazon Ultra HD, Tidal, Qobuz, Spotify, TuneIn, Deezer and many more. Associated with the services and storage device playback is compatibility with a wide variety of file formats including FLAC, WAV, AAC, AIFF, ALAC, MP3 and much more. The M10 V2 is capable of decoding and rendering MQA-encoded files. Amazon Alexa and Google Assistant are available via the M10 V2 as is Siri Voice Assistant. Dirac Live is available in order to optimise loudspeaker system performance within the room acoustics' context while NAD includes a calibration microphone with the M10 V2 package.
Cas Oostvogel, Product Manager for NAD Electronics told SoundStage! Australia, "The original M10 caught the industry off-guard and made audiophiles and non-audiophiles reimagine what hi-fi can and should be. The M10 V2 continues where the first left off and adds even more versatility as a two-channel or potentially a wireless home theatre system."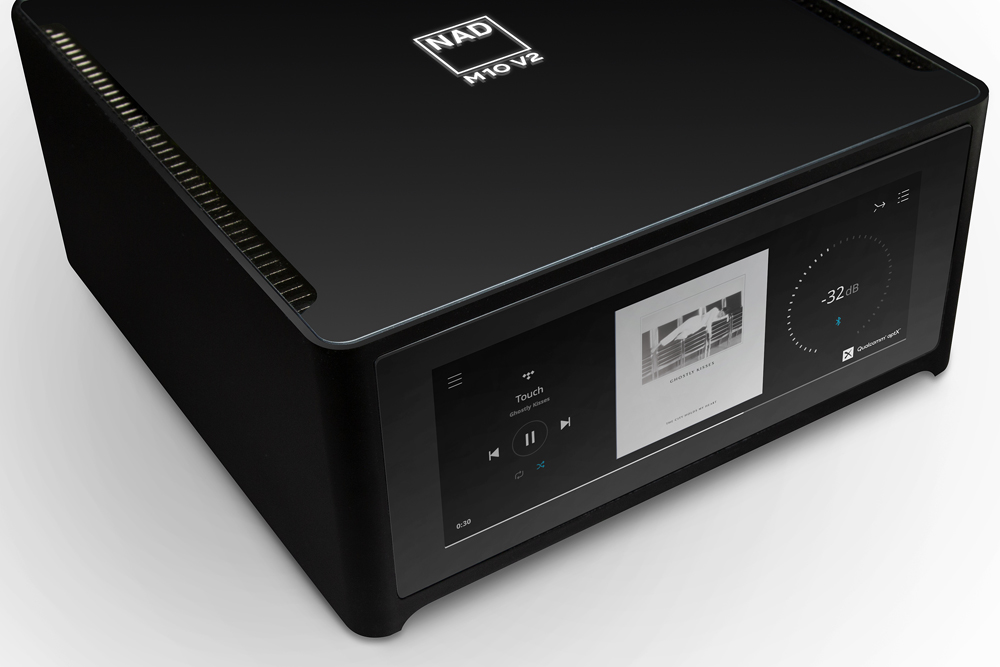 The new NAD M10 V2 BluOS Streaming Amplifier will be landing on Australian shores in October 2021 and will be available via importer Convoy International's country-wide network of specialist audio retailers.
NAD M10 V2 BluOS Streaming Amplifier
Price: AU$3999
Australian Distributor: Convoy International
+61 2 9774 9900
www.convoy.com.au