Audia Flight, the company which gave us such high-end audio gems as the Strumento line, has announced Alare, a subsidiary brand dedicated to the creation of exceptionally beautiful and high-performing loudspeaker systems.
The new company's launching product is the arrestingly attractive Remiga 2 loudspeaker system. The large 3-way floorstander features refined engineering coupled to some of the best driver technology extant. In order to arrive at the final design, the Alare engineers utilised state-of-the-art resources such as the latest computer aided design and simulation software packages, exacting digital measurement devices, precisely-calibrated microphones, displacement lasers, accelerometers and more.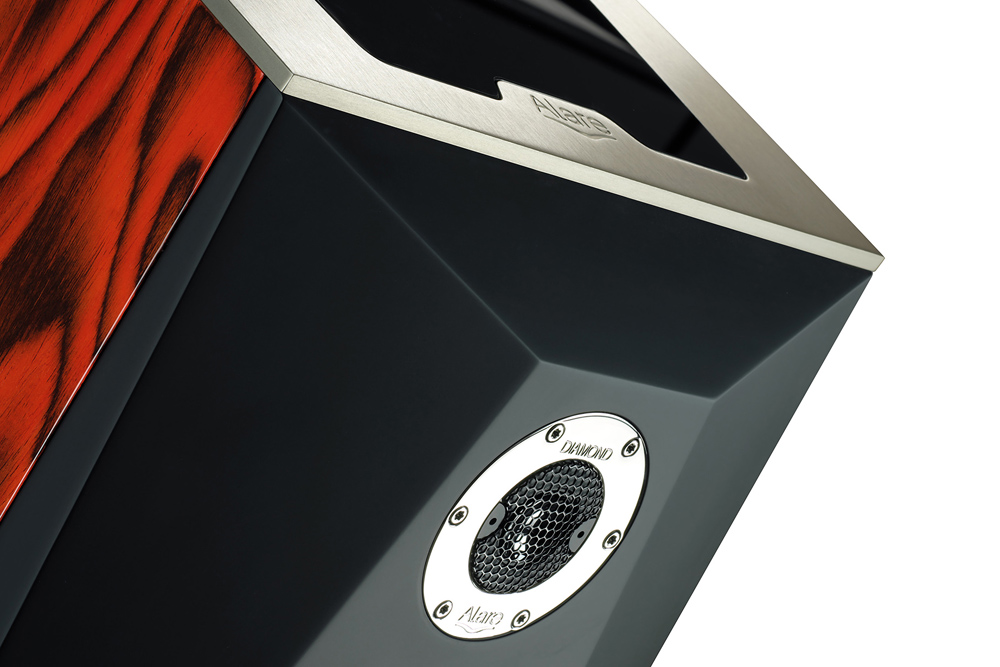 Alare has chosen a stellar array of drivers for its first loudspeaker system. The Remiga 2 features a 30mm concave dome diamond tweeter used in conjunction with a 170mm 'Cell' line Accuton midrange driver from Germany. The drivers are extremely lightweight yet stiff, allowing the potential for excellent transient attack and dynamic contrast coupled with good efficiency and low distortion.
In an unusual bass driver configuration, Alare has employed a custom-designed double driver array of differing sizes. The top-most driver is a 200mm unit while the lower transducer is 250mm, with both diaphragms being constructed from a composite double-layer surface of carbon reinforced paper pulp dampened with a special expanded foam layer. Voice coil construction features Kapton and aluminium. The two drivers are loaded via a specifically-shaped tapered transmission line said to provide not only extended low frequencies but also a more controlled and detailed sound.
Meticulous attention has been given to the sophisticated crossover design. The point-to-point topology features extremely high quality components mounted on a non-conductive board surface and a bespoke silver plated solid core copper wiring loom is employed as the interface to all the drivers.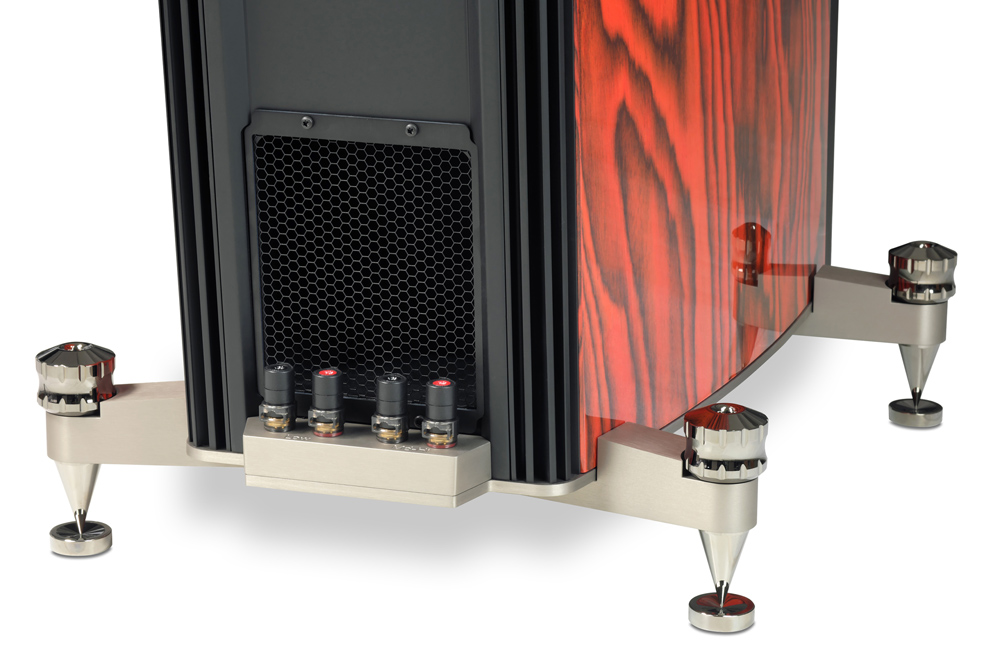 The Remiga 2's beautiful cabinetry is designed with both functional constrained layer-damped stiffness and aesthetic beauty in mind. The stiffness is arrived at via multiple layers of differing natural timber materials sandwiching a dampening non-resonant glue layer. Further enclosure stiffness is provided via a steel bar internal bracing system. Polished metal accents, smoked glass surfaces and a polished steel outrigger and spiking system are also features of the Remiga 2 loudspeakers. Cabinet options include high quality gloss timbers and gloss piano paint finishes.
The Remiga 2's frequency response is said to span from 32 Hz (0dB) to 30 kHz (-3dB) while the system sensitivity is quoted as 86 dB (2.83V/1m) coupled to a 4 ohms nominal impedance (3.3 ohms minima).
Alare's Massimo Costa told SoundStage! Australia, "Two years ago, we decided to yield to the temptation to enter the high-end loudspeakers market and to create the Alare brand. Remiga 2 is the first model on the market of the new Alare Remiga series. It is a no compromise design floorstanding loudspeaker system… built with finest materials and components."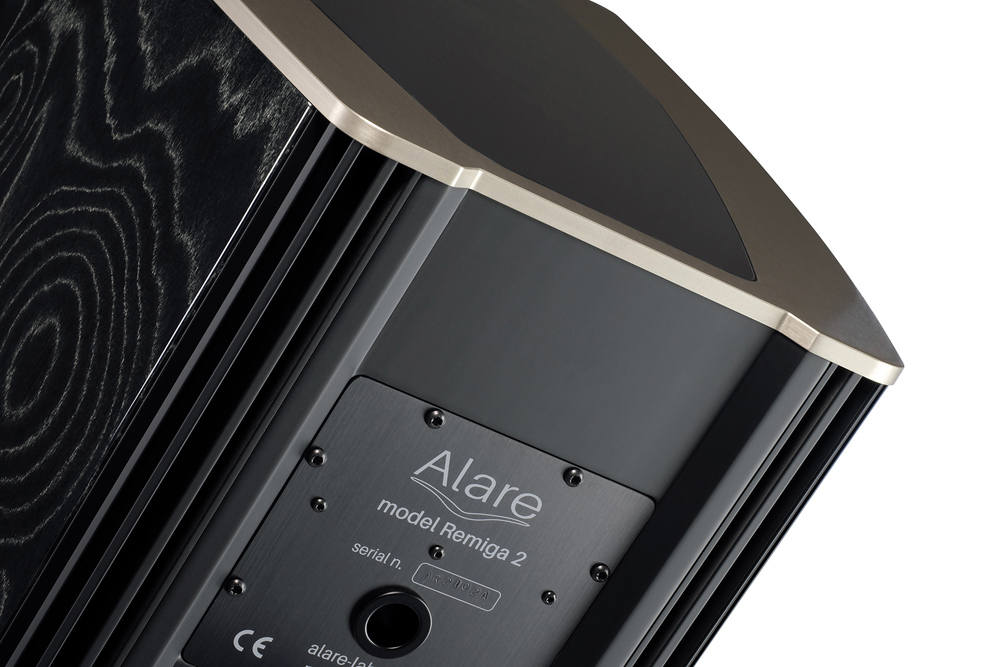 Costa went on to say, "What defines and makes us who we are is our passion, creativity, ingenuity and a sense of belonging to our country, Italy."
Alare Remiga 2 Loudspeakers
Price: AU$118,500
Australian Distributor: Absolute Hi End
+61 488 777 999
www.absolutehiend.com