A new series of loudspeakers to encompass both critical stereo and audio visual applications, announced recently by German loudspeaker giant Elac, has landed in Australia.
The new Solano series features high quality designs covering the small-format floorstander (FS 287), compact standmounter (BS 283) and matching centre channel speaker (CC 281). The Solano series share the same bespoke drivers in the highly-regarded JET (JET 5) tweeter – now in its fifth generation – which is built in Kiel, Germany and dedicated Elac-designed mid/bass drivers. The adoption of common drivers promises consistent tonal qualities from channel-to-channel when employed in a home cinema context.
The JET tweeter is an Elac-modified and proprietary version of the classic Dr Oscar Heil Air Motion Transformer (AMT) electro-acoustic transducer. The renowned AMT driver benefits from a super-light folded ribbon design known for its superb detail retrieval and impeccable transient response. The JET 5 is a refinement of previous generations and, in conjunction with the sonic properties mentioned above, is said to provide superb dispersion characteristics.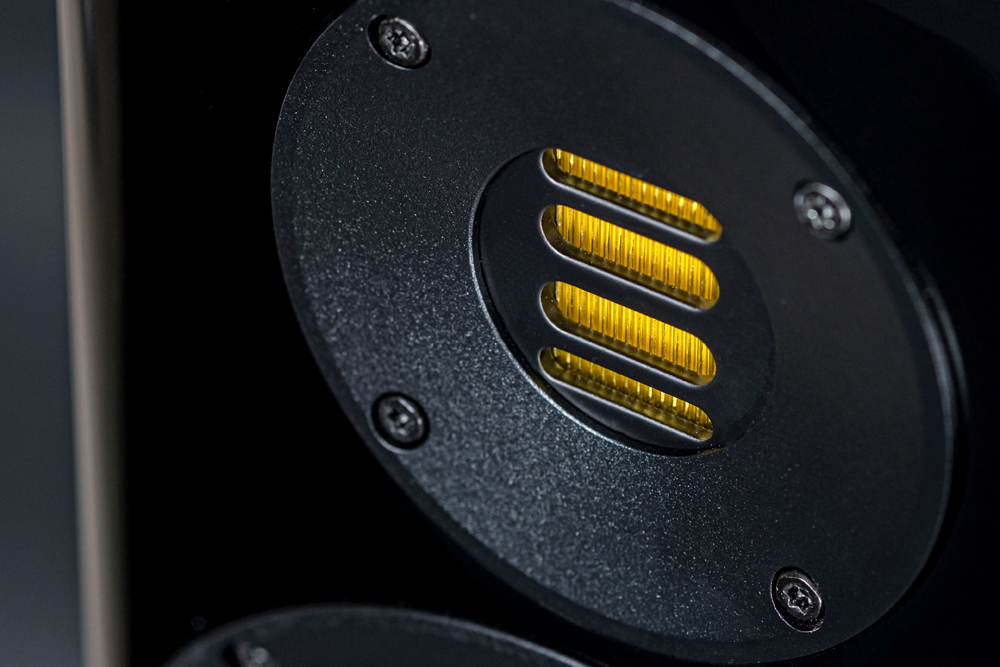 The FS 287 floorstanding model is a 2.5-way design featuring the JET 5 tweeter and two bespoke 150mm mid/bass drivers in a reflex-ported design. The drivers are housed in a rigidly-constructed MDF enclosure with the front baffle having radius edges in order to aid dispersion. Elac specifies the FS 287 as having a frequency response from 30Hz to 50kHz (the upper extension testifies to the JET 5's excellent design and detail capabilities) while impedance is quoted as ranging from 4 to 8 ohms with a minimum of 3.5 ohms. Sensitivity is 87dB 2.83V/m.
The standmount BS 283 employs a single 150mm mid/bass driver coupled to the JET 5 tweeter. Frequency response is now 41Hz to 50kHz (no parameters provided) while the impedance covers a similar range but dips to 3.2 ohms at its minimum. The BS 283's sensitivity is 85dB at 2.83V/m.
The CC 281 centre channel speaker maintains the cohesion with its siblings by also using the same JET 5 tweeter which is now flanked by two 150mm mid/bass drivers. The design is very marginally more sensitive, coming in at 87.5dB. Elac has specified a frequency response for the CC 281 as being between 34Hz and 50kHz and, while the low-end statistic seems to be exceptional for a centre channel speaker of this size, the company has not provided the -3dB or -6dB frequency point.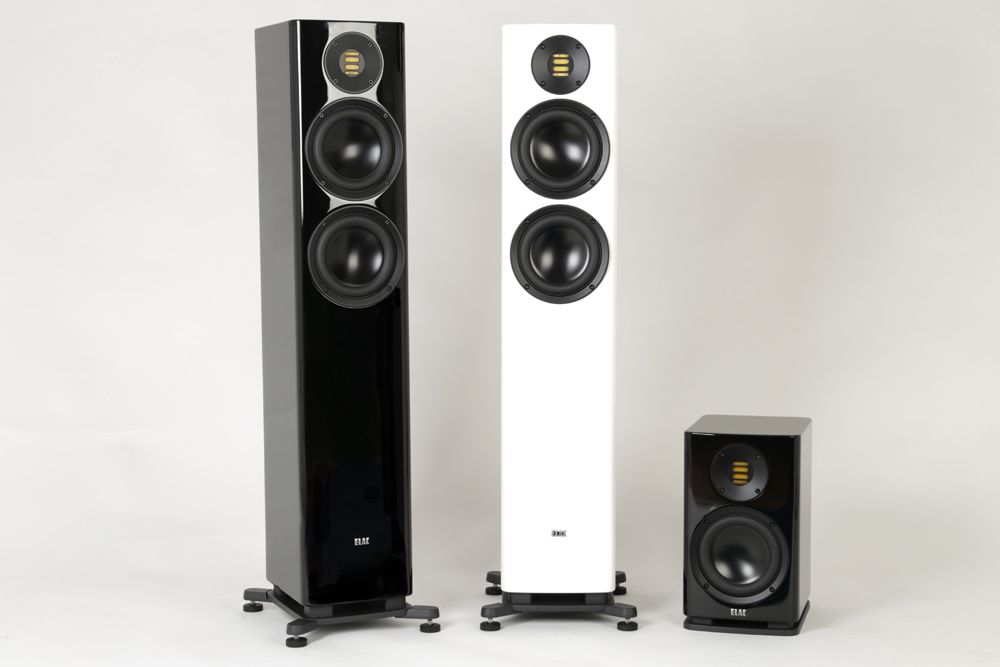 The Solano series loudspeakers are available in gloss black and white finishes. Australian distributor Synergy Audio will offer the new Elac Solano speakers via its country-wide specialist audio retailers.
Elac Solano Loudspeakers
Price: FS 287 AU$5495, BS 283 AU$2995, CC 281 AU$2295
Australian Distributor: Synergy Audio
+61 3 9459 7474
www.synergyaudio.com